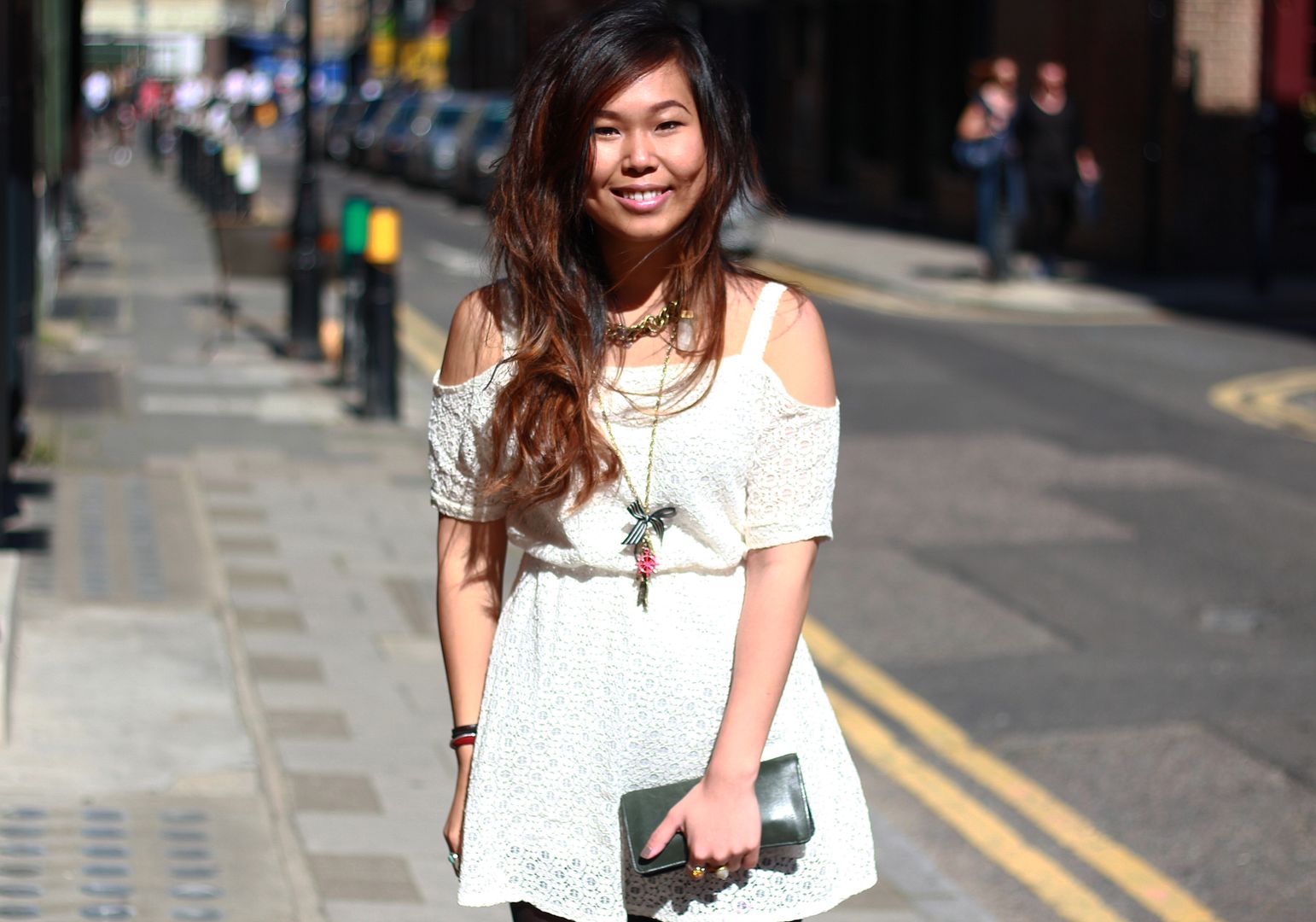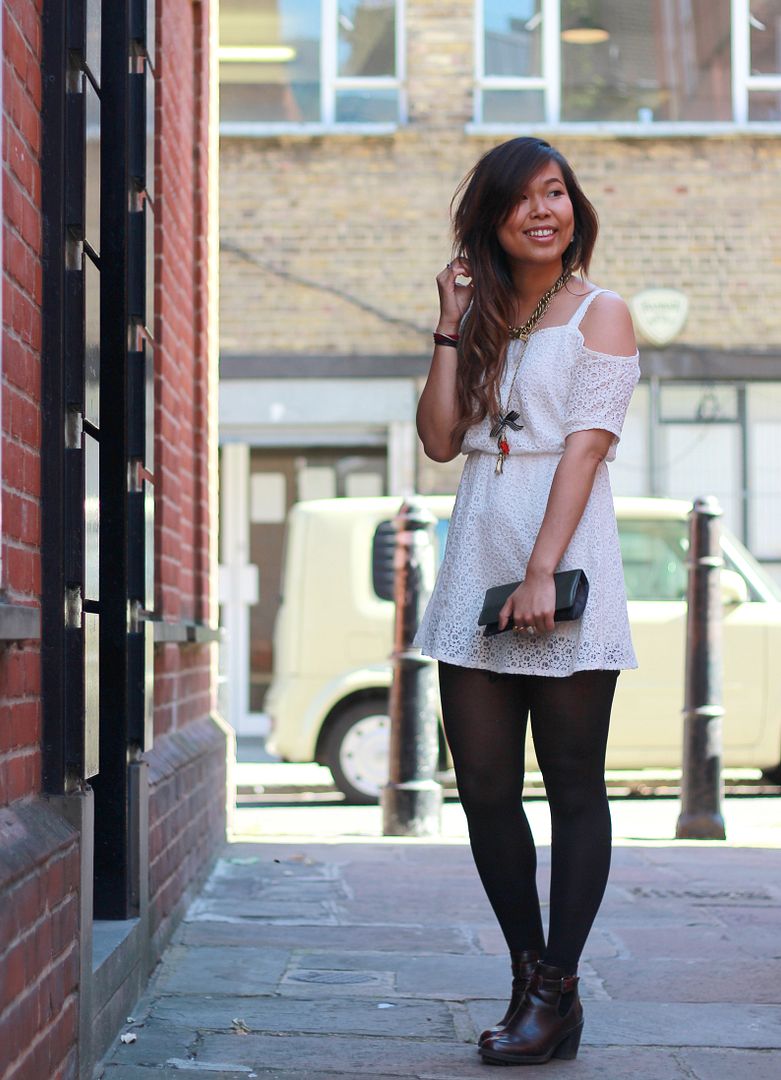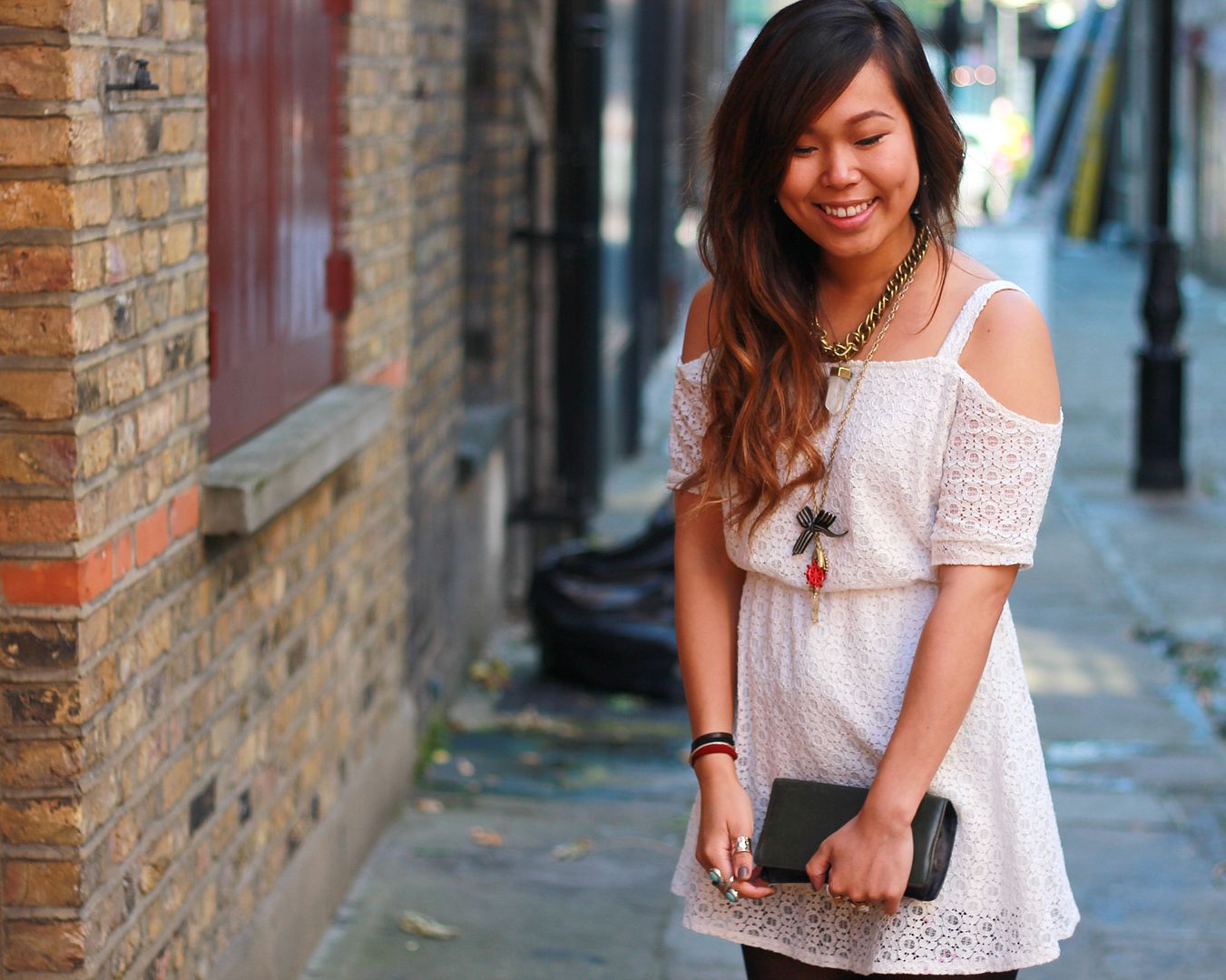 How many sleepy heads are heading back to work today after the festive break?
As I'm forever chirpy in the mornings, imagine me trilling a 'GOOD MORRRNING' and twirling about holding a bucket of coffee until both ends of your lips lift a centimetre or three. A smile makes all the difference - and if all else fails, there's the caffeine to bathe yourself in.
I know the 4th of January means looking forward rather than peeking back, but a quick browse through the archives meant I rediscovered these snaps from mid-September. My beautiful pal
Mae
took these and it would be a shame to not share these with you! There's two more outfits to post - and I promise you'll fall in love with her photography as much as I have... hence why I'd drag her out at lunchtimes to help shoot these.
I go weak at the knees for a cold shouldered piece; I've stealthily been adding more and more to my wardrobe over the past year. It's ideal for a day-to-night transition, it's feminine and eliminates the need for excess accessories as the statement cut speaks for itself. Saying that, I'm also a jewellery fiend so I can never resist a necklace buffet - and we all know how much I like a good buffet.
This little number was less than £5 from a market in China, though it cost me even less as I swiped it from my sister. There's a ton of cold-shoulder dresses on the high street, and ASOS is brimming with hundreds of them.
This
is the most similar one I've found.
I hope you all have the most amazing day.
Don't let the January blues catch you!