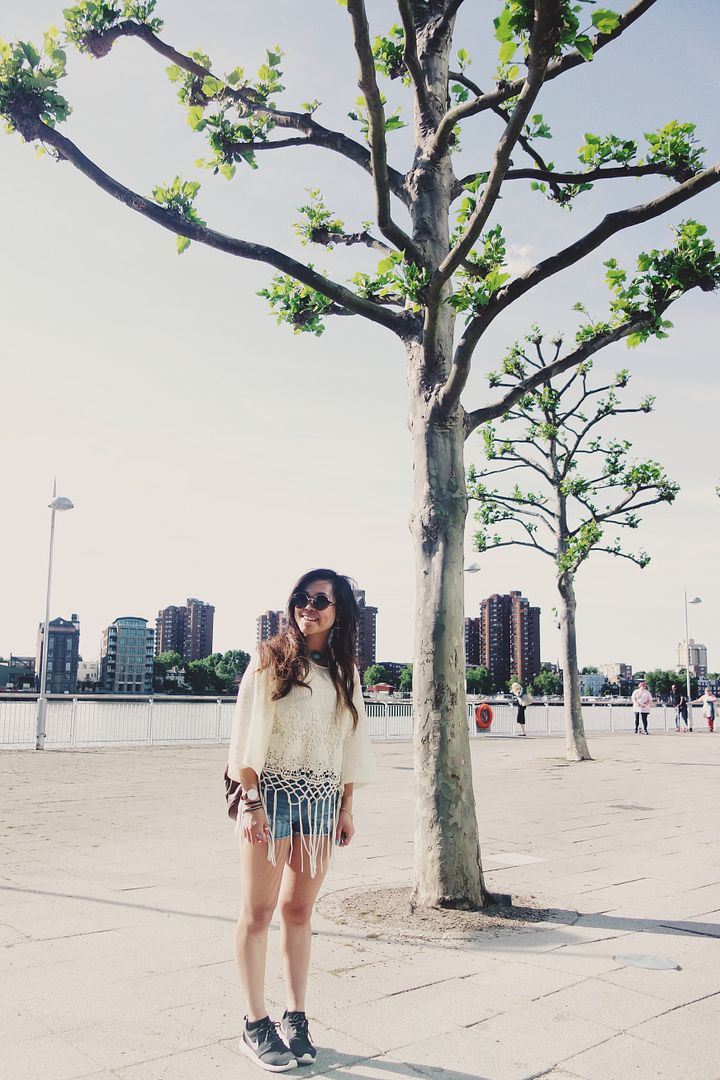 I once wore this fringed knit with a pair of ripped boyfriend jeans to work and was told that I resembled a '90s Shakira'. I twirled on the spot, looked up and responded with 'Aha, the SHUKIRA' through the cheesiest grin I could muster at 9:30 on a Monday morning.
The story above has absolutely no relevance to the outfit above but the memory tickles the corners of my lips every time it springs to mind.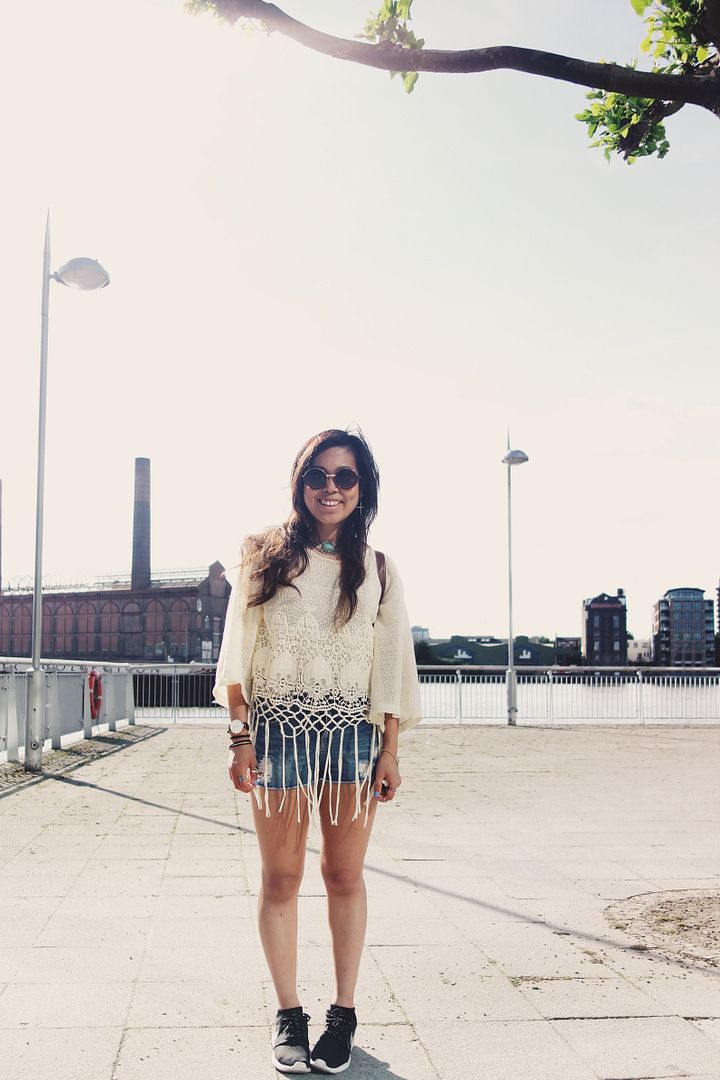 We'll fast forward to a few months later.
On this particular day, a bicycle ride from West to East London happened. I hopped myself onto the saddle and pedalled my feet along the Thames path, on the left side of the roads and gingerly signalled right at the roundabouts. It was somewhat of a personal victory.
I was also distracted by a 3-course lunch on the way back from a toilet break. Thai as I might, I couldn't resist. The Khao Niaow Ma Muang (mango with coconut sticky rice dessert) was glorious and rendered me speechless the whole 55 seconds it took for me to inhale it.
I waddled out with my crochet knit as my partner in crime and the Roshe Runs did their best to hoist my (after banquet) weight back onto the bicycle. My sunglasses tinted landmarks into picturesque scenes from the 1970s as the tassels danced to the chimes of the bell...
...to warn passers-by of my presence. Ding. Ding. Ding! Children and old people, beware.