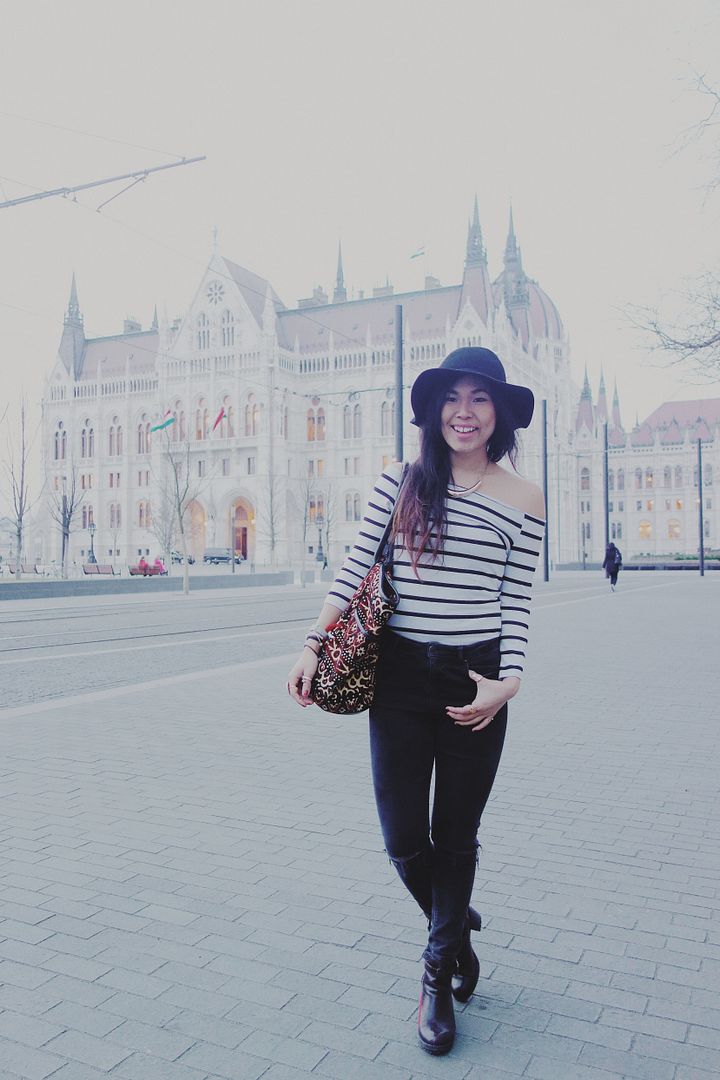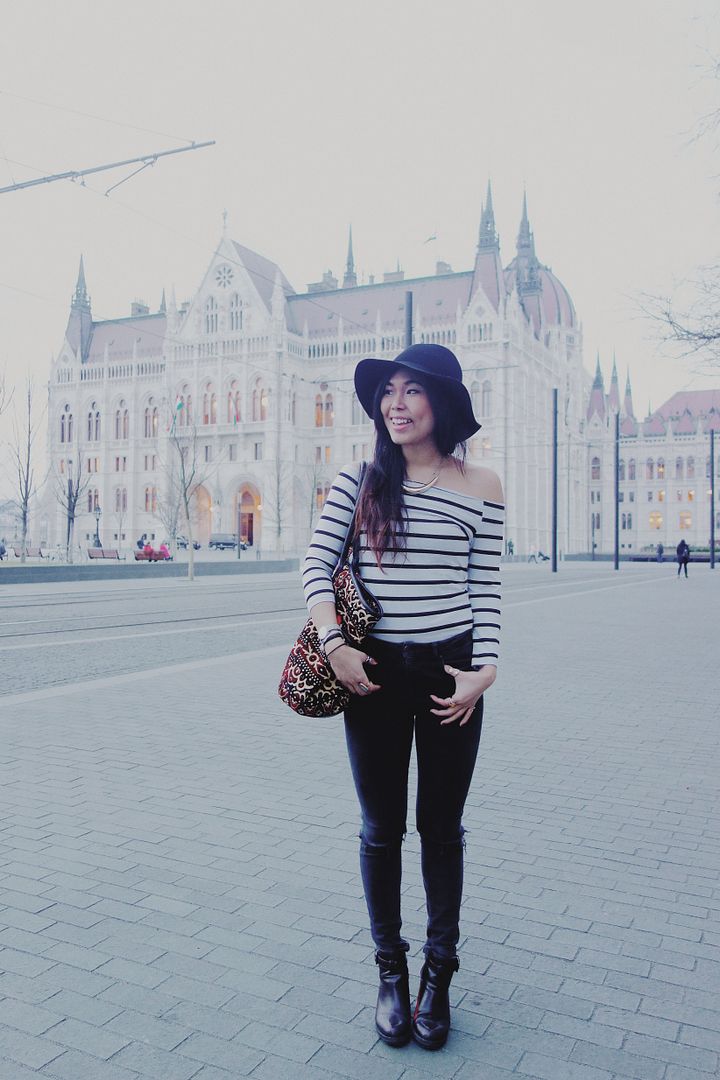 I'm currently squeezing my eyes shut with my fingers crossed to magically *pop* from my bedroom in London back to the cobbled streets of Budapest. Alas, I'm sat with a tummy full of pancakes and the background noise of The Holiday. Let's not get into that, there's no logic involved except that I'm clearly excessively wild and rebellious by watching a Christmas film on the first days of June.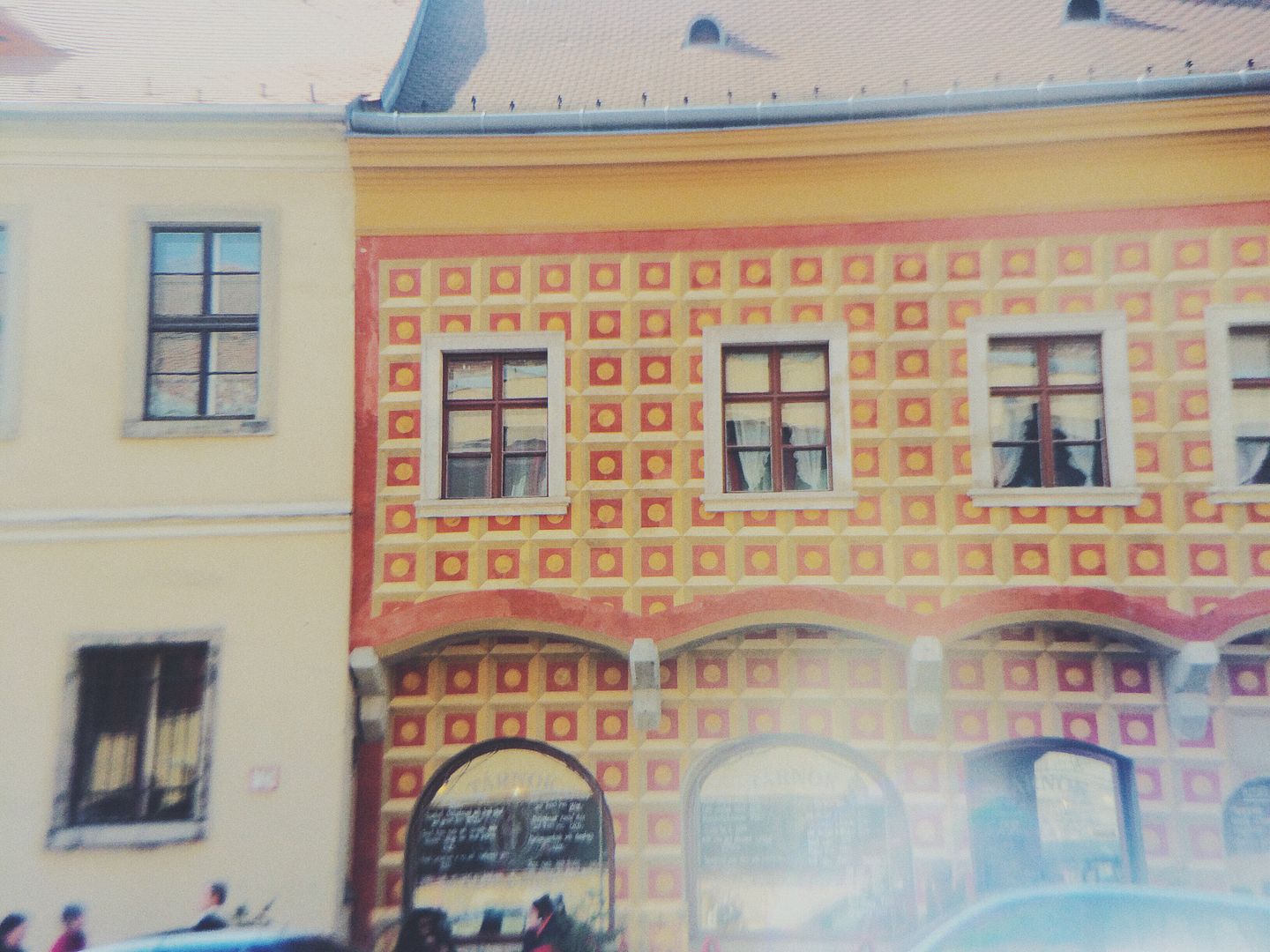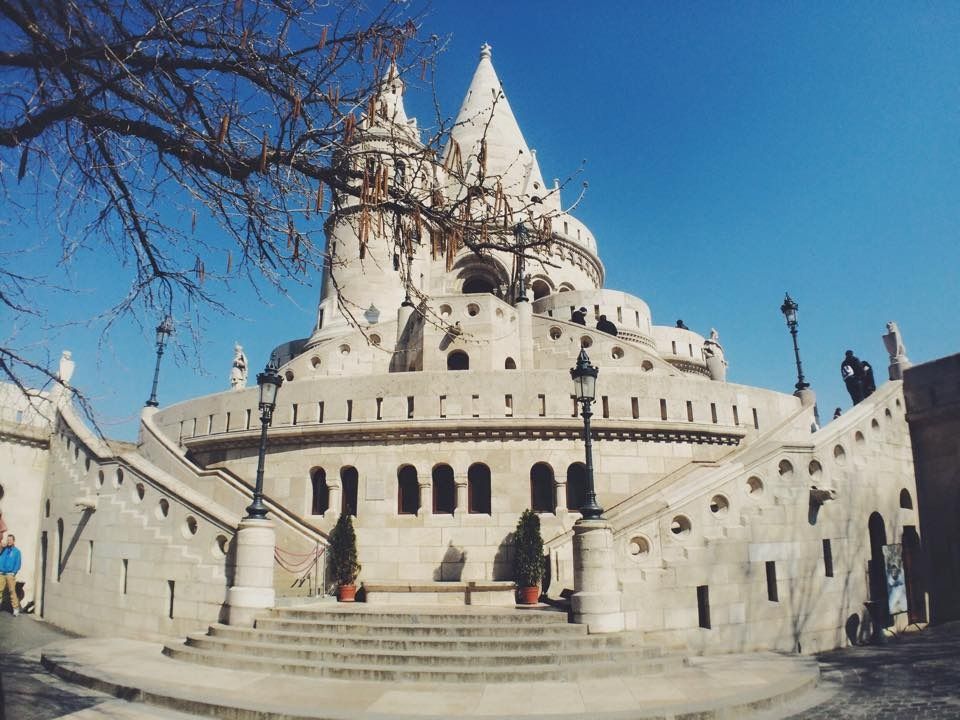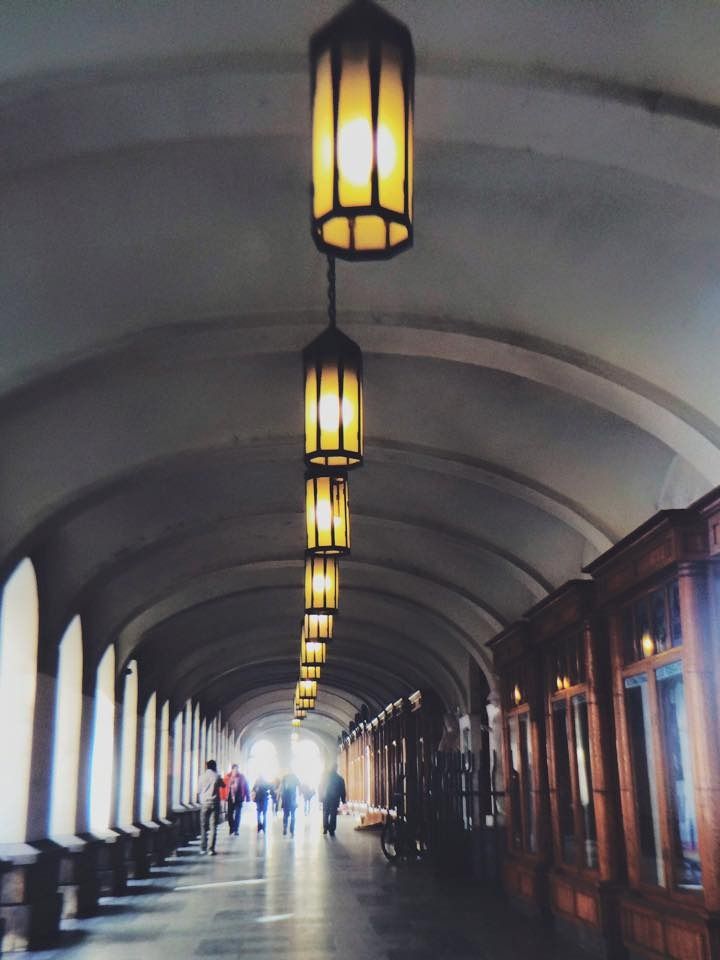 Backdating to March, this was my travelling outfit on the train ride over from Vienna with the full intention of channeling a 50s siren beaming with elegance. In reality, after a feast of every breakfast food possible (
oh, hello croissants/eggs/salmon/yogurt/granola/fruit/jam toast/bread rolls and prosecco because... wine not?
) and a excitable morning running around the towers of an ancient cathedral, it was less Hepburn/Bardot and more dishevelled goose with a tummy fulla carbs.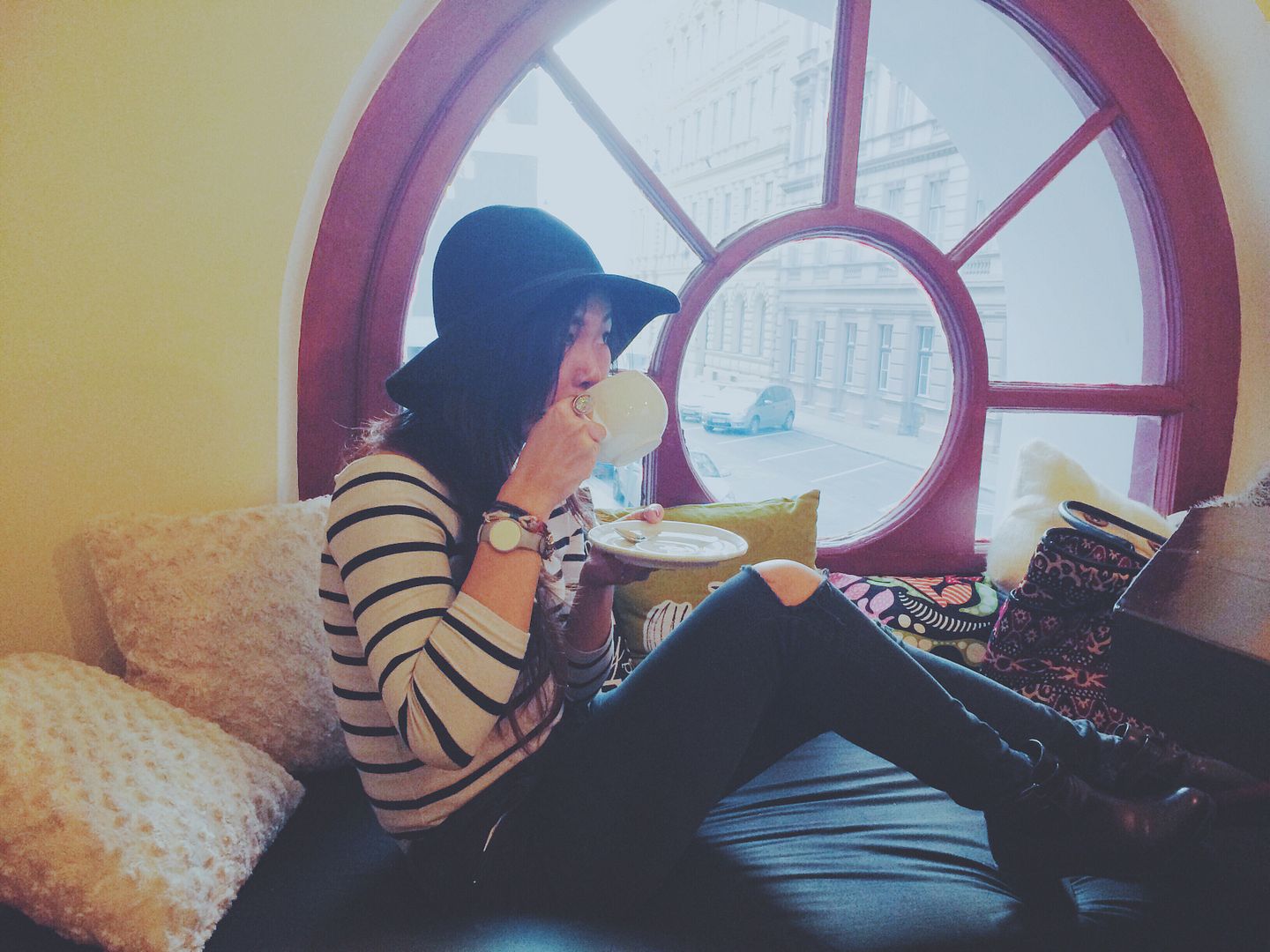 Everywhere you turn, the city exudes an abundance of history and charm. Buda Palace sits proudly atop the Danube river; the Fisherman's Bastion boasts picturesque views from its lookout towers. Come evening, spotlights dance against the historical buildings and transforms into Hogwarts. It was enough to render me speechless and wide-eyed as I went about exploring.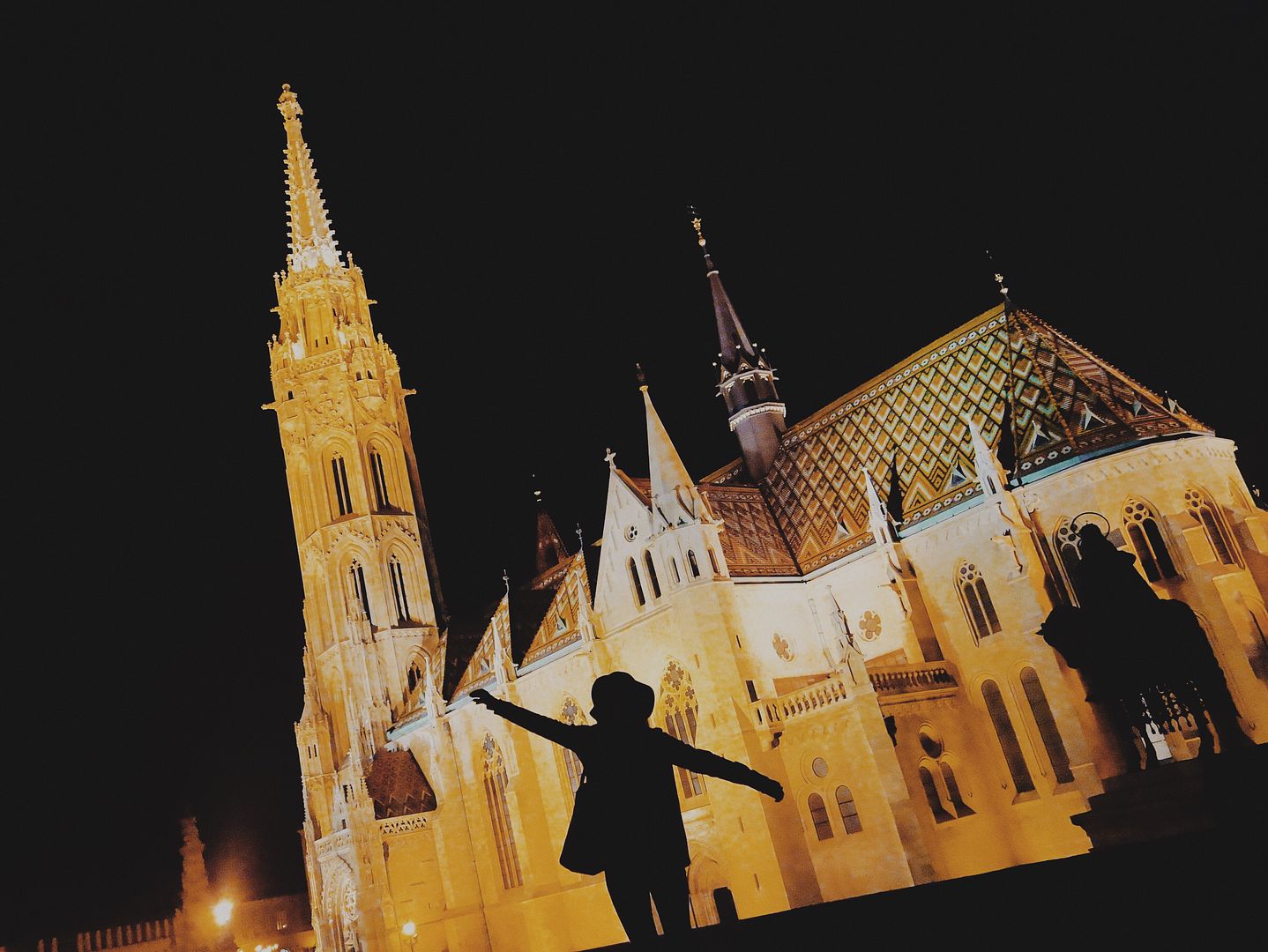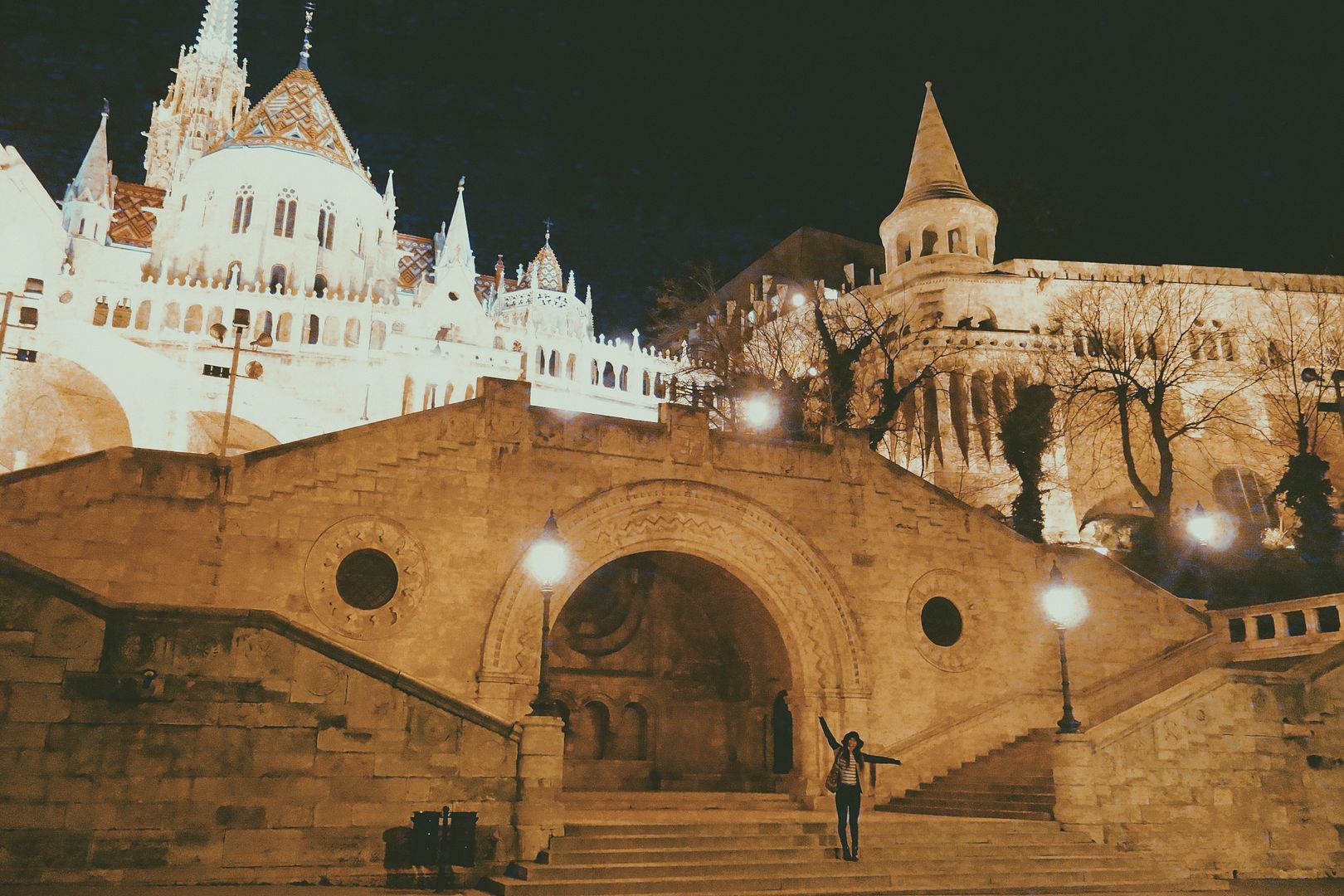 Whilst discovering cubby holes and hidden hallways, a hauntingly beautiful voice echoed along the corridors. After following the musical path with a few other intrigued guests, it revealed an elderly man sitting back with his homemade guitar. He gestured at us to sit, closed his eyes and sung classic renditions from The Beatles, Elvis and Johnny Cash. We all sat under the moonlight and listened as our hearts collectively hummed with delight.
A beautifully magical evening and a memory that I'll forever be returning to if only to relive and rehear the perfect tranquility experienced in a forgotten tower at the top of Buda Castle; a fool's paradise.
Outfit Details:
Bardot striped top - Zara
Jamie ripped jeans - Topshop
Felt fedora hat - ASOS
Carpet bag - Topshop
Burgundy cut-out boots - Zara