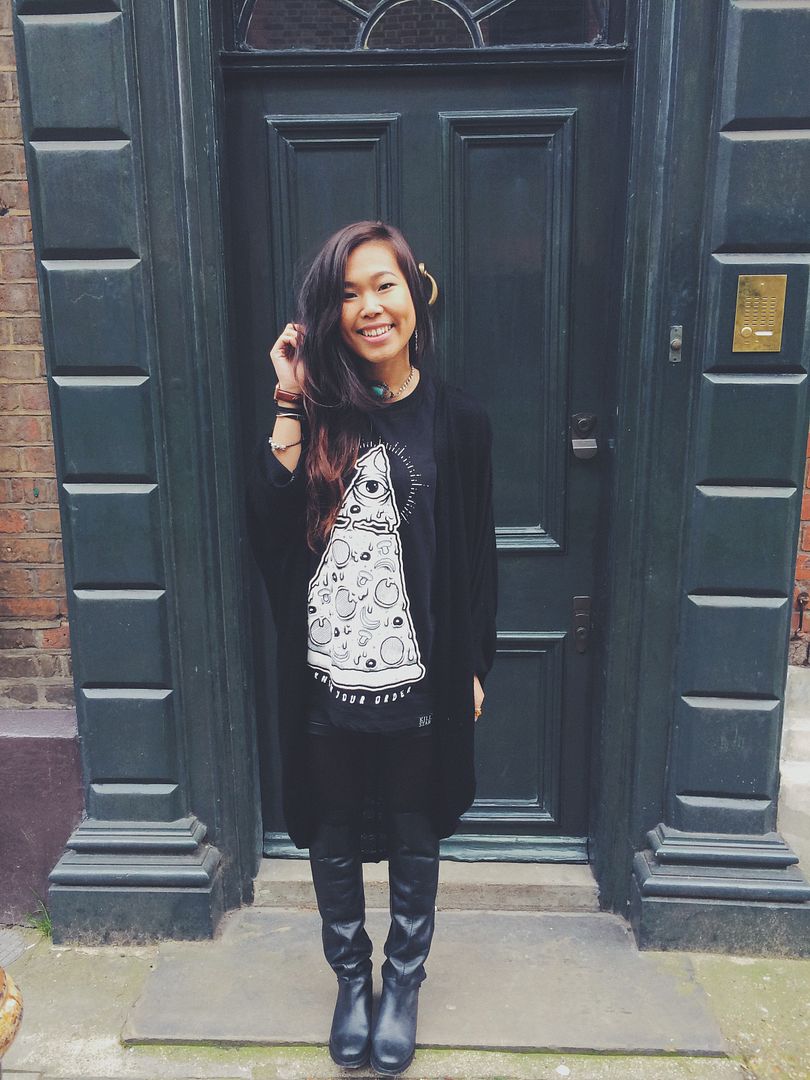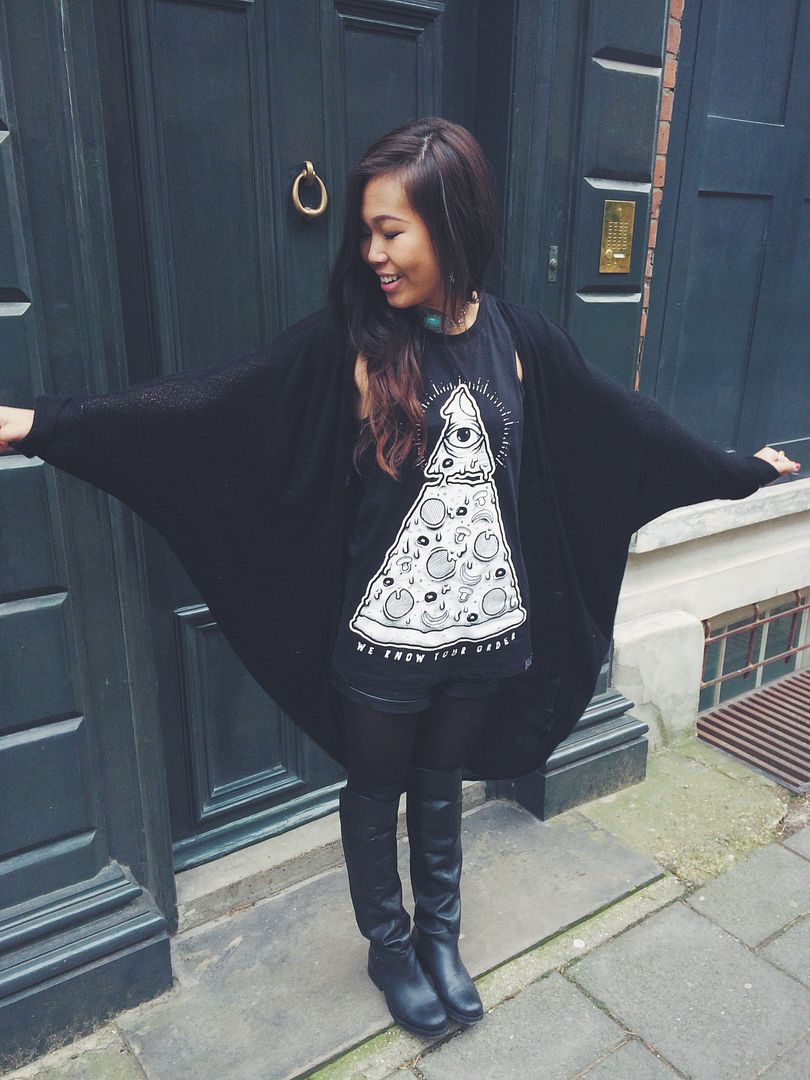 It's fair to say that this
vest
has a pizza my heart.
Once upon a time, a hangry maiden perused ASOS with a tummy singing for the cheese-topped pie and clapped her eyes on a piece that made her heart (and stomach) sing with glee. She waved her magic wand (debit card), beckoned for a horse and carriage (thanks, DPD) and welcomed the new arrival to her accommodating kingdom (wardrobe). It was an inevitable beginning to a pretty darrrn good love story... aside from the glorious moment that happens when I'm getting a slice of the action in real life.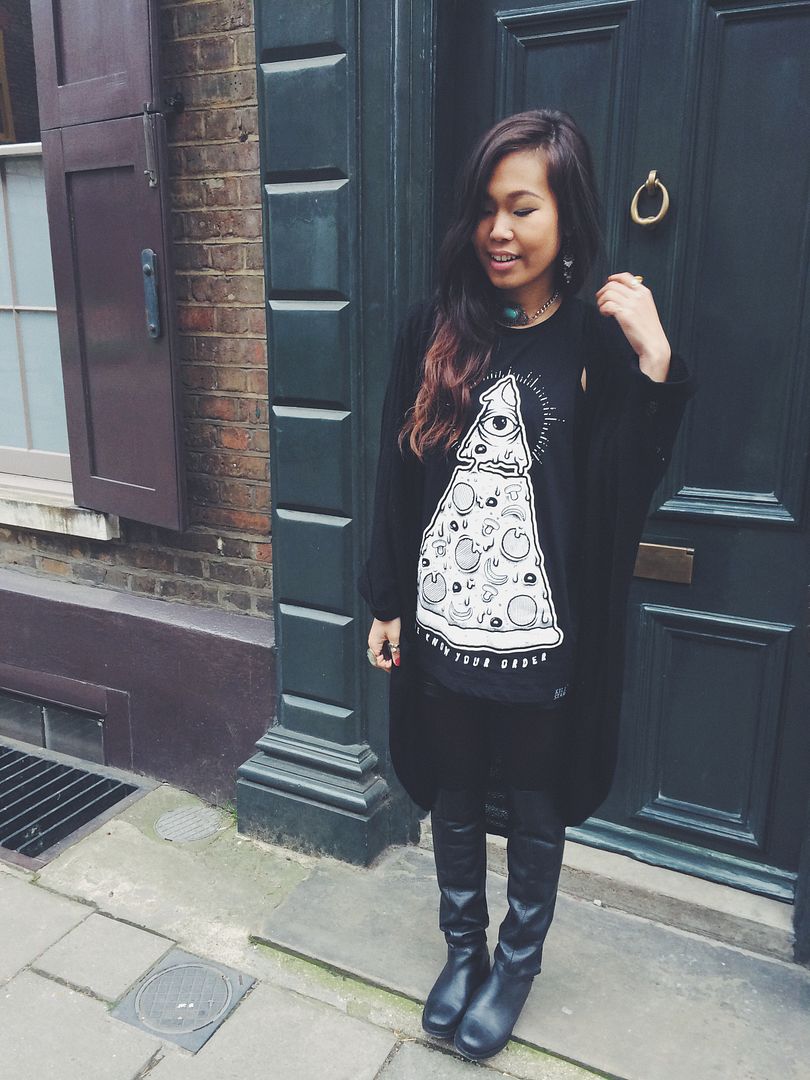 Once the initiation process was complete, it was time to assemble.
Impatient by nature, I overindulged by layering black over black and texture on texture. I flew into the billowing cardigan, slipped on the knee-high leathers and pleather shorts, slung the 90s choker around my neck and finished off with the pizza in illuminati armour. They're only (il)logical choices, huh?
Note: wearing a pretend cape in public can cause the following side effects:
1) You will become a Shuperhero...
2) ...and start spinning around in public singing 'we can fly, we can fly we can FLY'
3) Your full-time photographer and part-time best friend Umit will nervously laugh, grimace and then slowly back away.
4) And you'll reply with 'what's wrong? you want a pizza me?'
5) Repeat the process x5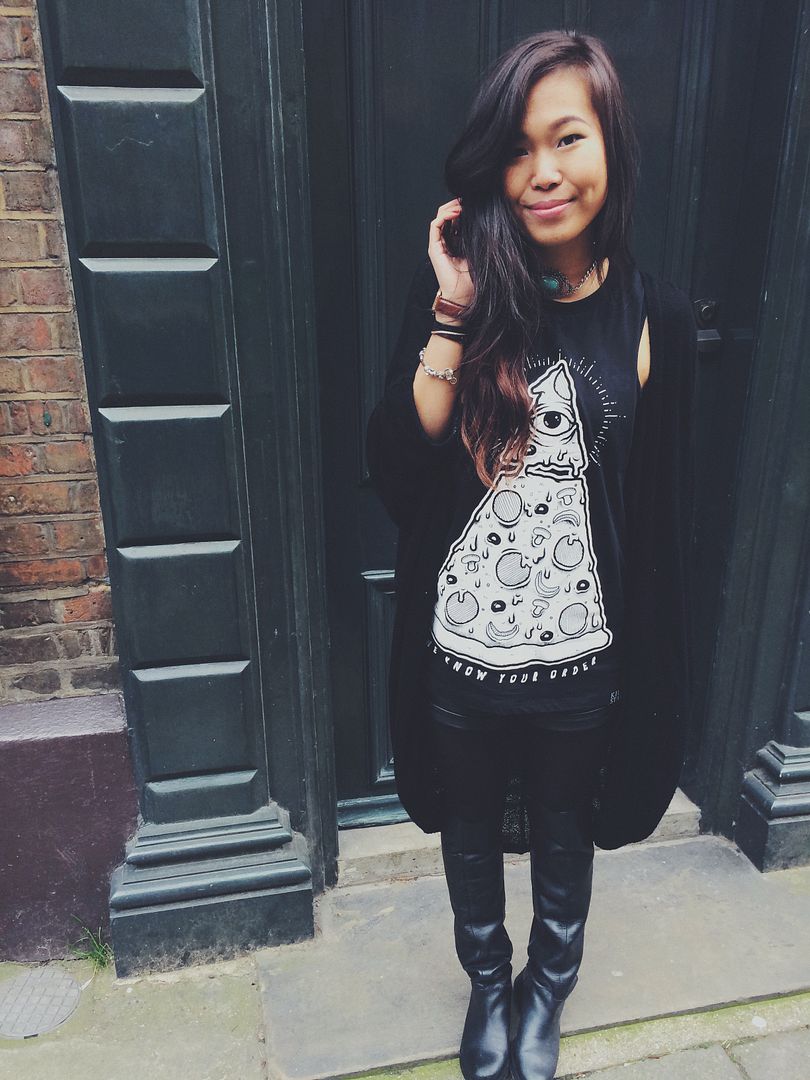 Yeah, I'm lucky that I have friends at all.
Now, who wants to go for a pizza?
----------------------------------------------------
American Apparel Circle Cardigan
New Look Pleather Shorts
Topshop Choker