In an ideal situation, I'd be waltzing into work dressed in my Pikashu onesie or my matching 'Donut Disturb' set (
complete with Simpsons-esque sprinkled doughnuts shorts, I'll have you know
). Until then, oversized clothing will have to fill the void as being the closest thing to wearing pyjamas out in public.
It can be hastily thrown on over a casual uniform of black, act as a shield against London's unpredictable weather and hug us as it lazily slouches against our bodies until we're coaxed out of its embrace to the tempting calls of our Gryffindor PJs.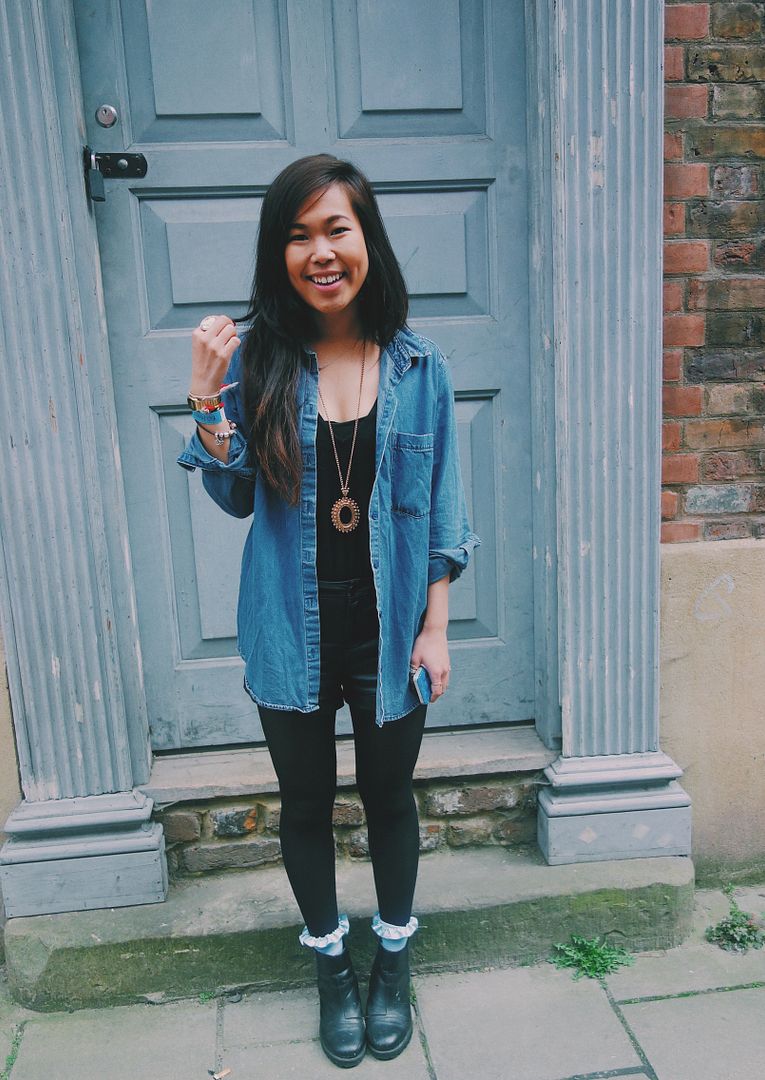 Mixing textures is our wardrobe's way of playing cupid. It takes two unlikely pairings, grabs them by their sleeves and presents the idea with a gentle nudge that opposites attract. The leather shorts and boots are rockin' the notion of slipping into something outside of our comfort zones, whilst the denim shirt is rollin' with an easygoing nonchalance and a carefree attitude all whilst subtly flirting with the idea that the combination of the both may not be as frivolous as it first seemed.
It's all very rock 'n' roll.
...or this has all been a fanciful spin of words that overanalysed a morning ritual of pulling a top and bottom from the wardrobe with a hurried 'you'll do' before running out the door with keys and my 'secret super spy' playlist in hand.
p.p.s. still holding out for a Pikashu onesie outfit post.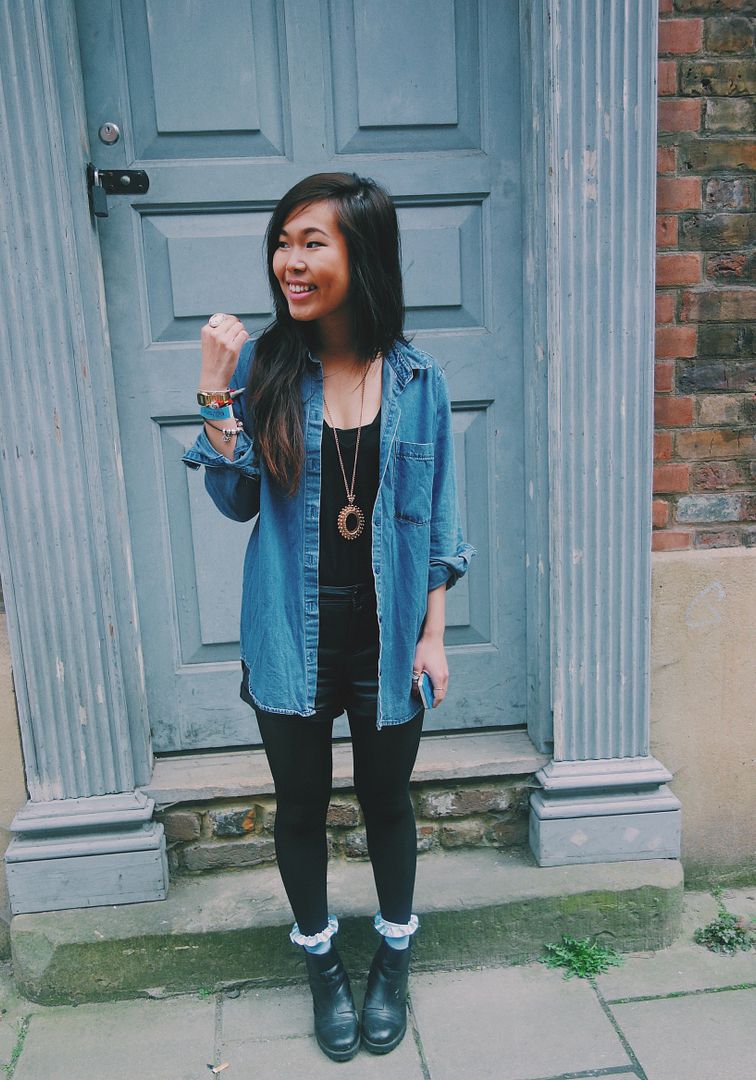 Outfit Details:


Oversized denim shirt - Monki
Black V-neck top - Zara
Pleather shorts -
New Look
Blue trim socks -
Topshop
Leather ankle boots -
Topshop
Earrings - H&M