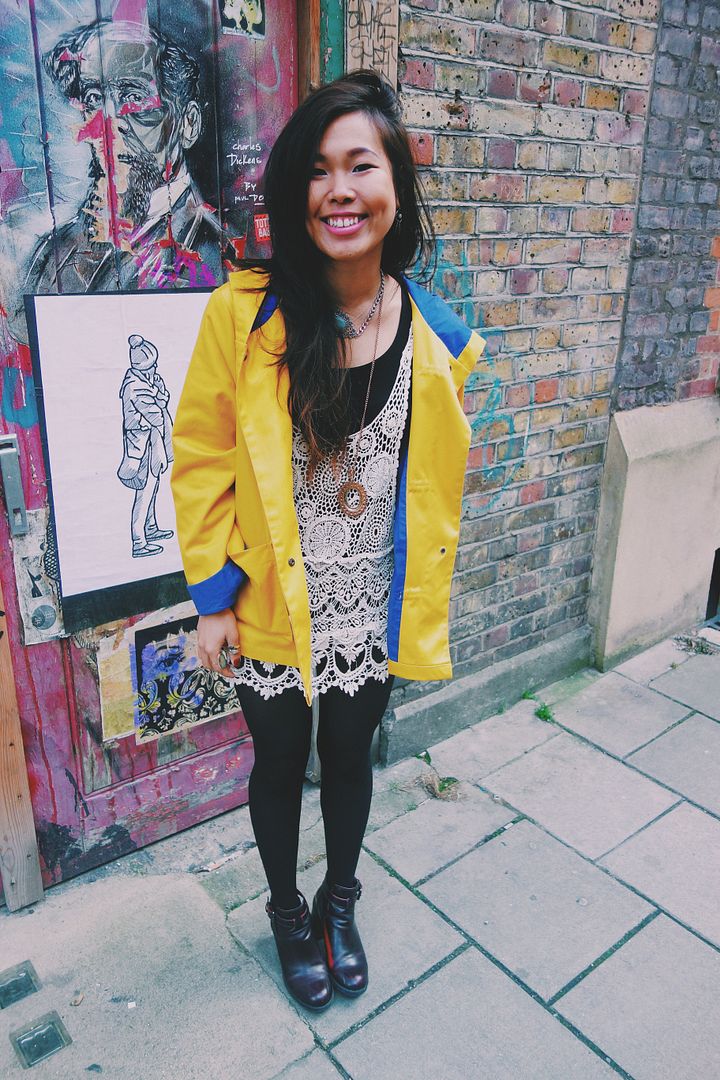 Before I launch into an enormous verbal hug with the lot of you, I'd recommend sitting back with a hot cuppa tea and a big appetite for words.
I'm pretty darn excited about returning to this cosy online home -- I mean it, I have a suitcase full of backlogged posts from these few months of internet vacation ready to be unpacked.
See the big ol' grin in the picture above? Imagine that expression topped with a messy pineapple bun plopped onto the top of my head whilst sitting cross-legged with an oversized t-shirt and House of Cards playing in the background. Oh, don't you worry - I've still been rockin' the glamour since being away, it's good to be back.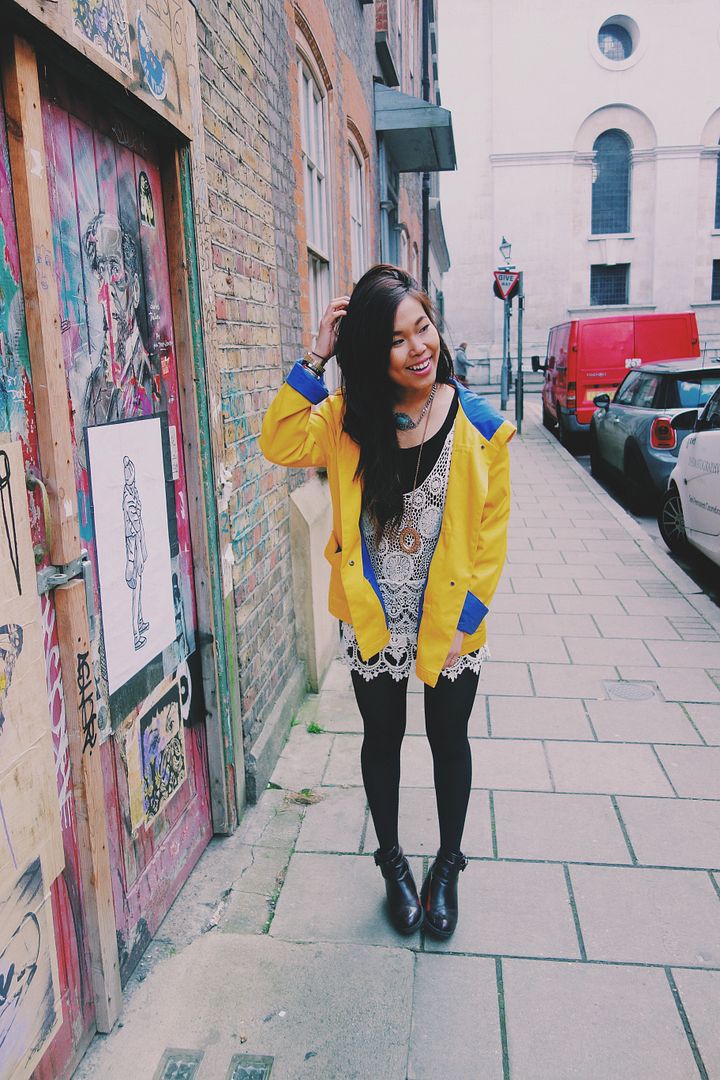 How best to reintroduce an avalanche of outfit posts than with one I deem as my 'Victorian Paddington Bear' ensemble? I'd attempt to explain the reasoning behind this pairing but in all honesty, I think East London has truly taken me under its wing by unleashing a creative burst of colour and textures into my wardrobe each morning, just in time for a bleary-eyed 8am browse.
The yellow coat hails from
Joy
and I turn to it on days that I feel particularly nostalgic to transform back into an 8-year old version of myself. I imagine flying through cobbled streets with a messily chopped Asian mushroom haircut; my mother is running behind me cursing in Chinese whilst clutching at my two sisters' hands with our book bags in tow.
14 years later, the only thing that's changed is that I'm the one trying to keep up with her as she sails through Oxford Street and Chinatown as copious amounts of shopping bags and boxes of mangos/peaches/persimmons dangle from our fingertips. She'd later ask us to snap a picture of her for Instagram/WeChat to alert her followers of the bargains she had discovered that day.
'One mango costs £2 or for £34,500, you can get 20,000! SUCH A GOOD DEAL.'
(true story)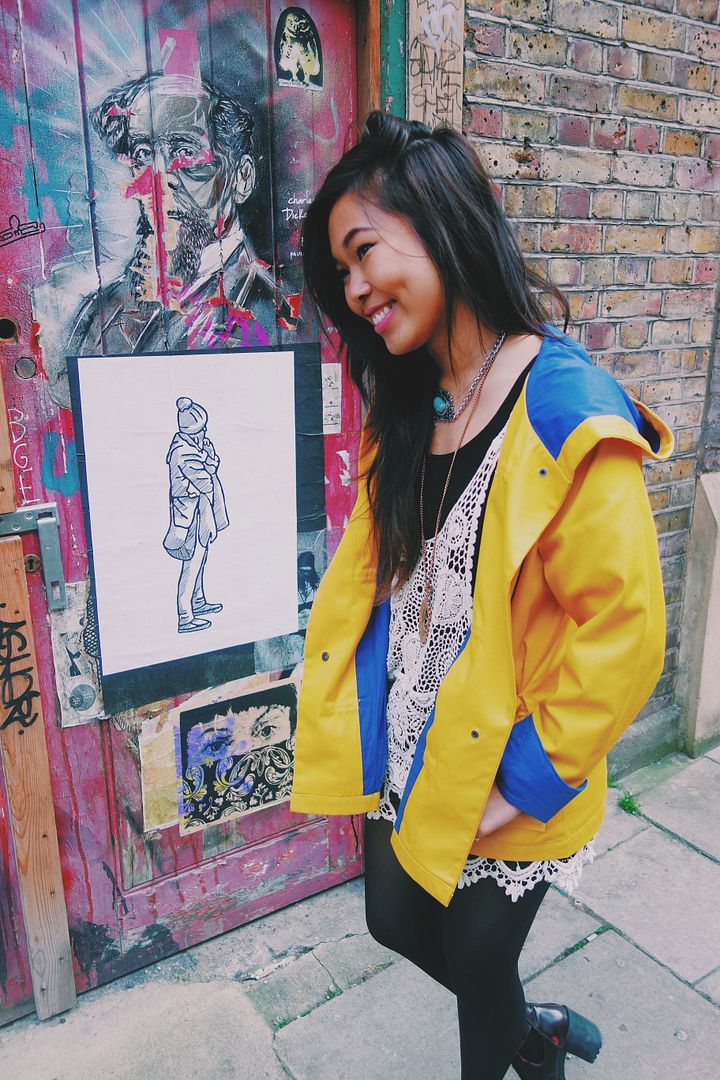 As for the Victorian doily, the scallop edging and crochet pattern peeks into the material underneath to transition the outfit from a child-like combination to a
slightly
matured adult composition. After these photographs were taken, I skipped back to the office and promptly walked into a door.
Yes, I most definitely look like a responsible lady to be trusted with all sorts of serious stuff.
If you've made it this far -- allow me to gush some cheesy appreciation to thank you for being so patient and for stickin' around. Thank you for taking a little moment of your day to read these crazy nuggets of words tumbled straight from this strange ol' mind of mine. It truly does feel good to be writing again.