"I was within and without. Simultaneously enchanted and repelled by the inexhaustible variety of life."

-- F. Scott Fitzgerald

Notting Hill is magical.
I spent last weekend exploring the Royal Borough of Kensington and Chelsea, an area I was previously a stranger to, and consequently spent hours mindlessly wandering around in an awed daze. It's a mixing pot of generations gathered in celebration for the city of culture. Amid the rows of brilliantly white Victorian townhouses nestled among Ladbroke Gardens, it opened up a gateway to the enticing calls from Portobello Market. I was excited to finally visit the weekly carnival of ancient treasures buried among velvet-lined boxes.

There were antique shops aplenty, each boasting an overflow of glittering jewels, silver goblets and bronze chains collected from all corners of the world. Leather bounded books and preserved comics were shuffled in an organised chaos with collectors gathering around eagerly searching for their favourite classic reads. A faint scented of nutella crepes lingered in the air, each time emphasised when a hungry tourist sailed by happily clutching one in hand.
I eavesdropped haggled conversations clinging onto every word between vendor to buyer; I gazed lustfully at gemstone adorned rings and antique trinkets before dragging myself away to a scolding conscience exclaiming, '
hurry along now
,
you already have far too much and it's quite frankly enough
'. It's most definitely an experience that I'd like to indulge in more frequently from now on.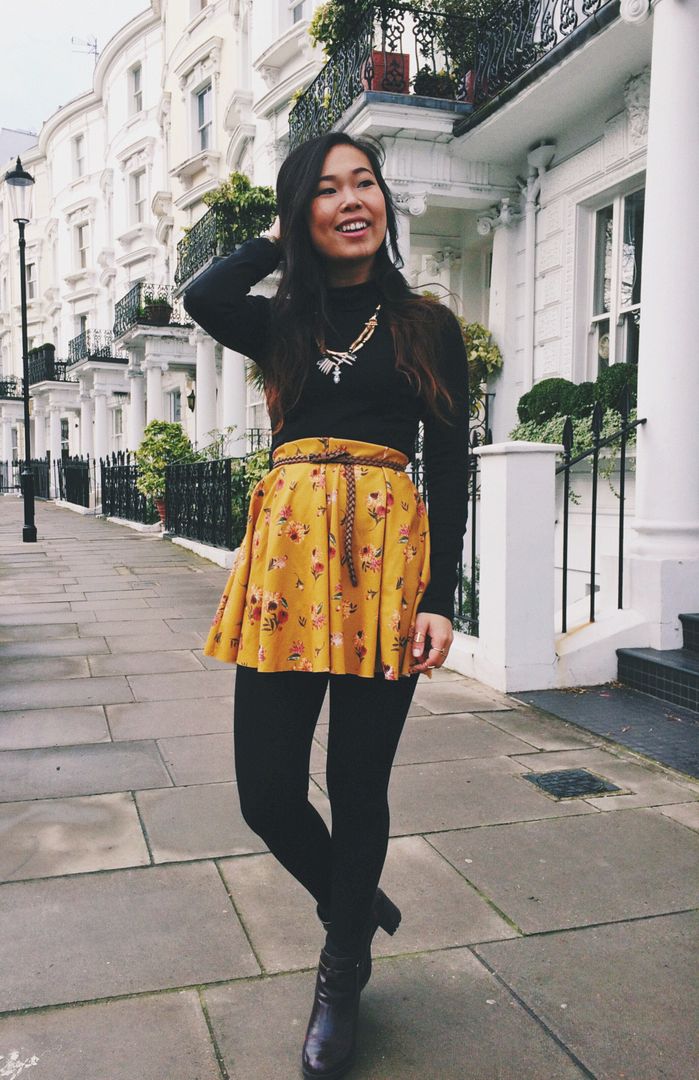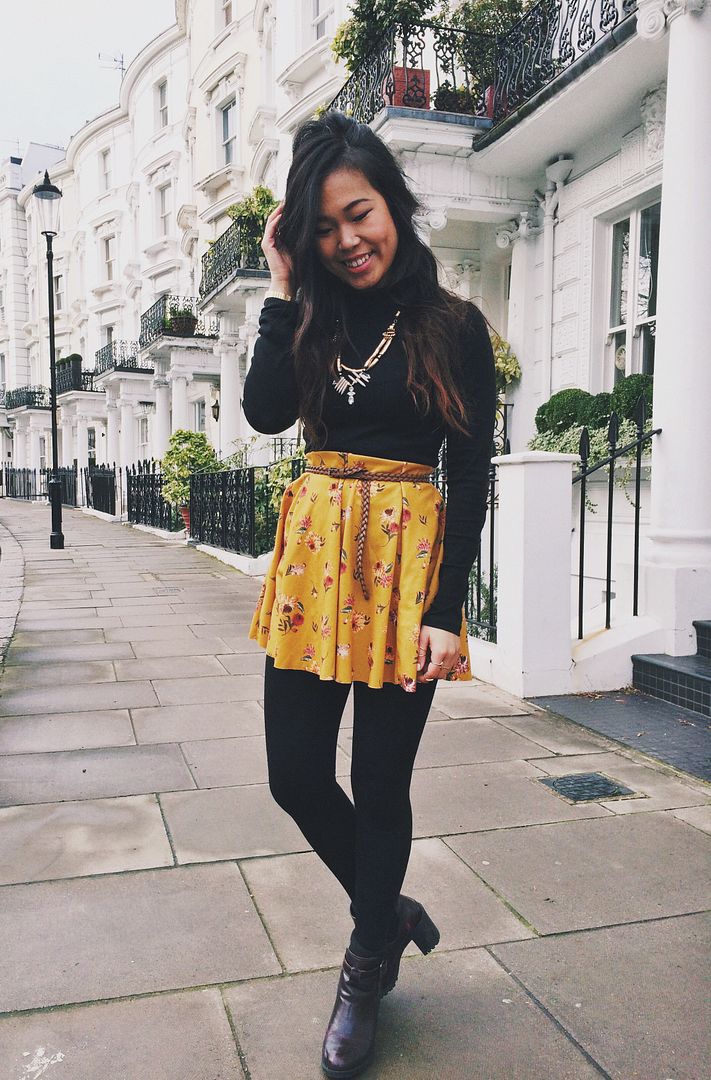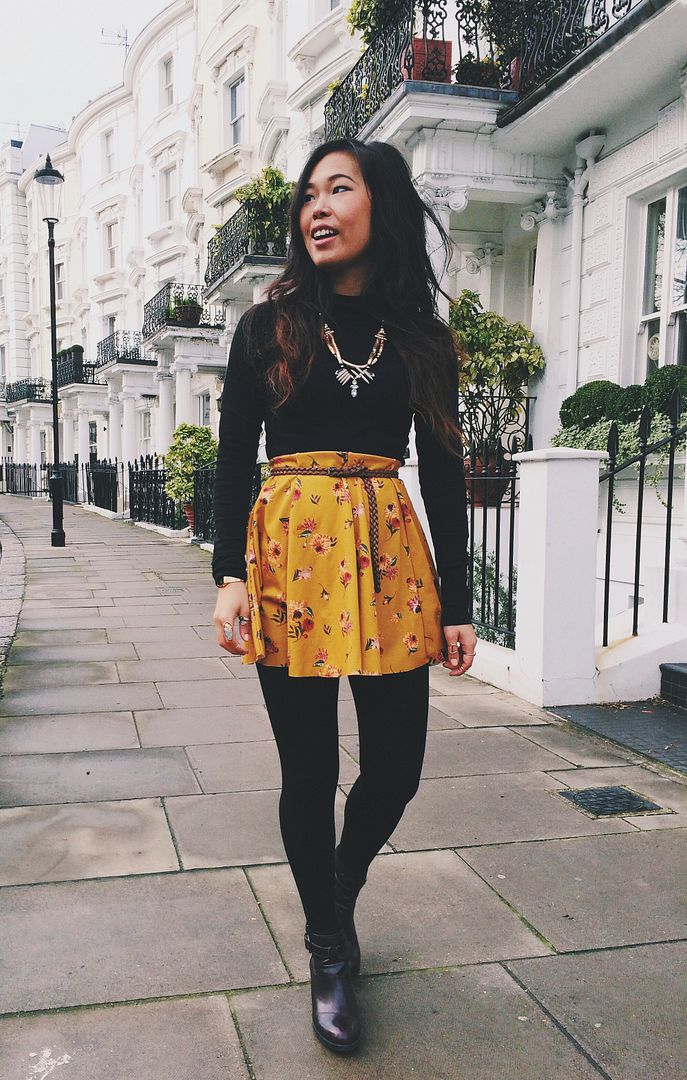 Fear not, I didn't turn into Olaf the snowman by wearing just the attire above. I immediately hid under a roomy bomber jacket and unattractively wrapped a blanket-like scarf over myself (thus resembling Little Red Riding Hood's grandmother) shortly after these photos were taken. Exclusive confessions behind the scenes there! Oh, the things we do for outfit of the days... seriously life-changing stuff here, guys.