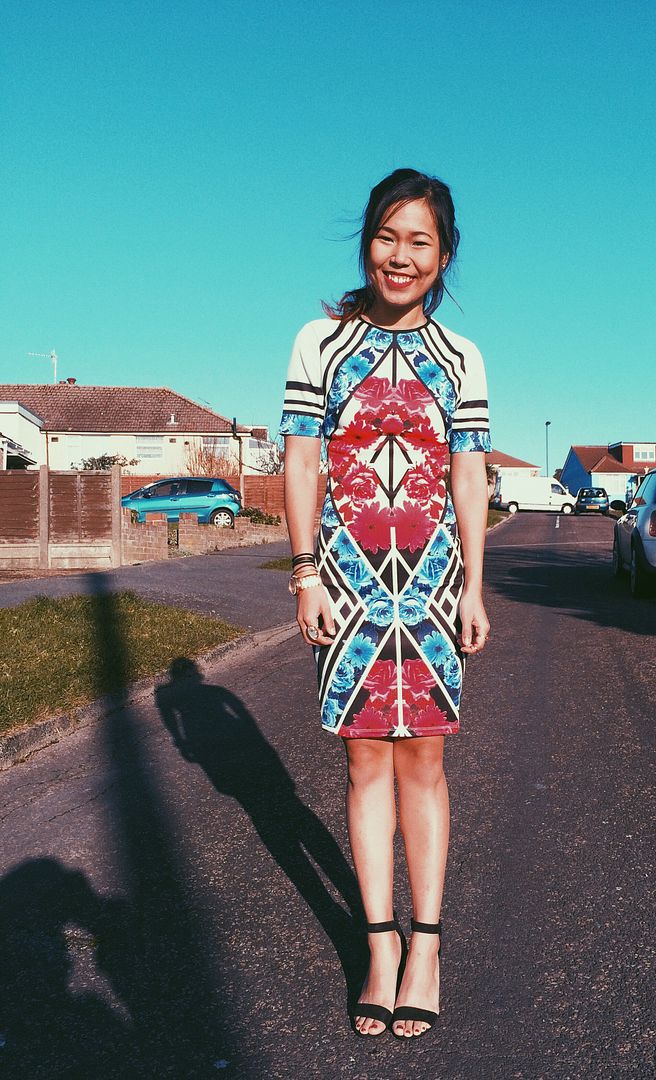 Crikey, it's the last two days of 2014.
Hope everybody had a well-deserved break surrounded by loved ones with a chorus of laughter, and little moments of joy that'll warm the cockles of your heart through the January blues. Personally, I've been buried in a bundle of blankets in bed surfacing only for the luring calls from the cheese, crackers and chocolate. The unadventurous culinary experiments are all in the name of post-Christmas celebrations... right?
With the new year set to arrive in a matter of hours, what are everybody else's plans to bring in 2015? For any party goers prowling the online stores for last-minute purchases, I've compiled a quick lookbook of
New Year's Eve Outfit Ideas
with four options that are still available in shops now.
If you're looking for fireworks materialised in clothing form, I've got just the piece. The first being the blocked floral bodycon dress, a 50% sales bargain from
ASOS
reduced from £40 to £20. The prints alone are a feast for the eyes. Combined with a body-skimming fit and a flattering cut, it's a winning candidate to transform you into a metaphorical fire flower to catapult you into the welcoming arms of the new year.
What's more, it's a piece that'll take you through the seasons too!
Blocked Floral Bodycon Dress - ASOS
Barely There Heeled Sandals - Primark
Rimmel Kate Matt Lipstick in 107 Wine