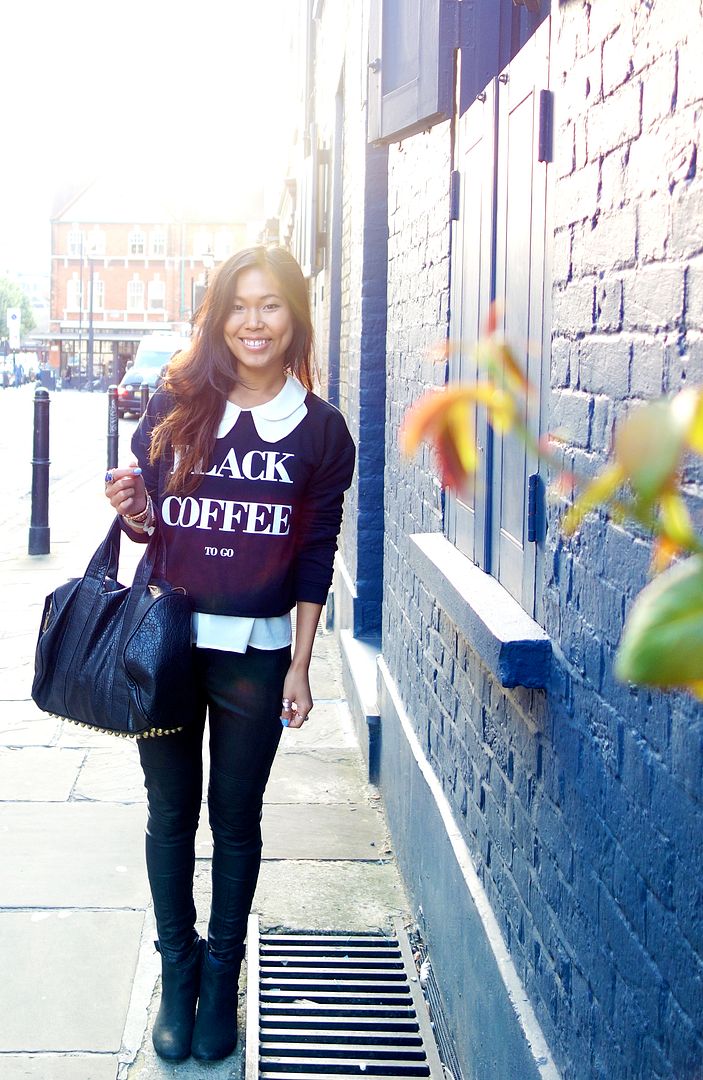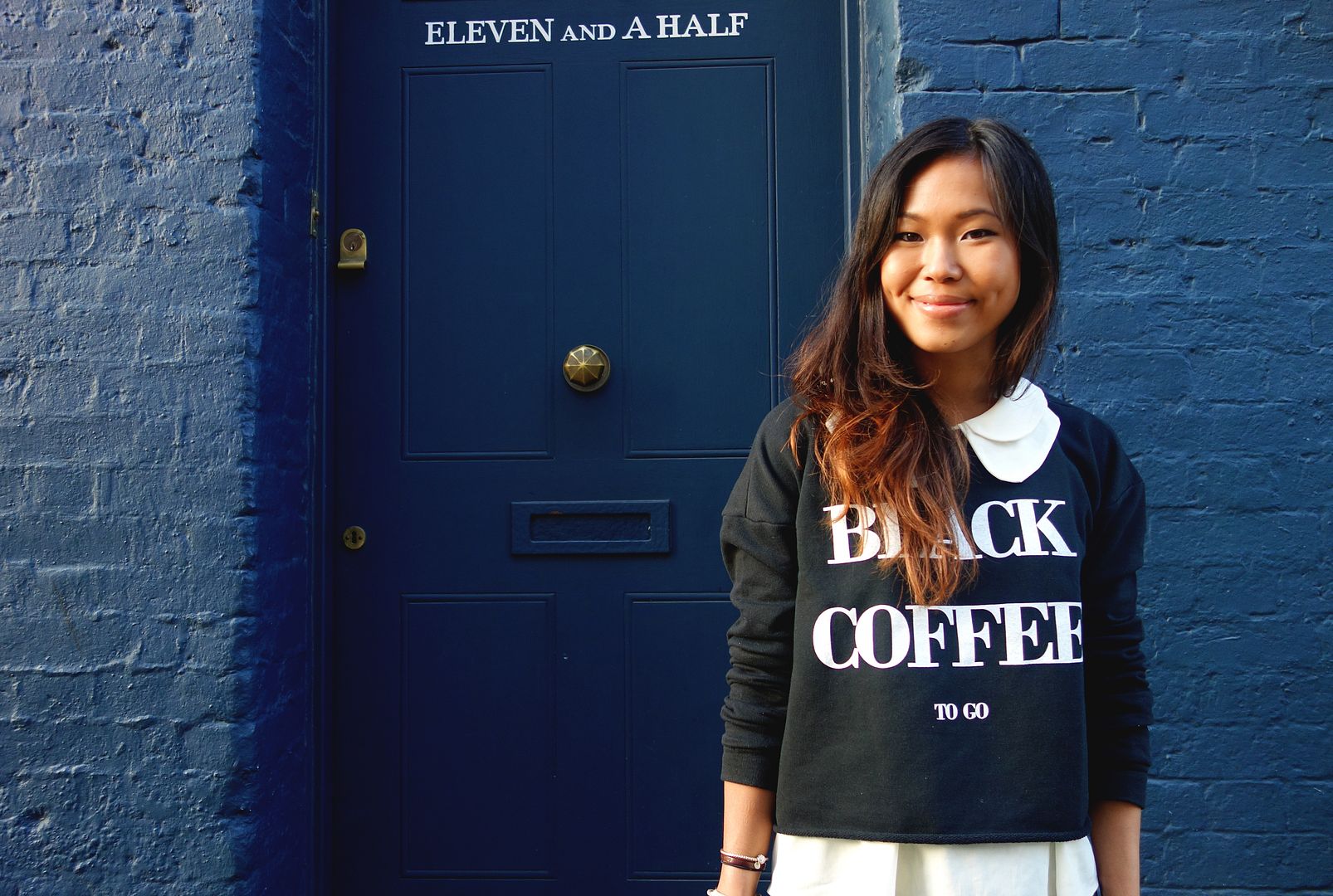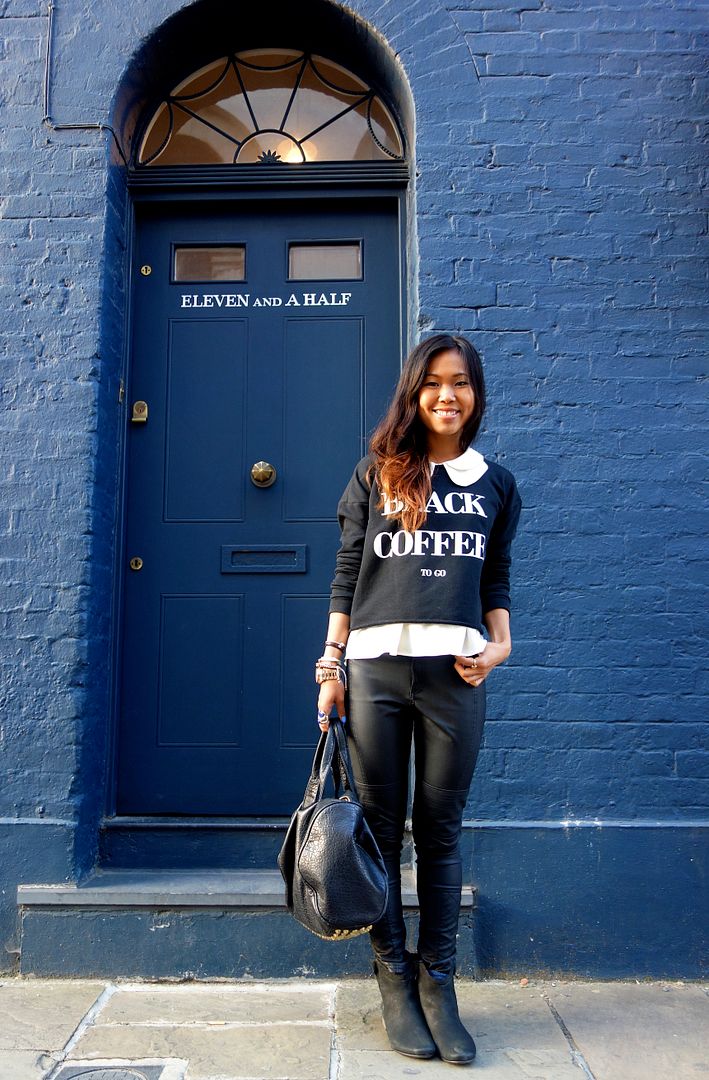 A standout piece for my autumn and winter essentials would most definitely be pleather trousers; it transforms a standard black and white outfit into an attire of complementary monochrome.
As a frequent lover of black coffee, this slogan sweatshirt had an instant one-way ticket to my wardrobe. The text interweaves itself to combine the bold blocks of solid hues together and does a grand job of shortening my caffeine order to the baristas too. I'm half tempted to slope in whilst wearing this and daring to ask for an Americano instead -
ladies and gentlemen, this is as wild as it gets.
Shirt - Missguided, Sweatshirt - River Island, Pleather Trousers - ASOS, Boots - Sam Edelman