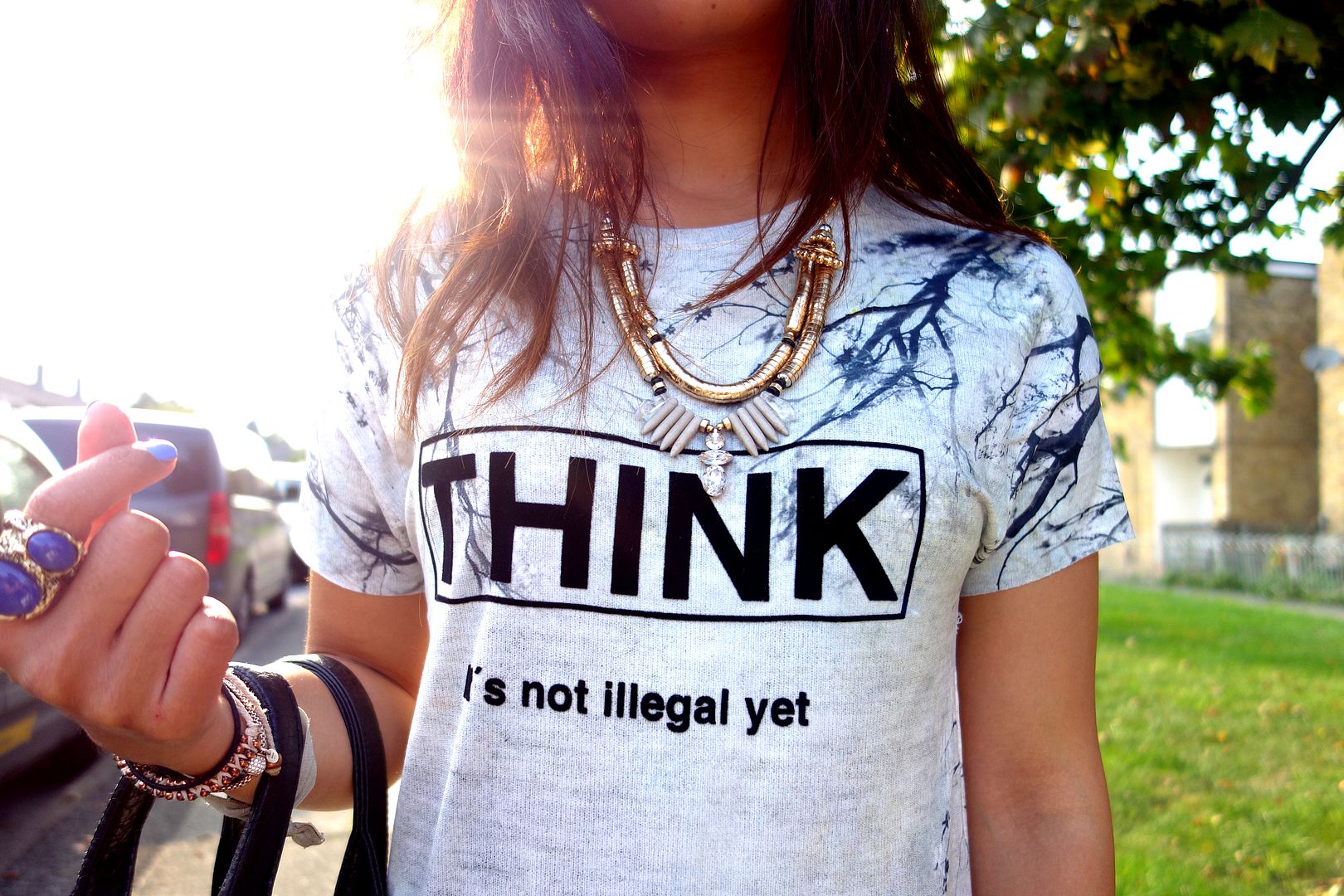 With November arriving swiftly and settling in for winter, it's a far cry from the bare legs and jacket-less ensemble as seen in the attire sported throughout the post. Intense nostalgia for summer aside, I wanted to share with you one of my favourite haunts in London: the Southbank along with the top food markets in the city, KERB Food.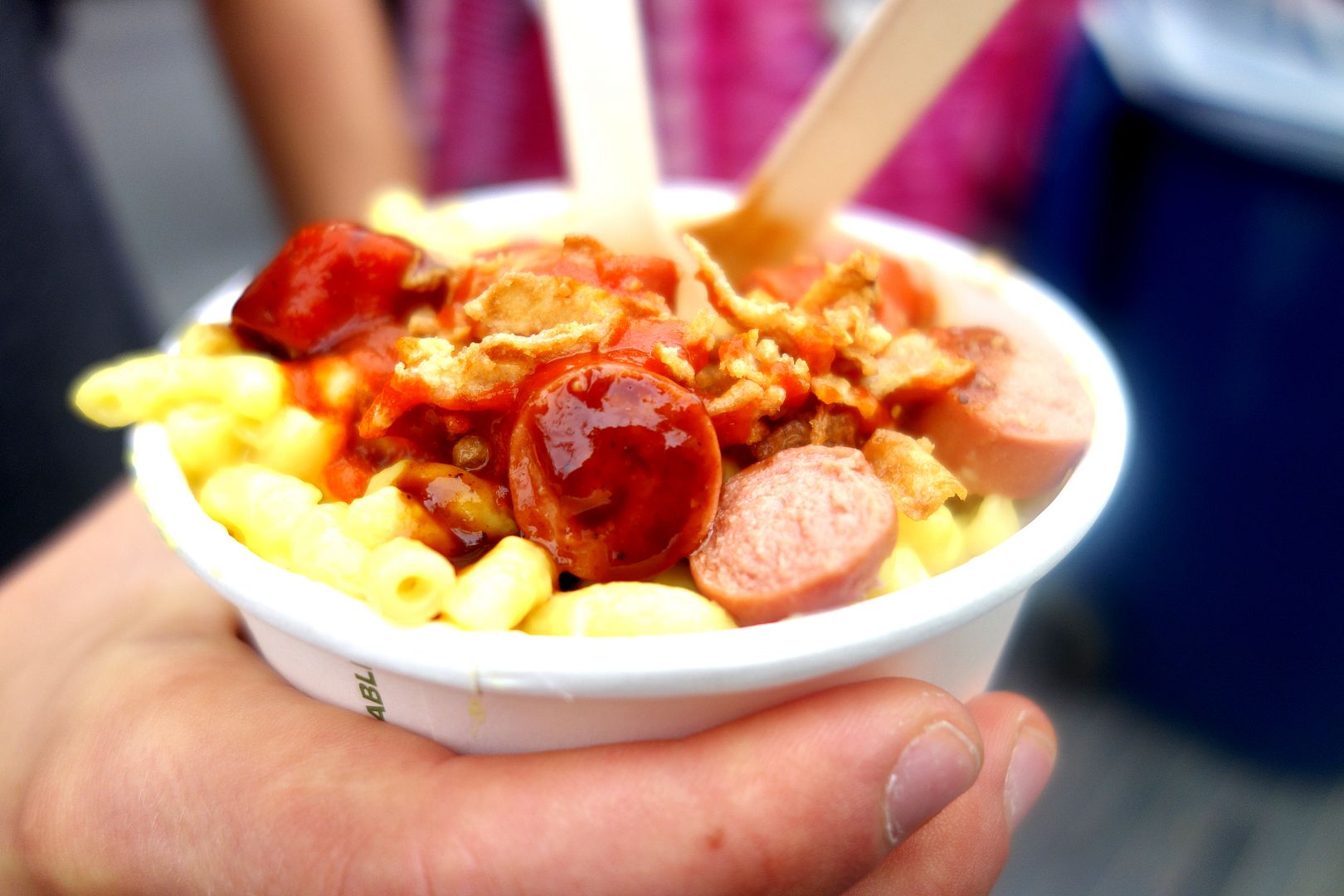 With a constant revolving flurry of traders, we paid our visits to Anna Mae's - famed food vendor for their different variations of the American classic Mac 'n' Cheese. As a recent cheese convert (after spending most of my life hating the stuff!), I sniffed around and finally decided on sharing a 'Kanye Western' with Jordan... 90% because of the coined name, I can't help but appreciate a good pun.
A welcome melting pot of carbs, cheese and beef hotdog chunks - it's a meat lover's dream and Jordan reenacted his infamous dramatic eye roll as soon as he had a bite and promptly went on to inhale the whole dish. Although I normally prefer the vegetarian options, I was merrily chomping away although found it a little too heavy for my tastes after a few more mouthfuls! Nonetheless, for £6.50, it's an amazing value with a generous hearty portion, I wouldn't hesitate to order it again on carnivorous days!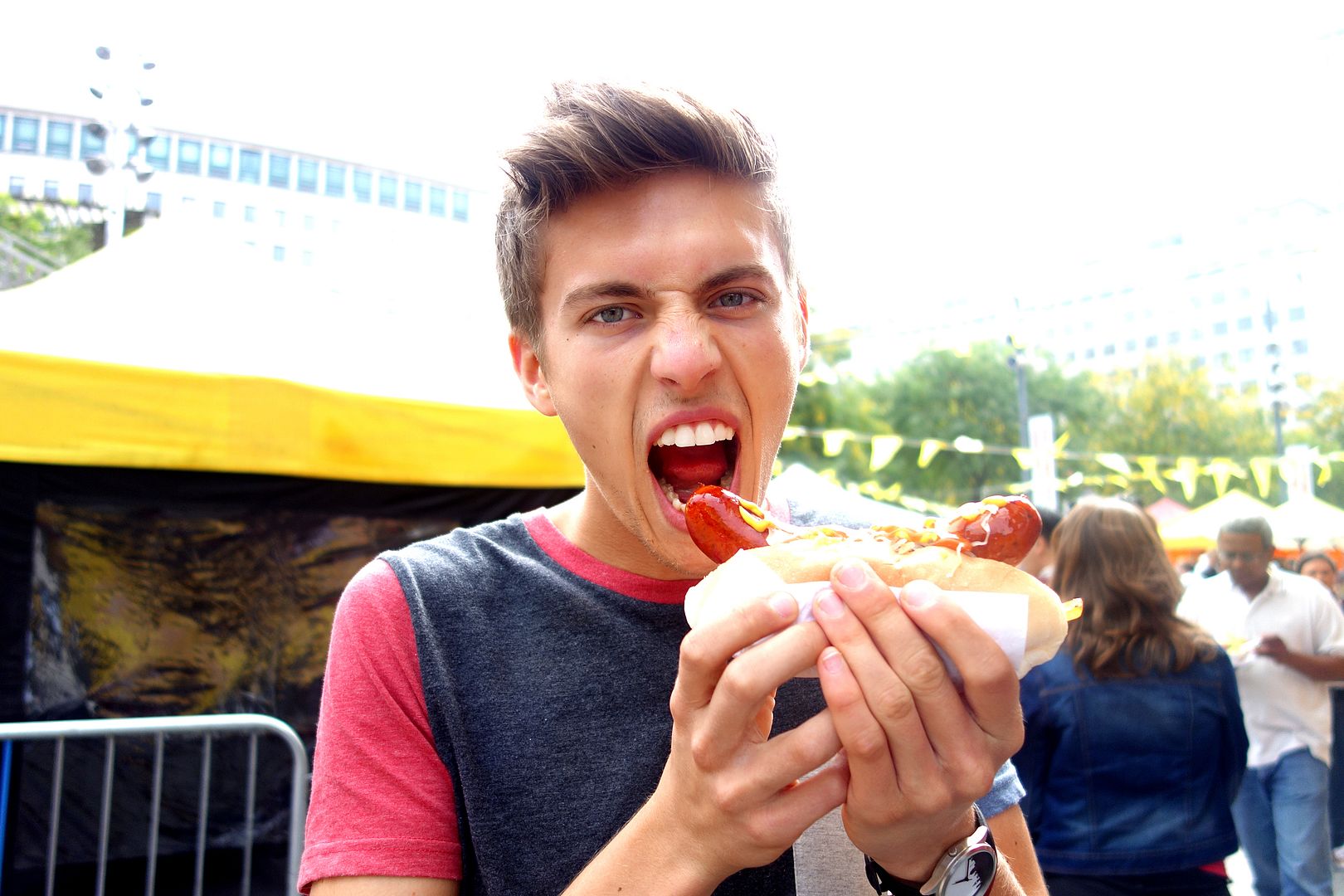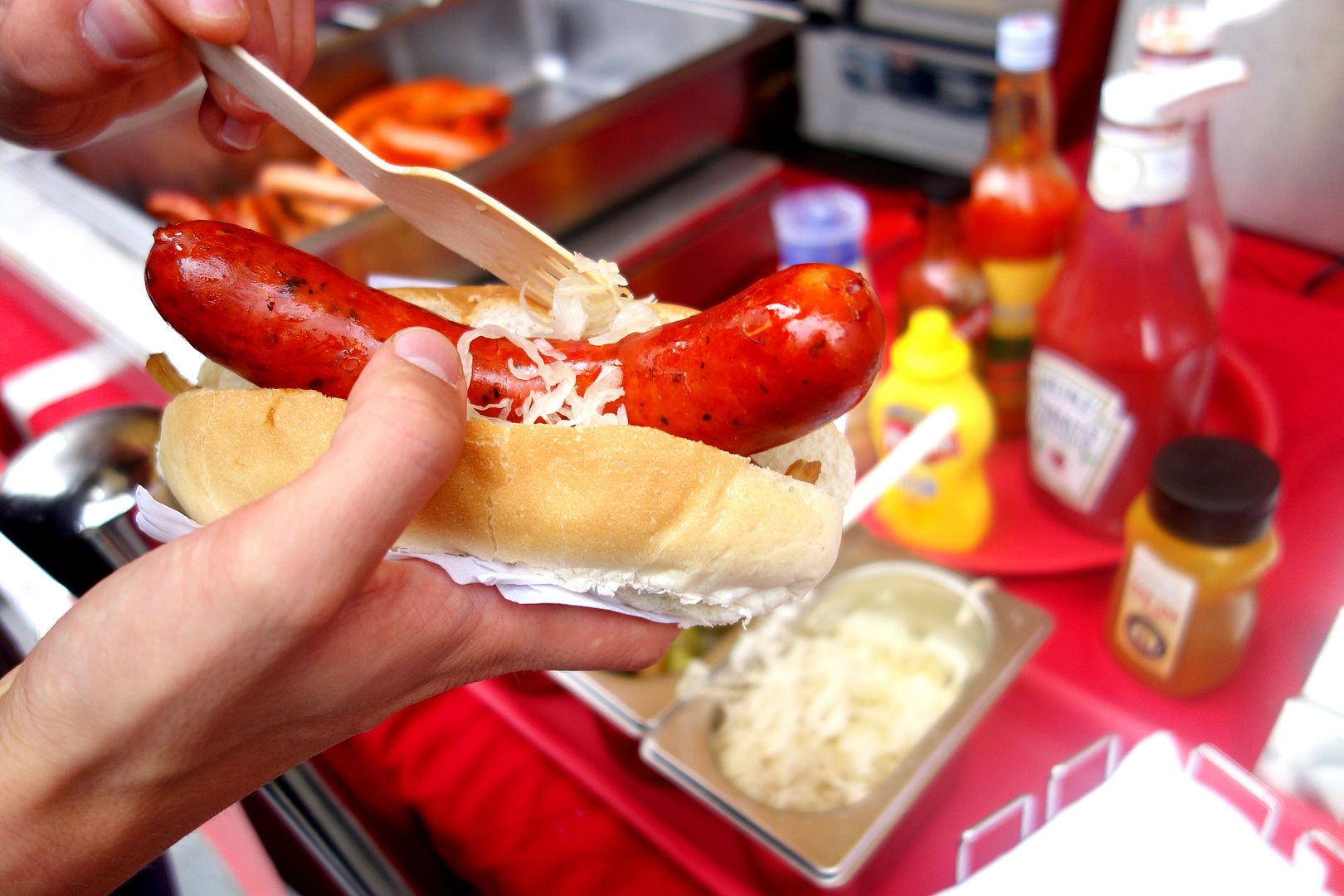 Inspired by the favourite on-the-go meal lining the streets of New York,
Big Apple Hot Dogs
was next on our list. Using free range 94-98% GF sausage meat from their local butchers, it's undoubtedly much better quality than the ones a couple of dollars would fetch you from over the pond.
Opting for The Big Pole (I'm also a sucker for amusing innuendos), we didn't wait long before 8 inches of the pork and beef dog was handed over ready to be slathered in a frenzy of ketchup, mustard, sauerkraut and onions. Whilst the meat itself was seasoned well, the white roll that encased it let it down; a brioche or glazed roll may have been a more appropriate choice! That aside, £6 is worth it for the quality of the meat and variety of free toppings alone.
Whilst
KERB Food
have hung up their aprons for the year at their usual trading posts in Embankment, you can still find them at the Gherkin, Spitalfields, UCLU and King's Cross during various times of the week/month.
With our stomachs full and content, we headed across to The North Bank for The Thames SENSEsation exhibit for a historical multi-sensory experience through the eras - to see a visual recap of it, I uploaded a
Weekends in London video
of the trip on my YouTube Channel! We came across a spread of medieval board games hosted at Victoria Embankment Gardens and fled over with vows to claim the crown with the giant chess. 30 minutes of heated competitive strategies later, a winner was reluctantly announced...
Spoiler: I lost (and I'm still convinced that Jordan was making up the rules as he went on, pfftt ;))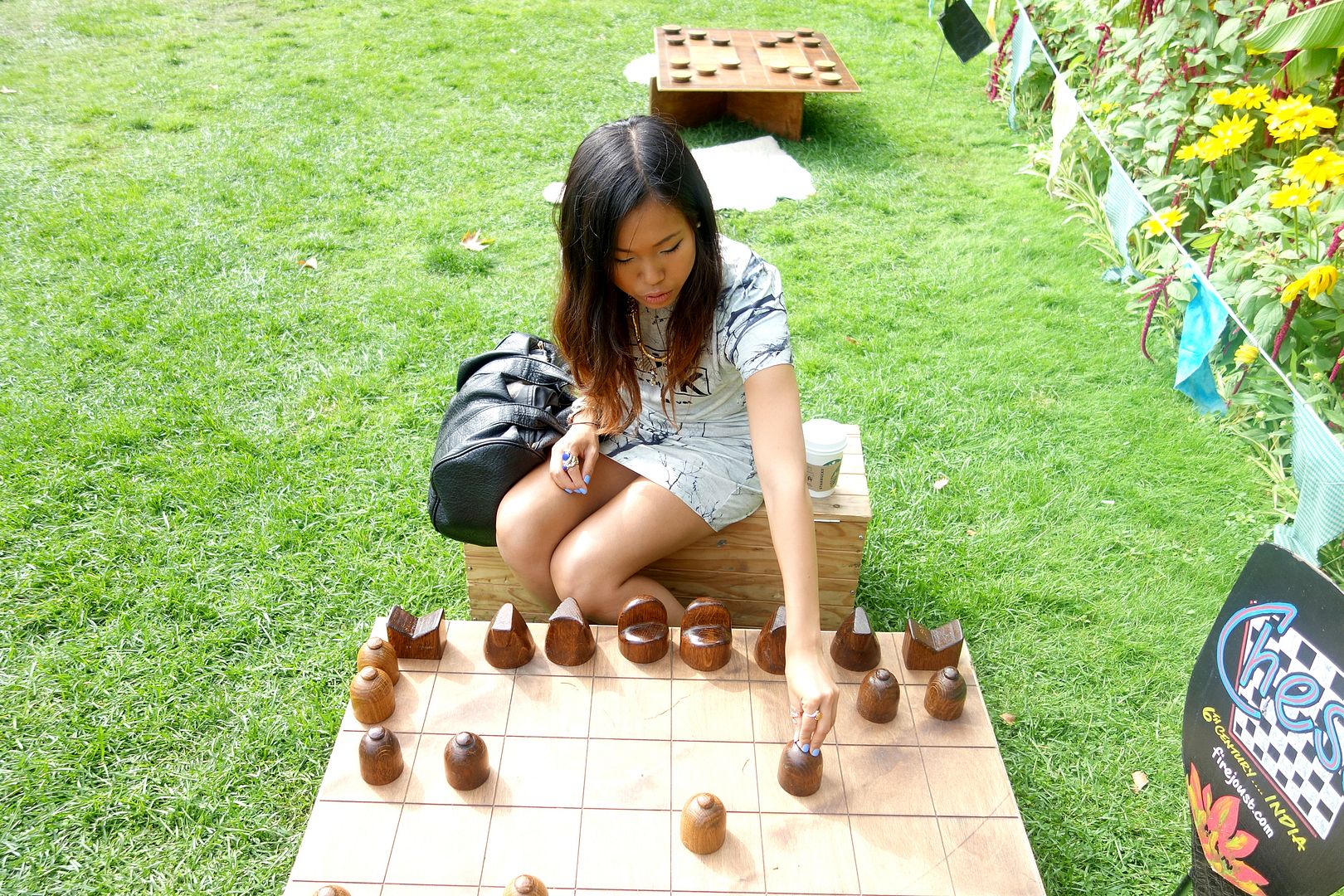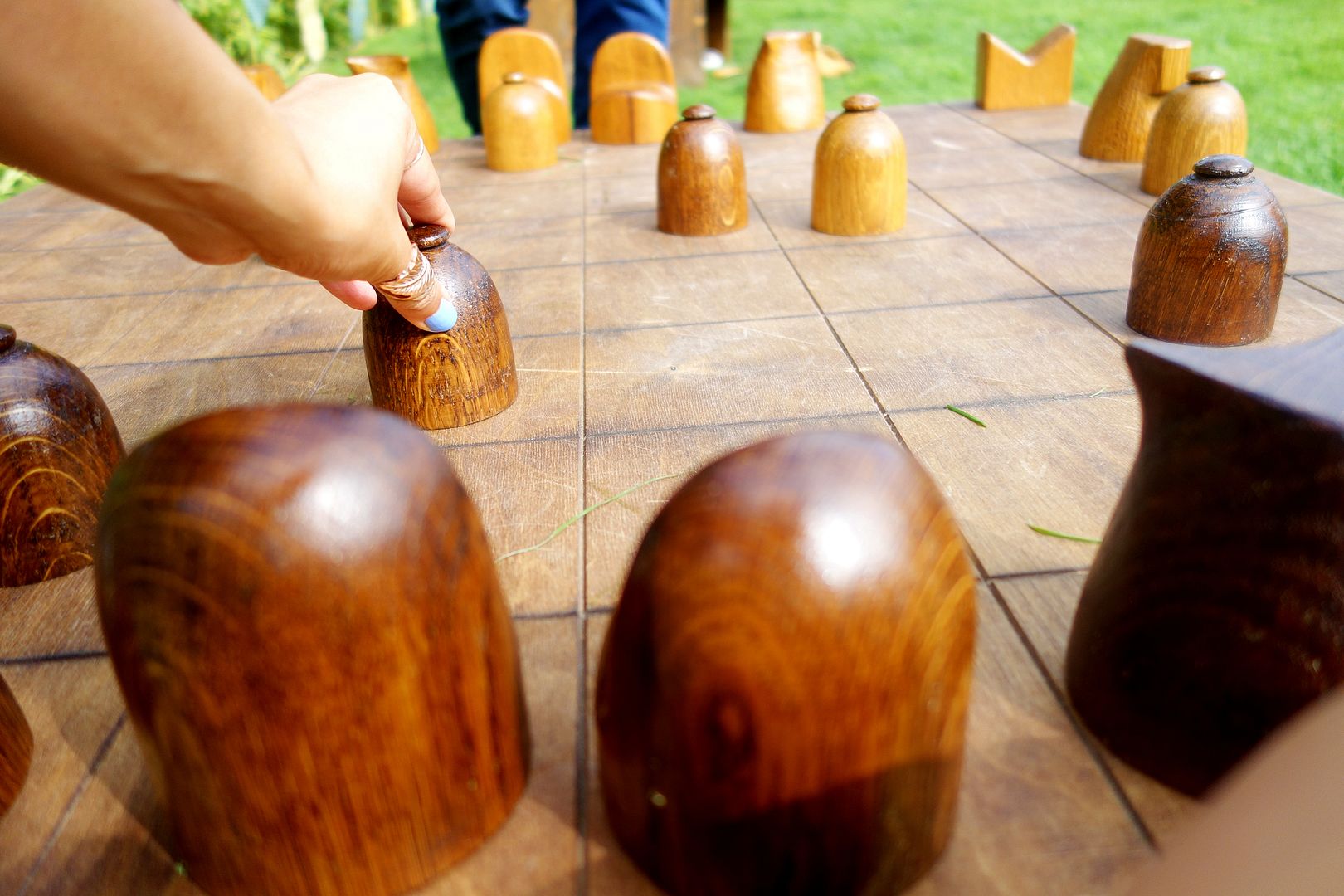 Whilst the exhibit has since ended, it's started an itch to reach for board games and puzzles to spend an afternoon or quiet evening instead of endlessly scrolling through Instagram and Twitter. With Christmas around the corner (ONE MONTH AND EIGHTEEN DAYS), I'll be piling up a collection of some well-loved classics to challenge unsuspecting friends and family members over umpteen glasses of mulled wine... I can't wait.
Have you been to KERB Food before? What's your favourite board game?