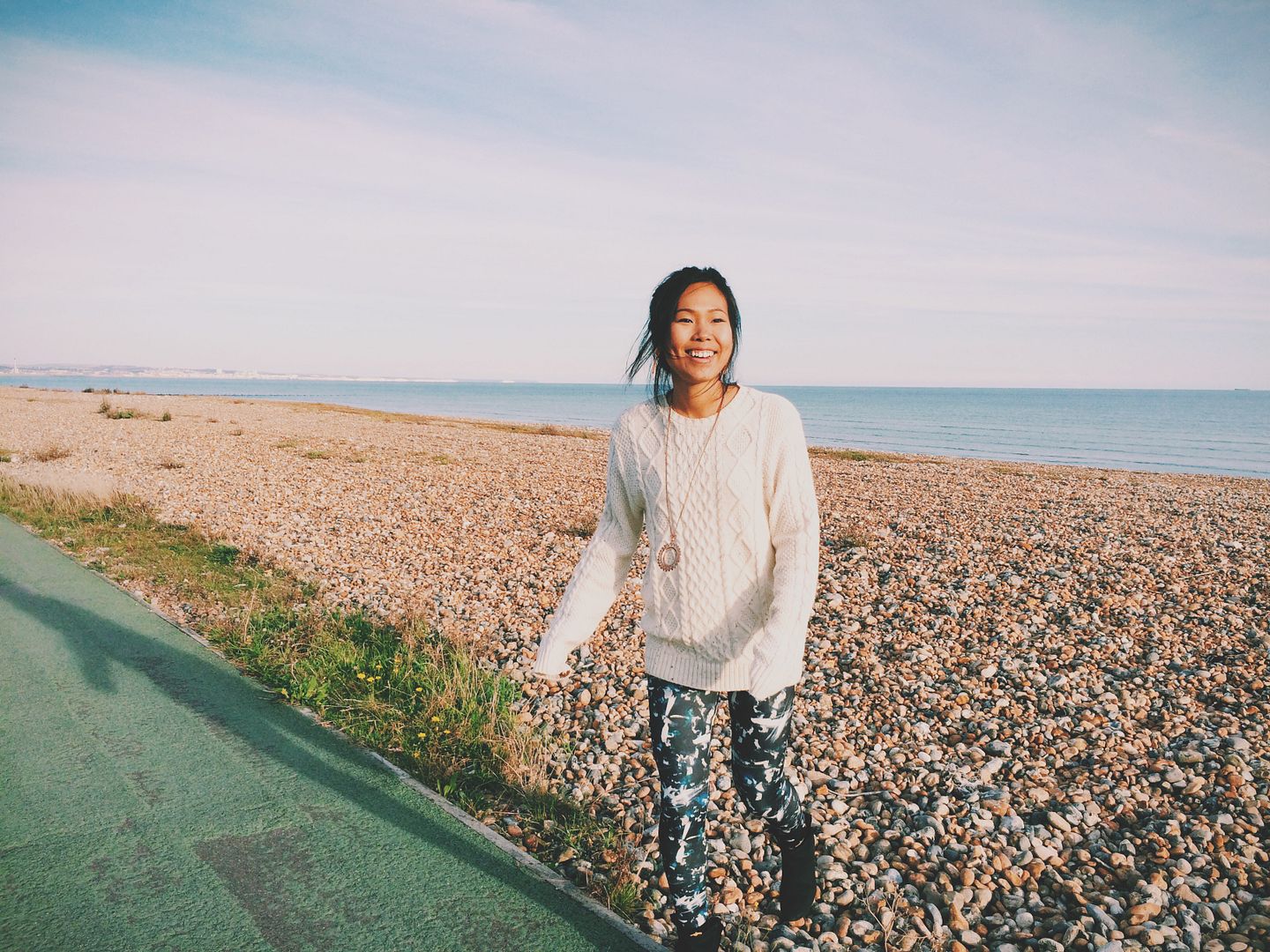 HAPPY FRI-YAY.
In celebration of the approaching weekend, I thought I'd post a photo diary to summarise last week's adventures. After a week of early risings, 5 mile walks and long commutes, the only plans that I had penciled in my diary was to catch some ZZZs, chomp on carbs, coastal walks and a cinema trip to see Gone Girl.
Jordan and I wanted a very chilled out couple of days and instead of rushing around with a packed itinerary, we wanted to take it slow and enjoy each other's company instead... I also wanted a reason to stay in my pyjamas and to make dens out of the duvets and blankets so there's that too.
saturday: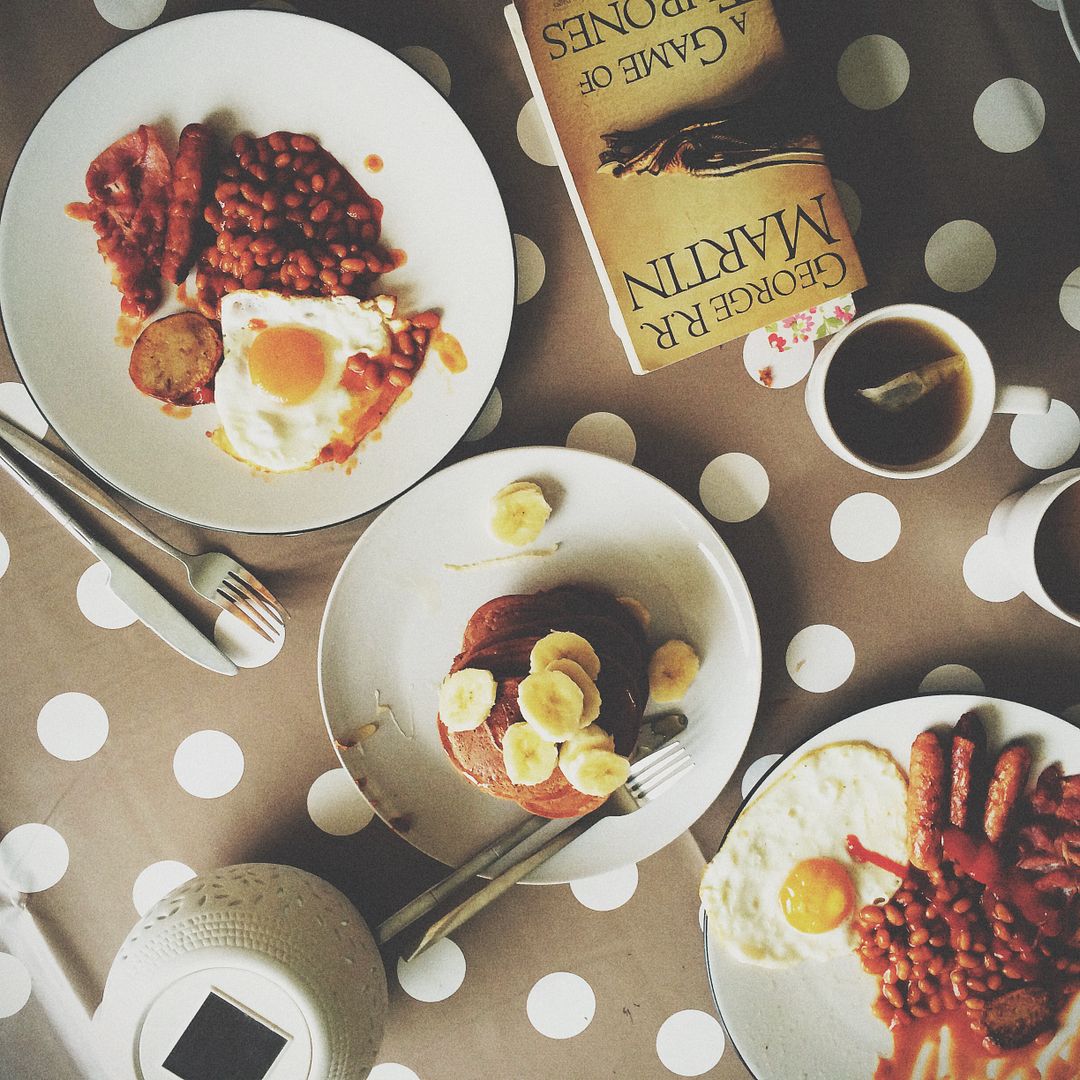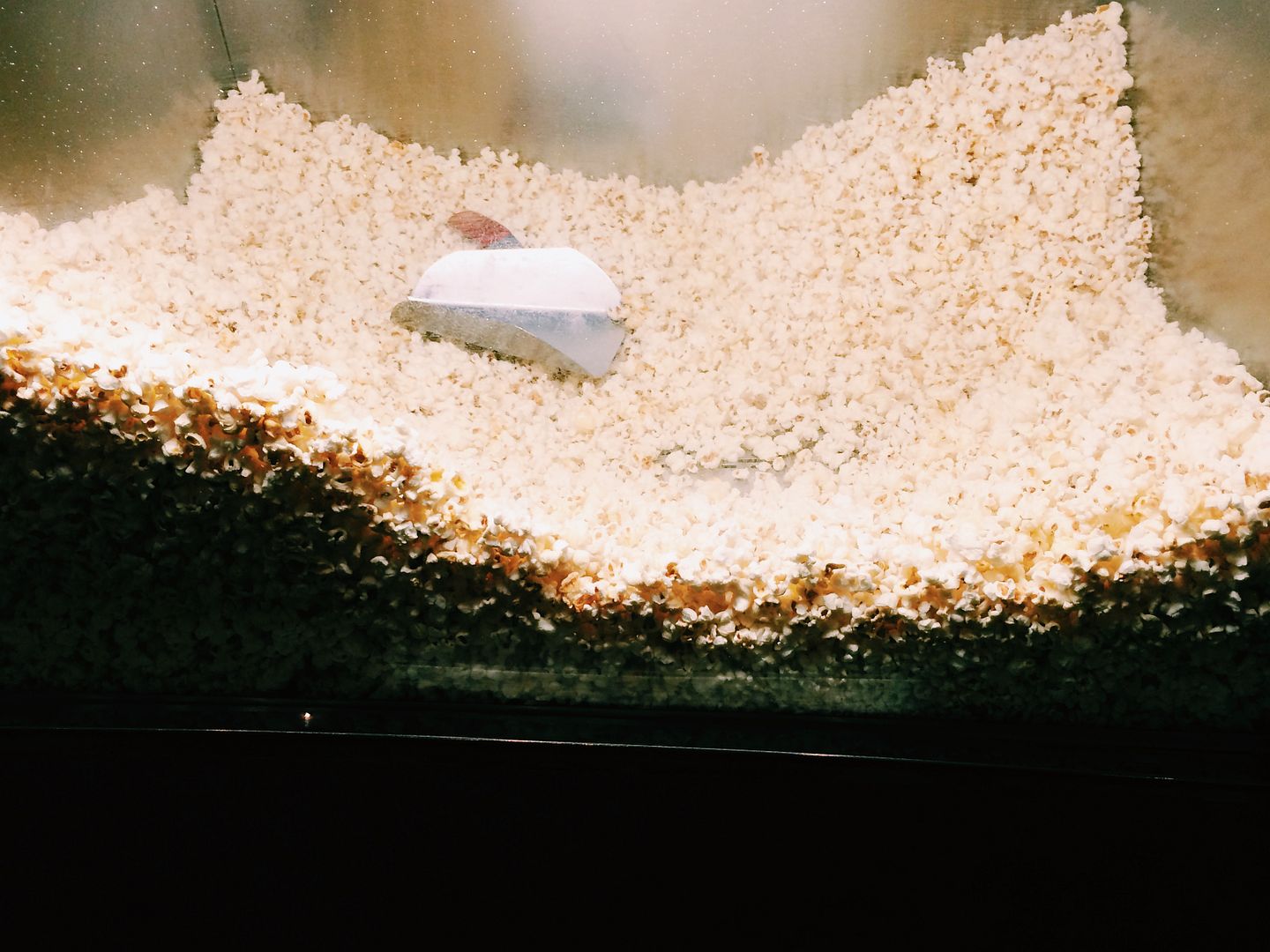 - A stack of protein pancakes AND a fry-up each. If that's wrong then I never want to be right - my tummy was grrrumblin' after my work out and it was doing a magnificent hunger dance so I fed it.
- October: IT'S TIME FOR MY PUMPKIN SOCKS! I keep padding around the house prodding at people to look at my warm Hallowe'en-themed tootsies. The novelty has been put on a temporary hold as it's spinning around in the washing machine right now.
- Date night begins with a plate full of carbs starting with a king prawn with monkfish linguine! Jordan's carbonara was better though and half the price too (pah!) so I may have stolen a strand... or three.
- Movie time! I really enjoyed Gone Girl and thought the performances from Ben Affleck and Rosamund Pike were fantastic. I rarely watch films before reading the book first but I loved being on the edge of my seat during the twists and turns not knowing what was going to happen next! The book has since been downloaded and the writing is brilllliant.
sunday: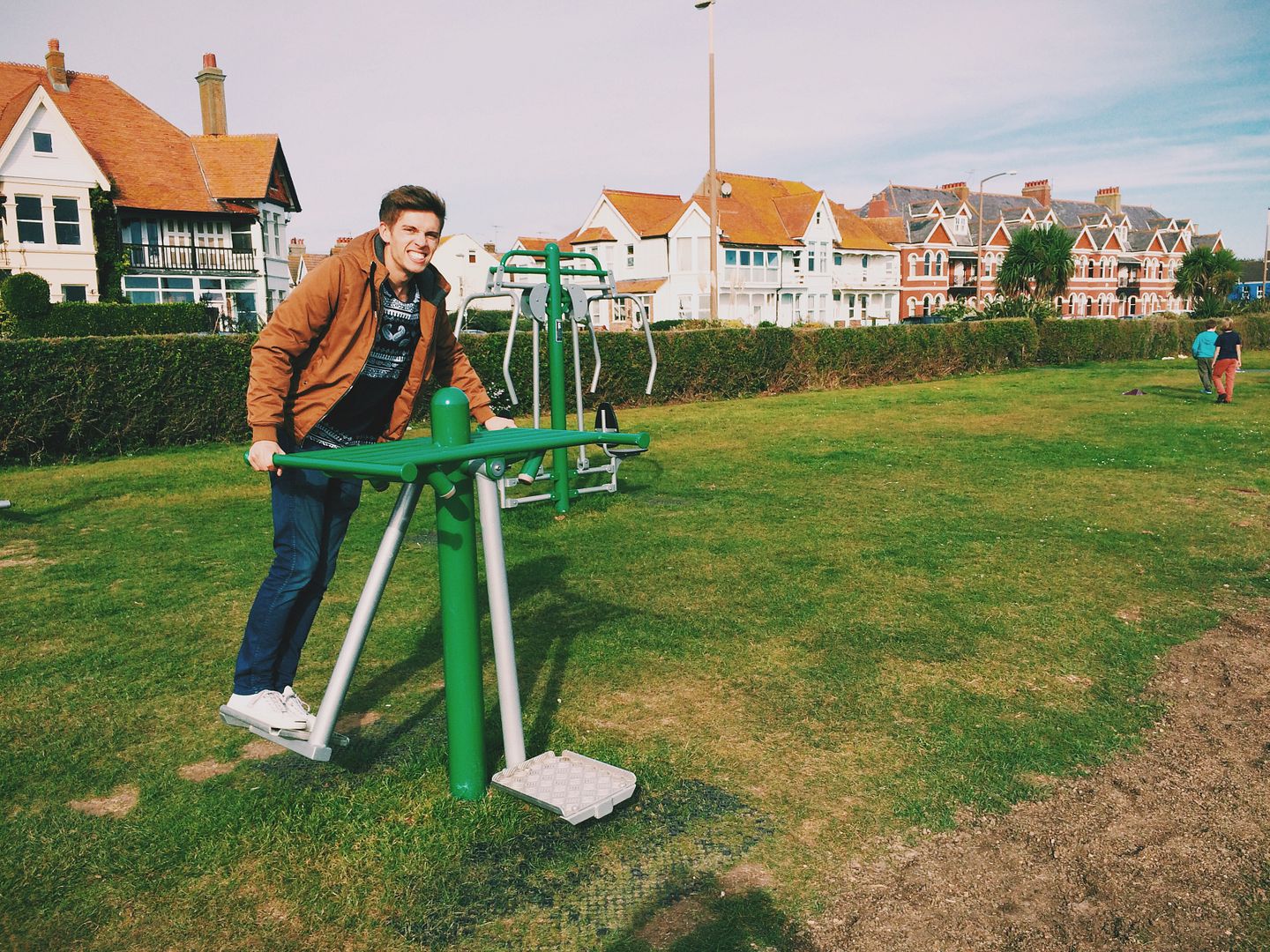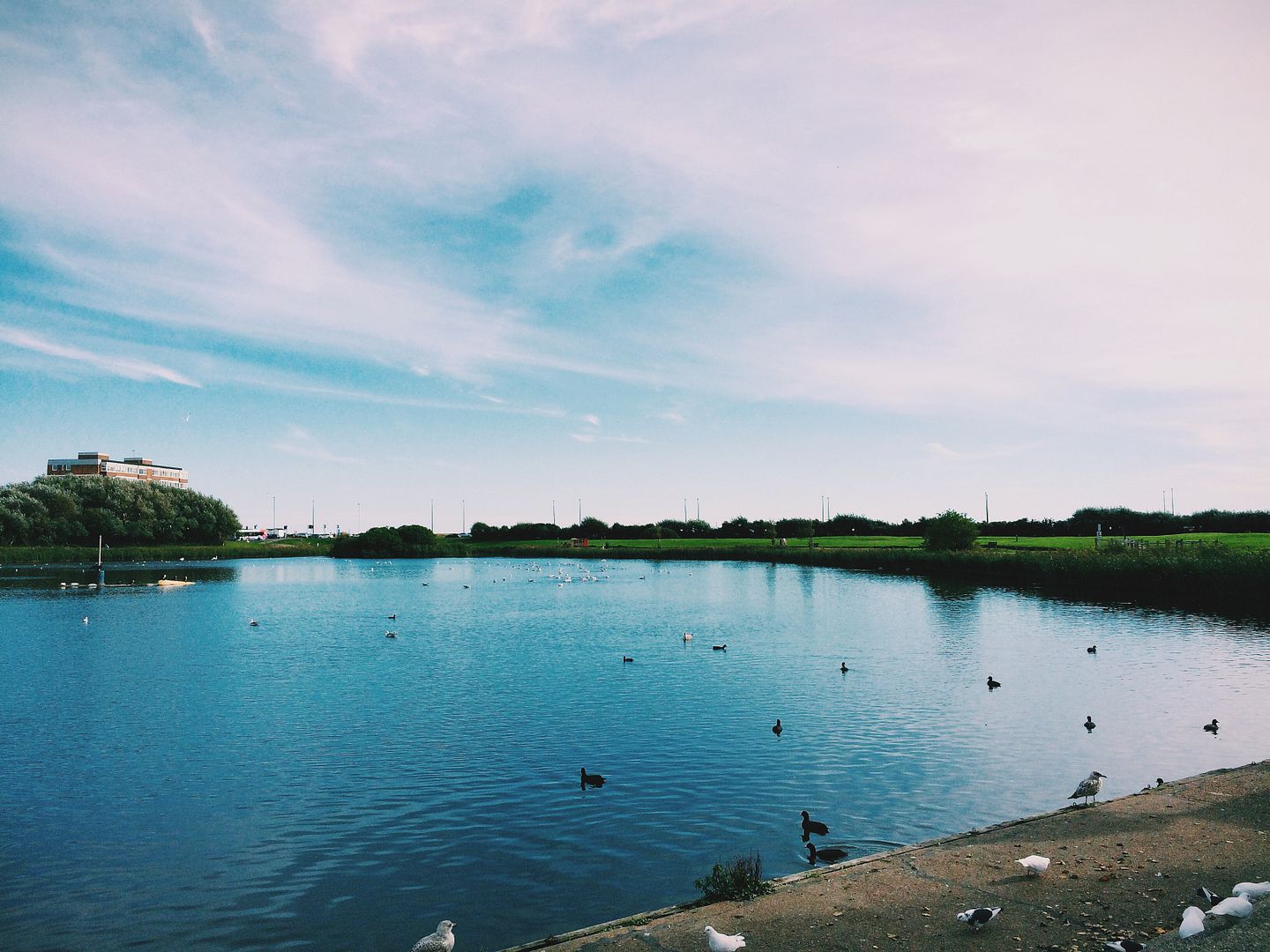 - Another day, another stack. This time, it's cacao buckwheat pancakes with mango cubes on the side.
- We went on a 10 mile walk passing boating lakes, long stretches of lands and cobbled paths with willow tree arches before stopping off at a vintage tea room with tea cakes and popcorn tea (cappuccino for the gentleman). We bumped into our friend Pete so had an overdue catch up of life since secondary school - a lot of smiling and laughter happened.
For a moving image and more detailed version of the above events, I present to you my weekend vlog video filled with even more food, a snoozing dog and long rambles from yours truly all wrapped up with a joyful jingle. Have a cuppa tea ready!
Have a lovely weekend! :)