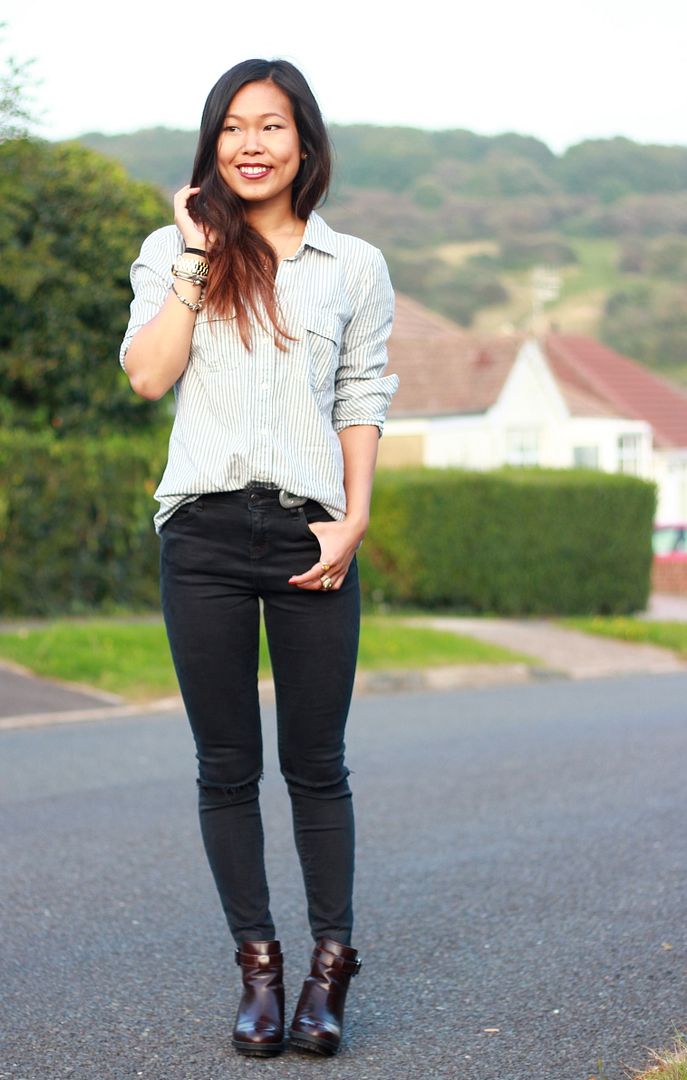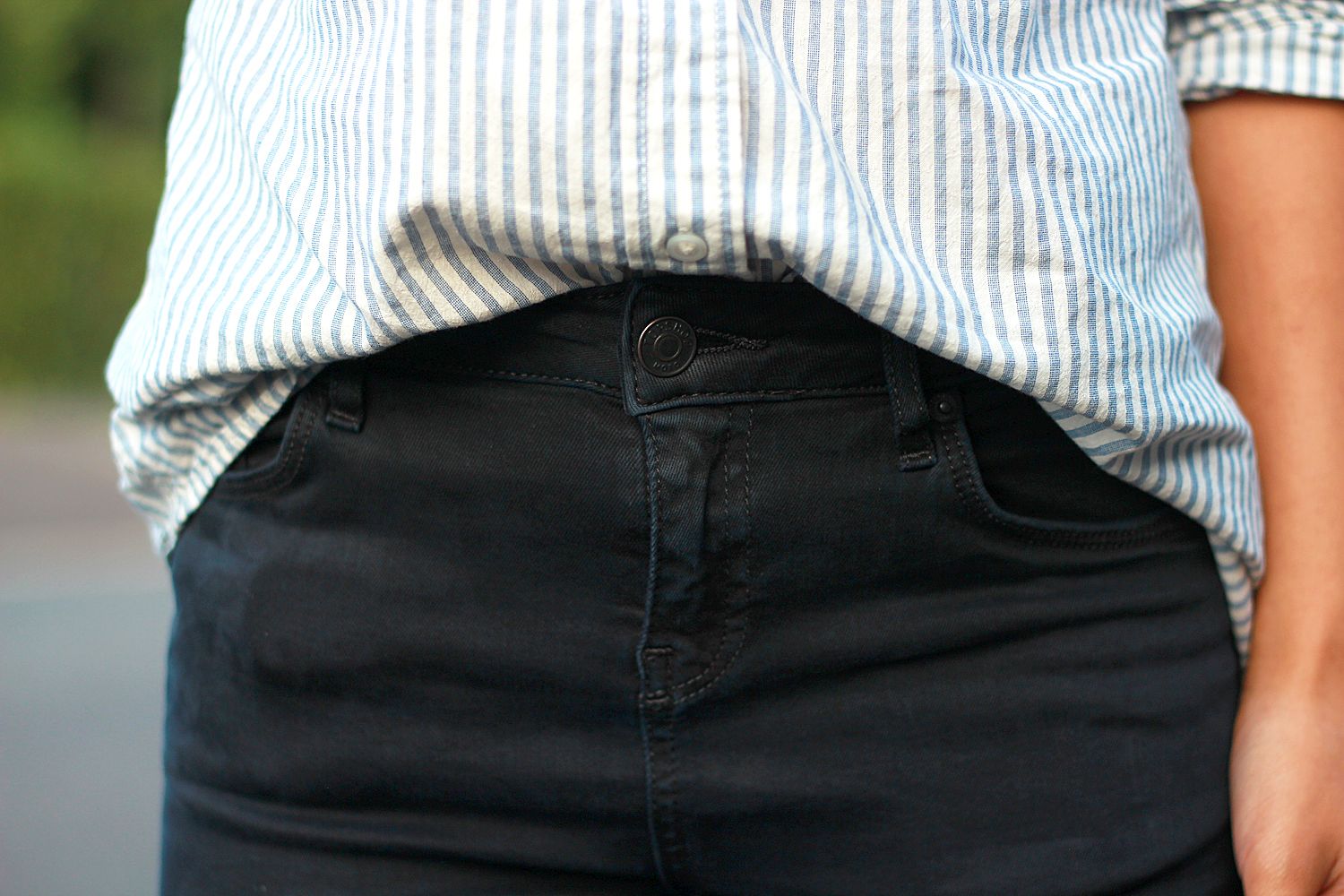 My mother once stopped a lady in a shop to tell her that she had picked up a faulty pair of jeans.
"I don't know if you noticed but they're ripped at the knees, do you want me to help you find another pair?"
I think the lady thought that she was being sarcastic and scathingly replied with a cool
'they're meant to be like that
' and sauntered off with the torn-on-purpose denim in her hands. My mother was left puzzled and muttered her confusion at people paying £££ for some grazed knees.
Give me £40, a pair of scissors and I'll do it for you.
You can imagine her reaction when I turned up with a Topshop bag swinging from my elbow with one leg of the Jamie jeans peeking out from the top. She held her breath, shot me one of
those
looks and hurried downstairs to make dinner. Meanwhile, my sisters and I flopped onto the sofa and excitedly rummaged through the day's purchases that ended with a swish, turn and sashay across the make believe runway in the bedroom.
Ripped jeans, I'm now a convert. My usual smart blouses have now been tainted with a rugged appeal and I love it. If there's an essential item that you should purchase for autumn/winter this year, it's this. I'm hailing it as a wardrobe essential and I reach for it on the days when archetypal stereotypes are thrown into a mixing pot of preppy and grunge. Think... Blair Waldorf and Jenny Humphrey (during that raccoon phase in season 2+3).
Speaking of which, for those who haven't heard me virtually bellow from my
YouTube
/
Instagram
/
Twitter
and
Facebook
accounts, I'm going to San Antonio and New York next week and I couldn't be more excited. Whilst there's a sprinkling of cultural monuments and museums on my list, 80% of it are various restaurants and food trucks that I've marked down to visit. If you've been to Texas or the Big Apple and have some 'must do/see/eat' recommendations, please do let me know! I recently made a Q&A video too so if you have any questions you've ever wanted to ask me, pop it in the comments box of the embedded video below! :)
See y'all later << I'm trying, I'm trying.
-----------------------------------
|| Shirt - Gap - Ripped jeans - Topshop - Burgundy Cut Out boots - Zara - Lipstick - Revlon Black Cherry ||