Hello, you lovely lot!
I'm back from the most amazing trip away; Jordan and I spent 6 days in San Antonio, Texas and a further 5 days in New York. It was my first time visiting the States so needless to say that I was
very, very
excited. For the first few days, I was either running around squealing at everything '
TARGET! YELLOW CABS! TRADER JOE'S! CAWFEE! ACCENTS! OH, THE FOOD! BREATHTAKINGLY TALL SKYSCRAPERS!
' or walking around silently (much to the pleasure of those around me) with an open mouth and widened eyes trying to drink in the sights and sounds around me.
As Texas and New York are completely different with their local culture, surroundings, food, energy and weather (hello 36C Texan heat in October and brief biting winds in NYC), I thought I'd share a series of photo diaries of my shutterbug moments during our travels. For those into videos, I daily vlogged my trip on my
channel
- you can find day one
here
!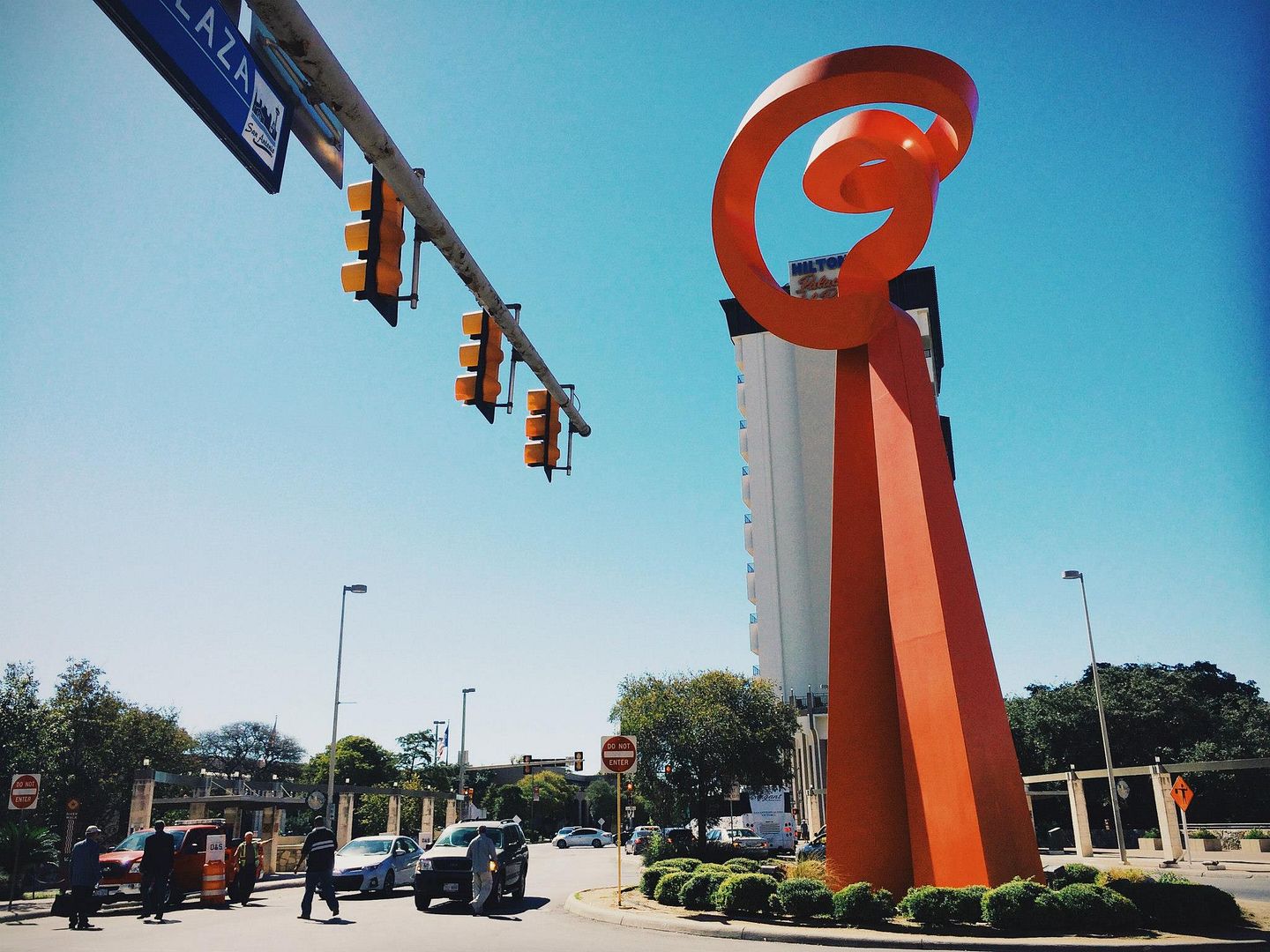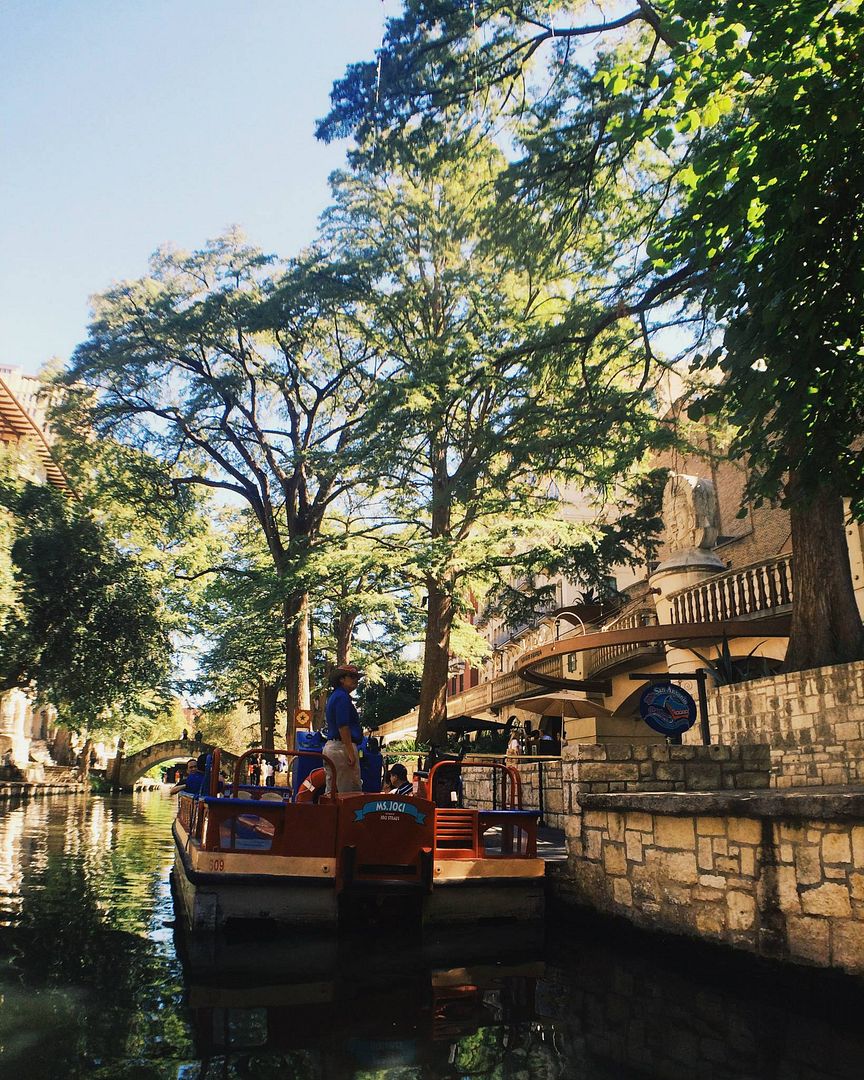 First up, San Antonio:
We had the chance to catch up with family, attend his cousin Johanna's wedding (many happy tears were shed, it was a beautiful celebration of love), stroll along the incredible River Walk and I consumed everything flavoured with pumpkin spice. I half suspect that I've returned as a pumpkin but at least it'll be fitting for Hallowe'en, ey?
I've never known kinder people than the Texans that I met during my stay there. It was so lovely to be reunited with Jordan's auntie, uncle and cousins again and to spend some quality time together exploring their local stomping ground. They all became part-time tour guides and chefs with their constant stream of historical facts and knowledge of the city; Jordan and I couldn't be more grateful to them for spending their precious hours on us to ensure that we both had a great time, especially with the wedding happening 4 days after our arrival! I already miss seeing their smiling faces each morning.
As Londoners are renowned for their quick mutters, fast scowls and slumped shoulders, what truly surprised me was the generosity extended from the complete strangers that we encountered. Everybody from the airport security, waiters to passersby welcomed us with open arms and shared their warm smiles with us as soon as we approached. They took a genuine interest in our trip and bent over backwards to help us with whatever we needed - a grin and a string of happy words goes a very long way indeed! Being on the receiving end of a cheerful greeting and a 'how are y'all doing' made all the difference - all it takes is a few seconds and you could very well have improved that person's day if only by a little amount! :)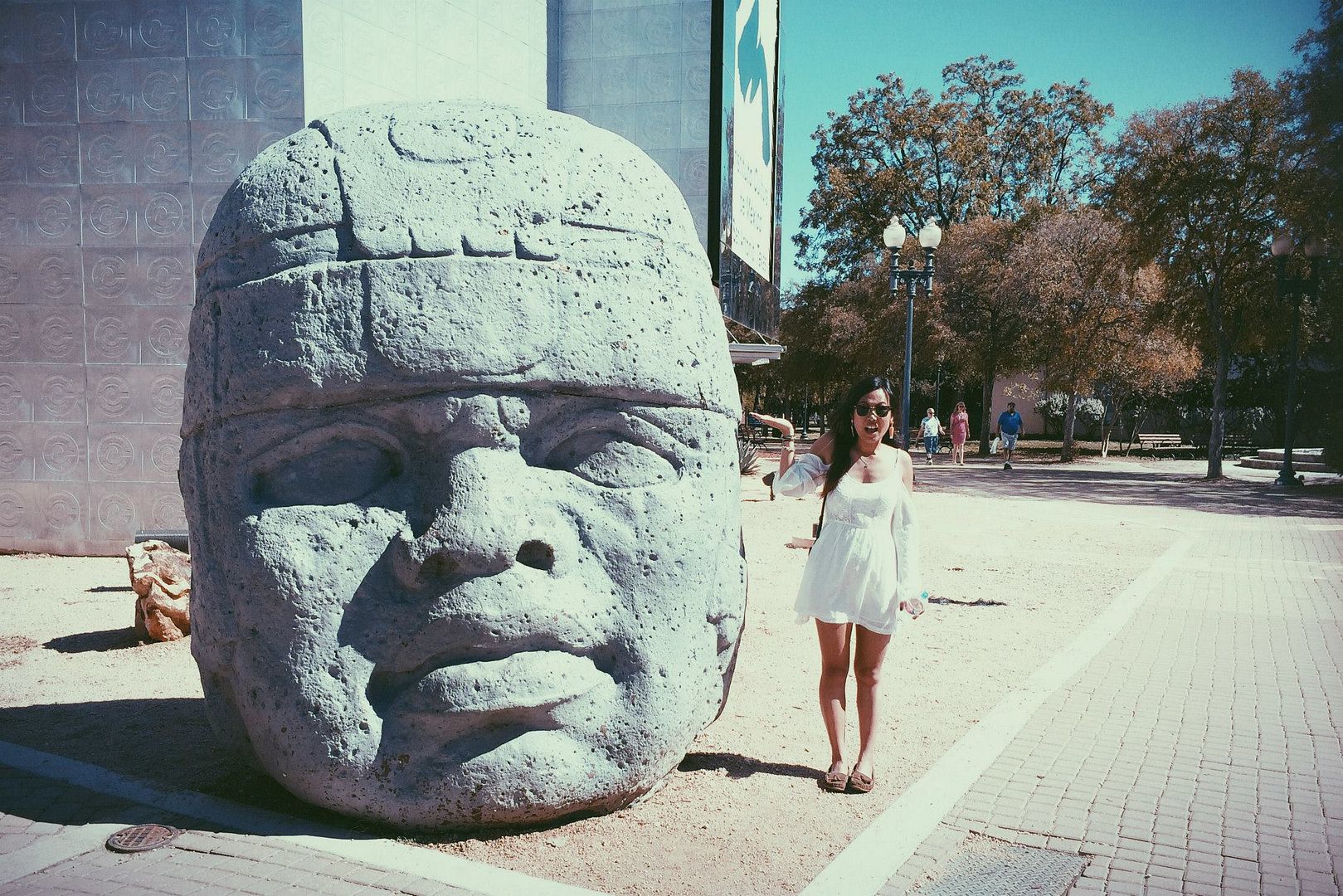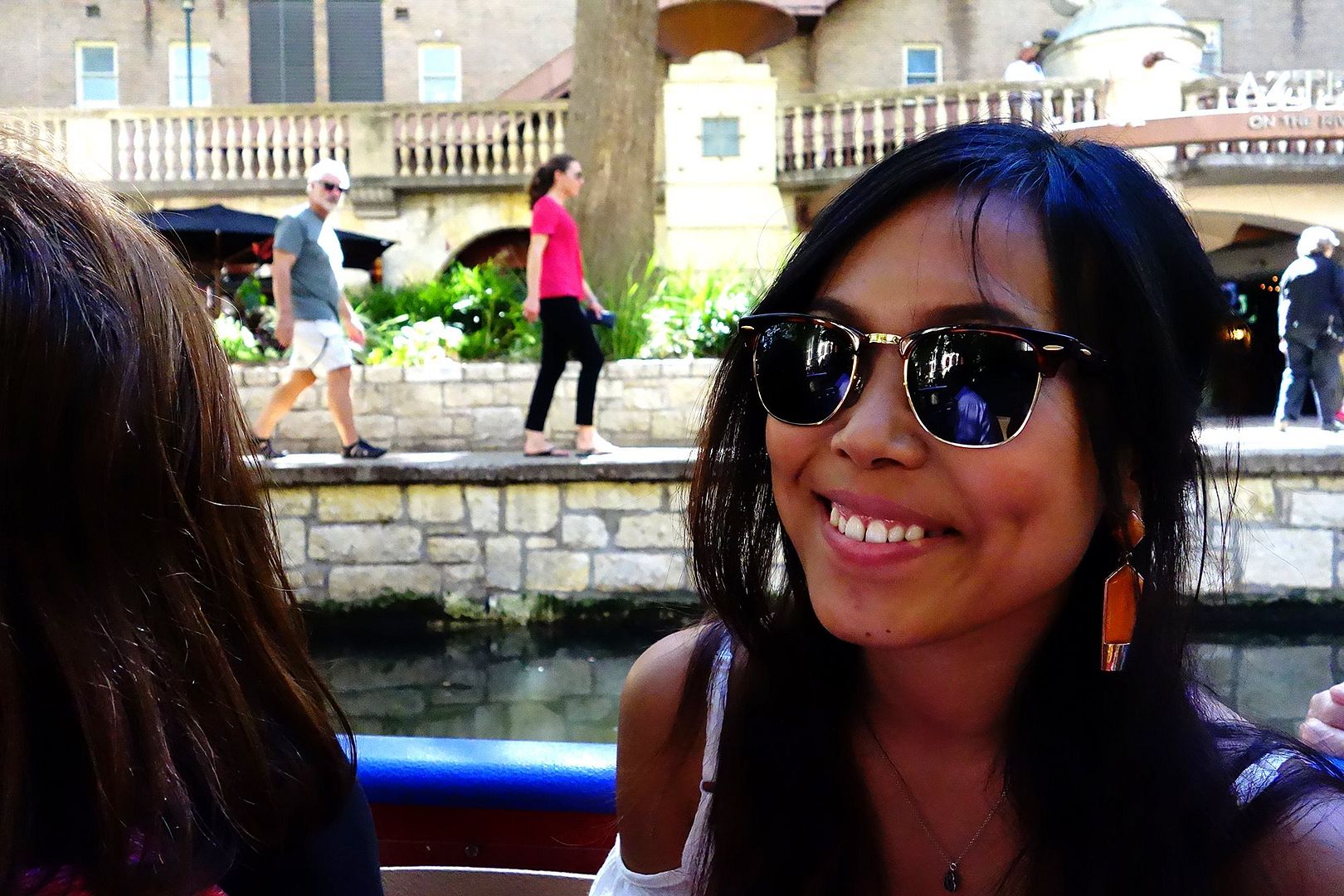 The heat engulfed us with its unexpected warmth; to shield our eyes from the sun rays that glared down at us, we donned our best sunglasses and continued on our merry way. Spot the ones that I've been favouring?
The lovely people from
Smart Buy Glasses
popped over an email to see if I'd like to try out a pair of their designer sunnies and with a holiday around the corner, it couldn't have arrived at a better time and I couldn't be happier with them. The delivery was fast and the package was enveloped in layers of protective cardboard sheets and bubble wrap. Along with the case and lens cloth, the company also added in their own branded lens cleaning solution and a mini screwdriver keyring for any pesky loose screws inevitable after constant long-term use! I opted for the
Ray-Ban Clubmaster
sunglasses in mock tortoise for its classic and versatile design; the green lens helped to neutralise the bright tones and I seemed to gaze out at scenes carved straight from an Instagram filter, I'm still sneaking in a few uses out of them before the sky retires to a wash of winter's grey. For those interested, you can check out the full range
here
.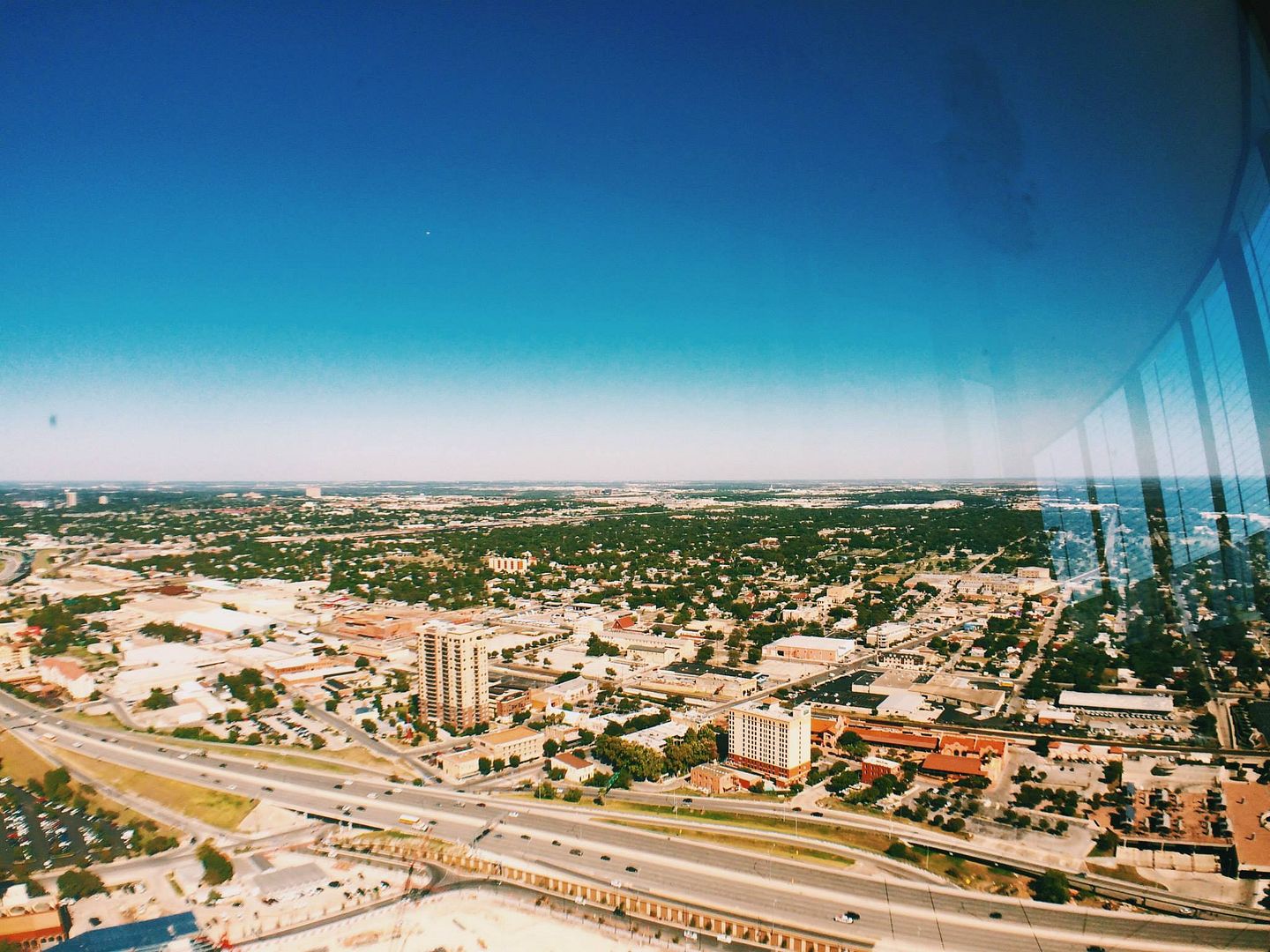 There's been a serious case of Shu and Jordan VS. food during our meals there; generous portion sizes for a fraction of the price that it'd fetch back home! We often rubbed our bulging bellies as we attempted to walk it off with a meander along the river front before we dived into another banquet as soon as we stepped back into the house! I quite fancy another Kobe bourbon burger with a portion of sweet potato fries on the side, I may look overwhelmed in the picture above but pssst... Shu won.
-triumphant fist pump-
Another photo diary of Texas will be comin' up again very soon (hello Target and pumpkin overload) followed swiftly by our adventures in New York. They're both truly incredible states, I'm already conjuring up plans to return again next year.
I've compiled a playlist of my trip in the States if you fancy something to go alongside your cuppa tea! :)