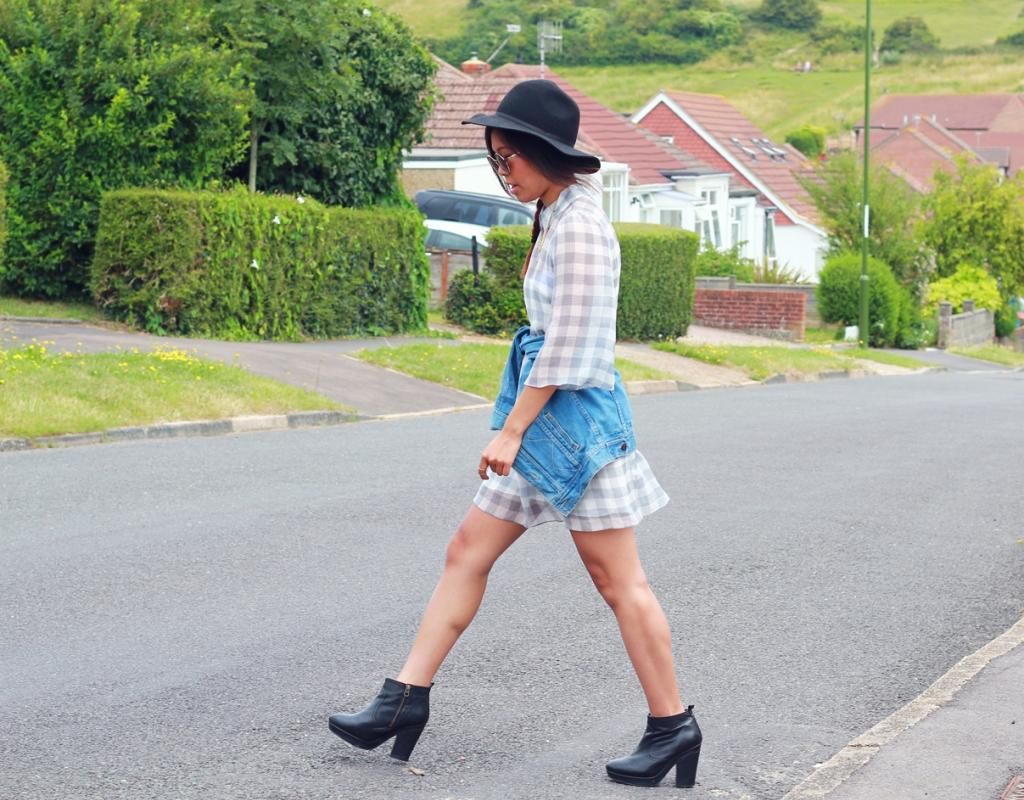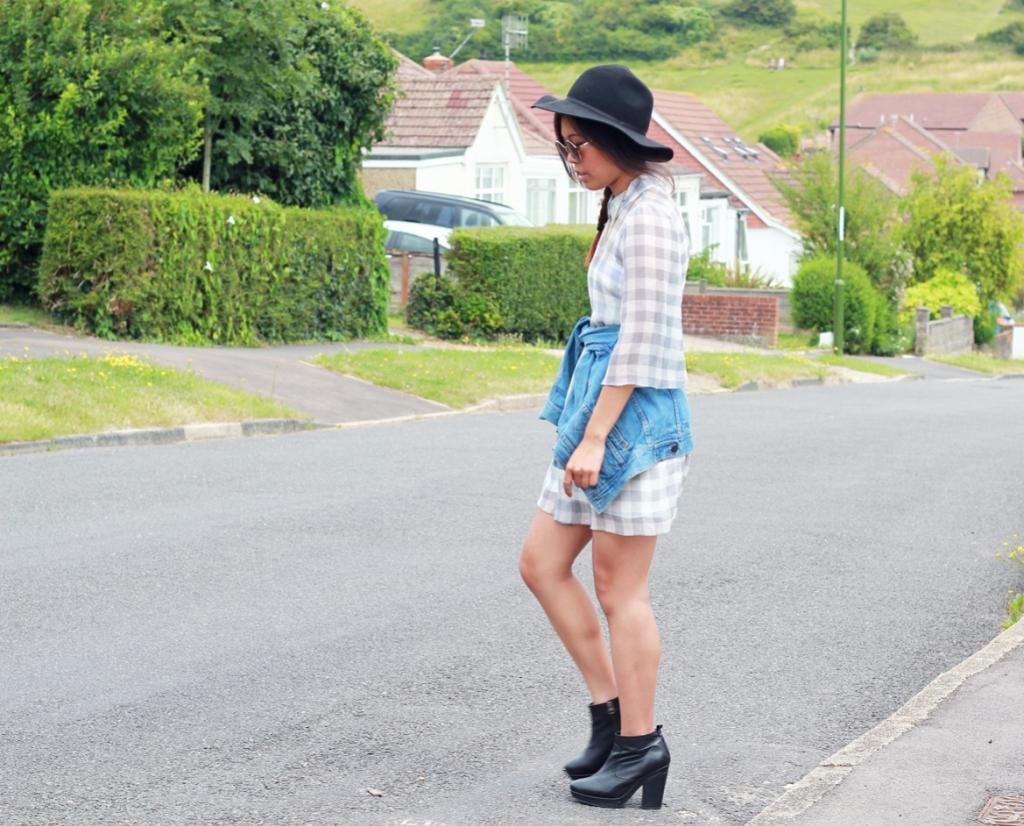 This outfit was an accidental creation after a Buffy marathon and a bout of 90s nostalgia. The era had a way of making opposites attract. It was a break from the norm - nothing made much sense and because of that, it was brilliant.
From fur crops and patent skirts, patterned chokers with duster coats to a denim jacket tied around the waist, it was the decade where grunge truly thrived so I decided to pay homage to it with a personal twist.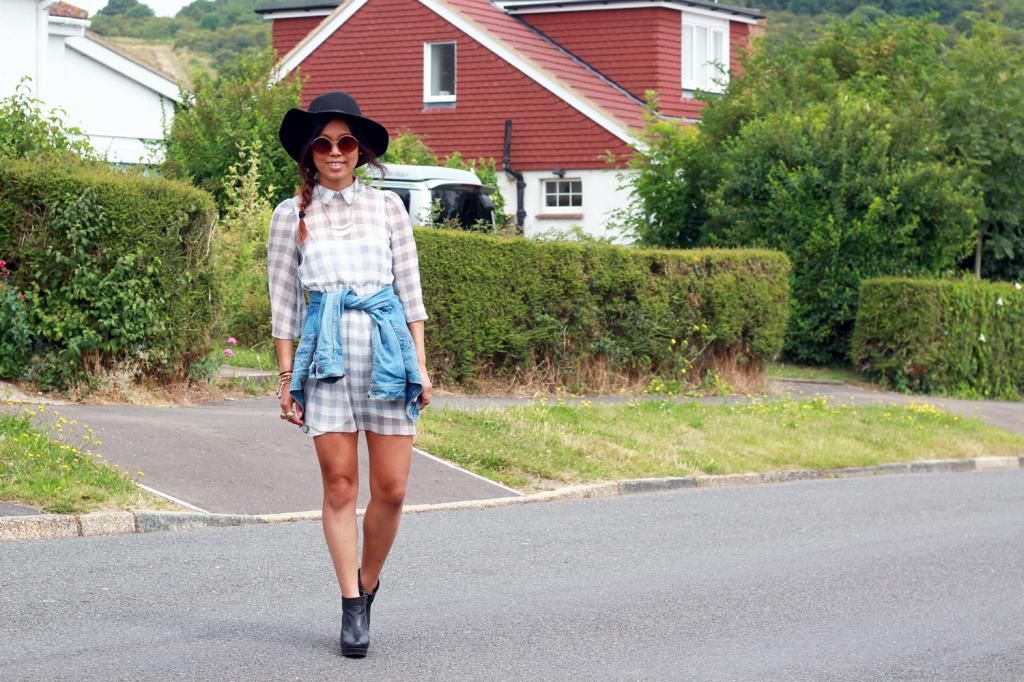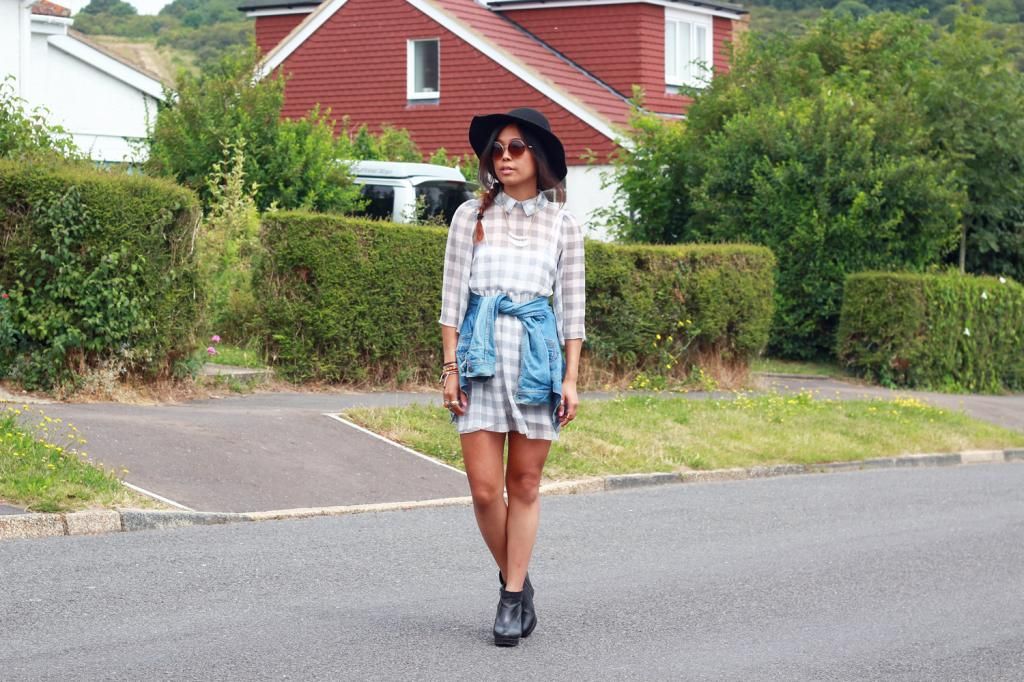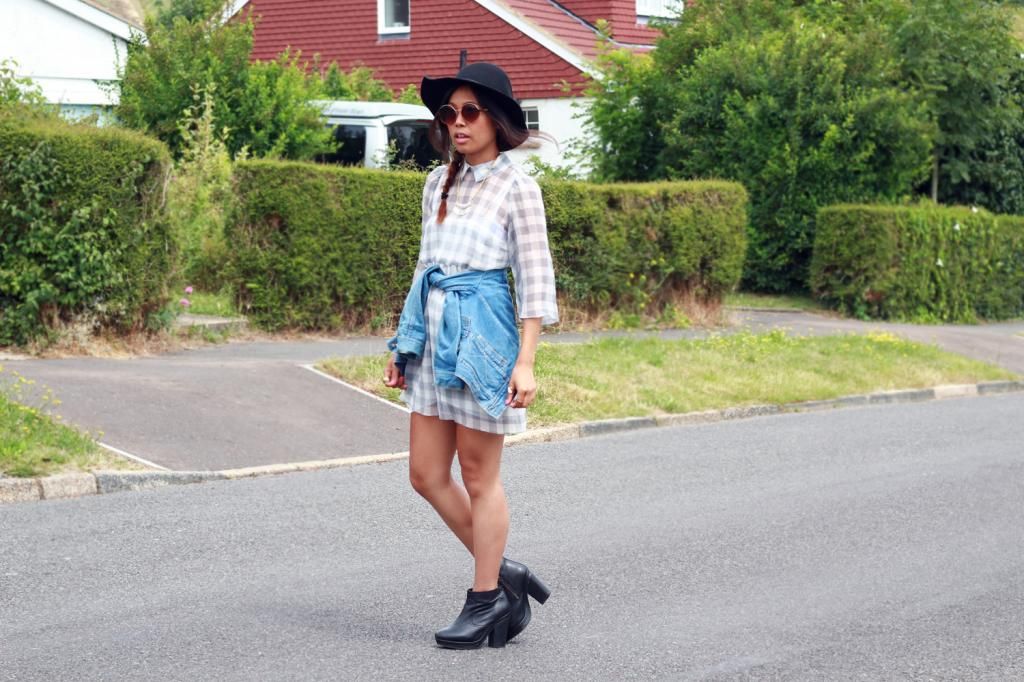 [smock dress - topshop, denim jacket - eBay, leather boots - topshop, fedora hat - asos, sunglasses - urban outfitters]
My sister spotted this smock dress reduced from £45 to £10 in the Topshop sale last season. After exclaiming that it was very 'Alexa-esque', she gazed at it a final time before returning it to the clothing rail only for me to swiftly pull it towards my loving arms a second later.
The sheer chiffon skims delicately over the body showing a hint of the cream slip nestled underneath. The flared sleeves adds an ethereal quality and there's a gentle nod to a subtly cinched waist whilst hiding a multitude of sins. Throw in a roughly tied vintage denim jacket for an instant boost of modern grunge - a transitional outfit that will take you straight from summer to the awakening stirs of autumn.
To darken up the lightly coloured palette, I slung on my leather ankle boots and a felt fedora to add a sharper silhouette to the casual outfit. The boots does wonders by creating an illusion of longer legs, adds height without compromising comfort and is perfectly suited for a trip down a path of crisp golden leaves in a few weeks' time.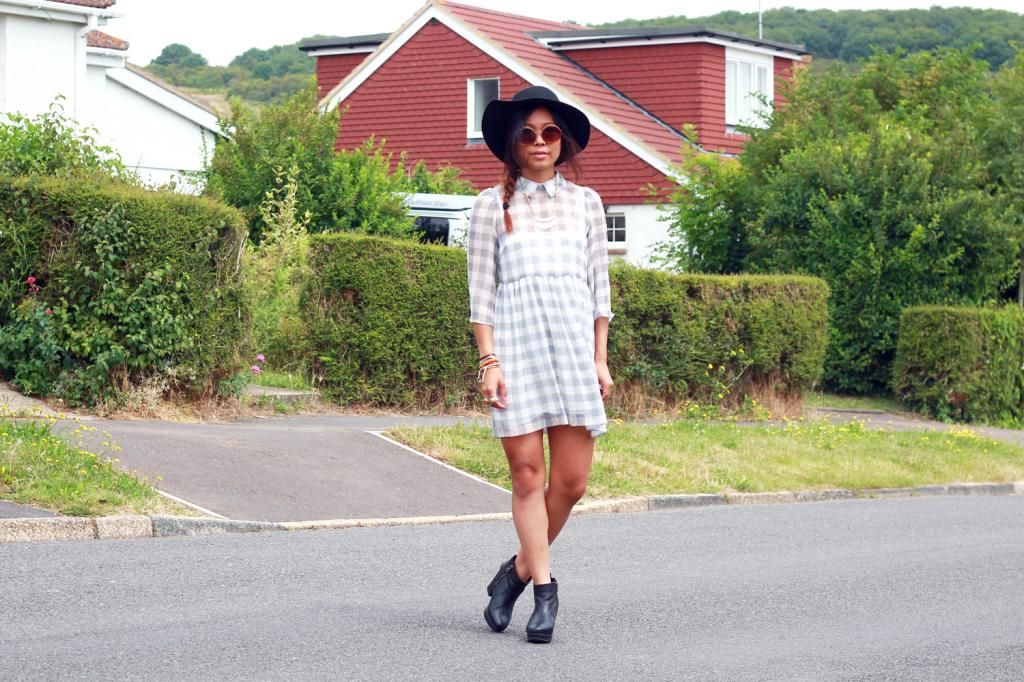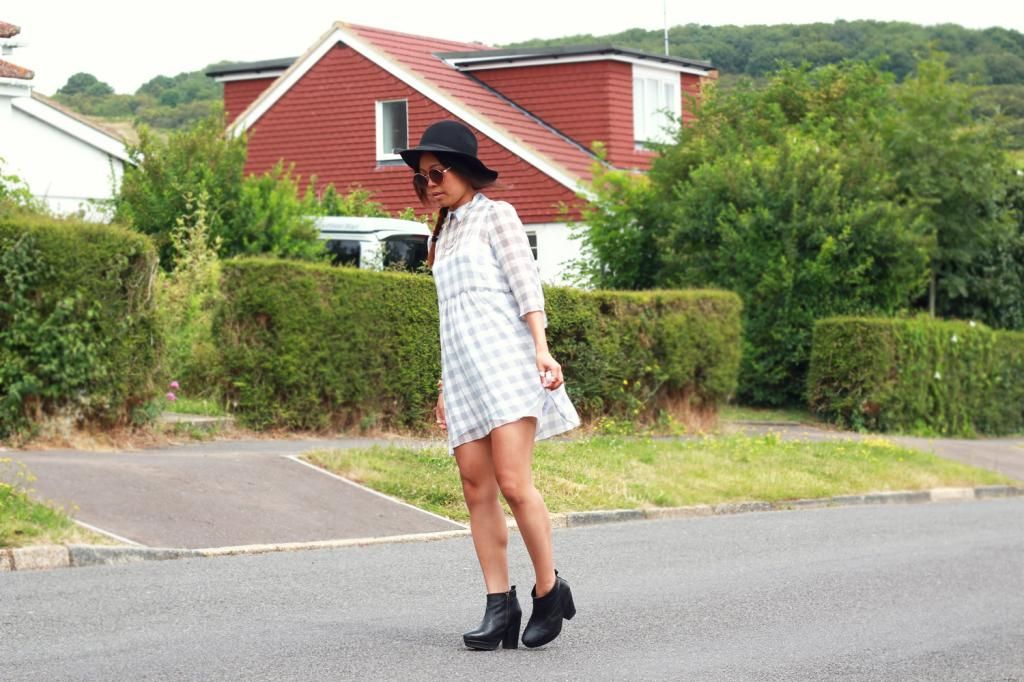 Fancy the swingin' sixties a bit more? Ditch the jacket, pull on your best platforms and sway along to your heart's content! Whether combined or on its own, the smock dress and checkered print present a canvas of possibilities. They're perfect layering pieces and can be adapted for all seasonal needs - a justified excuse to invest in a few more similar items, amiright?
Which era is your favourite to recreate?
I hope you're all having a lovely day so far! :)