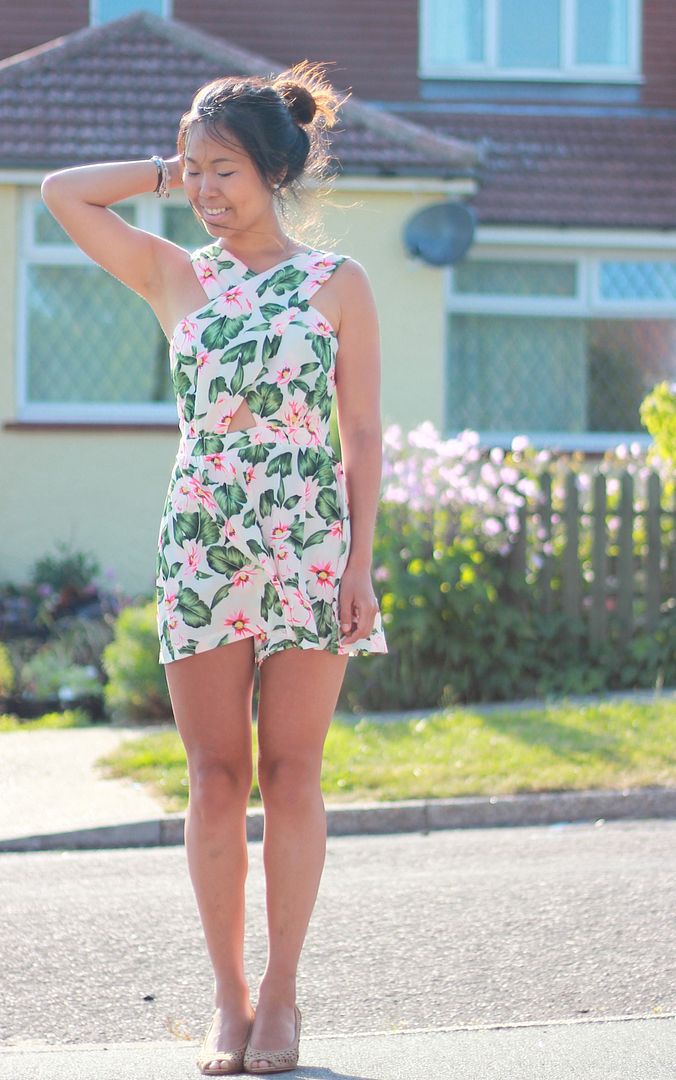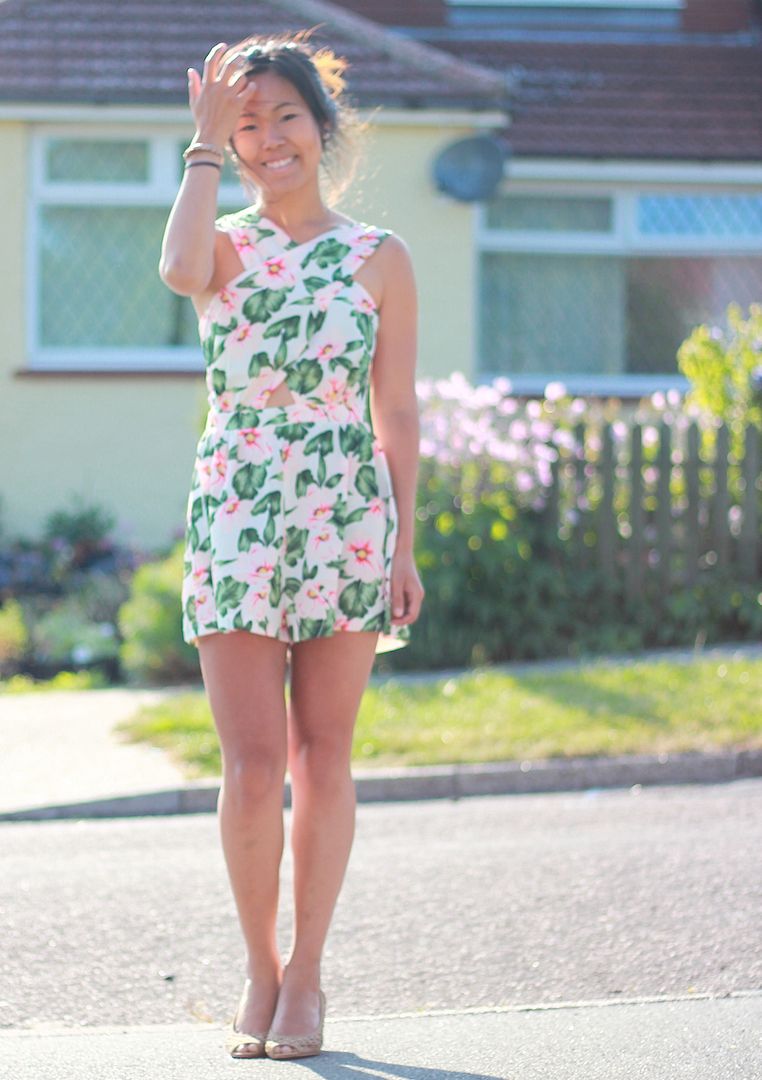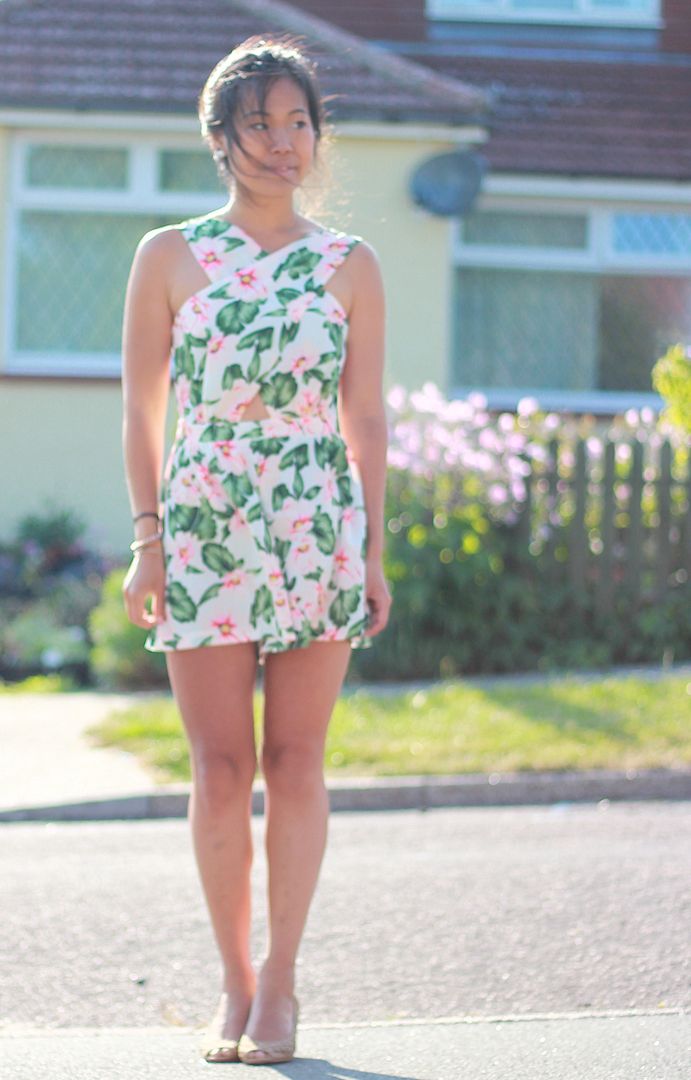 MONDAY 1ST SEPTEMBER, 9AM
Ok, don't panic.
The Hogwarts Express leaves in two hours and my train ticket still hasn't arrived. I have a tummy full of matcha buckwheat pancakes ready to head off to King's Cross... when the courier drops off the magical sheet of paper that'll whisk me off to the promised land.
Whilst I wait, I'll show you a little sneak peak of what I'll be wearing under the robes.
"
Isn't that a little too summery for September
?" I hear you cry.
Good spot, these set of pictures were taken a few weeks ago but as the city is apparently due for another mini heatwave later on this week - the hot weather has been extended, folks. I think someone's cast a pretty good sunny spell over London.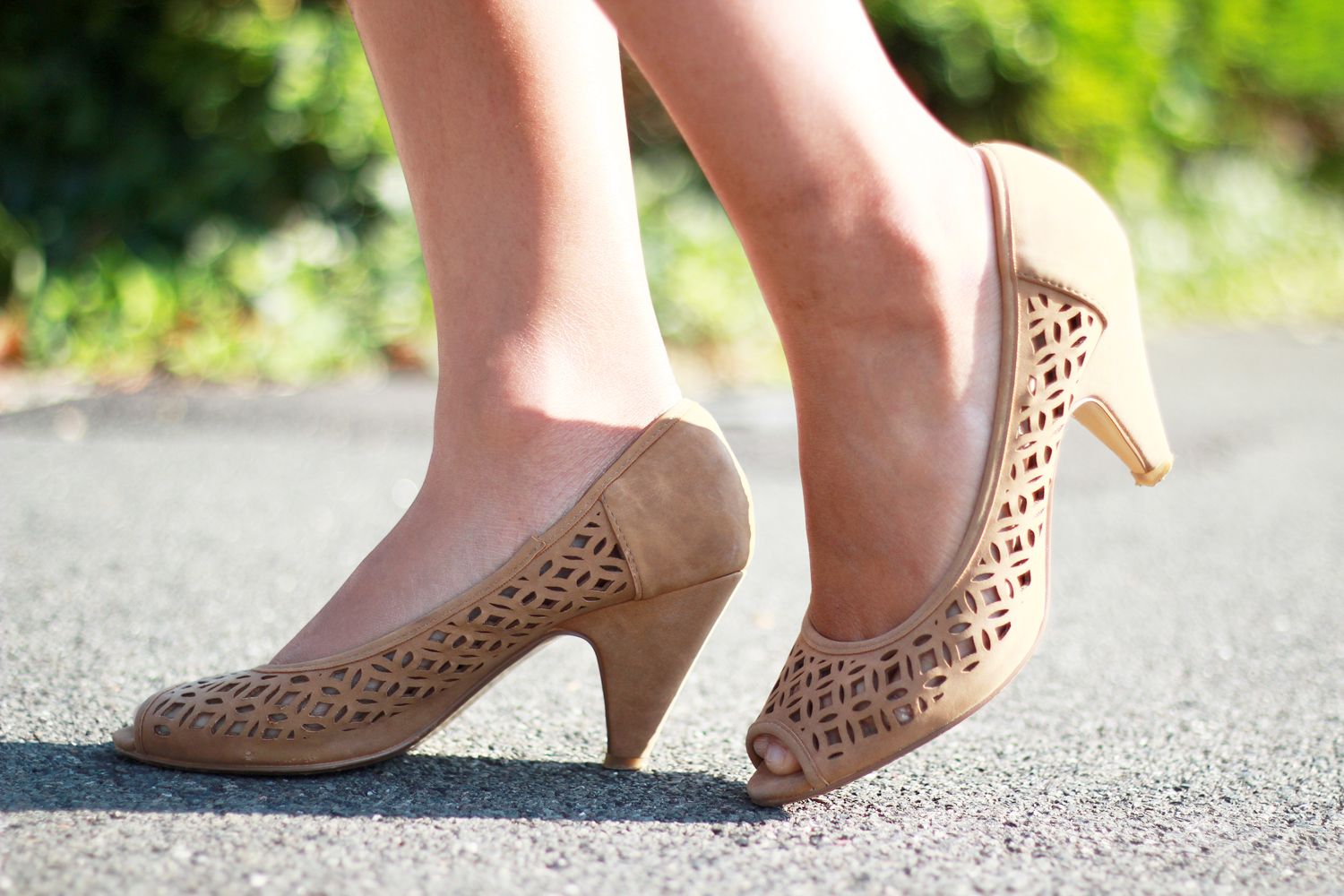 [crossover playsuit - missguided*, cut out nude heels - primark]
I'm pretty obsessed with the crossover detailing in this playsuit. The neckline is refreshingly different to the usual scoop and square cut; the small cut-out on the upper abdomen is cute and won't show the aftermath of a pumpkin pasty... or three. The fabric is light, cooling and shimmies along with you as you're walking.
Don't even get me started on the pattern. If this print was plastered onto a Hawaiian shirt, I'd wash it down with a Pina Colada and be as pleased as punch but this is even better. It's almost as if someone's been snipping away at the sleeves, added a few cutaways and extended the bottom half to slink over the legs. Good thing I didn't receive this earlier as I would've had a hard time changing into anything else on a hot summer's day.
Should a gust of wind fly through the air, I'll be slinging on a yellow cardigan with a spring in my step and remain blissfully unaware that autumn is right around the corner. With a backlog of summery outfits queuing up to be written about, I'll happily have my head in a cloud and ignore the firm knocks from reality on the door.
See you on Platform 9 and 3/4!