Despite crawling into
bed at 4am
, I was gently nudged at 8 the following morning:
"Shu, wake up... it's your birthday! Happy birthday!!! Shu?"
The sleep fought its hardest to coax me back into a deep slumber but excitement ultimately won. I slowly sat up, rubbed my eyes and adjusted to the 'HAPPY BIRTHDAY' bunting and balloons that presented themselves in front of me. My heart skipped a beat and I think I nearly burst into tears from the surprise (happy tears, mind)
Jordan had woken up an hour before to pin up the decorations: he silently blew balloons and balanced on top of wobbling tables all whilst trying to keep me asleep. Birthday cards from family and friends dotted themselves on the bedside tables, I sat cross-legged reading each one as I laughed, smiled and wiped away tears from my face.
After a quick breakfast, we strolled out to the warmth of the sun and a perfectly blue sky. I had been looking forward to visiting Prague Castle so we slowly made our way over, pausing to stop at the gardens and landmarks along the way.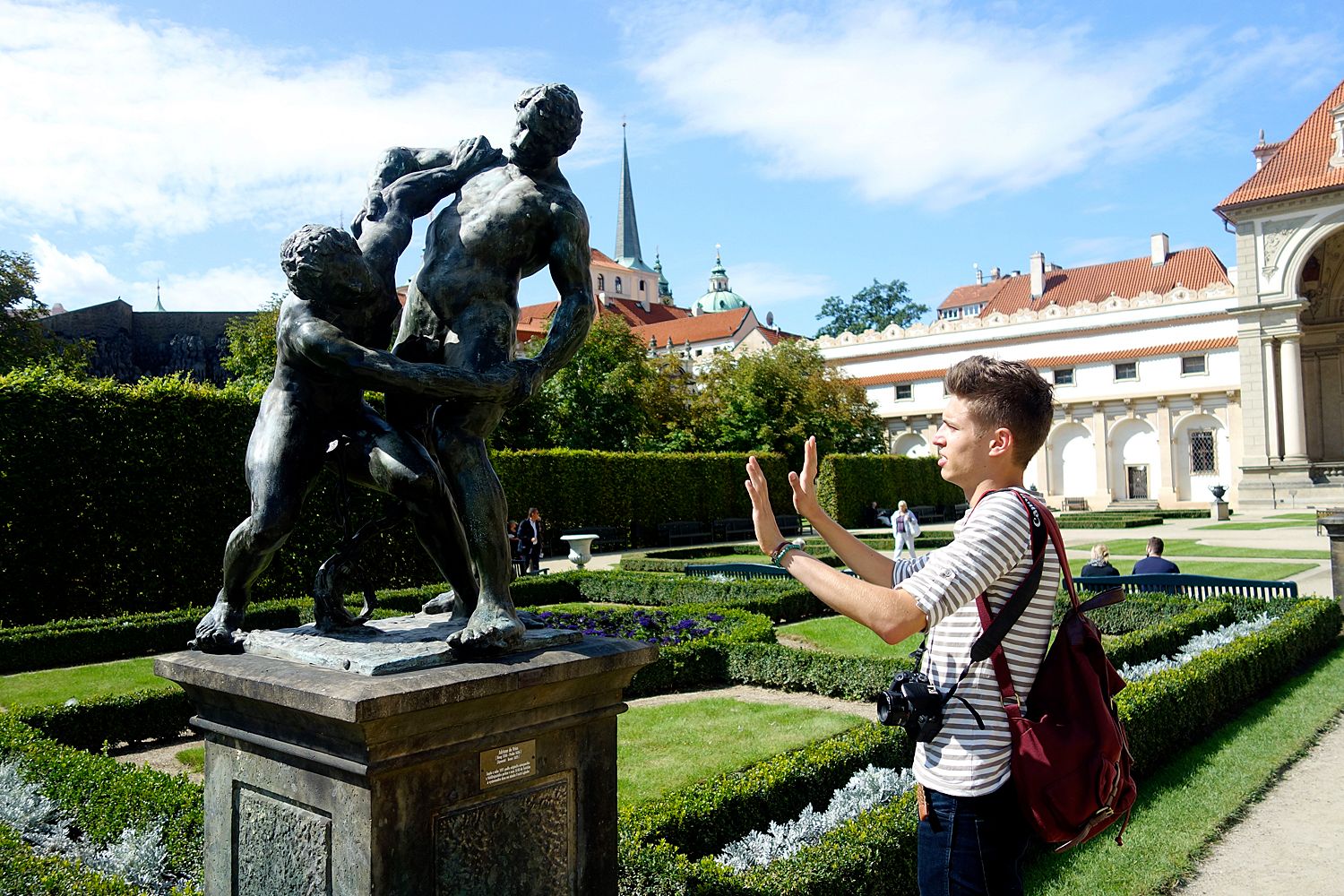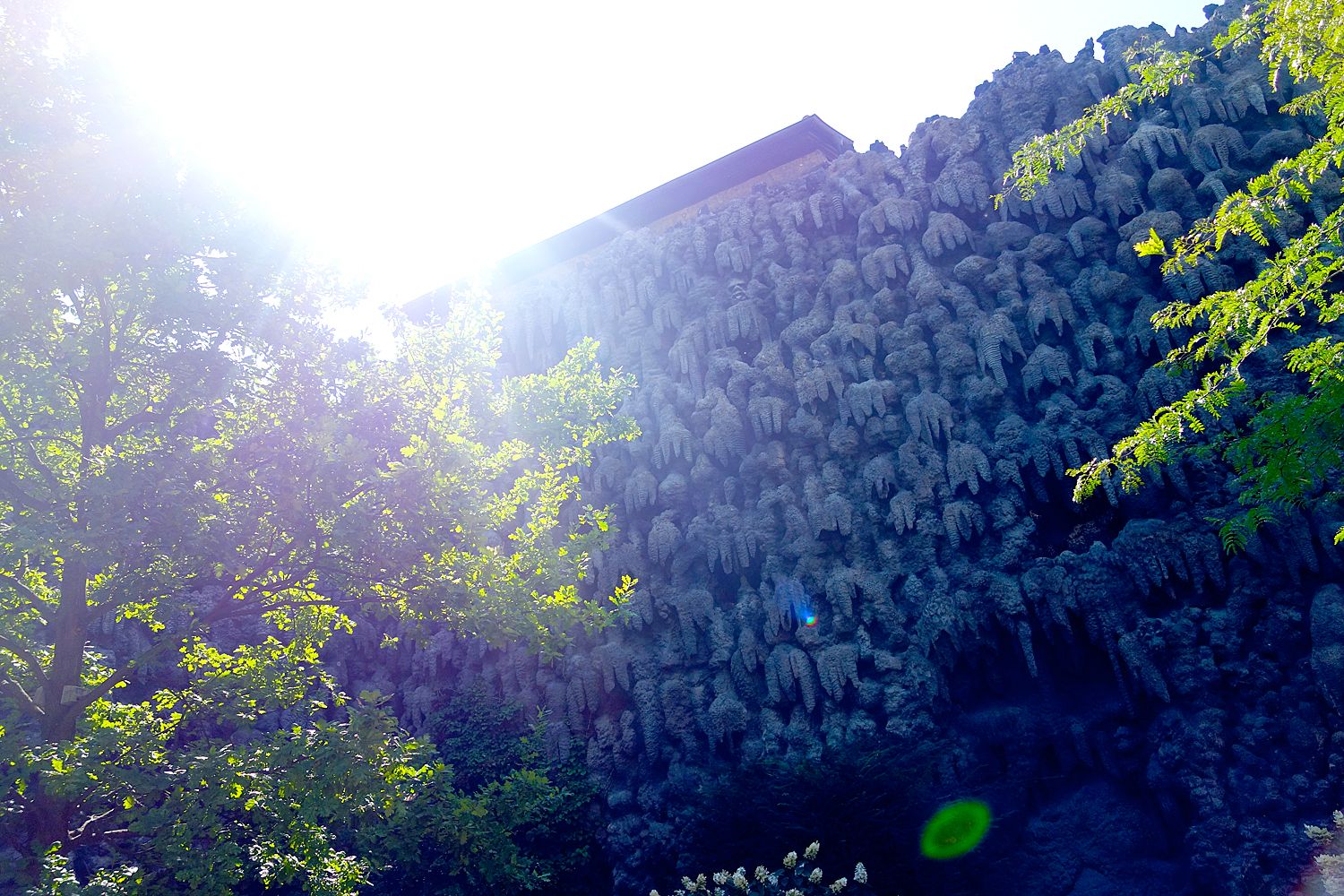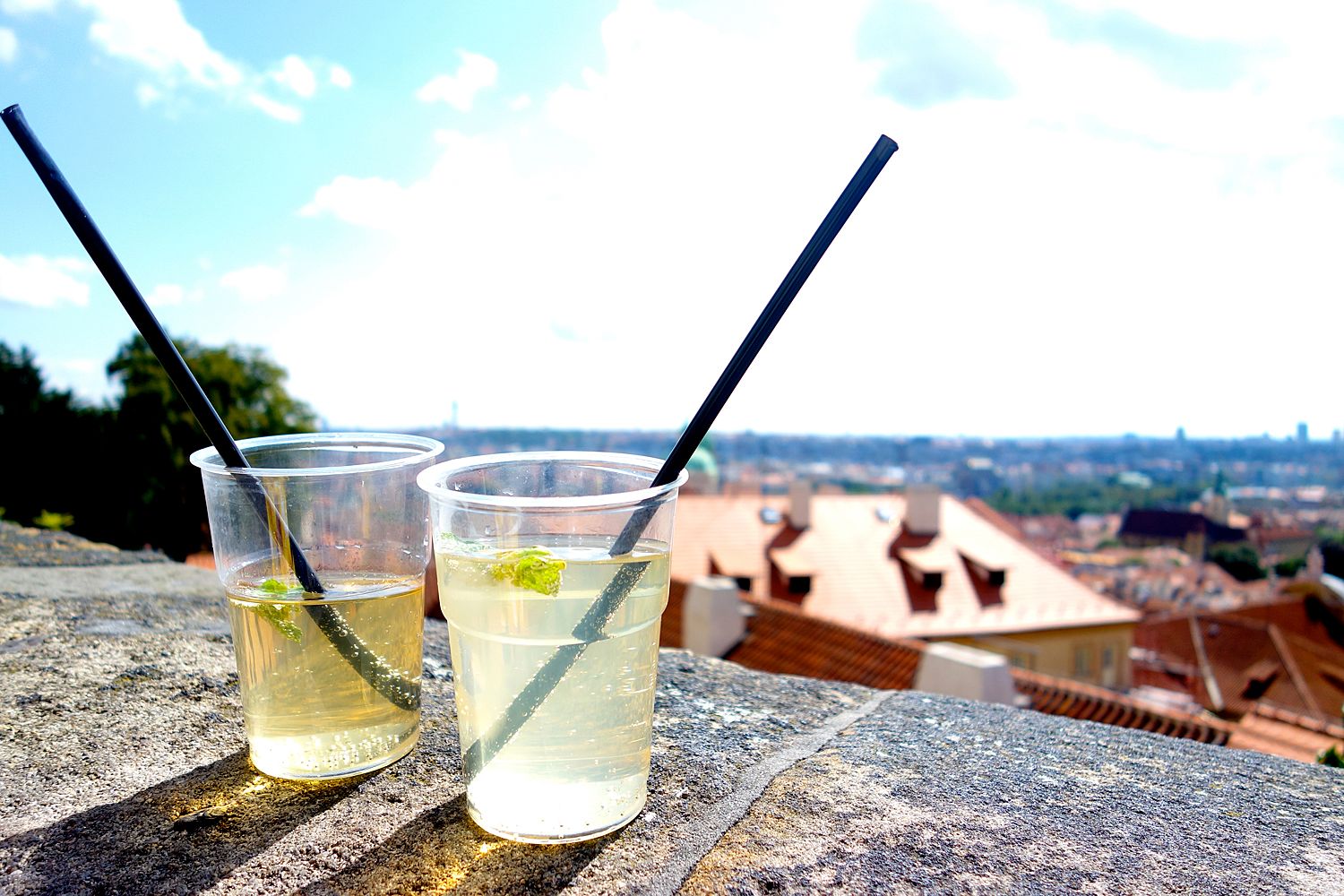 Once we reached the top of the hill, we rewarded ourselves with homemade herbal lemonade from a nearby stall. I opted for the dandelion flavour whilst Jordan chose the lemon balm. It was the right balance of sweetness along with a subtle shot of sour and was refreshing after our small trek!
Prague Castle was spectacular with its towering turrets and haunting gargoyles guarding the walls. Drawing influence from a mix of Romanesque, Gothic and Bohemia architecture, it holds the Guinness records of being the largest ancient castle in the world. Walt Disney even drew inspiration from it and based the creation of Disneyland's castle on the structure!
Multicoloured specks of light were reflected against the walls from the stain-glassed windows and I may or may not have pretended to be a Disney princess when we were inside. I'm convinced that I even saw a flap of a wing from the stone creatures inside ;)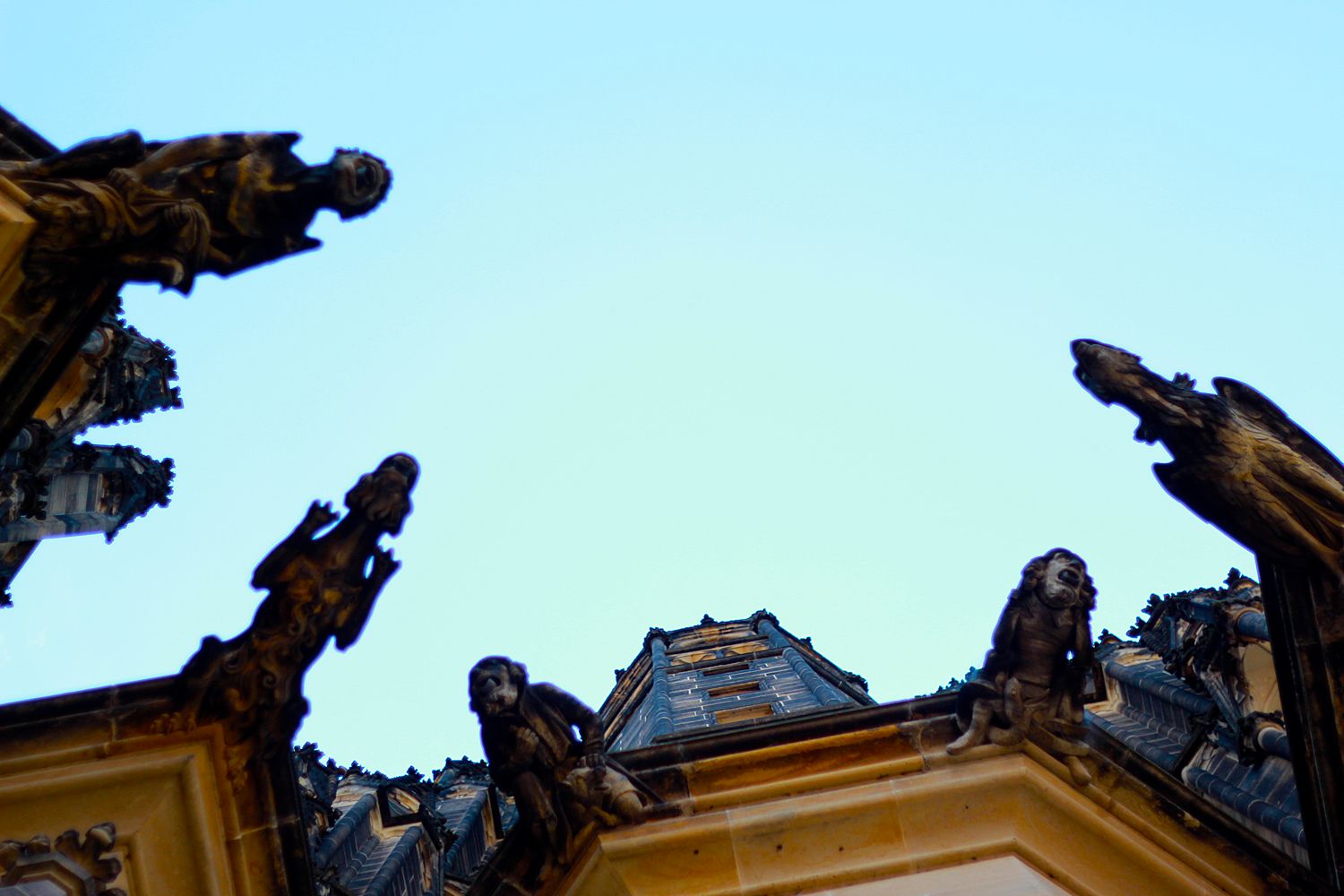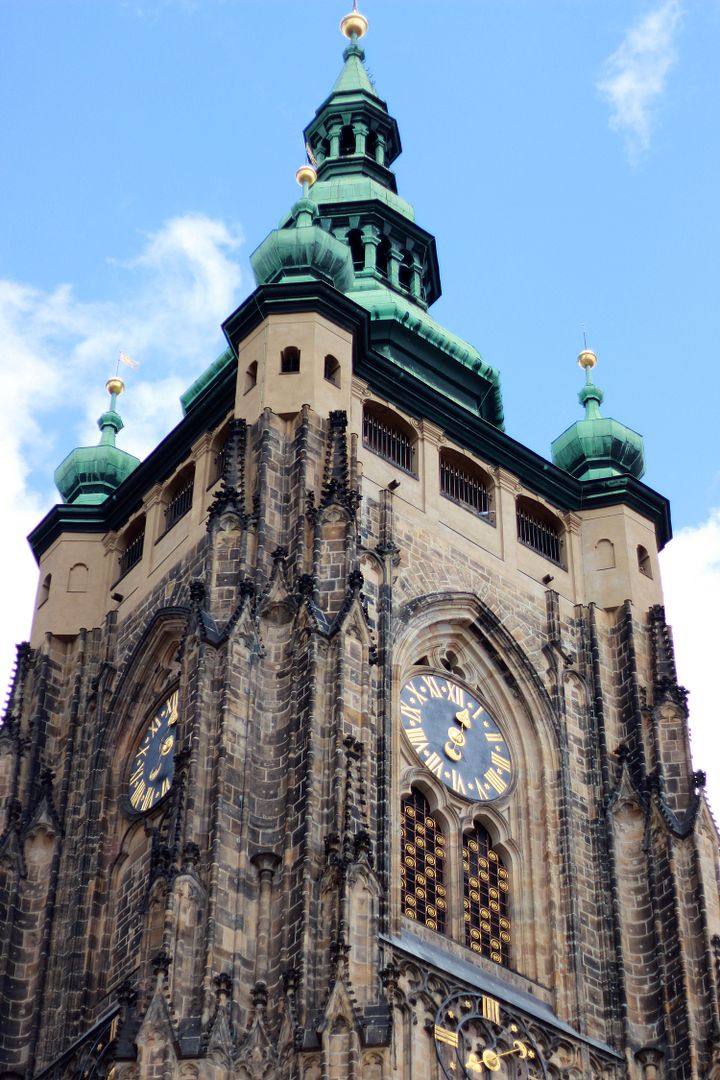 We spent the next hour marvelling the detailing of the cathedral and its surrounding gardens before taking ourselves back into the city centre to feed our rumbling stomachs. We found a restaurant nestled quietly away from the hustle and bustle of the main square and plopped ourselves onto the stalls in the outside seating area. In no time at all, a plate of beef goulash appeared in front of me. The meat melted in the mouth and complimented the richness of the sauce perfectly. Jordan had chosen another Czech classic: svíčková - beef sirloin pieces in a creamed gravy sauce topped with cream and cranberry jam. We mopped every last bit up with the bread dumplings and sat back to nurse our very satisfied food babies.
Next on our itinerary was the climb up The Tower for panoramic views of the city. Once we reached the summit, the scene that greeted us momentarily took our breaths away. Prague is already beautifully picturesque but seeing the city at a height is even more impressive. A blanket of miniature terracotta roofs contrasted with tall spires from Gothic buildings. Winding roads snaked themselves on cobbled stone paths from the main plazas and vibrant green trees lined along the city's borders.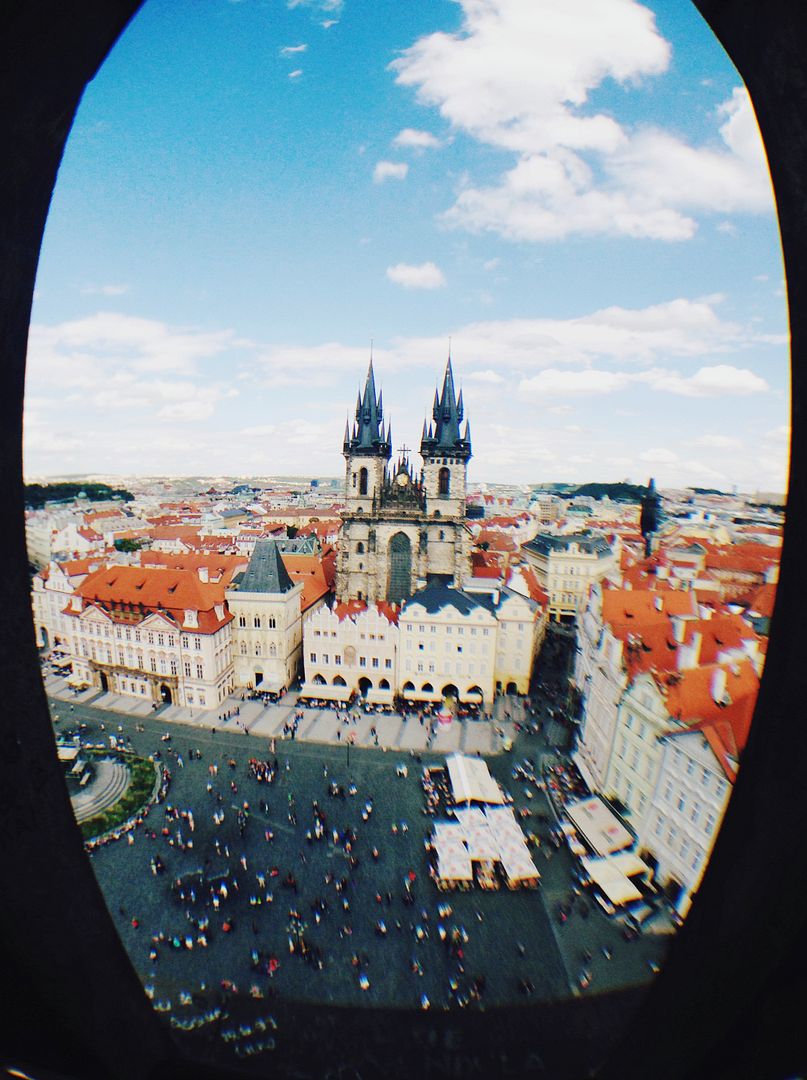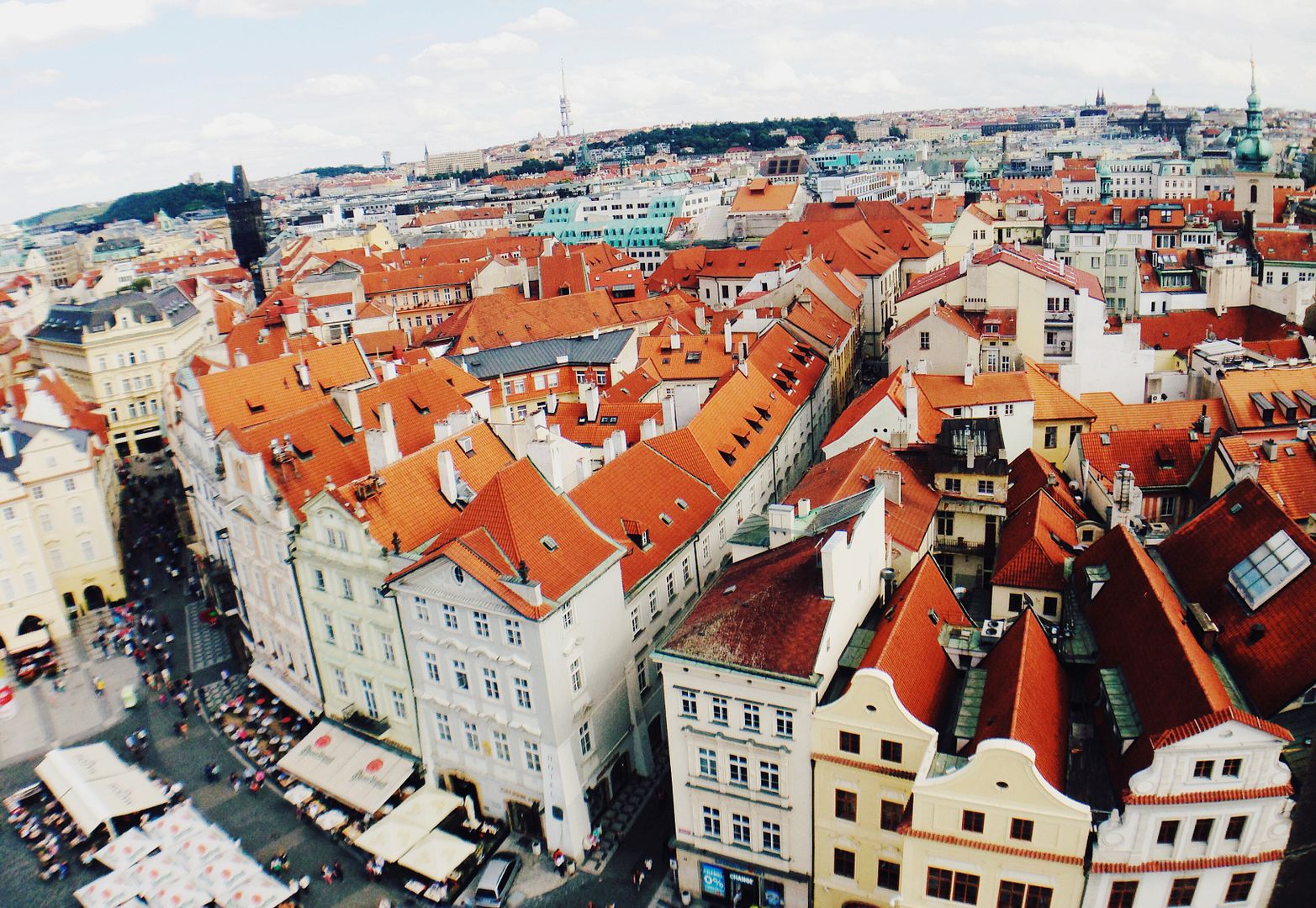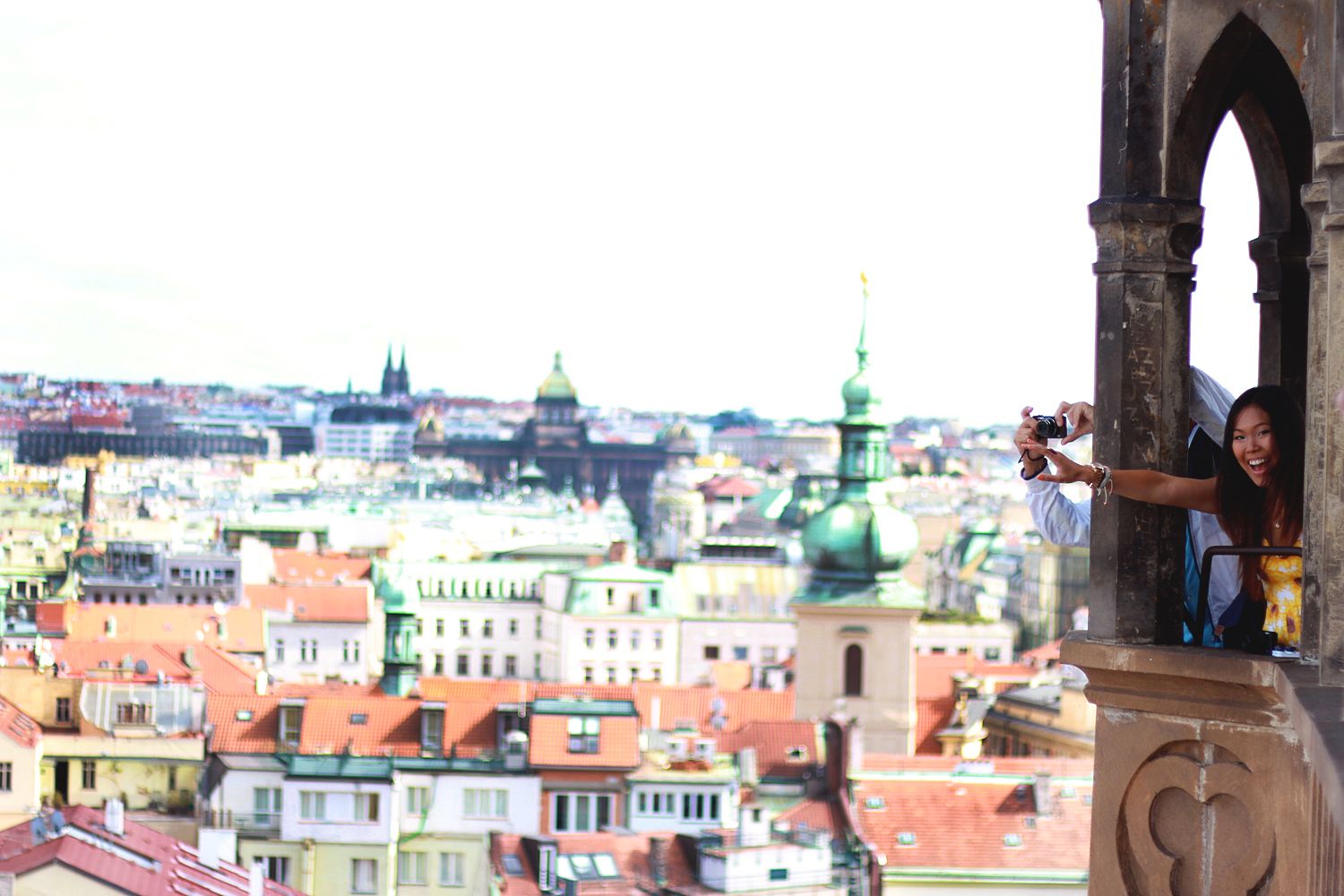 We ended our afternoon with a quick waltz around the jewellery shops (where a dainty amber ring was purchased!) and stopped to say hi to this little guy. I spoke a little parseltongue and he couldn't keep himself away from me! Sorry pal, I'm a Gryffindor.
Now, I turned into a shutterbug and was rather snap happy so have split this post into two parts. After our reptile encounter, we stopped for a quick birthday drink and changed into our glad rags for the evening. Pop back in a couple of days for a night of the Black Light theatre, surprise birthday desserts and penicillin-themed cocktails!
If you've missed the first two days and fancy having a peruse of what we got up to, you can find day one
here
and day two
here!
See you then! :)