On this particular morning, the weather proposed to have a casual day.
'Leave your kimono and floppy fedora at home. Ditch the ankle boots and put on your best weekend sweats. It's time to take a break from being indoors, go for a long walk and breathe in some fresh air!'
Ever the sun worshipper, I happily obliged with a triumphant '
I have JUST the thing!
' and flung open the wardrobe doors. I had recently gone through a 'lounging' phase so gleefully held out my new purchases and didn't hesitate to pull them on.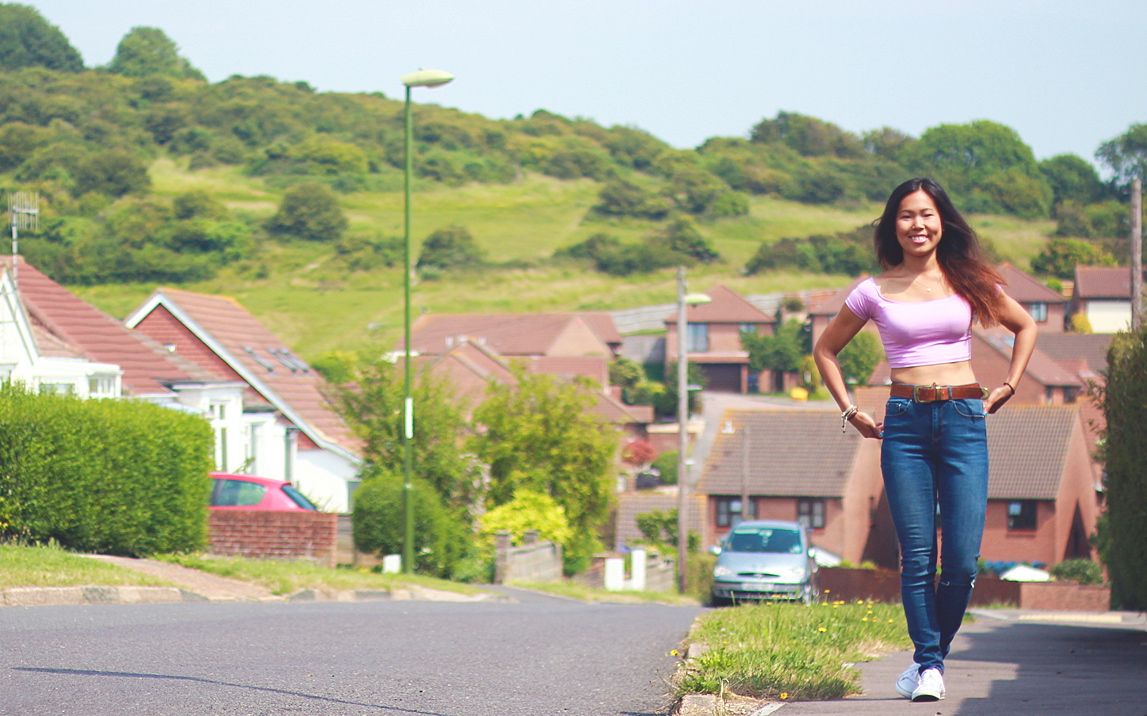 [Bardot crop - ASOS, High-waisted Ridley jeans - ASOS, Converse Dainty Ox trainers - ASOS]
Along with some white denim shorts, the bardot crop top was a gift from Jordan following a hospital procedure I had been nervous about. It was an extremely kind gesture and it certainly squashed the butterflies racing around my stomach!
To minimise the classic Britney effect, I opted for these
high-waisted jeans from ASOS
that emphasised the waist line but covered the lower abdomen and hips. If you're 5' 3" like me, this will be just the ticket to fool yourself into thinking that you possess longer legs - if only for a few hours. The slight rip at the knee originally intended to add a grungy 90s feel until it took one look at my height, laughed and made a tent for itself under the knee caps. For Christmas this year, I'd like to add two inches to myself please!
What's a casual day without the appropriate footwear to match? I've fallen in love with a new pair of shoes: these
Converse Dainty Ox
trainers are the slimmer, sleeker and streamlined version of the originals. They're lightweight and extremely comfortable to walk in. I'm notorious for having a party of blisters (thank me later for the great imagery) when I'm trying to wear in a new pair of shoes but there's been zilch, zero, nada with these. If you find the usual pairs to resemble clumpy bricks on your feet, give these a try!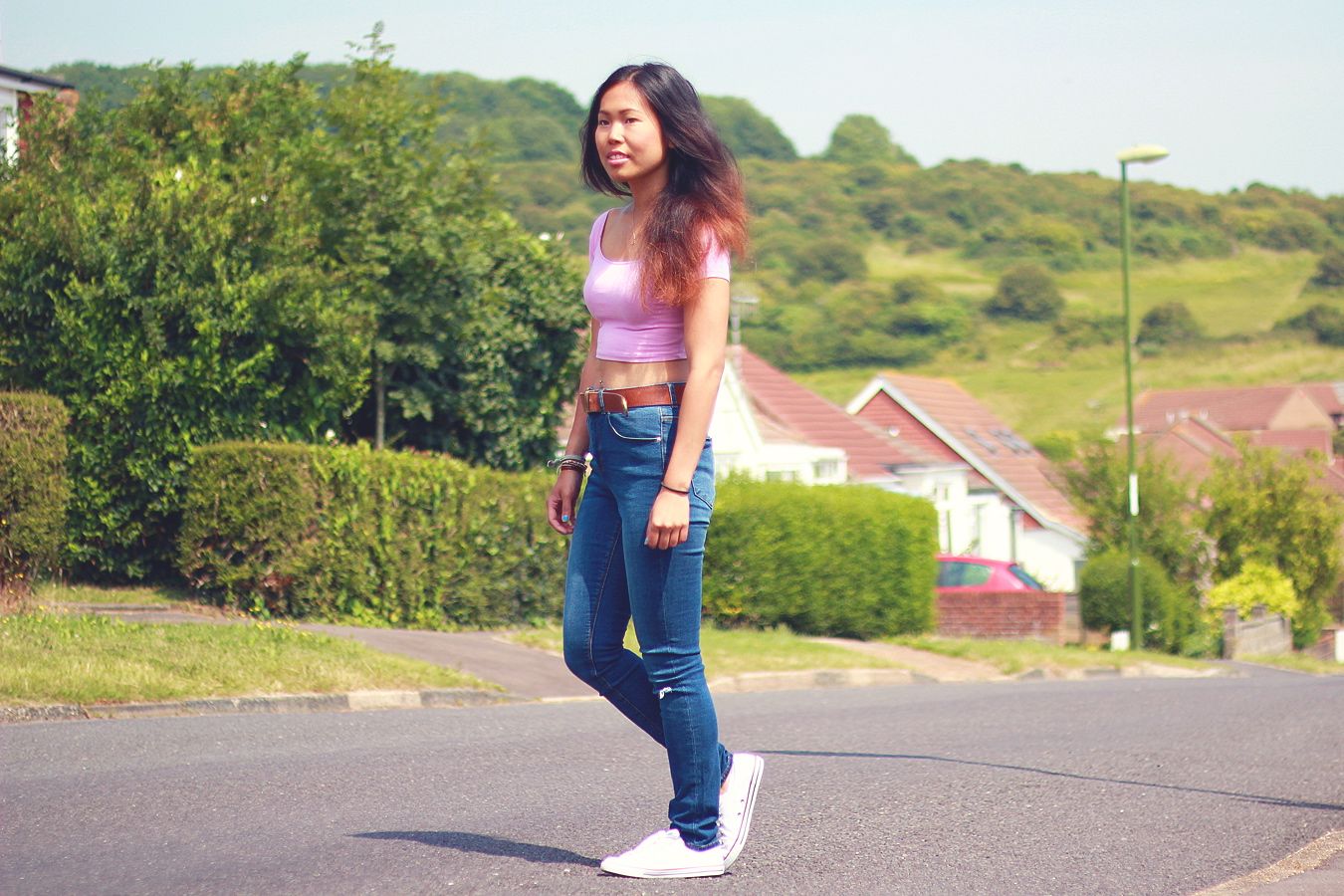 To transition this for the autumn, sling on a nifty cropped leather jacket or duster coat over the top! For a more feminine approach, swap out the jeans with a high-waisted midi skirt with some moccasins to match.
I'm still feeling nostalgic for
Buffy
and the other TV shows from the era - Even Stevens and Sabrina the Teenage Witch anyone? Lizzie McGuire? Now excuse me while I hunt out the perfect 90s playlist and find old clips on YouTube...