A tower of pastries greeted us at breakfast the next morning. There were mountains of cinnamon rolls (!!), raisin bagels and local delicacies stacked up as fuel for the incoming hungry travellers. Crowds assembled around the extensive selection of cheese, bread and cured meats whilst I excitedly waved slices of watermelon at Jordan who was sat inhaling his second mug of coffee.
With our tummies fed and watered, we clambered down the stairs and set off to explore the city for the second day.
We walked around the Jewish Ghetto (Josefov) and stumbled upon the Franz Kafka museum after spotting an American tour group outside. David Cerny's sculpture, titled 'Piss' (yes, really), was positioned outside showing two men in a proud stance mechanically rotating mid-pee - Jordan was inspired.
We had pre-booked
MindMaze
after seeing it listed as the top thing to do on TripAdvisor. After arriving an hour early and luckily being able to fit us in, we were lead into the 'alchemist's chamber'. We had 60 minutes on the hourglass to escape and solve the clues to unlock the Philosopher's Stone.
Without giving too much away, it felt like a mix between Crystal Maze/Jungle Run/The Da Vinci Code and it was SO. MUCH. FUN. We felt like detectives and every item in the room suddenly became suspicious. We were peering through secret doors, picking up potion bottles and attempting latin on old spell books. If you're planning a trip to Prague and you fancy bringing a bit of Sherlock with you, I highly recommend this!
...P.S. The inner Harry Potter nerd in me took it upon myself as a Gryffindor (Pottermore said so) to find it but we didn't solve it though, drat.

Good thing we weren't Ravenclaws.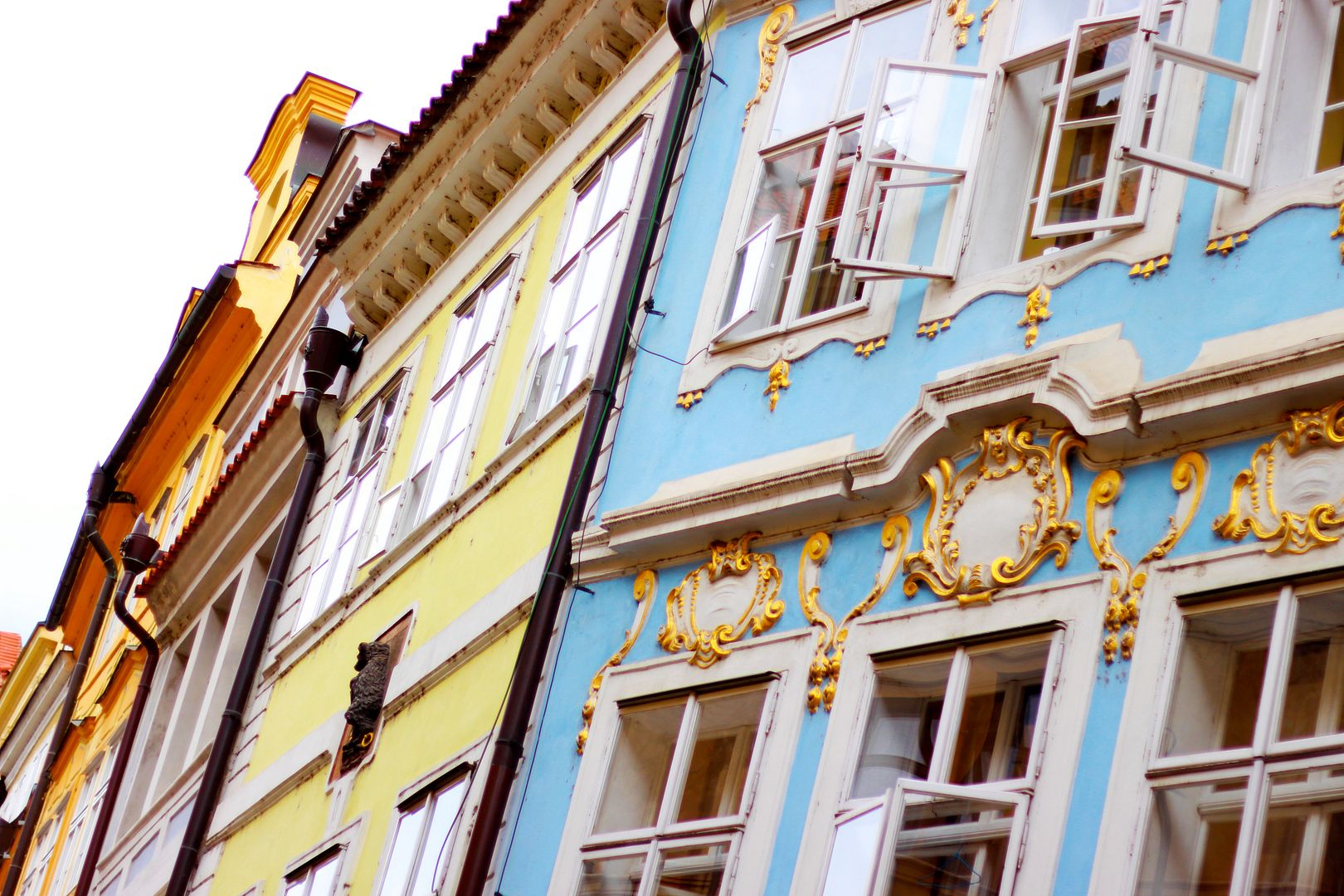 Sherlock Holmes won't have anything to worry about for a while. We awarded ourselves with cocktails from Be Bop Bar (served in milk bottles with pineapple foam) and a spelt basket from an artisan bakery in Old Town.
After a quick tour around the Chocolate Museum and becoming official hazelnut praline tasters, we returned to the hotel for a quick pitstop before rushing back out for dinner.
Our evening was spent at the
Prague Pub Crawl
, another recommendation to us to fully experience the infamous nightlife. It wasn't something that I would normally do and it was completely out of my comfort zone. If I'm being honest, I spent the day getting into a bit of a panic by second-guessing whether I even wanted to sign up before dismissing any doubts and pushed myself to go.
I didn't have anything to worry about. Everyone was lovely including a bunch of Scottish girls that we'd met after bonding over their accents, our similarities and James McAvoy. At the stroke of midnight, we all raised a glass and brought in my 22nd birthday together. It was surreal to be yelling out the lyrics to cheesy pop songs at a 5-storey club in Prague with newly made pals from around the world.
Whilst it's good to be aware of any potential risks in certain situations, it's made me realise that unnecessary over-thinking and anxiety can turn worried 'but what ifs' into 'but what if you had said yes' moments. Life really is too short to be sitting at home panicking - go forth and live!
We fell into bed at 4am and set our alarms to wake up for 7 zZzzZz. A day of birthday celebrations was planned!
Our last day in Prague will be up next!
I hope you're all having a lovely day so far :)