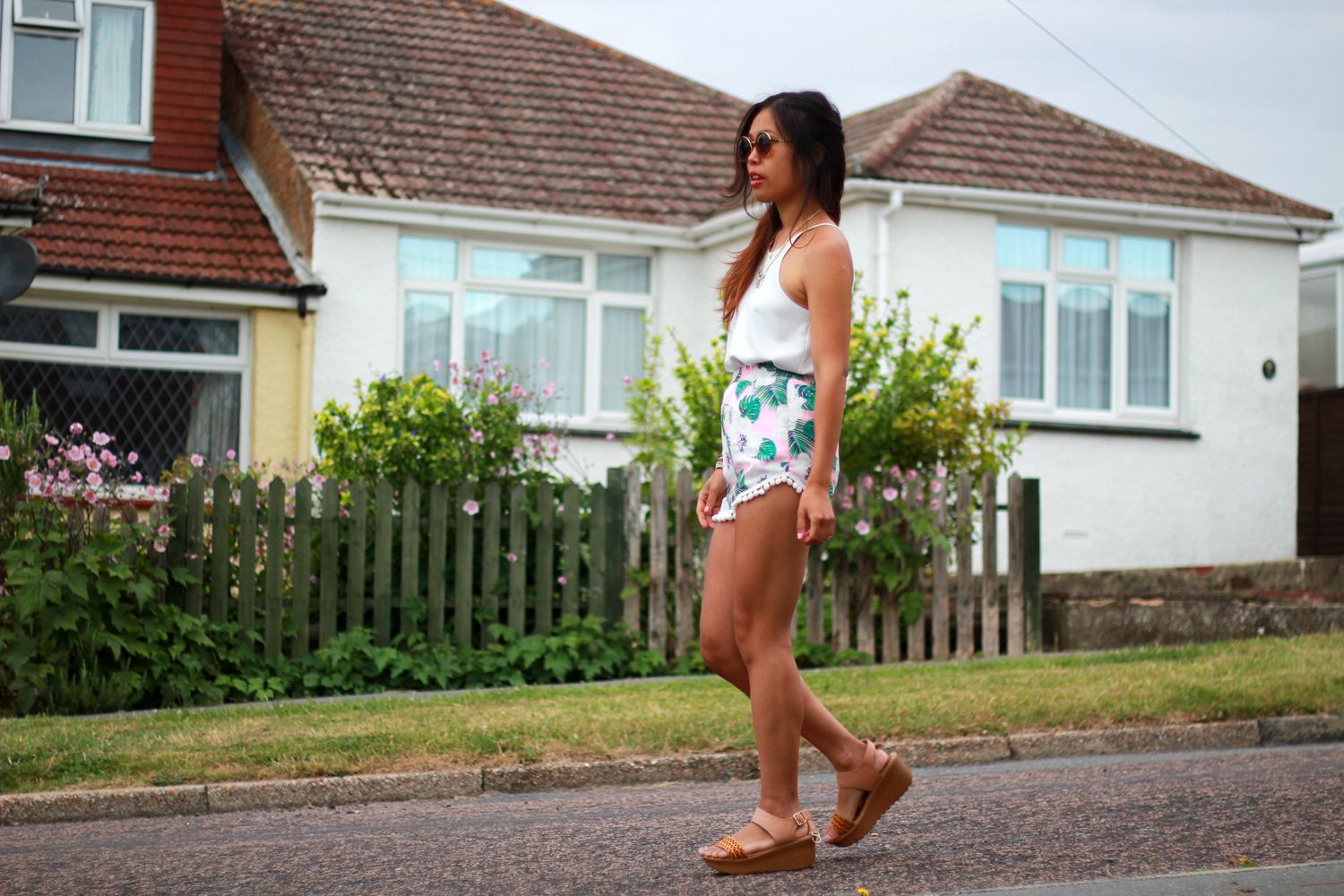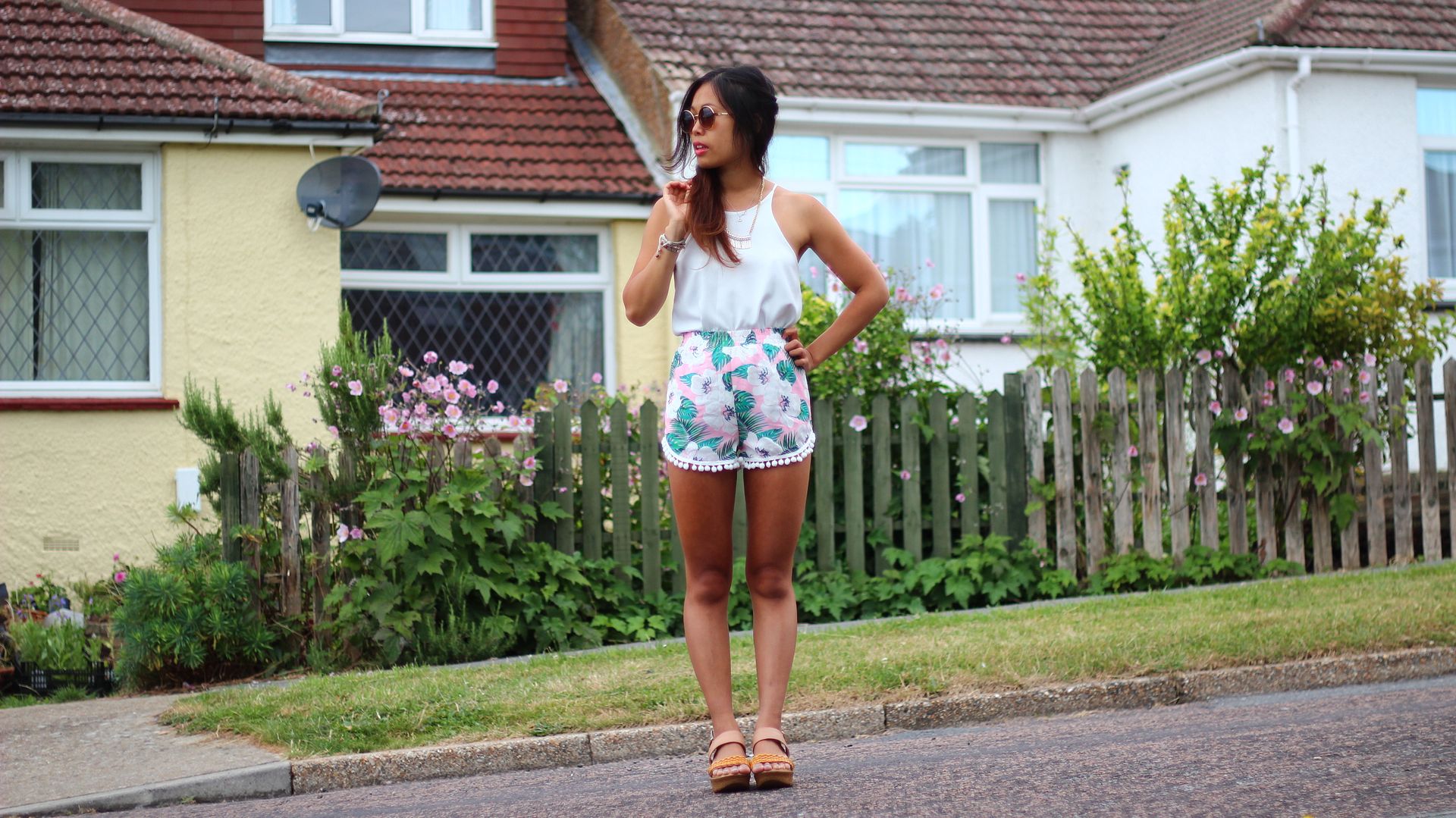 Sunday: Tropicool seems to have been titled appropriately for today's post! In London, our long stretch of summer has been loudly interrupted with sweeps of clouded downpours, an unannounced chorus of thunder and sudden spells of strong turbulence.
After bidding farewell to Jordan (and looking through the weekend's camera roll with a sigh and realisation that I will forever fail at goodbyes), I sloped upstairs, plonked onto my bed and decided that we were well overdue for a catch up.
The sleeves of my mustard cardigan are messily hoisted up my arms and I'm sitting in my Marvel shorts listening to my sisters' replay past episodes of Breaking Bad. This is what Sundays are about, right?
I'd much rather be spinning around in the outfit above though. The classic Hawaiian shirt has branched itself out in shorts form... with pompoms attached. They were kindly sent to me by Missguided and I've been wearing them a lot since they arrived at my doorstep.
Jordan was very amused by the border of tiny white orbs and keeps thinking they're miniature marshmallows. I'll leave you to decide on what to think of that.
[Hawaiian pom pom shorts - Missguided* | Vest - Zara | Wedges - Sister's | Sunglasses - Urban Outfitters]
Whilst they're a front runner for the beach, I wanted them to be a candidate for day-to-day wear too. This Zara vest is a recent sales purchase and it's been my daily uniform since. It dresses up casual bottoms (like these shorts) and looks dapper paired with a smart blazer, skinny jeans and barely there sandals. We're going to be very good friends.
Well, the last remaining chapters of Harry Potter and the Deathly Hallows are now calling me. The spine cover recently pulled itself away from the rest of the book and some pages have decided to detach themselves too. They don't deal with excessive rereading very well.
How will you be spending the rest of your day?