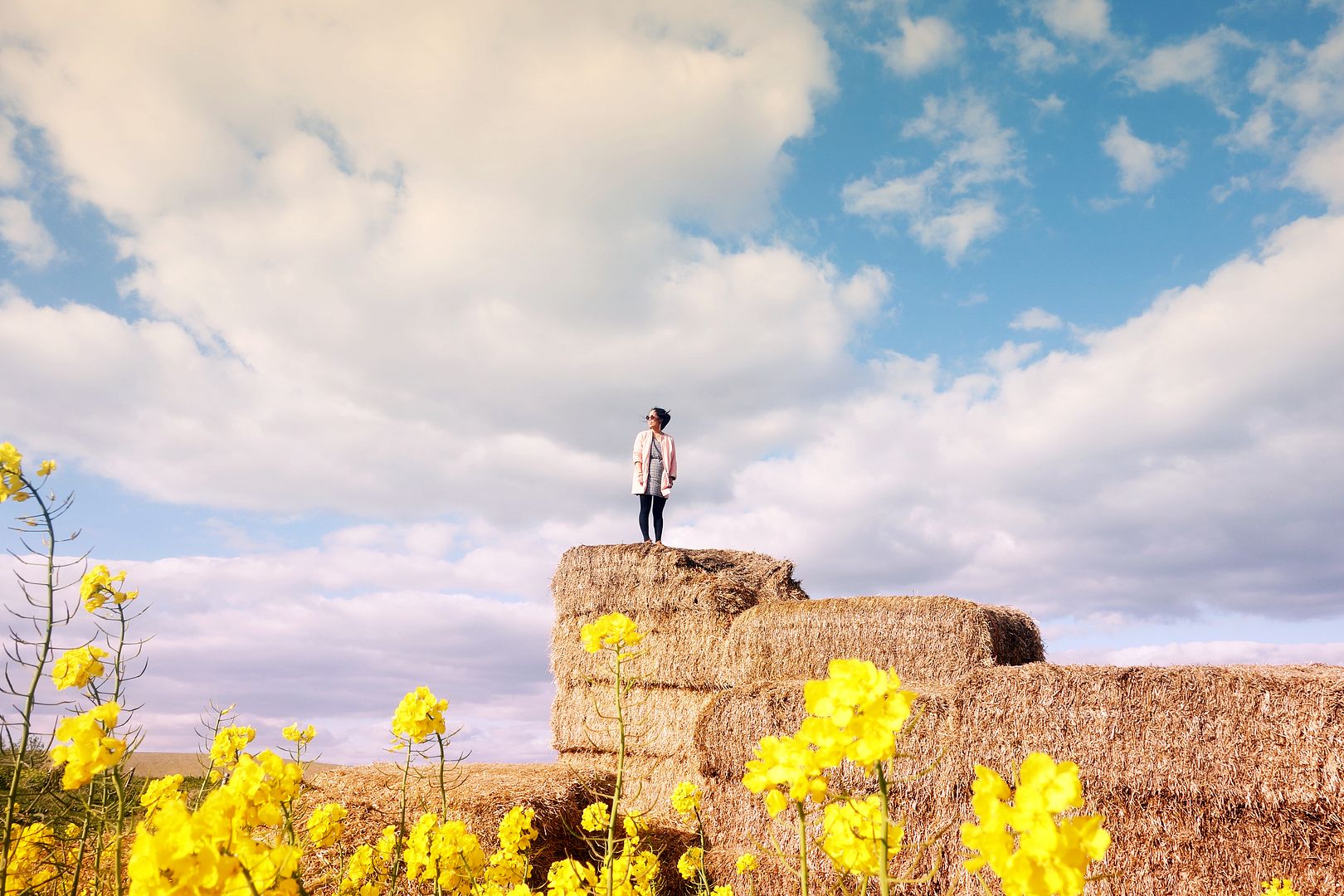 We've known each other for quite a while now, right?
Well, I think it's about time that I confess to a rather embarrassing
little
phobia of mine... No laughing or judging behind your screens, OK?
I'm scared of mud.
That's right, the wet sludge that clings itself onto the soles of your shoes and decides to build a hardened home out of shriveled strands of grass. Yeeeurrkkk. Even the thought of it makes my hands clam up and my toes curl together. My childhood was therefore, sans mud. Whilst my friends rolled themselves down muddy hills on rainy days, I'd stand by the edge on the concrete with my glaring white trainers wincing at the sight. It's fair to say that I've never been much of an outdoorsy person...
...So I had never experienced the joys of jumpin' onto a haystack on a warm spring day.
Until now.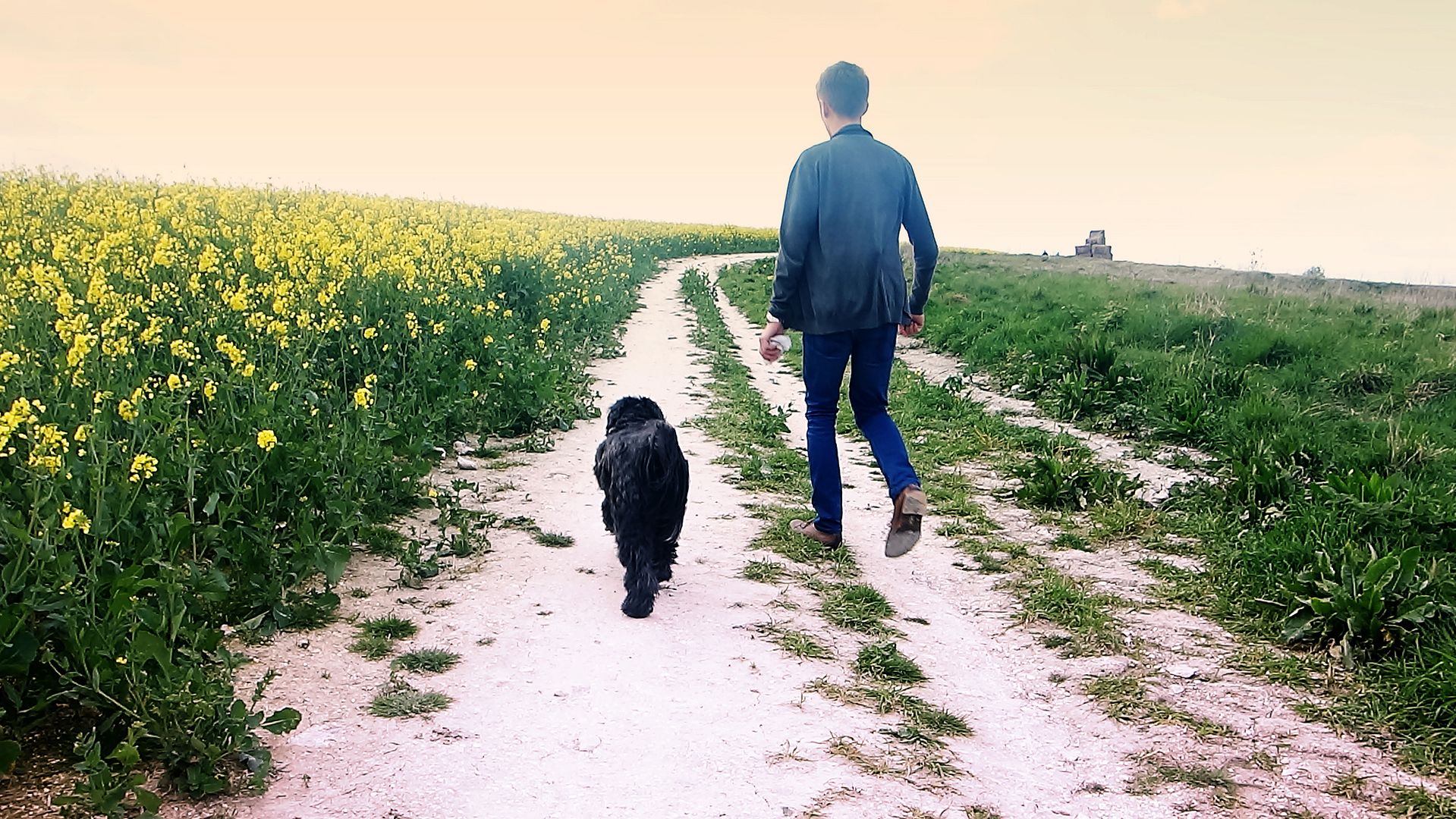 This was shot during the Easter weekend shortly after we had returned from Brighton's Food Festival with a plump tummy and a rustled up paper bag of freshly baked focaccia.
Side note: forgive me for the delay with putting this post up, frustratingly, I'm still ill so I'm running behind a backlog of photos that should have been up a month ago. I'm slowly getting there, sorry!
As Jordan lives seconds away from the South Downs, the haystack castle that sat proudly on top of the yellow-dotted hills caught our eye as we were driving back to his house.
"I bet you've never climbed on top of one of those, have you?"
"Well, er... nope."
After some convincing and a few nudges along the bumpy path, I found myself tip-toeing across and slowly start to relax as I took each step on the (dry) earthy ground.
Hey, this isn't that bad.
The blanket of flowers that greeted me as we reached the very top stopped me in my tracks. You could see a glimmer of the sea peeking out from the top and the vast blue canvas sweeping across the sky. Whilst I'll never be a proper flower child, I couldn't help but appreciate the simple beauties of nature.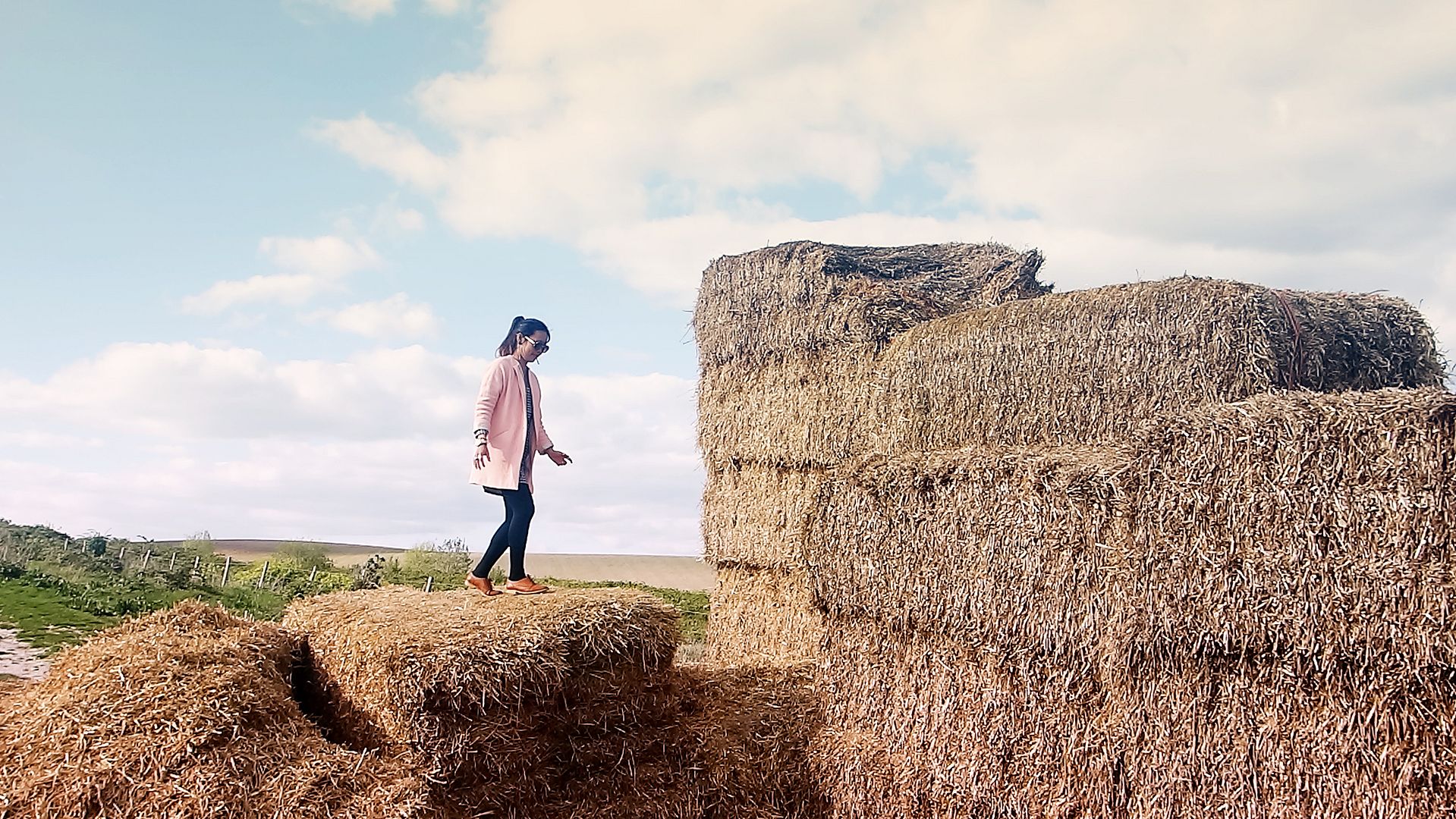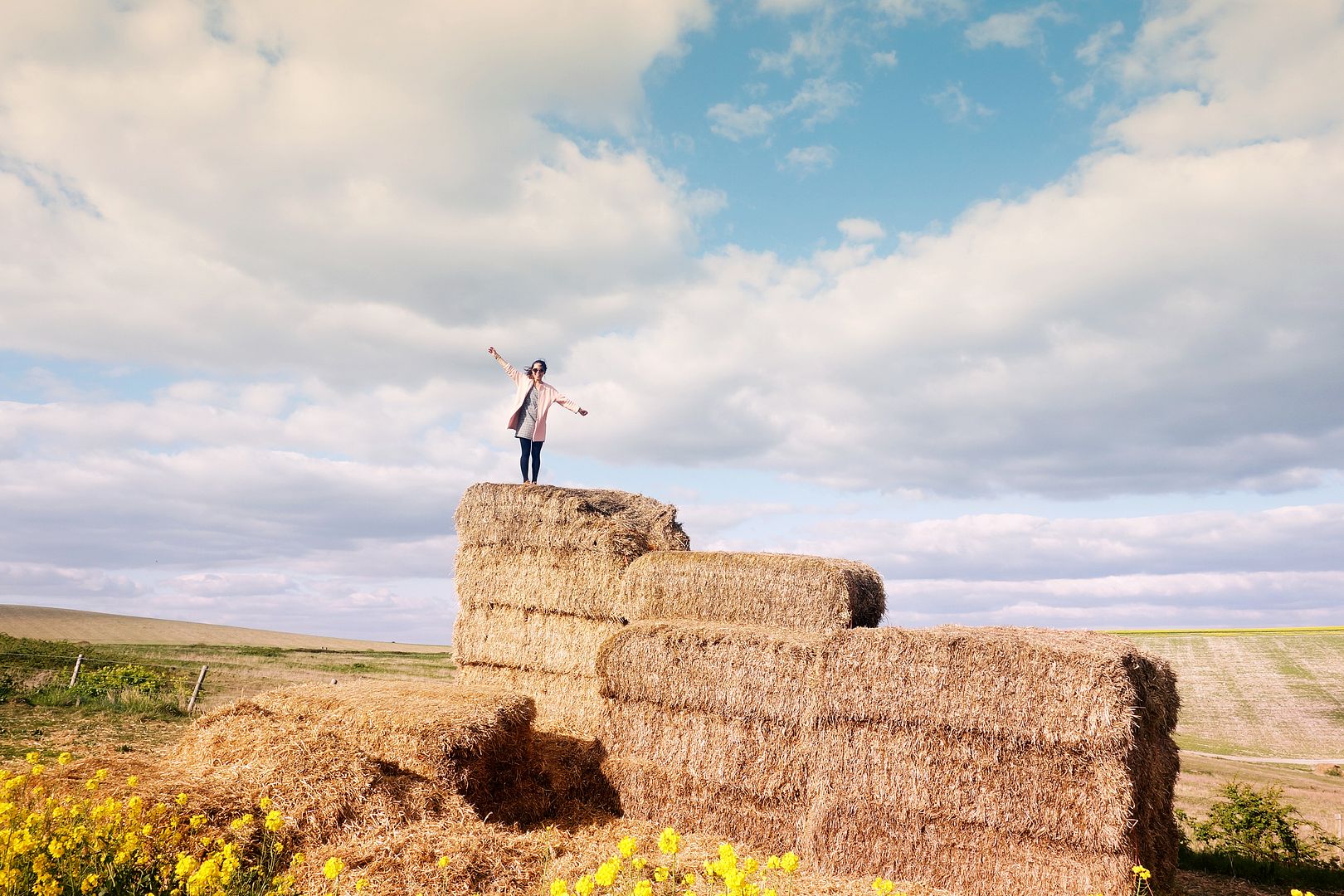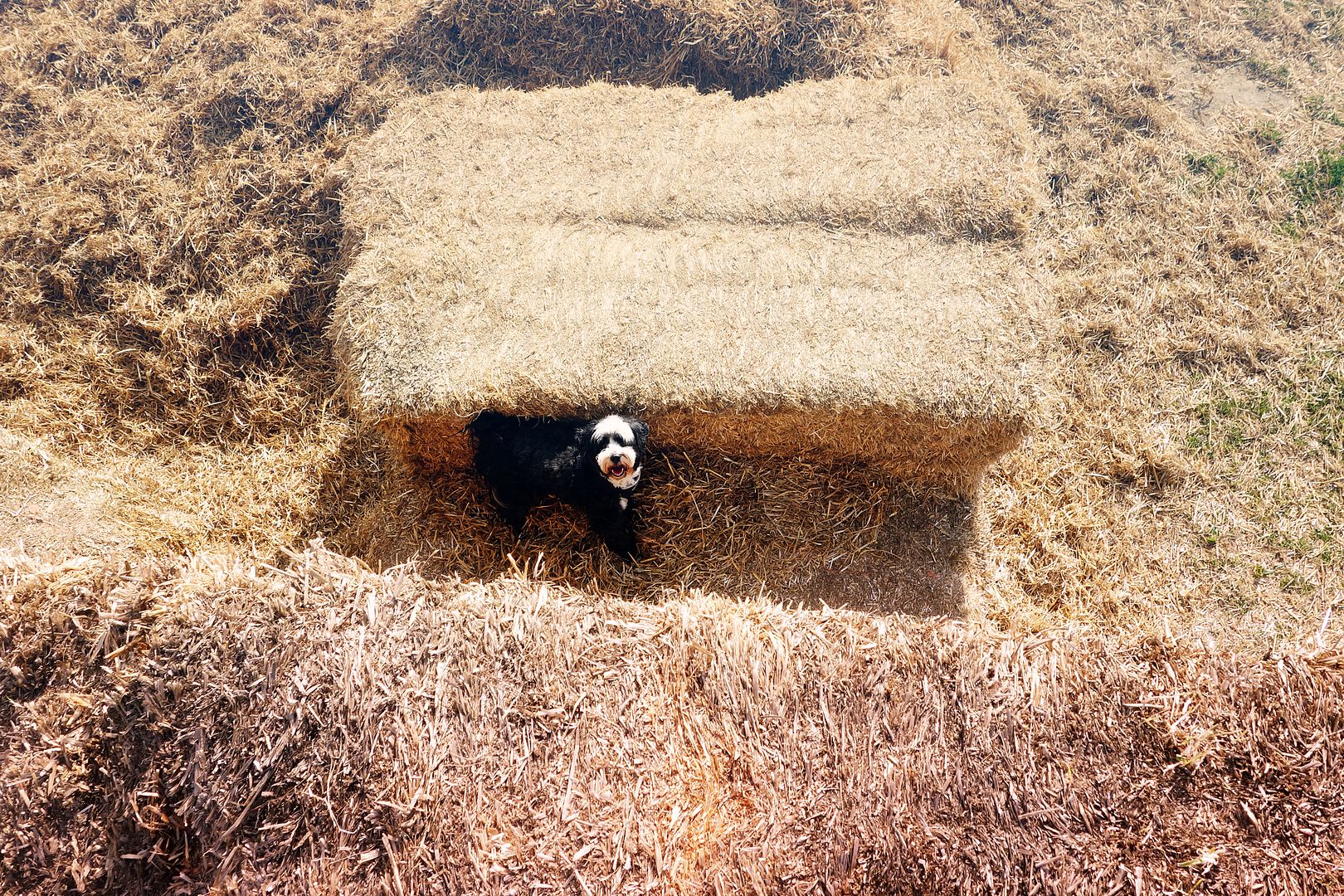 Now, this took me several attempts and a few strangled yelps before I even got to the top. These short stumps will only take you so far and let me tell you, they certainly weren't made for any climbin'.
In the end, Jordan had to put the camera down, scramble to the top and hoist me up before returning to the ground to record my triumphant moments of being the king of the (haystack) world.
I loved every moment of it. I spun, I twirled, I waved my arms and yelled out "THIS IS SO COOOOOOOL. I'M SO TAAAAAAAALLLLLLLL."
Buddy wanted to join us but his four paws wasn't have any of it.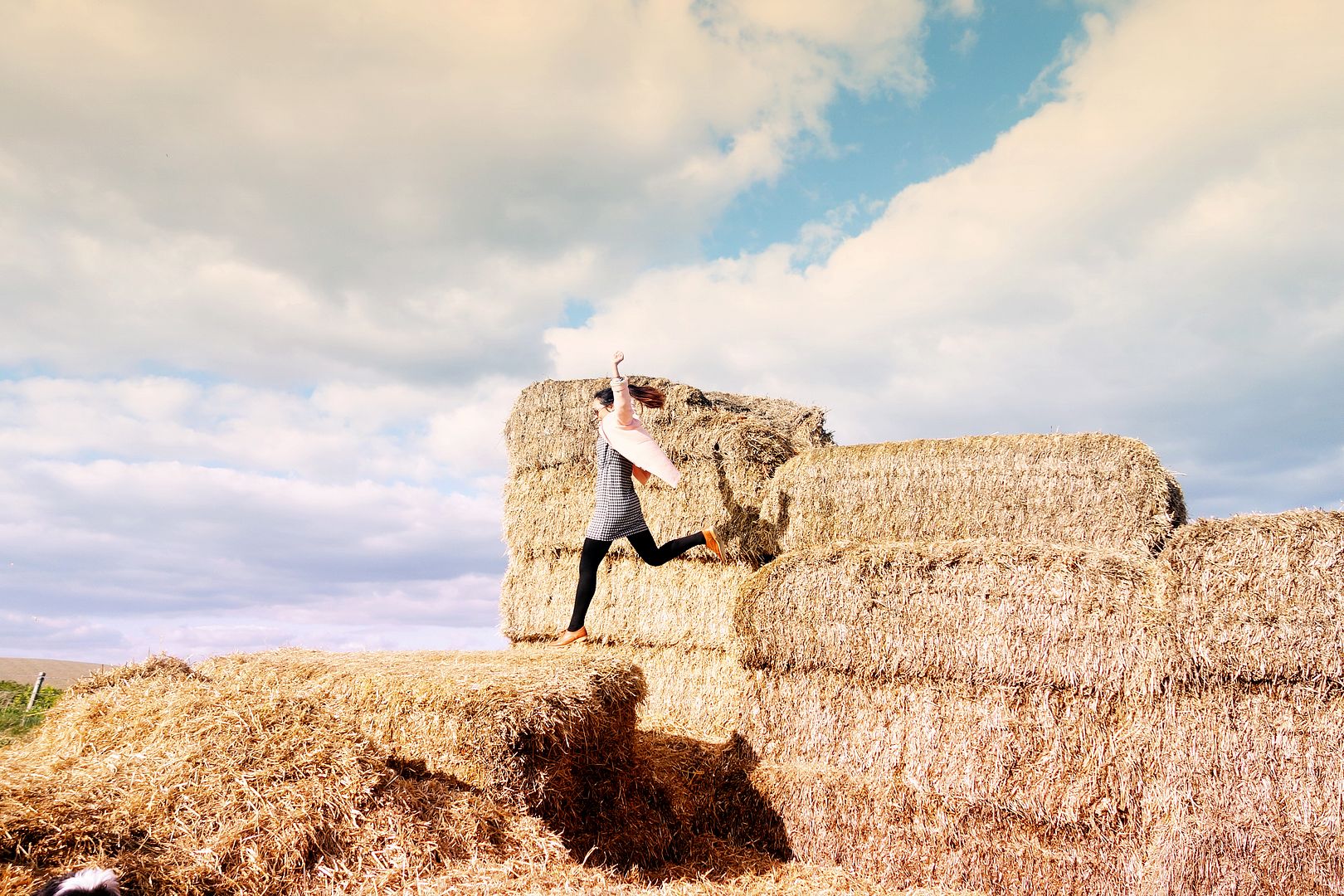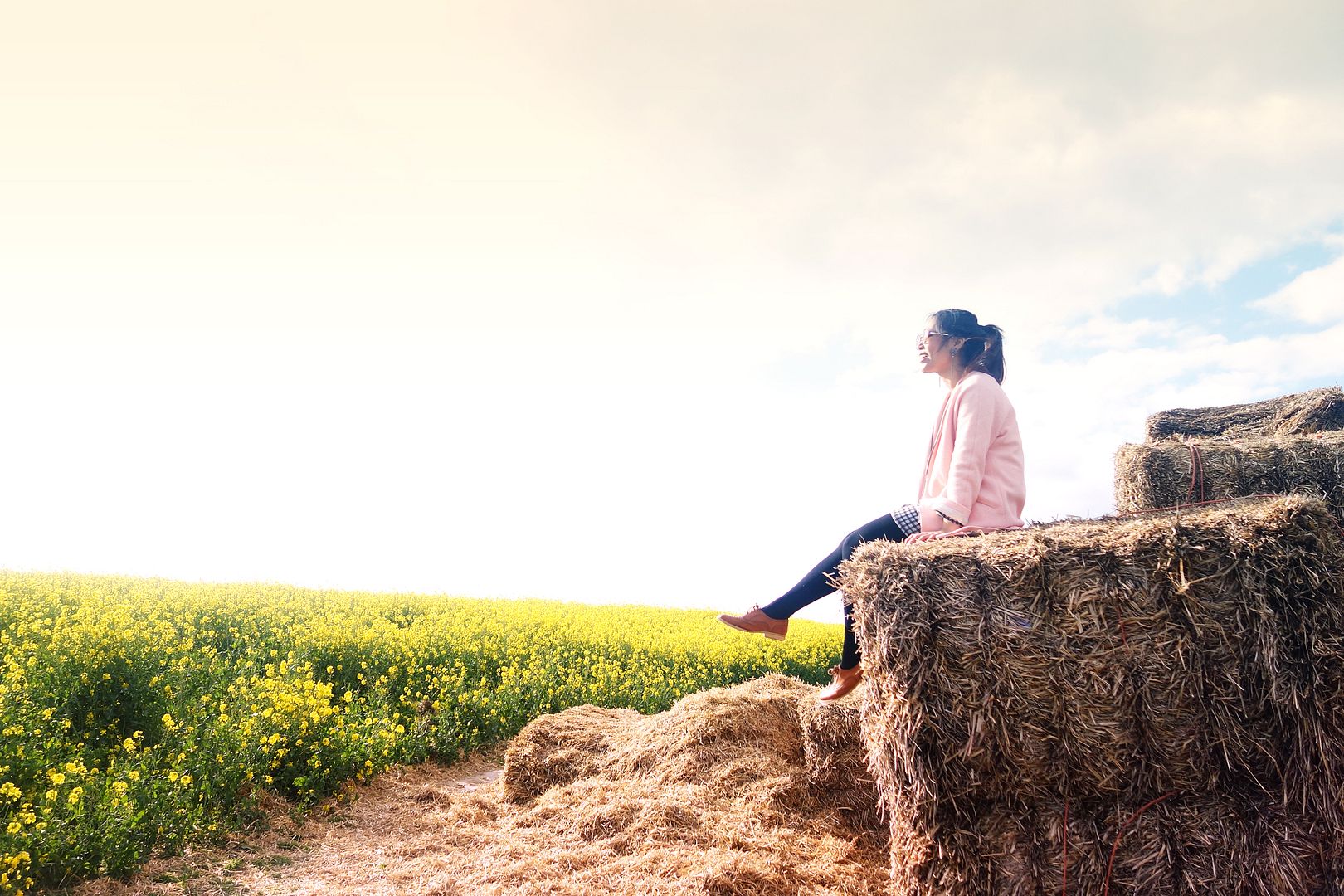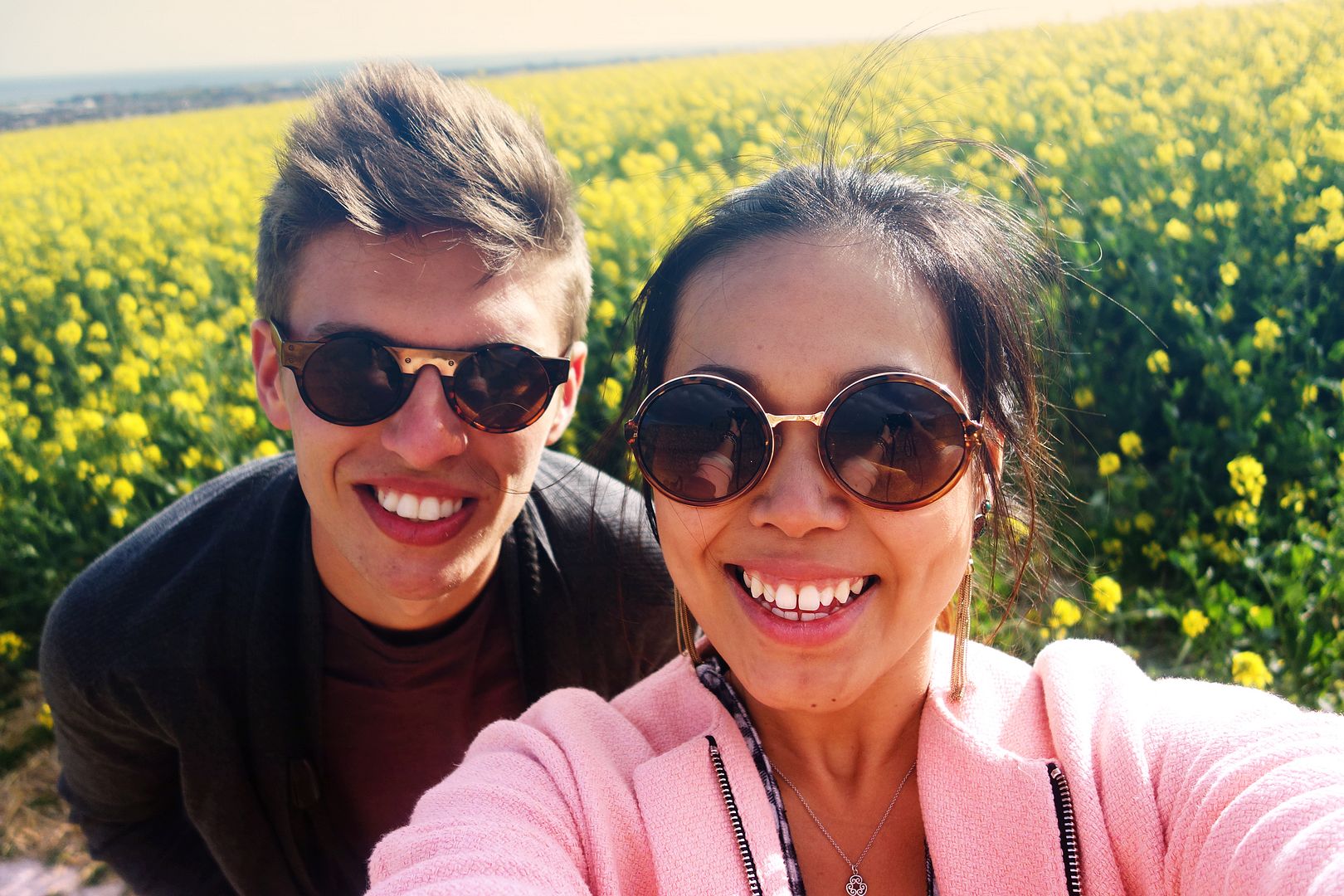 After a few more wobbly dances at the top, I leapt back down with a huge grin on my face and my breath caught in my throat. It was so much fun! Why have I never done this before?!
We spent the last remaining hours of sunlight sitting on one of the stacks, looking out into the sea and ripping off bits of bread to nibble on. It was drizzled in olive oil and topped with sun dried tomatoes. I fed Buddy some and he mopped it up, burped and beckoned us to return home.
So, that's my first adventure with mud/grass and it really wasn't as bad as I thought it would've been. I won't be taking mud baths any time soon but I feel less stupid about this silly little fear.
I even went camping last weekend with Jordan for the London to Brighton Mini Run (and survived to tell the tale - post coming soon!)
In the mean time, if you want to see a video version of me (not so) elegantly jumping onto the haystacks or fancied the dashing pink coat that leaped up with me, I present to you my latest lookbook for spring outerwear.
Before I go, does anyone else have any weird phobias to share?
Come on, we're all friends here.