Hello! It's been a while.
I've been struck down with a bad case of gastritis (or so we think) which has transformed me into the hunchback of London and I currently walk like an old lady. Scratch that, the elderly are walking more upright than I am. I've been ordered to bed and between my frequent naps, I thought I'd update this ol' space on the internet. I hope you've all been well!
Luckily, I have a backlog of outfit posts to show with you all. Hallelujah for planned content but apologies for the delay! This outfit combines all of my favourite things altogether: nautical stripes, sunsets, fedora hats and the sailor shade of blue.
It's a breath of fresh air and a sayonora to our April showers.
Are we up for a little story time? Grab a hot cuppa - it's a good'un.
These pictures were taken before Jordan saved a man's life. After I was done chasing my runaway fedora hat across the green, we heard a 'SPLASH' and turned to the bottom of the hill. A man was holding onto the river bed with two teenagers trying to pull him up. We suddenly heard loud cries for help and in a blink of an eye, Jordan ran down
with a whoosh of his cape (ok, I imagined this part)
to rescue him and pulled him up.
I'd hate to imagine what would've happened if we hadn't been there but the man was safe, albeit a little embarrassed, and all was well.
Jordan was knighted and the rest they say, is history.
Alas, that was just another figment of my imagination. I've been catching up on Once Upon A Time so I've been dreaming of fairytales even more.
Do you have a story to share? I'll be back very soon with a new post including my Rome outfits!
I've missed writing on here so much!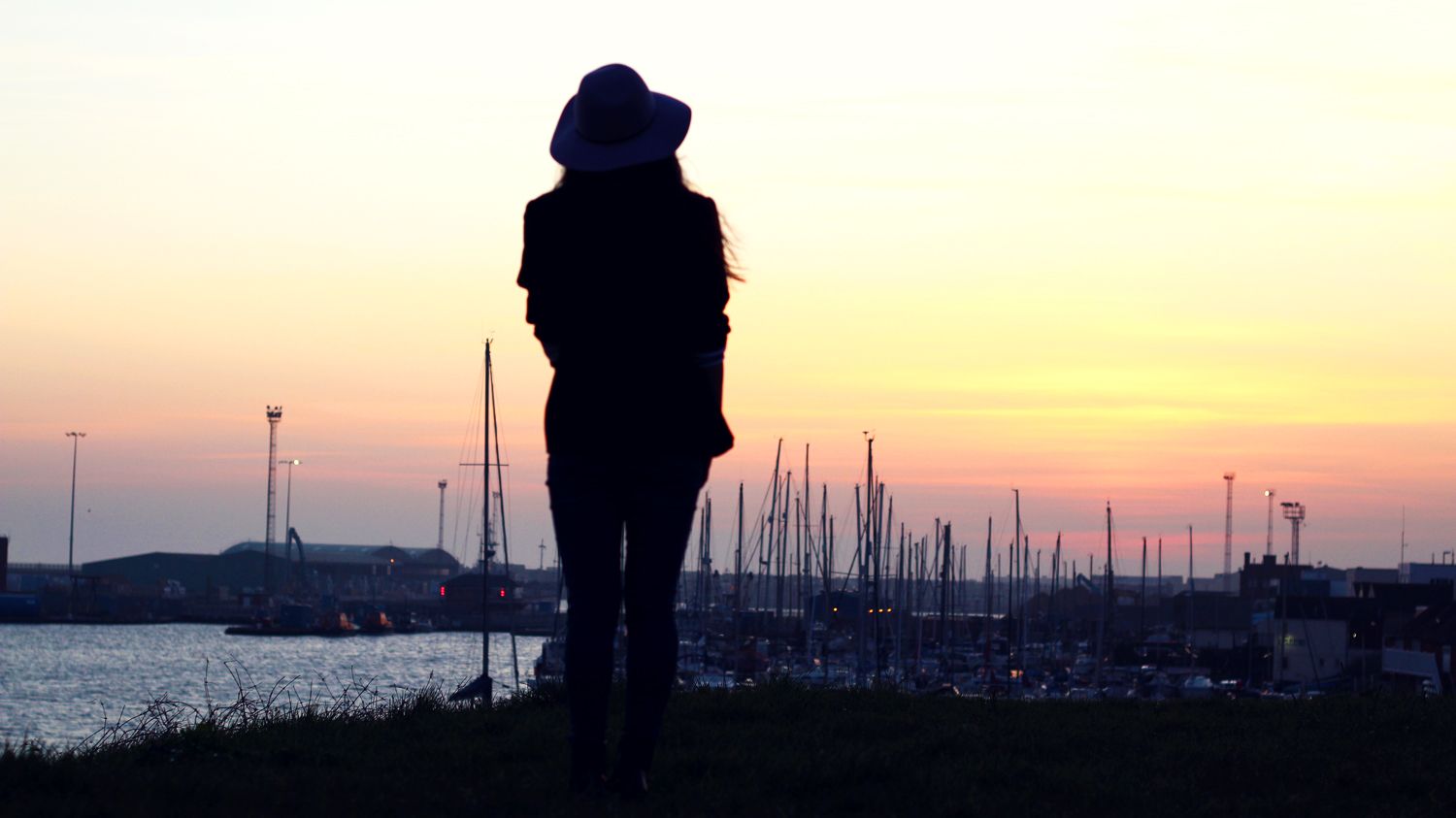 | striped top - asos | blazer - oasis | jeans - topshop | hat - asos | boots - river island |