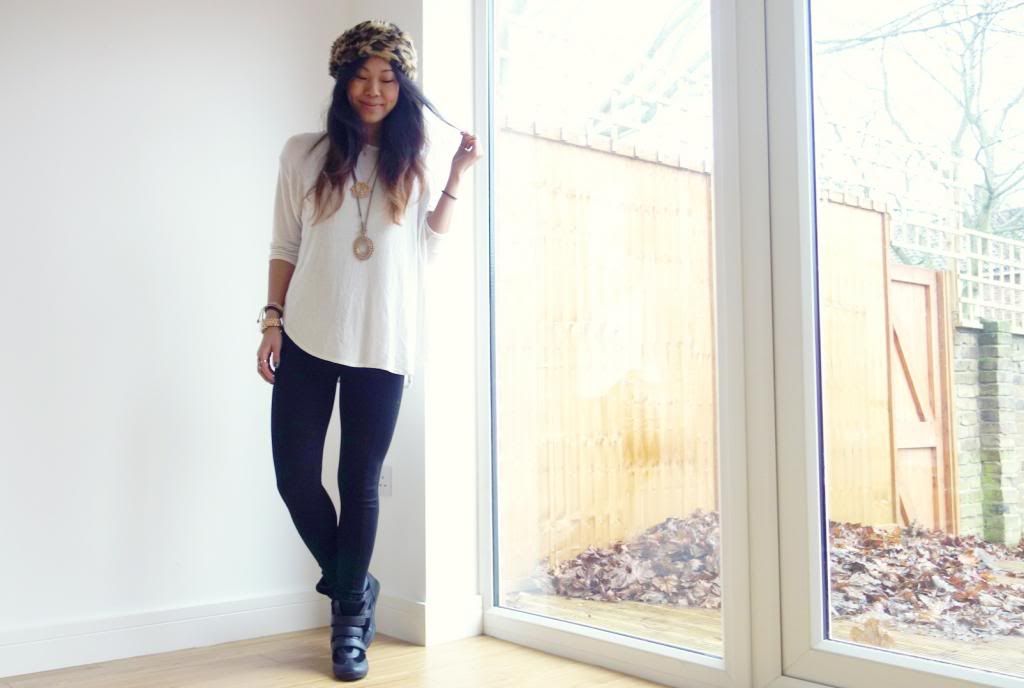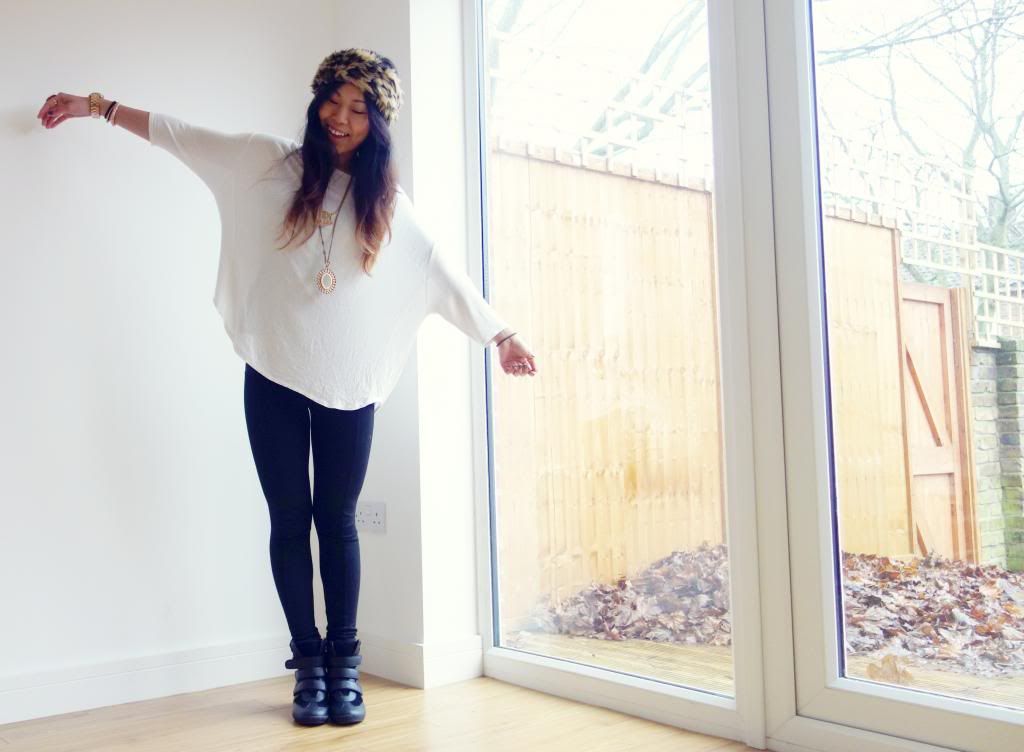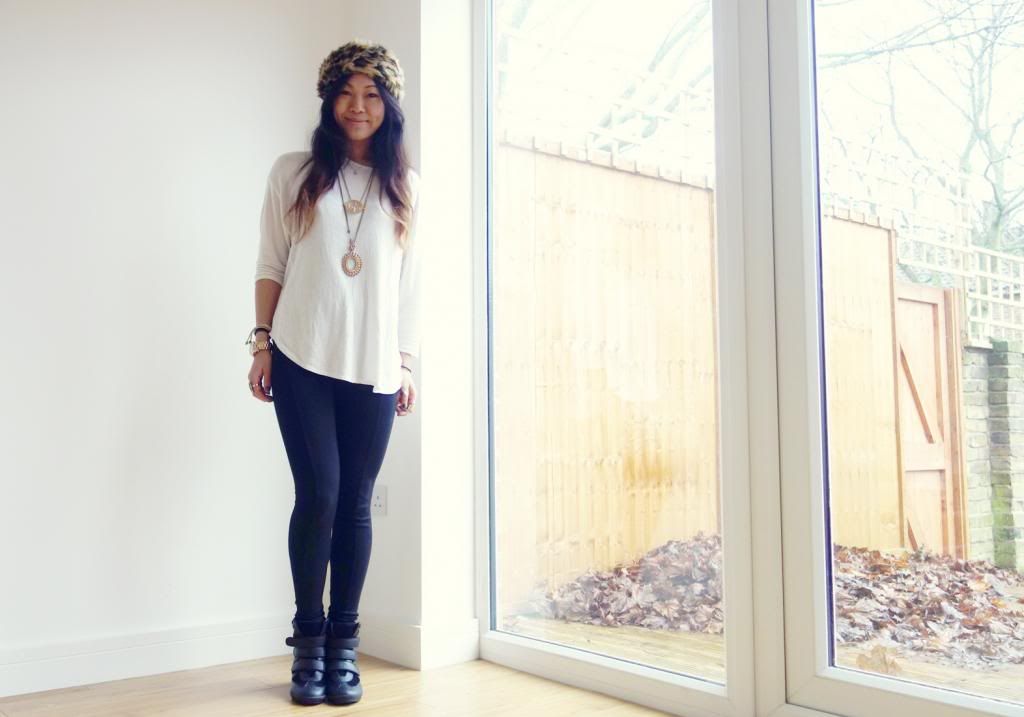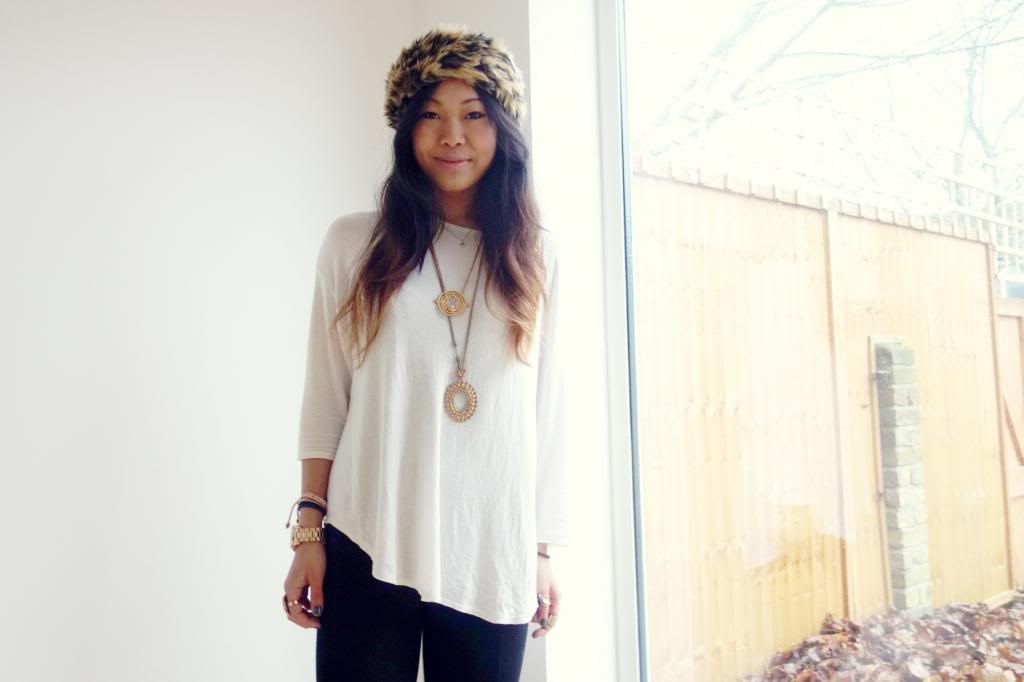 There are days I roll out of bed, take a quick glance at my clothing rails and draw a blank as to what to wear.
Oh, what trivial matters - it's not going to get much deeper than that today, folks.
I often base the day's outfit on my mood at the time. In this case, I decided to conjure up a pick 'n' mix of the first few words flitting across my mind and so behold, my take on a lazy modern bohemian vibe.
This cream coloured swing top has seen me through season to season; it's a piece that I often grab on the days that I have to coax myself out of my pyjama top with the compromise that I'm slipping myself into something equally as cosy... and more socially acceptable to go to work in. Please let me know when a '
Wear Your PJs To Work
' day becomes the law.
I pulled on my trainer wedges to give me some much needed height and eliminated my bed hair with this faux fur headband. I'm not normally one to opt for animal print but there's something about this particular accessory that makes me swoon (and my hair rejoice). It's an obnoxious piece and sits awkwardly on my head but I love it so. This human tea cosy keeps my head warm and I can't help but feel
magnificent
when it's on. It's my answer to Indiana Jones' Poet hat; a crown I adorn ready for me to go on a treacherous journey of challenges and dangers...
or in this case, my daily commute to work but just play along with me here...