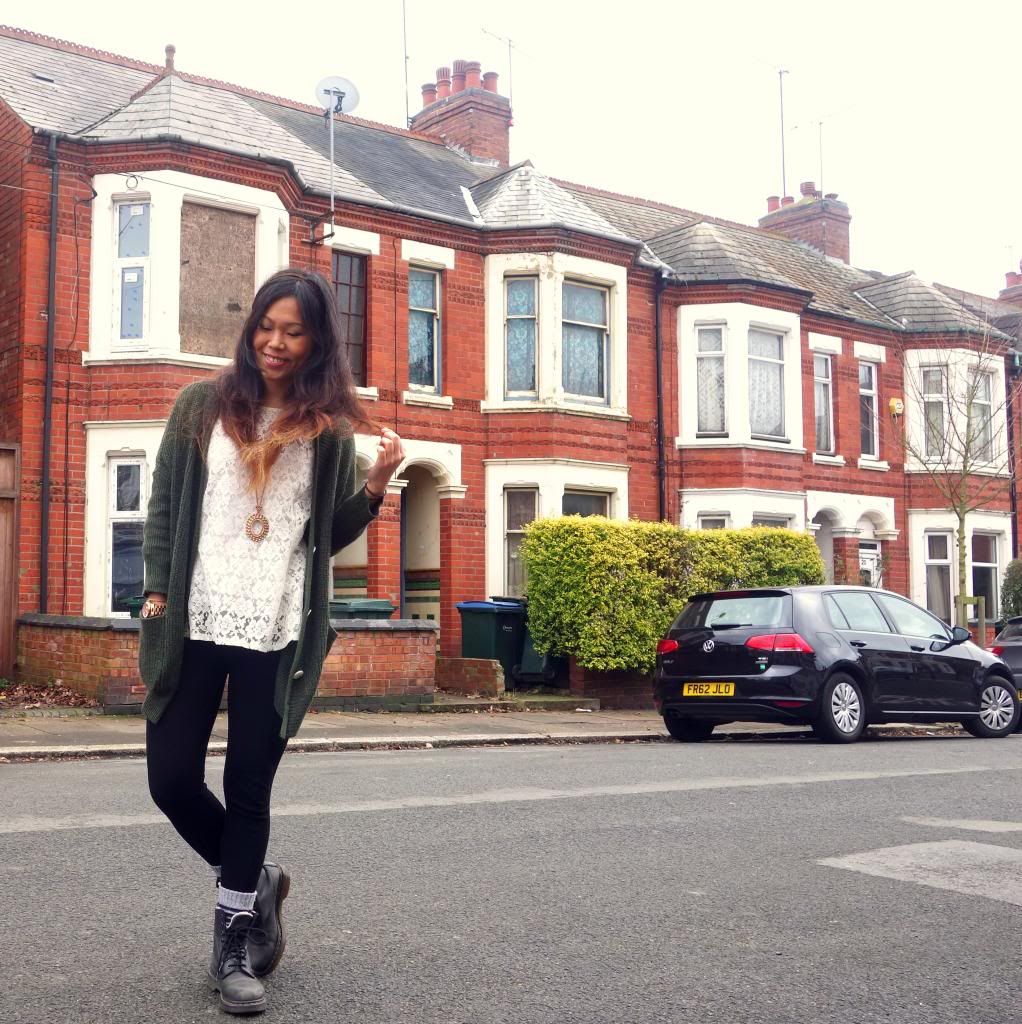 Hold yer horses, I'm not getting married anytime soon.
The lace top above has been in the family for a tiny bit longer than me - my mum bought it when she was roughly my age. It resembles a net curtain and I love it. I often like to roll the sleeves up all the way to my elbows and imagine my mum doing the exact same thing twenty three years ago. Vintage clothing fascinates me - there are so many stories waiting to be told about a person's discarded possessions and I like to imagine each one unfolding ready to embrace a new chapter with each new owner.
There's nothing worse than cold feet (except a lukewarm cuppa with icicles for toes) so these wooly socks and Dr Marten shearling-lined Serena boots helped to keep my tootsies warm despite us not going on an adventurous expedition with an Indiana Jones-eque Poet hat to match. I was in the mood to go on long country walks that day but instead chose to curl up under a thick blanket with a cup of hot tea and a familiar TV series playing in the background. The green knitted cardigan kept me deliciously warm and hugged me during the times my body let out little shivers when faced with the last dregs of the winter air.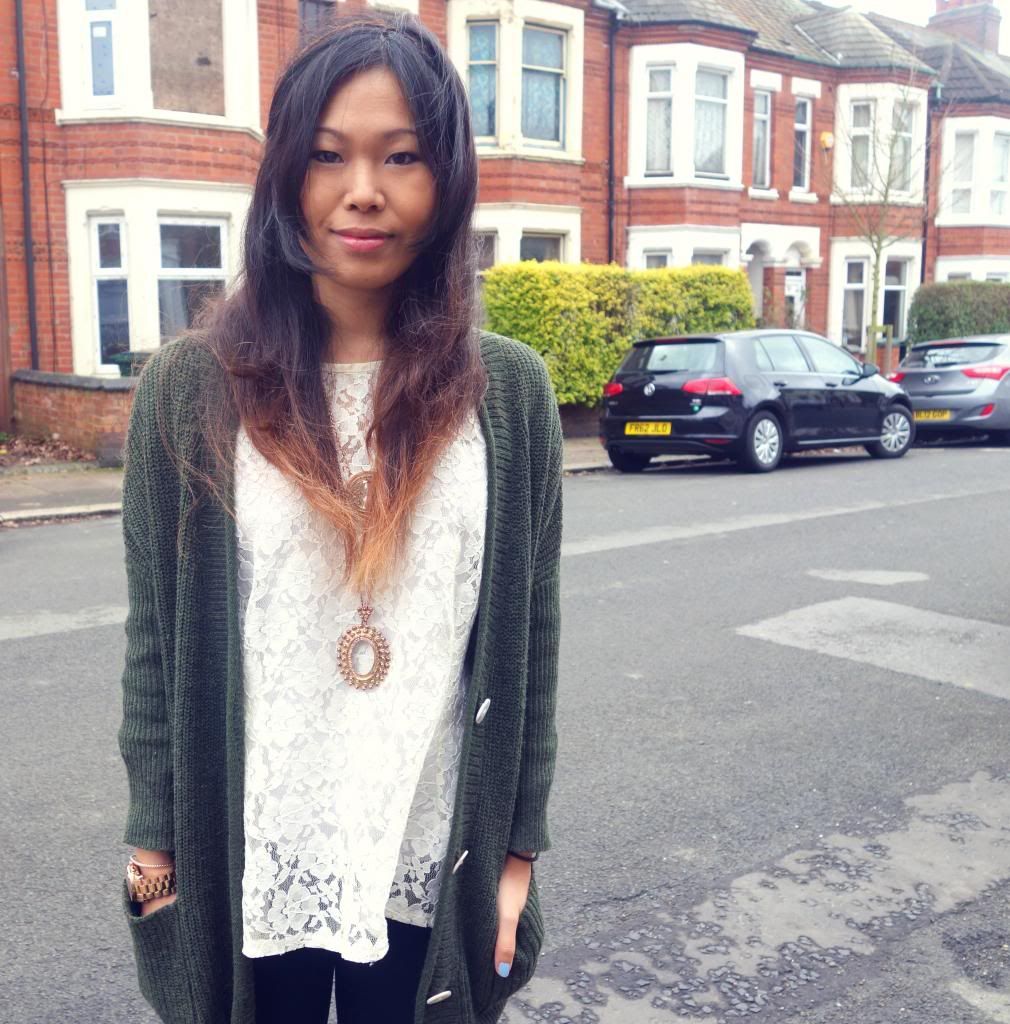 I think I'll raid the depths of my mother's wardrobe for more ancient clothing finds. I'll conjure up a series of magical tales and stories from the 60s. Watch this space, I'll be sure to let you in on them.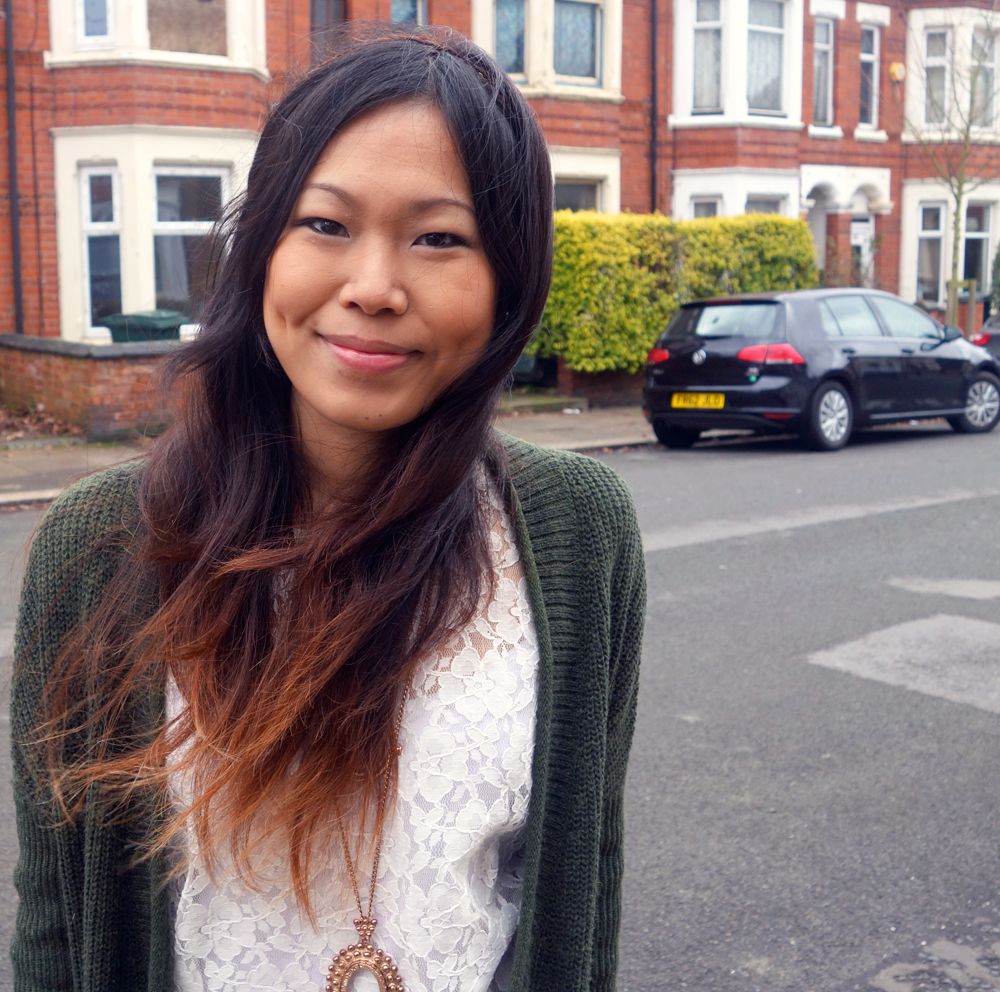 Did I mention the time my mum thought a 100ml bottle of D&G Light Blue was a room spray? She thought it was a gift and would randomly spray it to freshen up her bedroom. No need to say that I whipped the perfume right out of her hands pretty swiftly. I'm hoping her wardrobe will have a similar effect -
coo-eee Chanel bag, where are you hidin'?
[lace top - vintage, green slouchy cardigan - romwe (bought on Depop), gold necklace - new look, legging trousers - zara, dr marten serena boots]