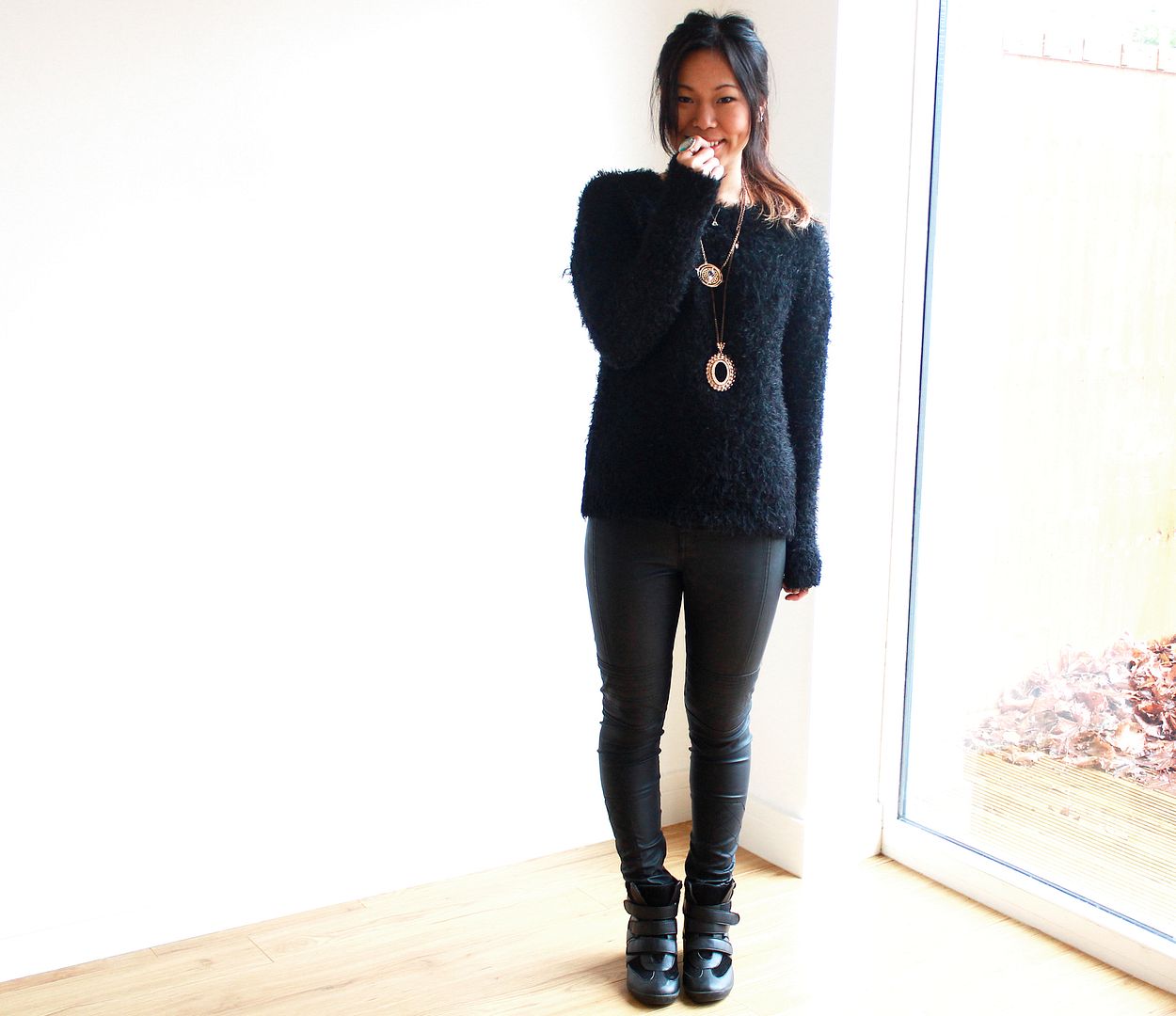 If in doubt, clad yourself head to toe in black.
It's a fail-safe option that I often opt for on desperate/lazy/uninspiring
(delete as applicable)
days and it encourages me to experiment with different textures and prints. I love the oversized furry jumper that I'm cuddled up against. I threw in some biker charm with the fitted leather trousers and combined style with comfort with the thick sporty wedges.
Style doesn't always have to overthrow comfort; an all black outfit doesn't have to be confined to a pair of black skinny jeans and a cardigan either. Sling on a bit of height, add in the sheen of leather, burrow yourself in a blanket of faux fur and you're ready to head out of the door. Don't forget to put on your favourite gold jewellery either - you never know when a Time-Turner will come in handy...
------------------------------------------------------------------------------------------------------------------------
-black furry jumper - new look
- faux leather trousers - asos petite
- black sporty wedges - shoe zone*
- time-turner - gift
- gold pendant - new look