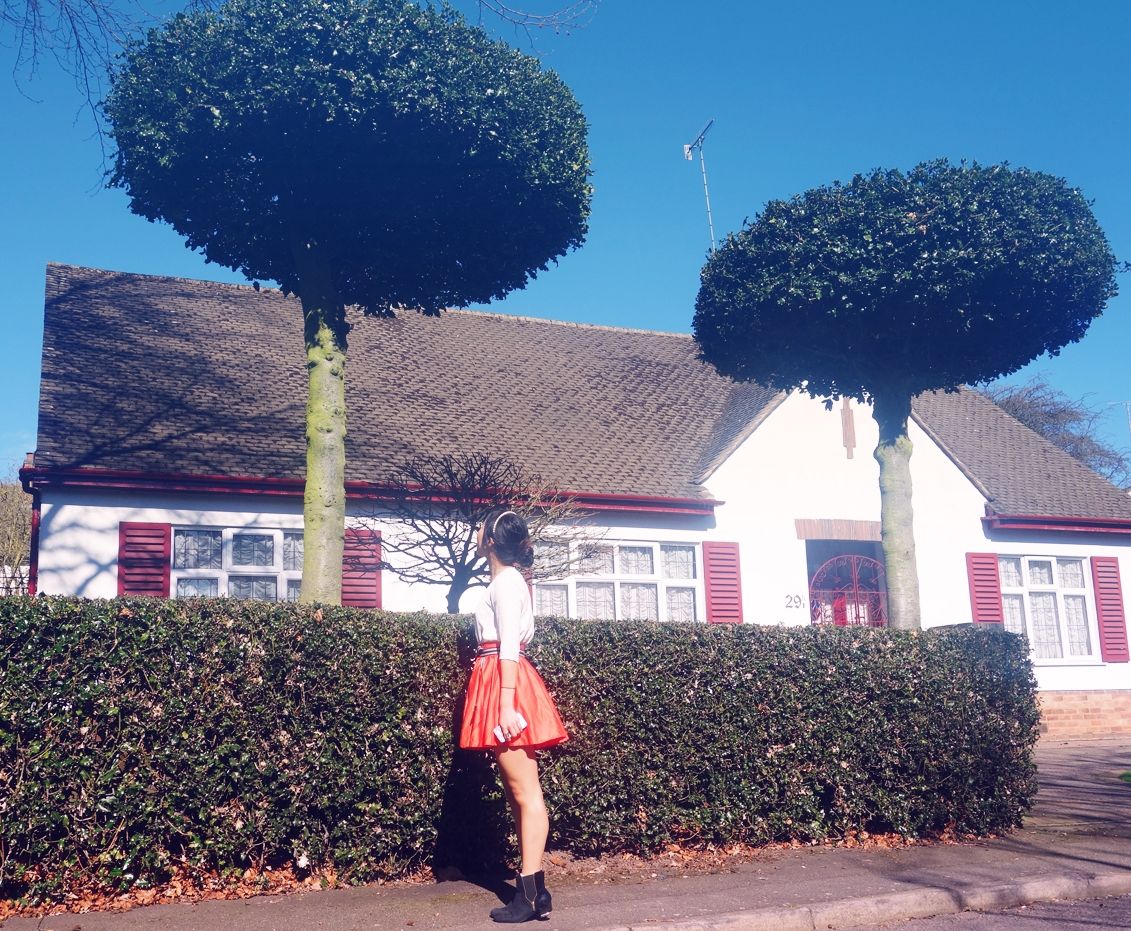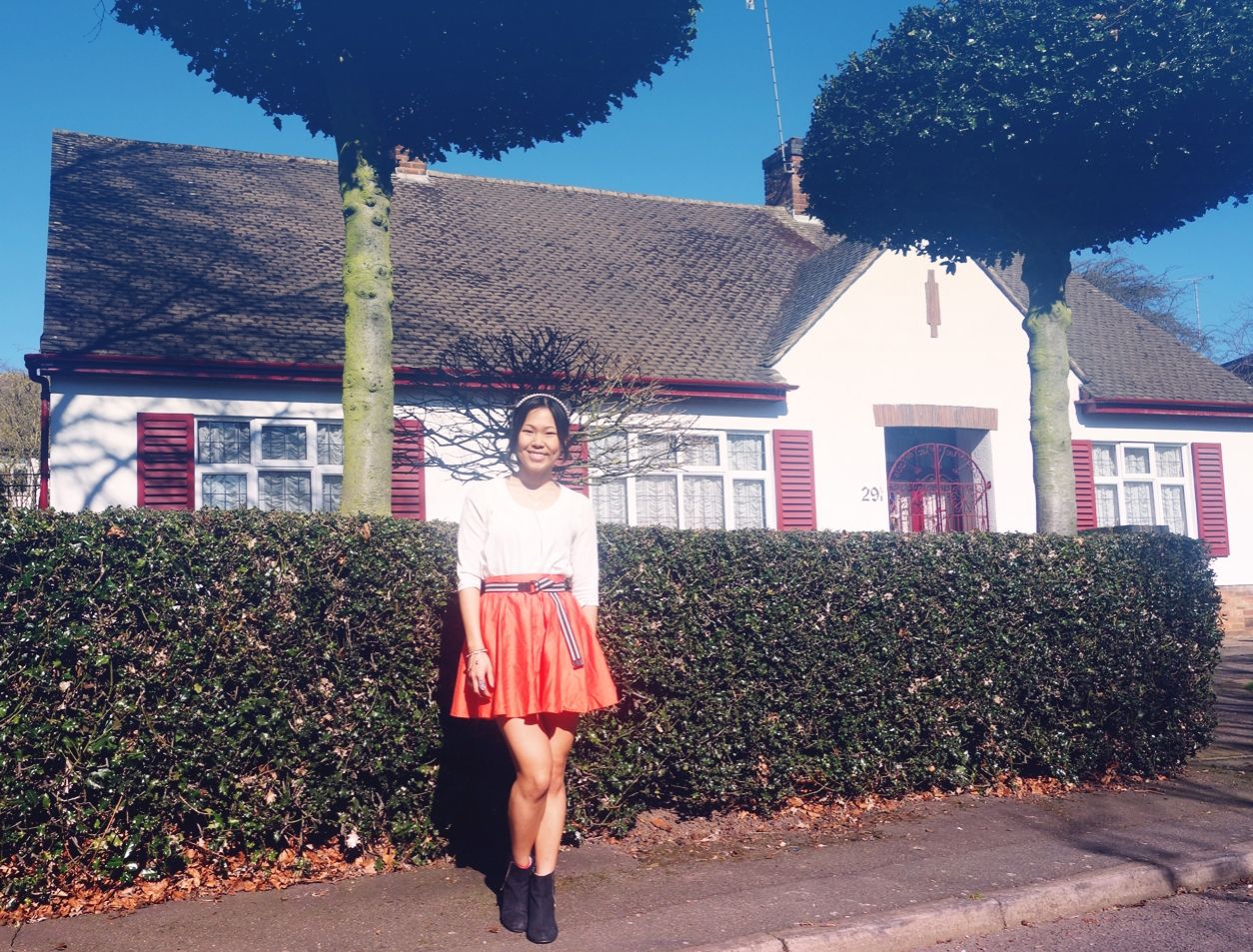 On this particularly sunny day, I decided on an ensemble that I was sure would put a lively spring in my step. I put on my white blouse with the peekaboo bow detail on the back, slipped on a bright orange skater skirt and stepped into my black ankle boots with the golden zips on the side. There's also nothing quite like pulling your hair into a messy bun and feeling the warm spring breeze curl itself around your neck.
With my spring uniform in place, I proceeded to run out of the door with my camera in hand. We stopped to marvel at the blossom trees and paused outside old Victorian houses imagining the kind of stories that were waiting to be told.
We breathed in the fresh air and let our skin soak up the afternoon sun. Dear winter, whilst you brought us golden leaves, evenings by the fire and big mugs of piping hot tea - I think I'm ready to say goodbye to you for another year.
What else do you do when you're wearing a floaty skater skirt?
You spin, twirl and swing until you're feeling delirious with happiness in fits of uncontrollable laughter.
Welcome spring, you've been lovely so far. I'd quite like you to stick around until summer arrives.