A lot can happen in a year.
Last February, I was juggling my last semester at university with job applications, various work experiences, the start of an internship and my relationship. I devoted what little free time I had on producing new content for my YouTube channel and blog which resulted in months of sleepless nights, stress-induced health problems and the constant worries of 'what am I going to do with my life?' swimming around in my mind.
Fast forward to 365 days later, I now have my first job in the 'real world' in an industry that I've always loved, I work for an amazing company and I have over 9000+ of you on YouTube that have supported me along the way! I thank my lucky stars every day and my worries have ironed themselves out (with only semi-permanent frown lines to give it away).
What's the point of that story?
I'd handle things differently if I had the chance to redo that period of time again. First and foremost, it's important to work your butt off for the last hurdles of your degree and future job prospects but it's equally as important to prioritise your health and happiness. It's perfectly fine if things don't go 100% to plan. It's OK if you feel like taking a few days off from everything. Just give yourself a few moments to calm down and move on. We have the rest of our lives to worry so don't let anxiety ruin this chapter of your life for you!
A few of you wanted to know about my life after university and asked if I had any tips to share so I really hope that this helps!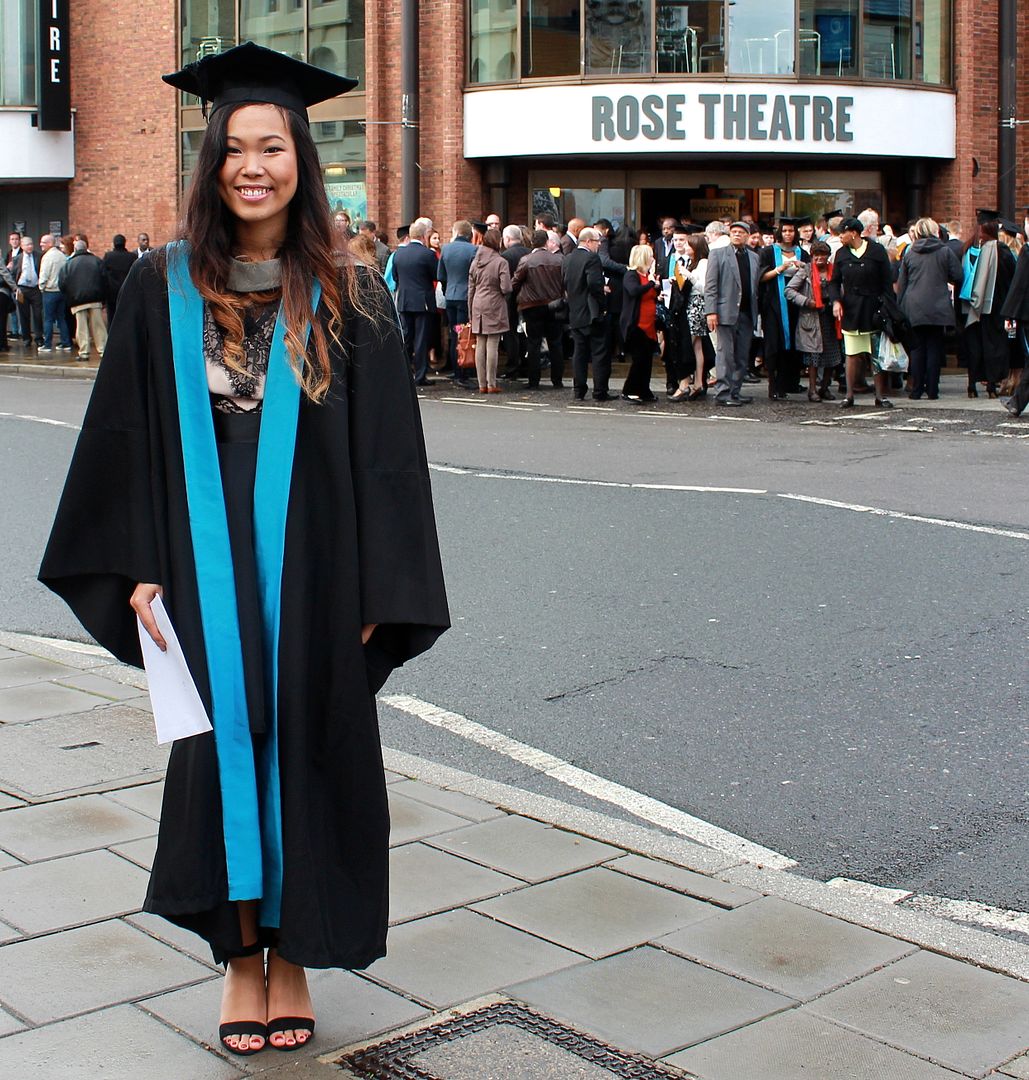 - If you haven't done so already, start applying for jobs now along with extra work experience/internships to fit in (if you have the time!) before you graduate. People often wait until the final weeks of their course to job search so beat the crowd and get in there first!
- Stand out with an impressive CV. Don't put the generic 'I love to walk my dog, watch TV and take long strolls on the beach' lines under your personal interests. You may as well scribble '
I. Am. Boring. And. Forgettable
.' across the page. Personalise each section to fit in with the job requirements, keep it constantly relevant to the role and show your potential employer why they NEED to have you on the team. Want to work in PR? Prove your social and networking skills or show off your blog! Want to work in Social Media? Demonstrate your online social presence along with previous experiences with social media strategies! Were you in charge of a company's Twitter/Facebook accounts? Shout about it (not literally)!
- Research into the company that you're applying for and become familiar with their work ethics, their goals and their past achievements. It's important for your potential employer to know that you're not treating them as another generic job application but you're passionate, serious and truly deserve to work there.
- Recognise your best skills and emphasise it. Sell yourself! I'm a very chatty person so I loved the interview process and used it to show that I'm (hopefully) approachable, sociable and easy to talk to! This was especially important for my role but also shows that I wouldn't be a horrible pain in the bum to work with ;) Are you a creative writer? Charm them in your cover letter (leave out the cheesy Harry Potter chat up lines though).
- Show that you're versatile and that you're willing to adapt yourself. I can't stress this point enough. I know so many people who aim for a particular position in a set industry with a specific salary in mind and refuse to budge. You'll be against
a lot
of competition so you'll have to compromise in order to give yourself the best possible chance. Don't be afraid to start from the bottom and to work yourself up! You'll gain a lot more experience that way and it will give off a positive attitude too : )
- If you're through to the interview process, congratulations! It's not as scary as you may think. Practise potential questions that may crop up with a friend or family member. Remember to take a deep breath before you answer, slow down and most importantly, be yourself. The reason your employer wants to meet you is because they're interested in what they've read in your CV/cover letter and want to know more about you as an individual - don't change that person because of your nerves. Remain professional but don't be a robot - we're all human here and they'll perfectly understand if you have a dose of interview jitters!
- Reward yourself and take well-deserved breaks! It's easy to get caught up in the manic process of applying for jobs but it doesn't mean that you should make yourself ill over it. Set yourself a target and once you're reached it, stop for the day. Go for a walk, wander around the shops or meet up with some friends to offload some stress! It'll do your mind a world of wonders and you'll be more refreshed and willing to start again the following day!
Those were the first things that popped into my mind but I talk about it a lot more in the video below. If you're interested in finding out more about my job and the process of getting it, have a little watch!
Whether you're in your final year of university, you've graduated or even about to approach your first year of higher education - I really hope that this has been helpful! Please don't ever be discouraged or be disappointed if things don't go swimmingly straight away. If you've put in the hard work, you WILL be rewarded and things can only ever get better! : )
I hope you're all having a great day so far!