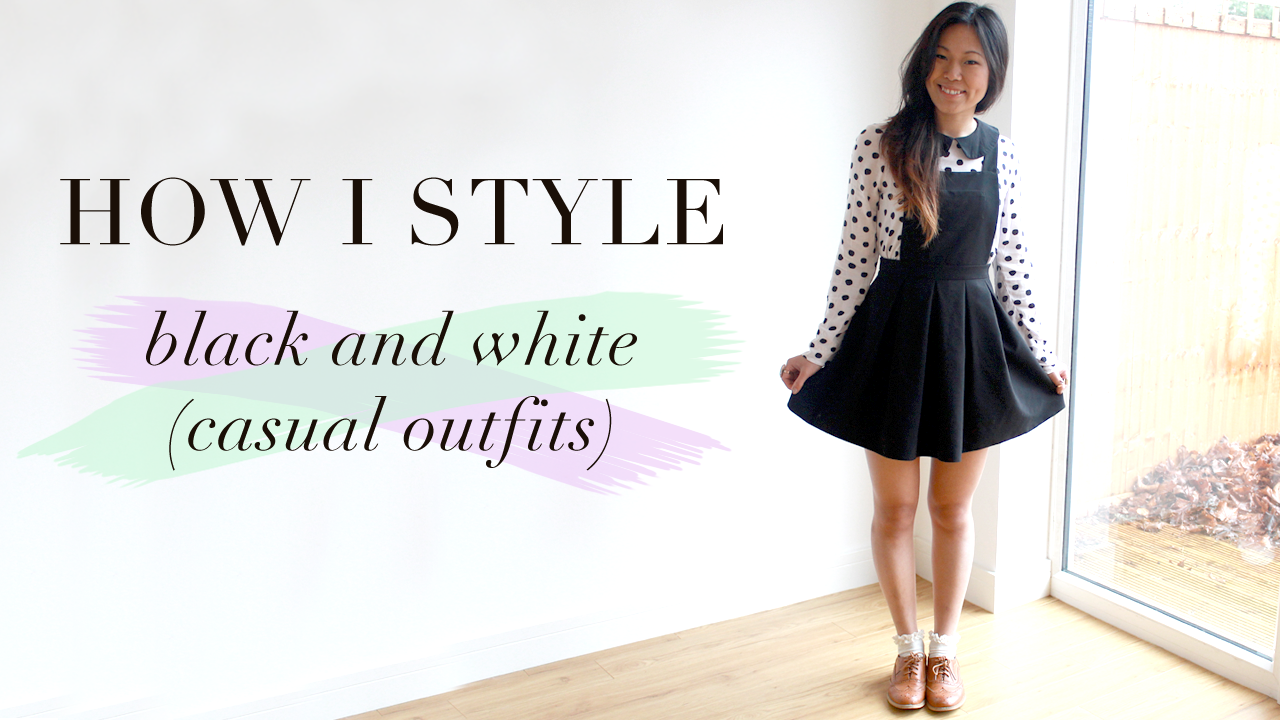 Happy Friday and Happy Valentine's Day!
I thought I'd write a quick post on a new lookbook that I uploaded last night! It's the second part to my 'How I Style: Black and White' series and focuses on the casual outfits for day trips/school/lunch. From pinafore dresses, leather trousers to fluffy jumpers - I hope it helps! The video is embedded below : )
Do you have anything special planned for tonight?
Jordan and I aren't usually the type to get super romantic (probably the only girl to request for no flowers, cuddly toys or chocolate!) but have decided to celebrate it instead with the key to our hearts: good food. The winter blues comes with its fair dose of nostalgia for the summer holidays. I've been wistful and yearning for the sunshine radiating from the photographs in Madrid and Barcelona so Jordan surprised me with a booking at a family owned Spanish tapas restaurant in Brighton. Yay! Tapas is one of my favourite meals of all time (the other being dim sum) so I'm very excited for some gambas pil pil, Spanish omelette and patatas bravas (to name but a few) tonight.
I'll be hopping on a train from London after work today and I'm counting down until it's time to chow down (oh, and declare our undying love for each other ofc (bleughhh)). It's good to be back in Brighton after a hectic week in the city! My little sister turned 19 yesterday (sheesh, where has the time gone?!) so this weekend will be filled with belated celebrations and more food ;)
Whether you're spending today with your other half, friends, family or enjoying your own company - I hope that you have the best time : )