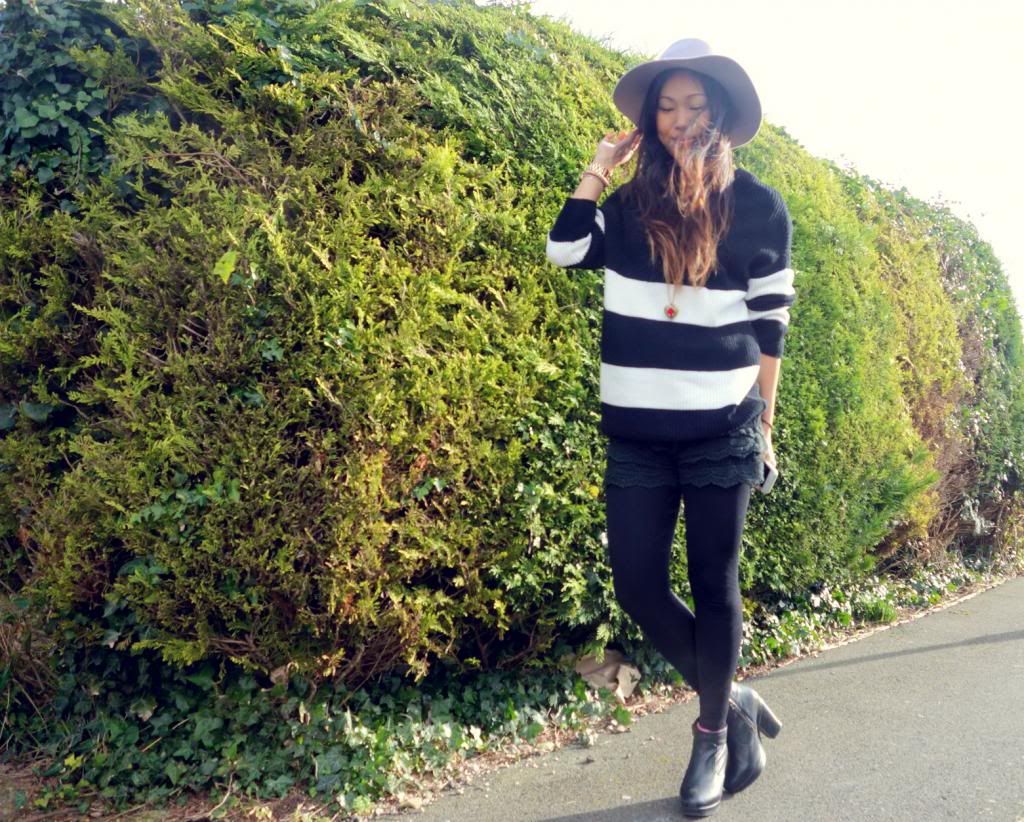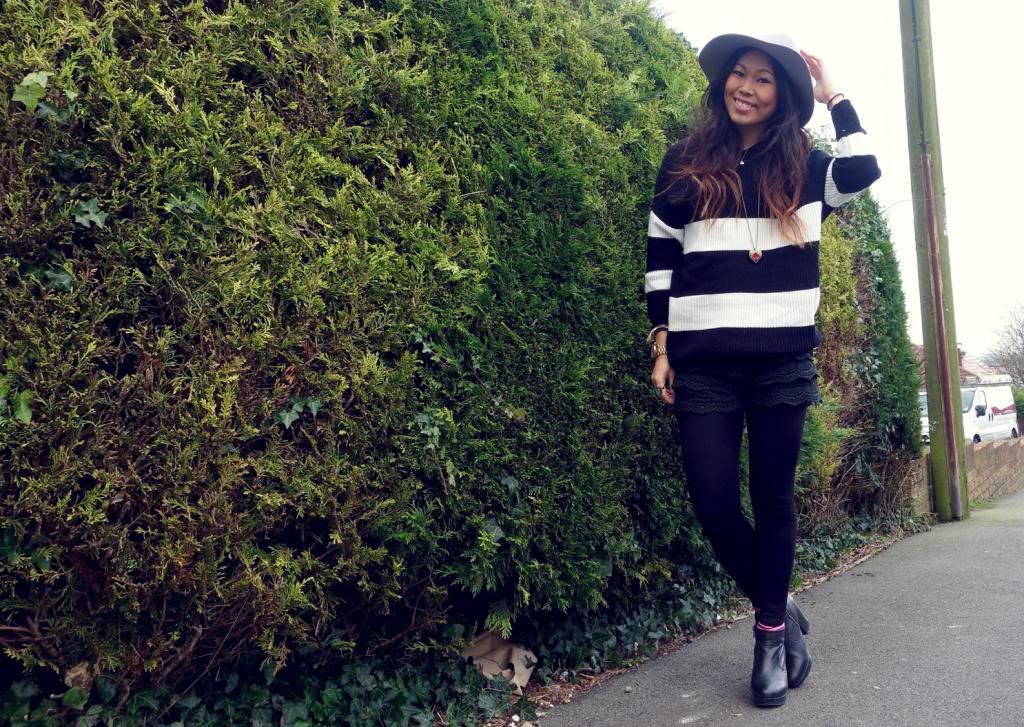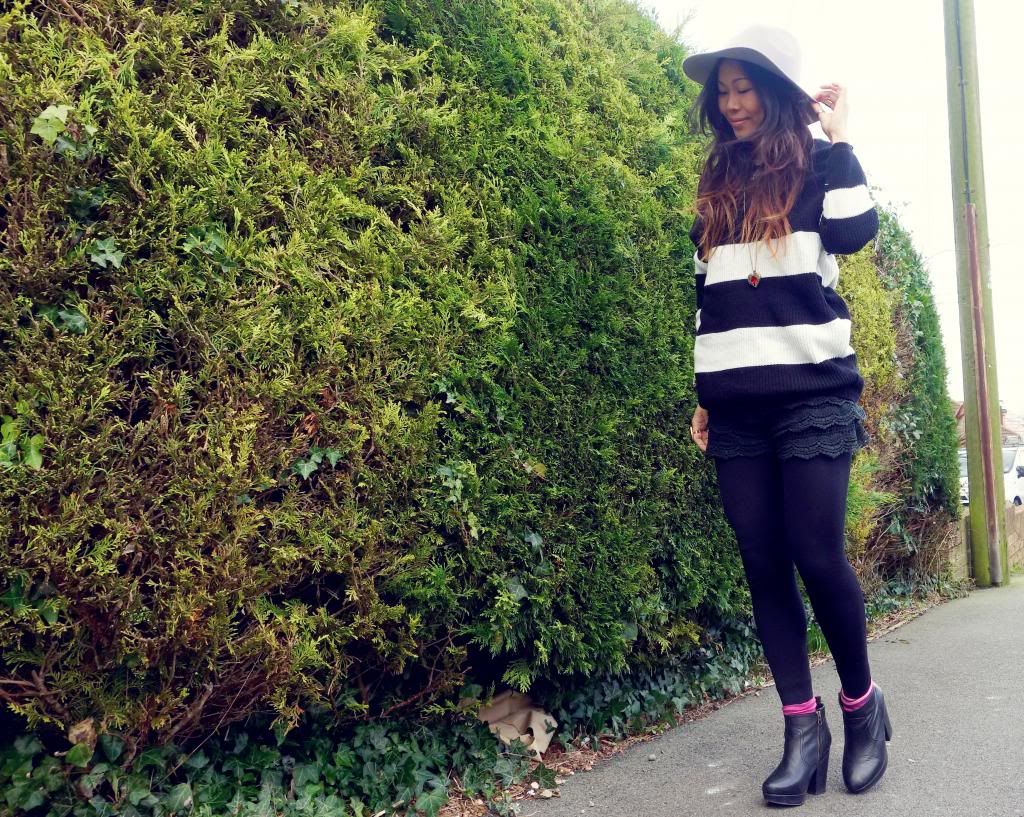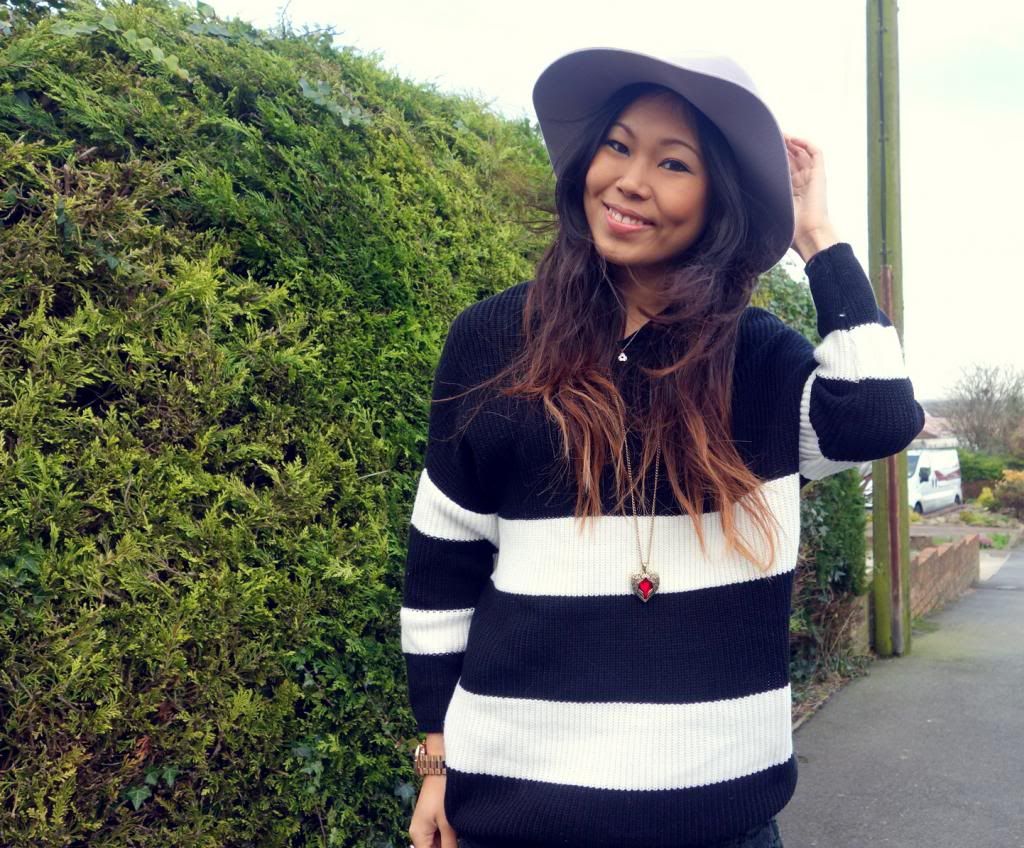 sometimes, there's nothing quite like bundling up in an oversized jumper; this is especially true if the jumper has batwing sleeves that allows me to run around outside pretending that i'm flapping my 'wings'. on a more different note, my wardrobe is forever on the receiving end of my addictive personality. at the moment, i'm obsessed with anything and everything emblazoned with nautical/breton stripes. i've purchased 3 new knits with the print just this month alone - woops.
so long Peter Pan collars.
in my defence, it's a timeless print that'll work no matter the season. i already have grand plans to swap the black shorts and tights with some pastel coloured shorts and gladiator sandals as soon as summer rolls around. smart purchase, amiright?
another thing that i'm infatuated with? this felt fedora hat from ASOS. putting it on makes me feel like an explorer ready to tackle the ancient curses in an enchanted Egyptian pyramid. at the complete opposite end of the spectrum, i also pretend that i'm Audrey Hepburn merrily gliding down the streets of New York with a danish pastry in hand on my way to Tiffany's. i wouldn't advise mixing both scenarios together either - it doesn't quite work.
have you been lusting after a certain print or style of clothing recently?
--------------------------------------------------------------------------------------------------------------------
striped jumper - depop + crochet layer shorts - eBay + alibi ankle boots - topshop + lilac felt fedora hat - asos + heart necklace - rings and tings*]