Soho is normally my favoured area of London to explore with its winding streets of quirkily-dressed window displays and enticing new restaurants to tick off my
food bucket list
.
Last weekend, Jordan and I began our adventures elsewhere. We skipped and hopped (well, took the DLR) down to East London and started our day with the company of Brick Lane, Spitalfields and Liverpool Street. Although I work in the area, it's easy enough to overlook the streets as a potential weekend haunt so I beckoned Jordan over, took him to my favourite spots and filled our tummies with some good eats.
For a day gallivanting around the city, comfort is key.
Who do I look to for such a piece?
My mother's wardrobe, of course! She bought this monochrome checkered dress from China
a few years ago for a mere £2 and it's been sadly forgotten about ever since... until now. I pulled on my well-loved Dr Marten Serenas (they're shearling lined for extra warm tootsie toes), wrapped myself in my fitted Zara jacket and sprung out of my front door with my camera in tow.
However, sporting bare legs in winter wasn't the smartest decision to start the day with (
even if it looks misleadingly sunny from your bedroom window
), d'oh. Thankfully, Boots quickly swooped in to the rescue with some thick black tights (
and a bill of £7, double d'oh
) and our momentary hiccup was resolved and the day resumed.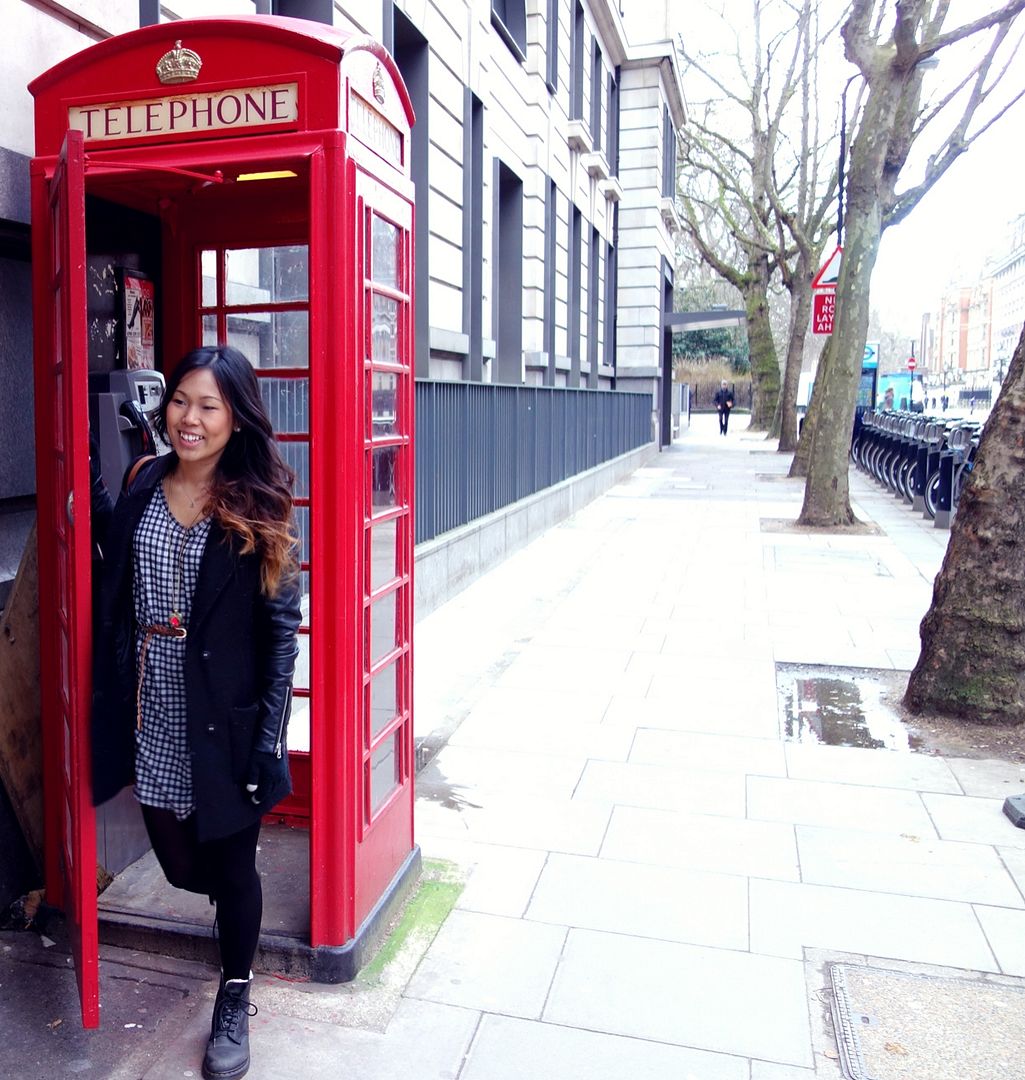 [checkered dress - mother's wardrobe, coat - zara, Dr Marten Serena boots, cross body bag - primark, necklace - ring n tings*, belt - primark]
London's way of combining its history with its ever-evolving growth is one of the reasons why I love this city. The picturesque architecture married with the towering skyscrapers? Beautiful.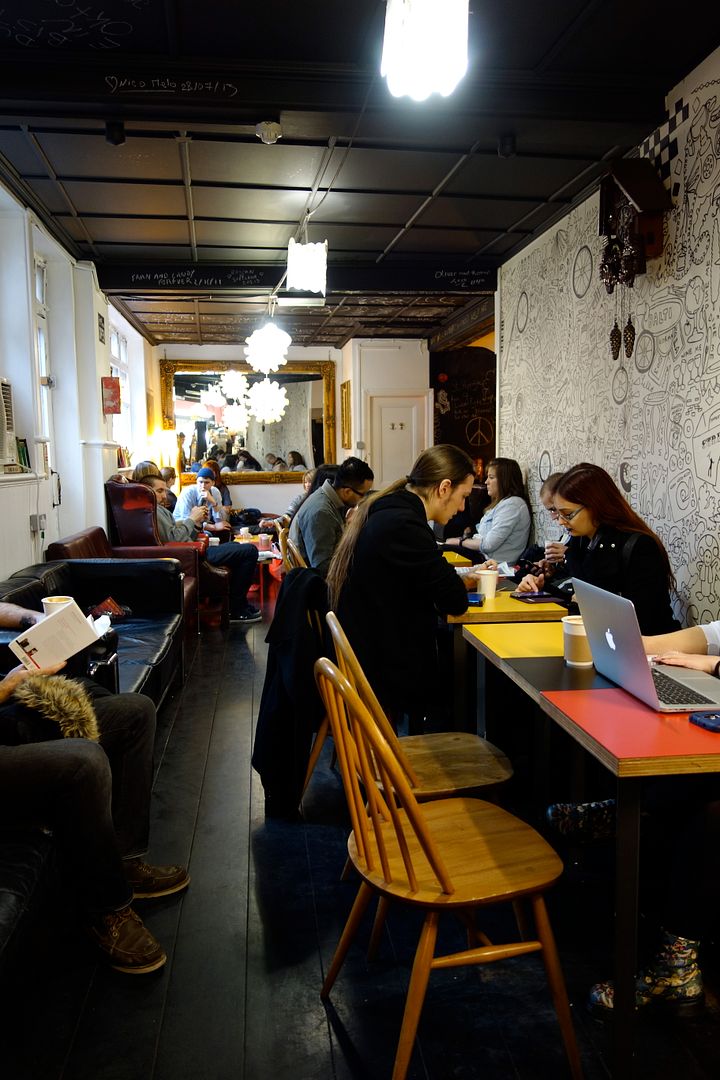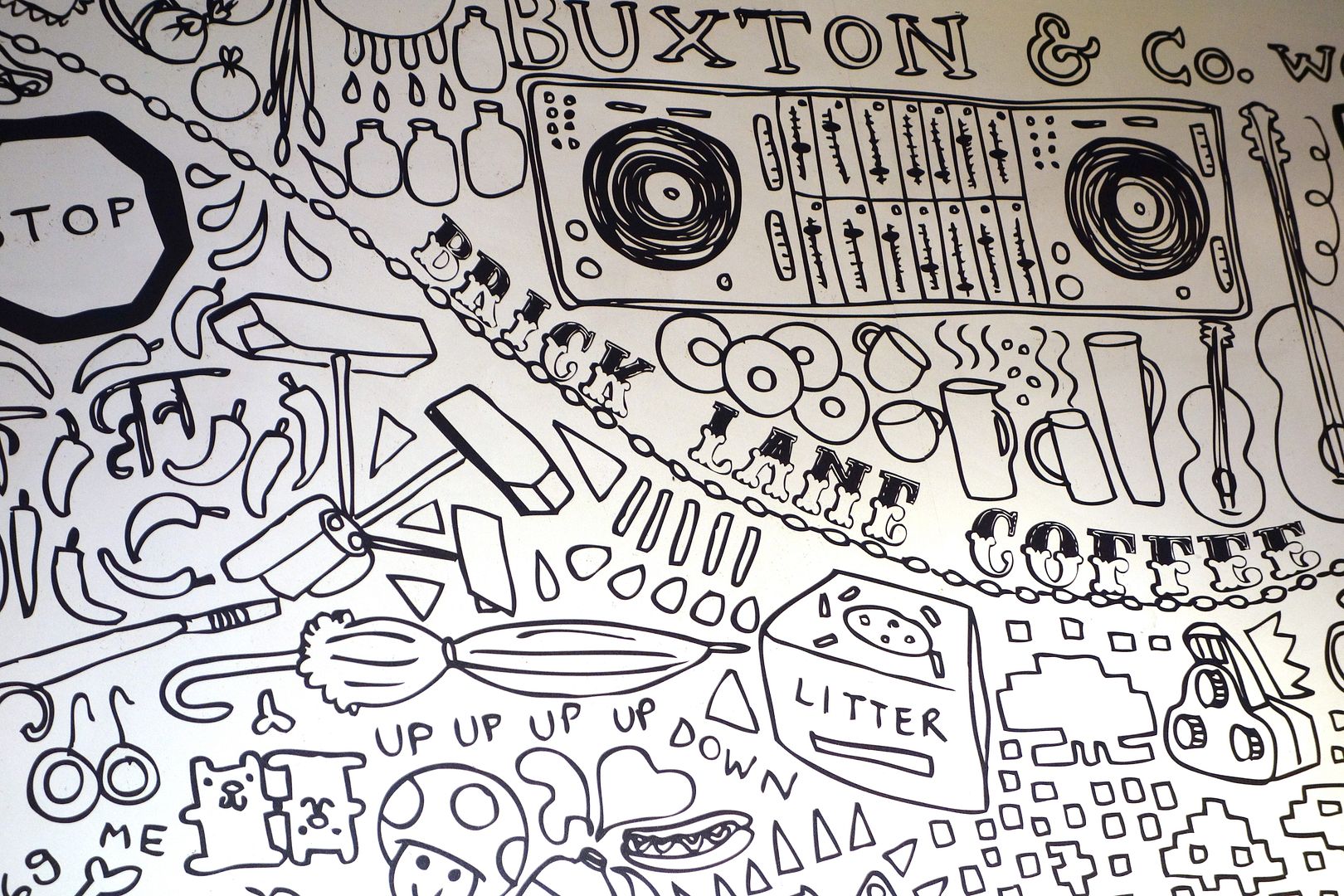 Quick stop at Brick Lane Coffee for no-nonsense service, a good brew and worn sofas to perch on to people watch. Opt for their dirty soy chai latte if you ever pass by - caffeine is good for the soul 'n' all.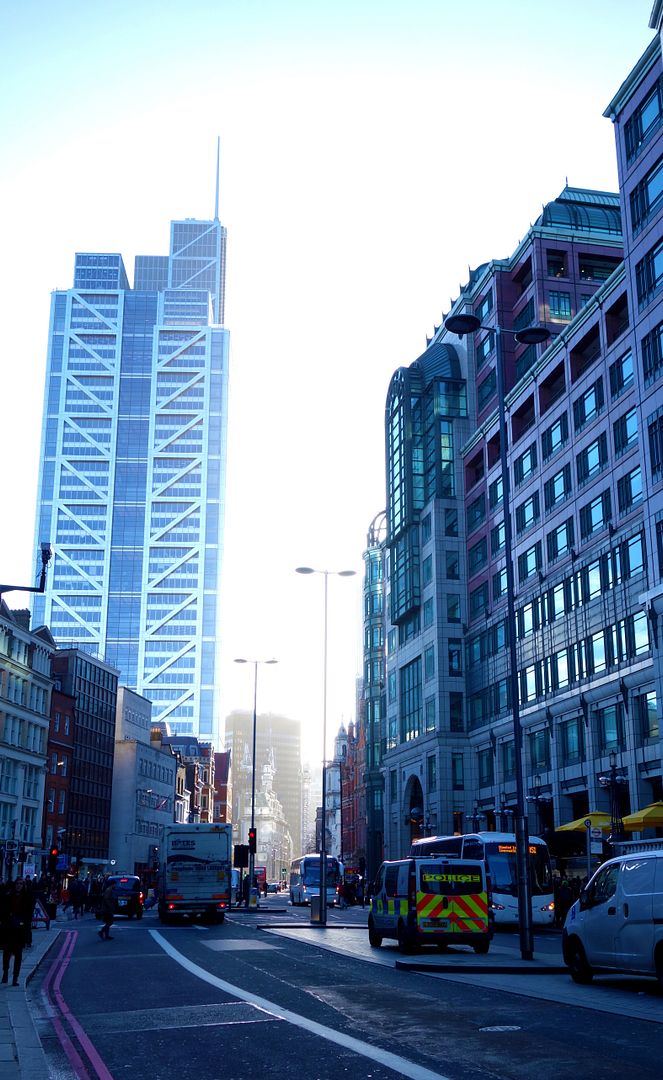 Et voila!
Our quick jaunt through the East End of London has come to an end.
What are your favourite places to explore? :)