Hello!
HAPPY NEW YEAR!
Apologies that it's taken me this long to get a post up - I hope you all had a WONDROUS Christmas and a great way of welcoming the new year in. How has January been for you so far? I thought I'd kick start the first post of 2014 in the best way that I know... with food. A fashion post will be up tomorrow though!
Jordan visited me in London this weekend so we both went aboard the foodie train and made it a mission to try and track down some new restaurants/cheap eats in the city. You see, we've set ourselves a new resolution to find the time to try out a new place to eat (at least once a month) on our weekend outings. It's not a generic 'lose weight/be healthier' one but as I still lead a 80-90% clean eating/work out 5x a week lifestyle, it seemed to make sense to allow us to indulge on treats during the weekend as we don't see each other during the week! I enjoy healthy eating above all else but it's great to allow yourself a carby/calorie-filled treat meal at the weekends! Food is for the soul 'n' all that ;)...
Saturday:
We decided to go on a 'food crawl' around London. It was great. As both our metabolisms are stupidly high, this resulted in a lot of food this weekend. Woops. Our top haunt? Soho - the area that just keeps offering.
On a side (aha, middle) note, I'm experimenting with a middle parting... yes or no?! I can't decide whether I look more grown up... or whether I have a 'witchy' vibe about me with it.
First new encounter:
Flat White in Soho
.
We're both on the hunt for the best coffee in London. As previous Starbucks addicts, we've since realised that the caffeinated drink is a lot better from independent coffee shops. This particular one is situated among the hustle and bustle of Berwick Street Market. It hails from Australia and New Zealand - it's also a nectar of the gods. We, of course, ordered its namesake and the flat white was a blend of the most beautiful flavours. Recommend.
We couldn't resist a train selfie.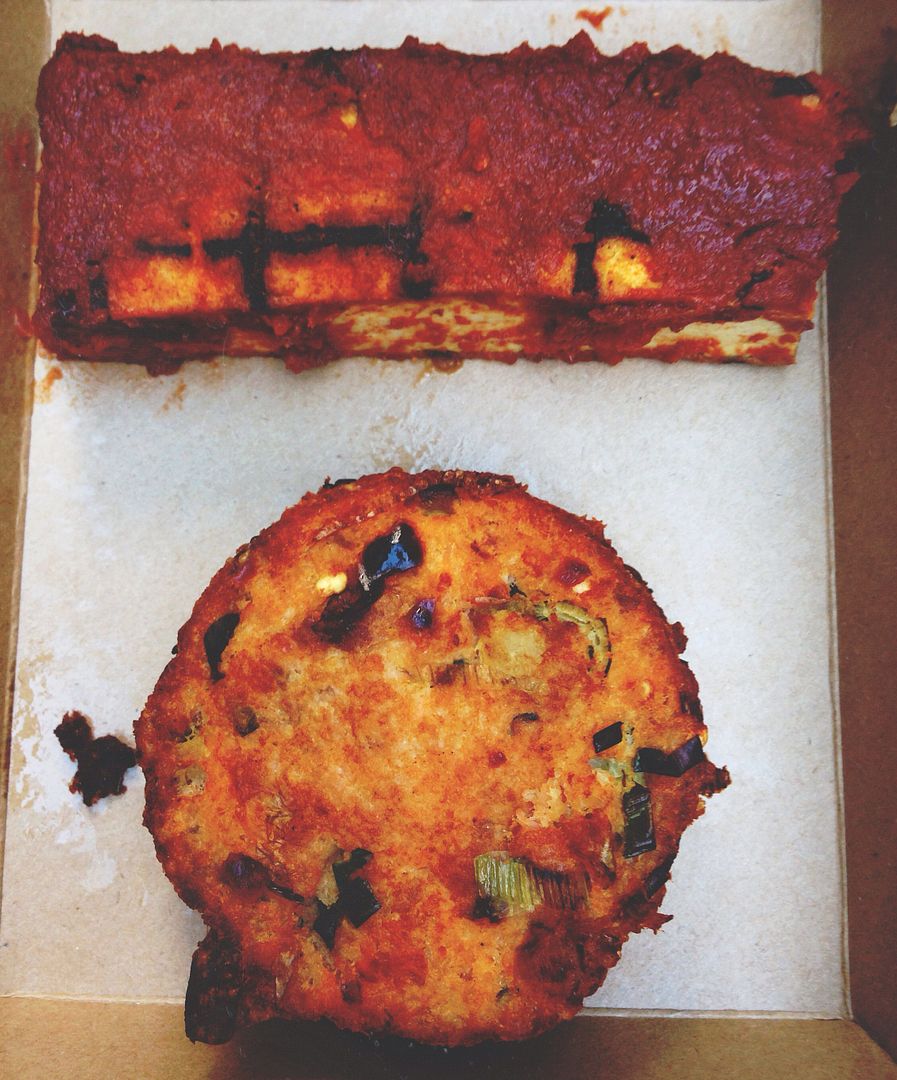 Lunch:
Wholefoods in Piccadilly Circus.
I'm a mad woman in that shop. I run up to everything, gasp then run back and babble nonsense like 'KALE CRISPS IN A PACKET', 'LOOK! BROWN RICE SUSHI!', 'QUINOA CAKE', 'PUMPKIN SOUP!!!' to an uninterested Jordan. This place pleases me more than the best sale at Topshop/Zara - that in itself speaks volumes. We grabbed a quick bite to eat: spicy fishcake and spinach cake for me, spicy fishcake and BBQ tofu for Jordan (as pictured above - the tofu was meant to be teriyaki chicken but was mixed up. He's a huge meat eater but I think he liked the tofu - SUCCESS.)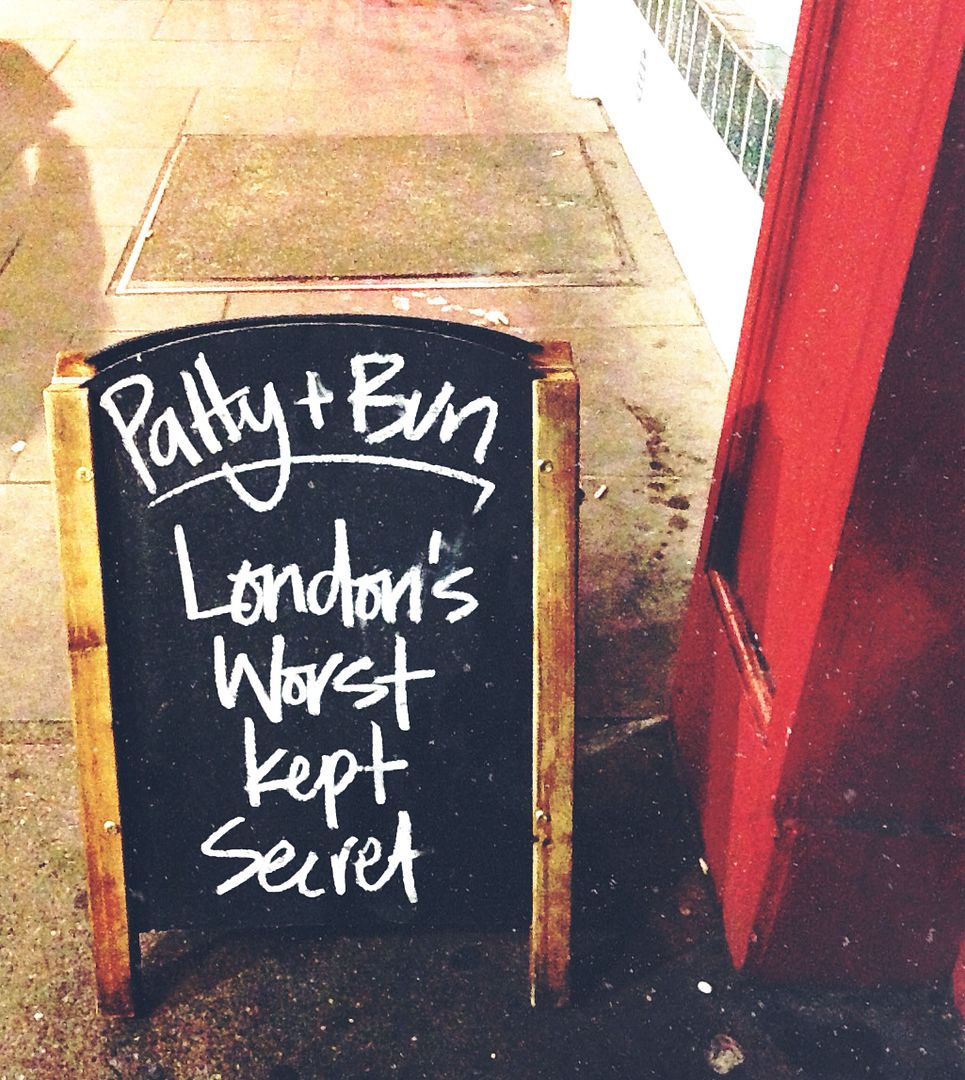 Dinner
(our third new encounter):
Patty and Bun, St. Christopher's Place
.
Aside from being on the search for the best coffee in London, we're also exploring the cities for the best burger. This, my friends, is up there in our top 3. The meat was seasoned well and beautifully cooked(medium rare), the chunky chilli chorizo relish was delish and most importantly, the brioche bun exceeded expectations. I'm very particular about burger buns and hate the sesame soft top ones that disintegrate between your fingers so you end up awkwardly holding the patty like a bun. No bueno. ALSO. THE WINGS - THE WINGS. They stole the show. I'm dreaming about them at this very moment. I won't talk TOO much about it as I'm planning on doing a review of the restaurant soon so keep your eyes peeled for that!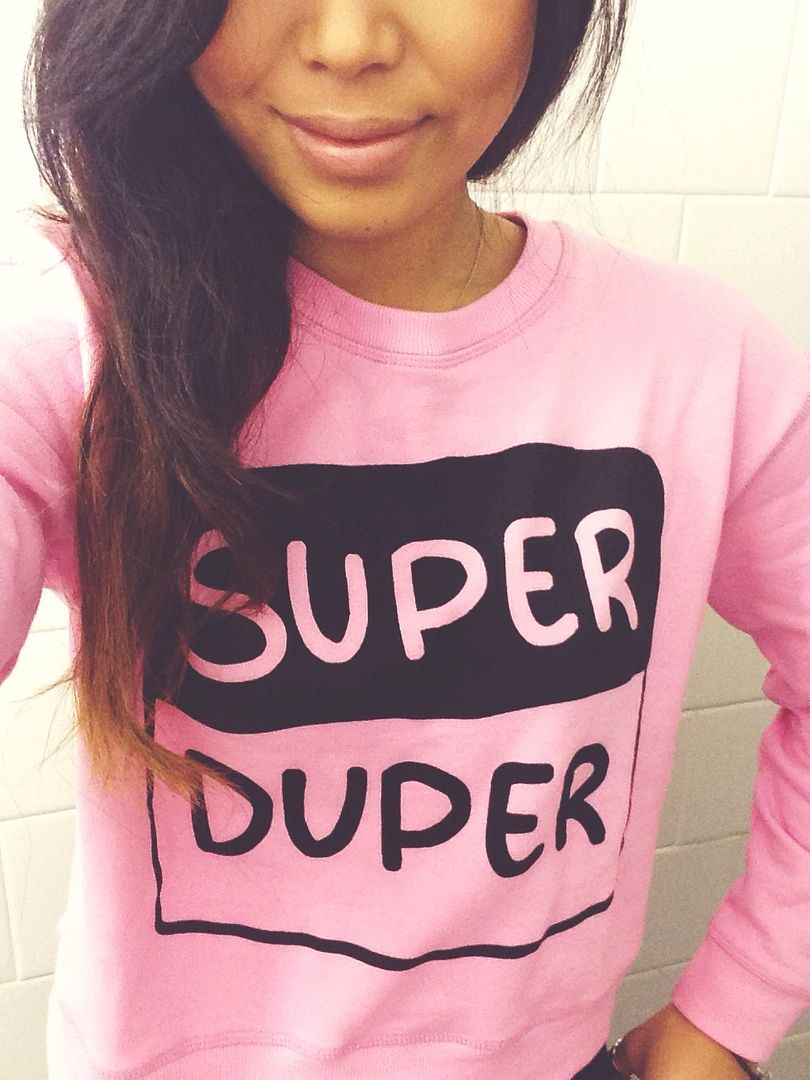 My new favourite jumper. I like rhymes, neon colours and cropped jumpers so this fits the bill pretty nicely. I feel like an 80s aerobics teacher in it but I ain't complainin'.
Sunday:
An impromptu trip to East London to visit the Brick Lane market, food stalls at the Truman Brewery and the famous hot salt beef bagel from Beigel Bake. Again, another review is in the works but if you're in the area...
GO
.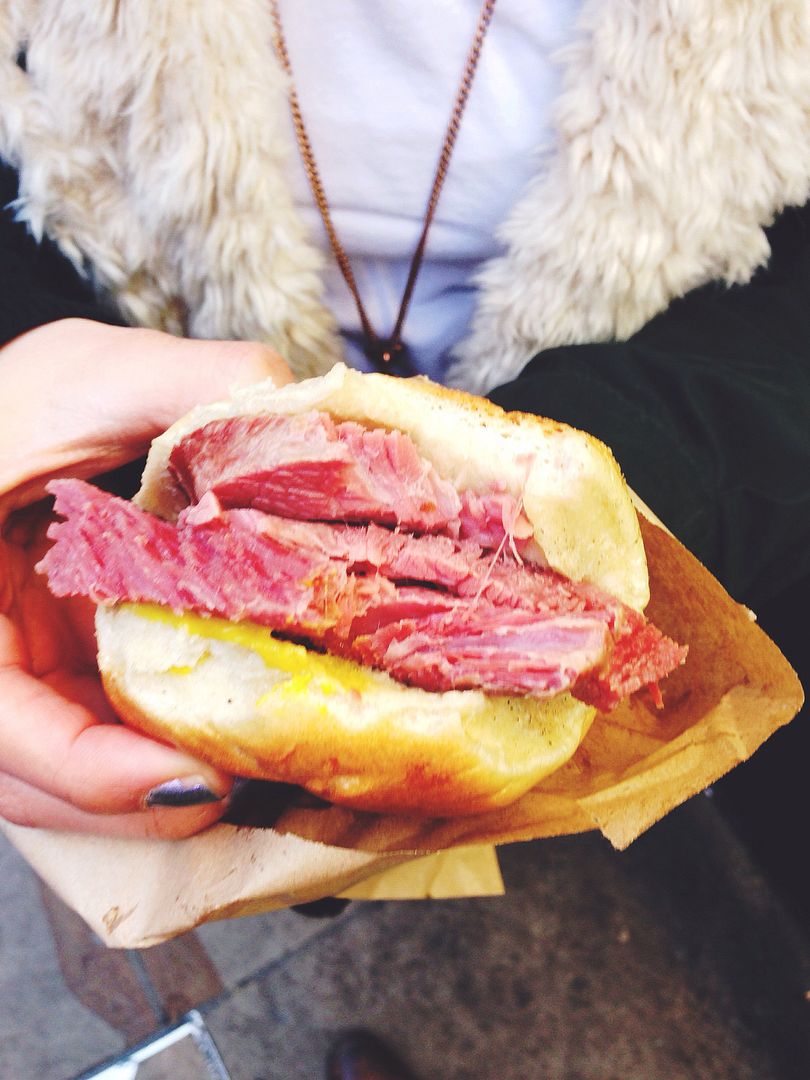 DAT BEEF.
So that's my long ol' weekend food round up! I love this 'new' tradition of ours a lot. Do you have any traditions for the weekend? If you have any recommendations of where to visit, do let me know! I have a food bucket list that's growing at an alarming speed but I'll happily add to it ;)
Hope you're having a great week so far!