Happy Friday!

Forgive me for a very stereotypically British post today... This was our first ever experience of afternoon tea and Jordan wanted to celebrate the return of his Mini after 5 months of hard work so it just had to be done. We had to milk it (with our breakfast tea).
As I had two days off work, I hopped back down to the South Coast for a few days and proceeded to make the most of the time with 'relaxing' plans away from the hustle and bustle of London. We went to Bill's in Chichester and was immediately greeted with cobbled roads, vintage boutiques and the smell of roasted chestnuts. Christmas has arrived in West Sussex!
We decided to not opt for a posh ol' hotel as I didn't fancy acting a little pretentious to suit a social setting that I wouldn't feel too comfortable with. It's nice to treat yourself once in a while but I'll save it for when we feel more 'let's dress up like a proper lady and gentleman' (which is bound to happen in the near future if I watch any more Mary Berry baking shows). Bill's certainly had character, I'll give you that. It was dressed in a mix of rustic and modern decor with blackboards and wooden crates. Oh, I was a big fan of it and resisted the urge to get too snap happy as the waiter already found it amusing when I proceeded to vlog... and film a stop motion of salt 'n' pepper shakers. We were waiting for our food and needed a distraction from our rumblin' tums, OK?
I decided that it was my cheat day and to reduce the guilt from a day of simple carbs, a 45 min HIIT cardio workout was done prior to this! I'm trying to master the whole 'everything in moderation/it's OK to indulge with a balanced diet' thang. I'm getting there.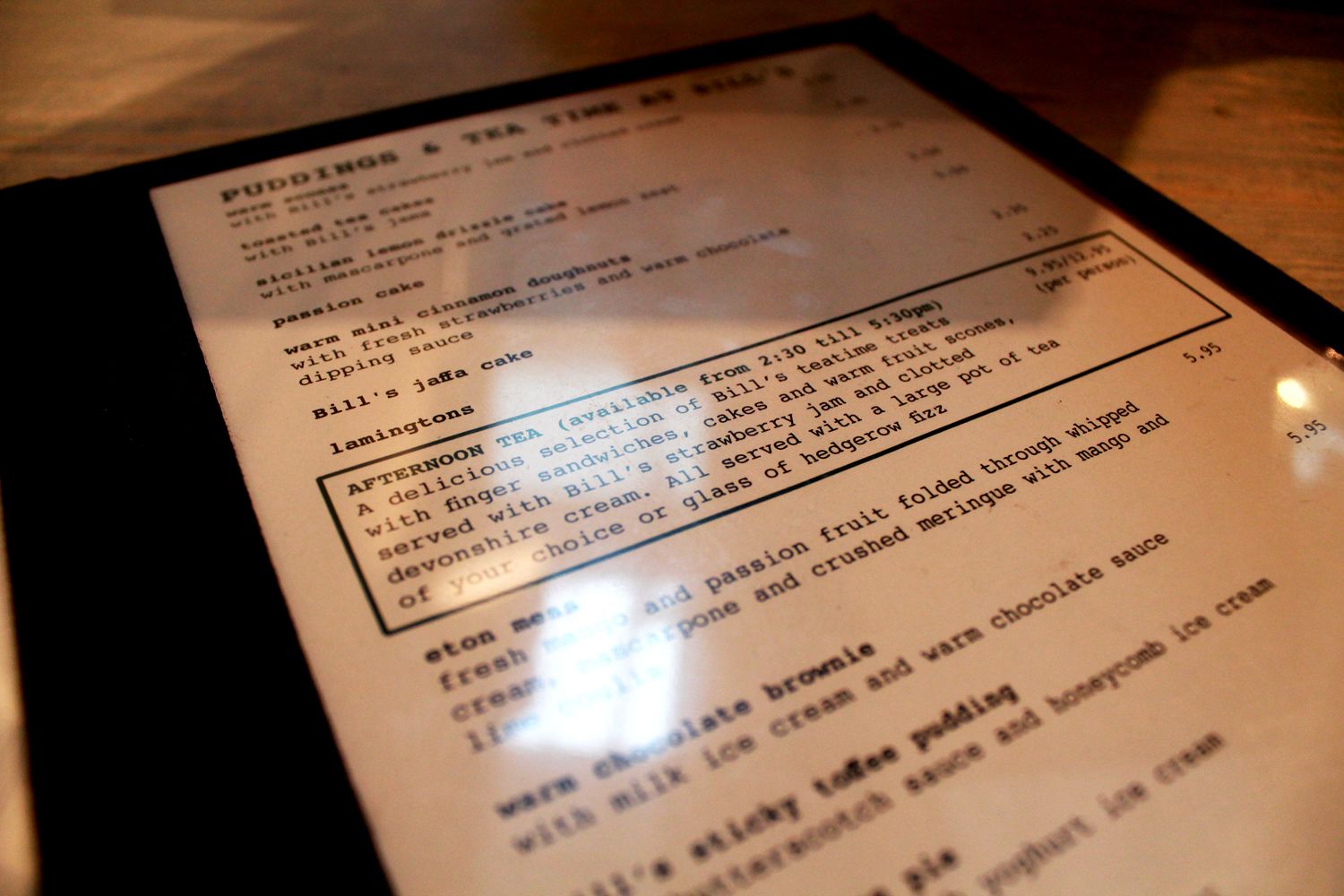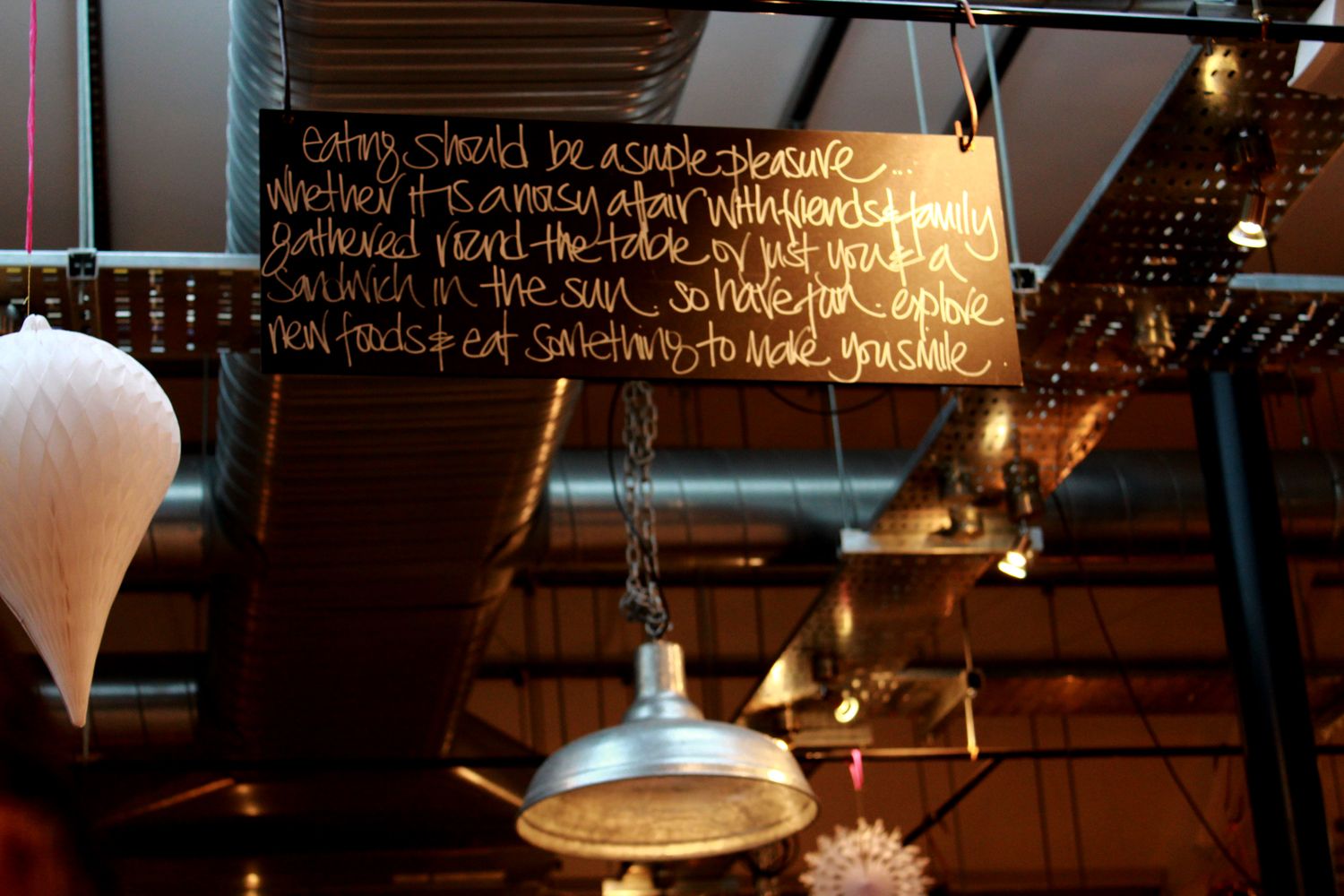 Food for thought. Geddit?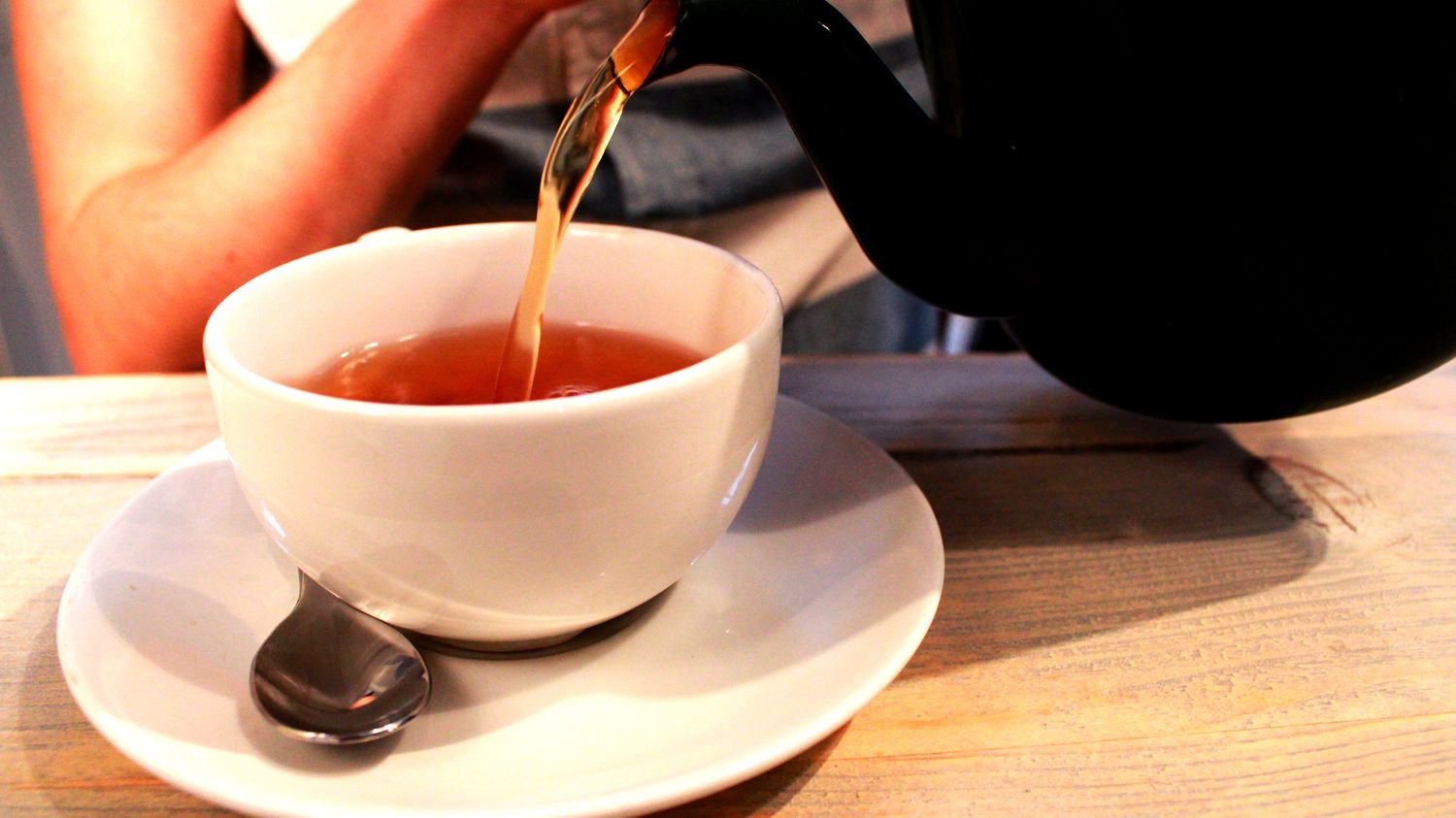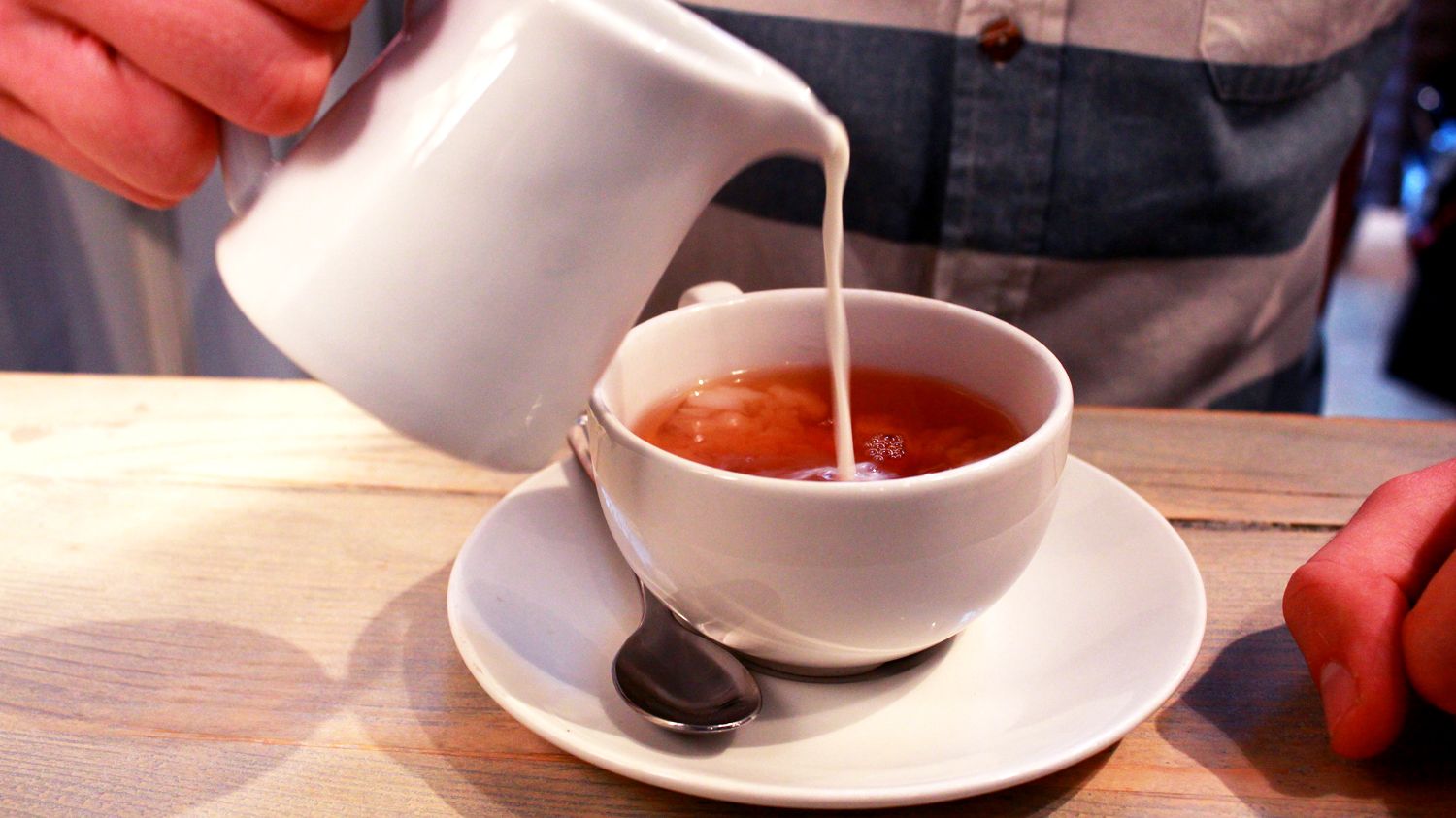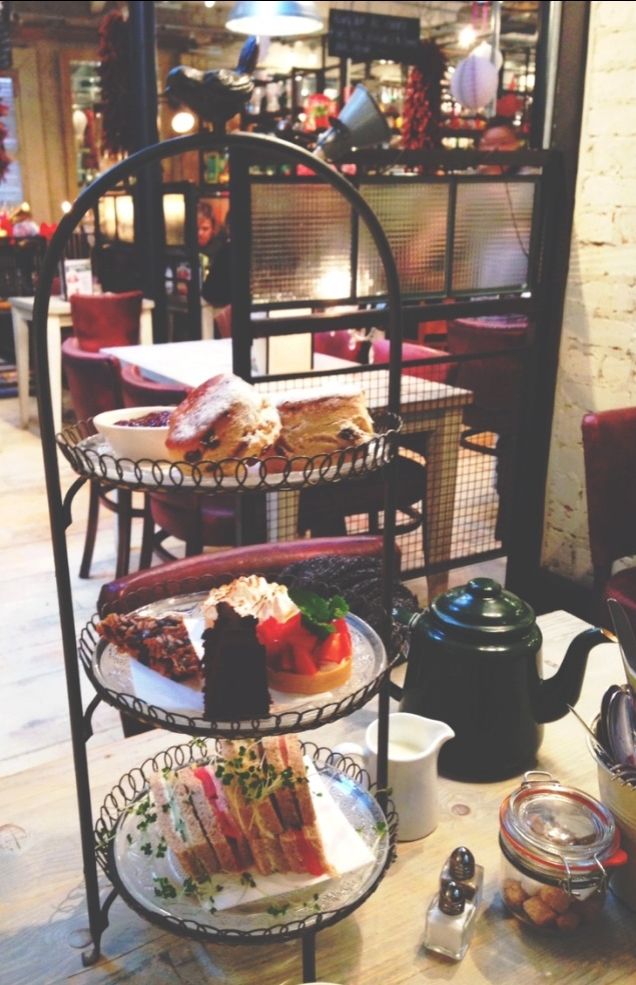 See what I mean about the decor? Even the bloomin' cake stand is cute. See the mason jar with the sugar cubes too? Just lemme take the homeware home.
Top Tier:
Warm scones with homemade jam and clotted cream.
(
Jordan and I both agreed that it was the best scones we've ever had... so far
)
Middle Tier:
A selection of cakes and tarts. There was a cinnamon/granola/honey hybrid bar, a very rich slice of chocolate cake (still on the hunt for a Matilda slice), a lemon and meringue tart and a strawberry (and yogurt?!) tart.
(
Everything was tasty but was a bit too sugary for my liking. I'm definitely more about the savoury/plainer flavours nowadays. Surprisingly, the lemon tart was our favourite despite me thinking it'd be my least!
)
Bottom Tier:
A selection of finger sandwiches: smoked salmon, egg, cucumber and tomato with ham. Jordan wasn't a fan of the cucumber and tomato (I have still yet to meet a guy who likes them) and I didn't like the ham so it all worked itself out.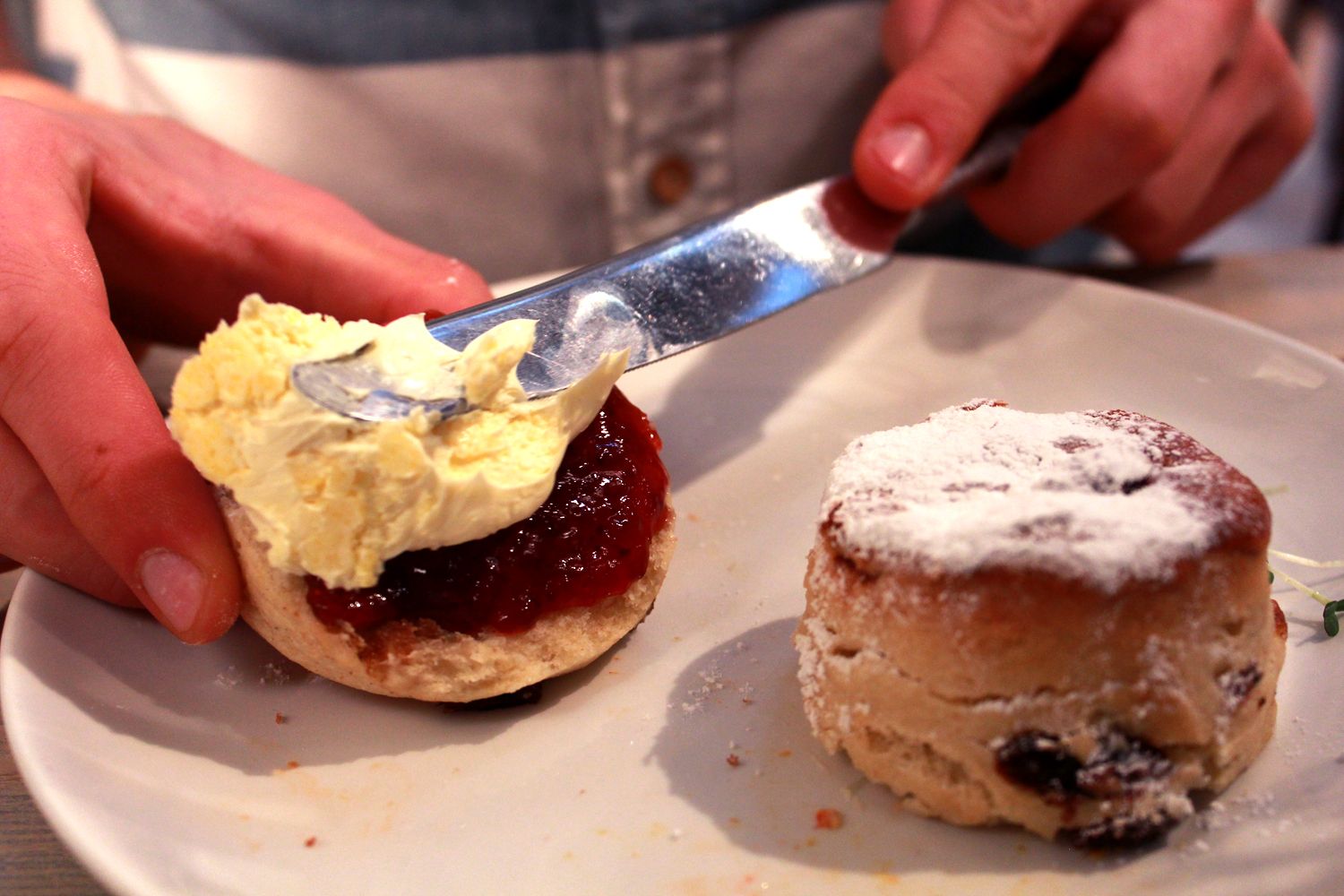 Don't underestimate this.
It was definitely enough,
albeit too much
, for two people. I was ready for an afternoon nap afterwards but instead walked around the town with the twinklin' Christmas lights shining in the shop front as an attempt to burn a bit of it off!
A very well spent British day indeed! :)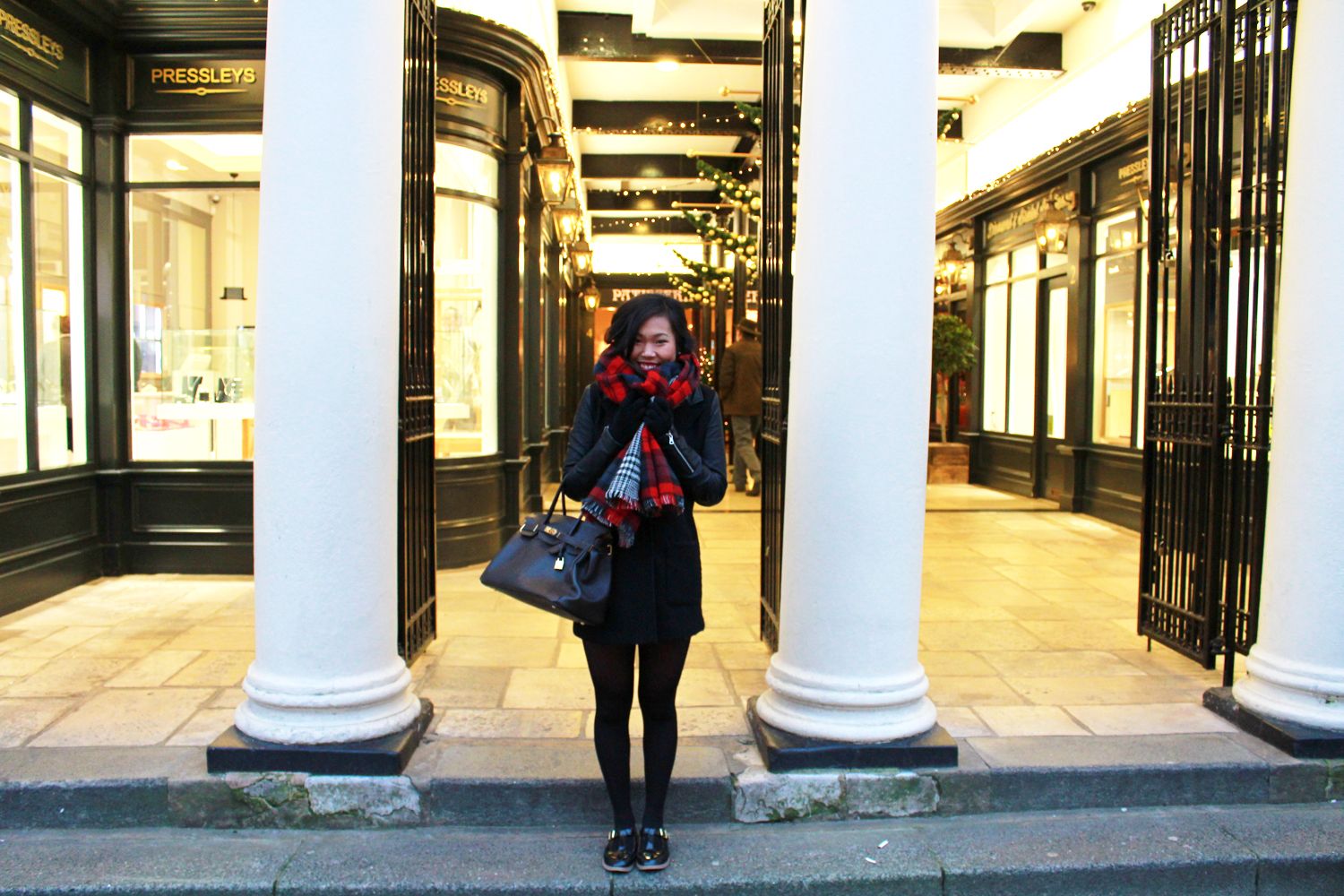 Outfit:
white shirt - Primark, floral corduroy dungarees - Topshop, Mary Jane geek shoes - Topshop, leather contrast sleeved jacket - Zara, bag - shop in Milan, tartan scarf - Topshop
If you wanted to see a movin' visual take of our food... I filmed the whole thing in a vlog/outfit of the day hybrid and embedded it below! I also included a snippet of us decorating Jordan's family Christmas tree and lightin' up a brandy topped Christmas pudding. Another first experience!
That's it!
I'm off to Birmingham Christmas Market tomorrow with a few friends and we'll be spending the weekend together in the Midlands. I can't wait! I'll be snappin' away so watch out for a post on it soon. I'm planning to look like a Christmas elf.
I hope you're having a lovely day so far!