Hello!
Abandon your makeup bag and hang up your posh Sunday dress, today is strictly reserved for your comfiest pair of pyjamas or your favourite onesie. Whether you're nursing a sore head or a dodgy bout of food poisoning/winter bug like me today (bleeughh), I forbid you to doll yourself up - resign yourself back to bed for a well deserved rest.
What will I be lounging around in today? A onesie, of course! OnePiece very kindly offered to send me one of their Jump In jumpsuits to review and it was an offer that I couldn't refuse. We all know how I feel about clothes that feel like PJs, burying myself in a jumpsuit that sews together a sweatshirt and slouchy bottoms? Come to mama. I chose the Marius Onesie and the blend of grey, white and navy alongside the geometrical Marius print just screamed out 'cosy winter nights in' to me. I'm a huge fan of anything that reminds me of Christmas (it's never too soon to feel festive and that Michael Buble album has been on repeat since November 1st).

Sizing wise, I chose an XS as the chart was more reflected by height than the fit. Although OnePiece recommends to pick a smaller size if you'd prefer a slimmer fit - we all know that the baggier it is, the better. Although I was hesitant of the length of it when it first arrived - my doubts were forgotten as soon as I slipped it on. I haven't taken it off since.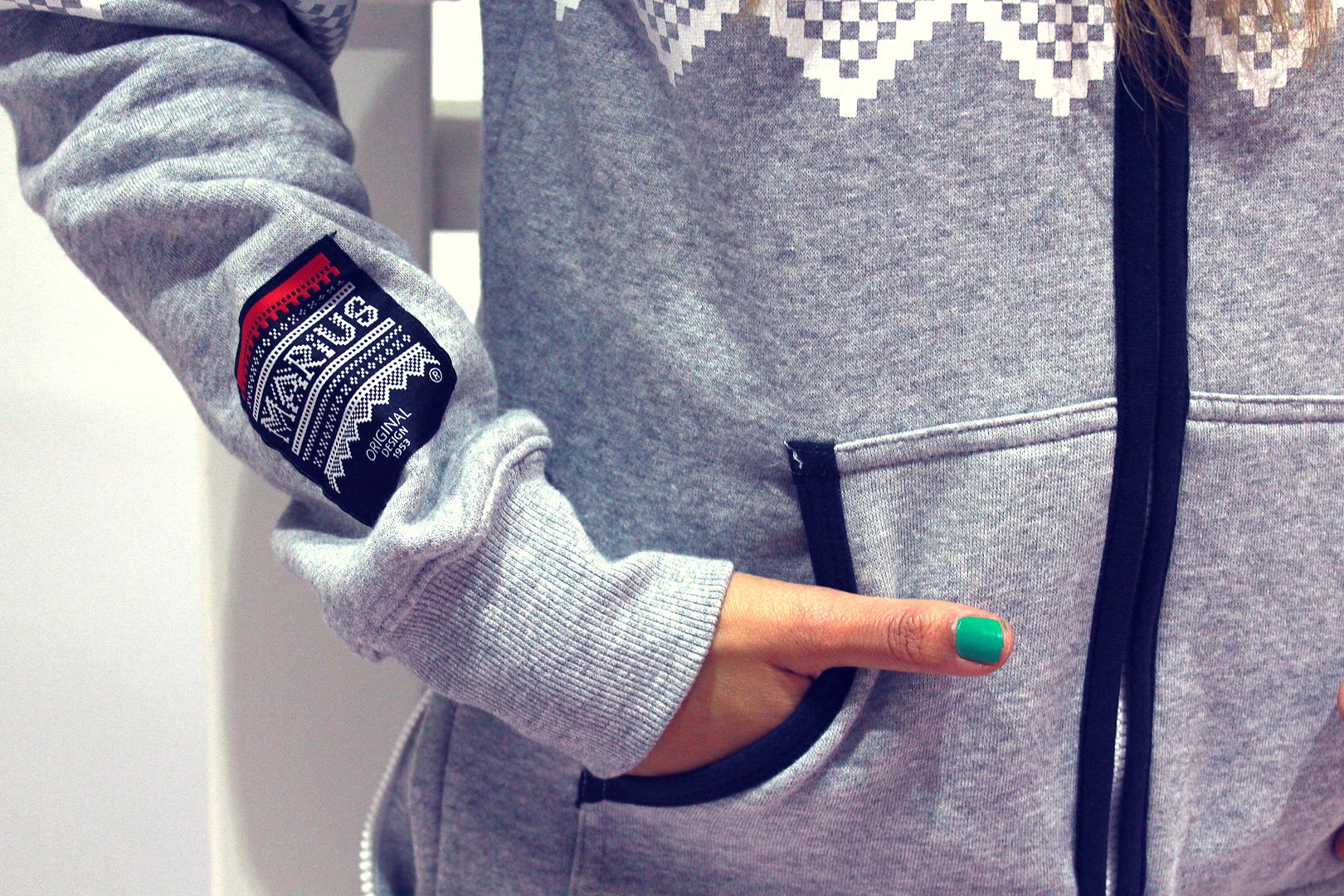 I've been sliding down the bannisters at home, riding the staircase as if it's a horse - don't pretend, you'd totally do that too. (p.s.
hello sneak peak of the new house! Pictures of my bedroom will follow soon when the furniture arrives
)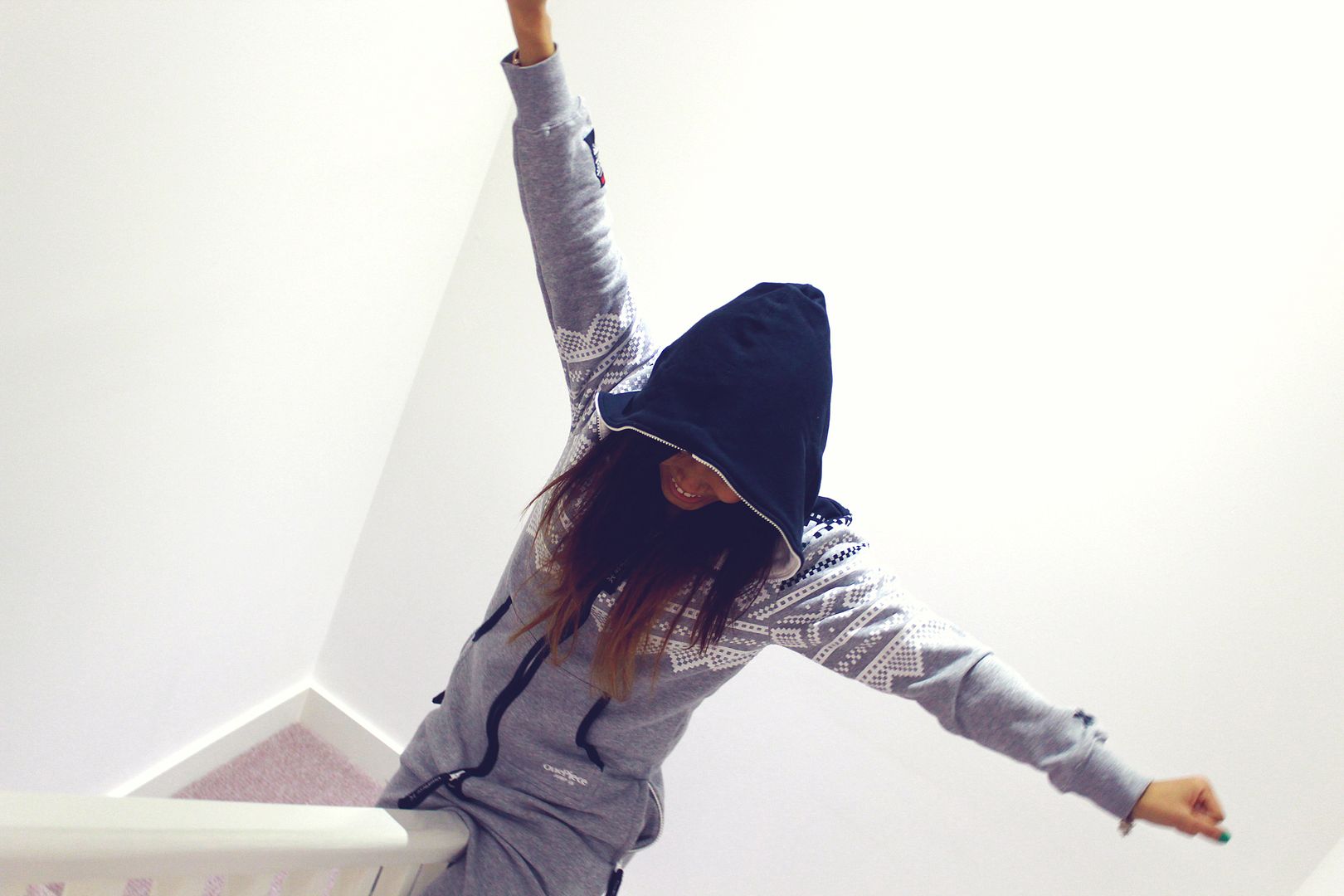 ...and face planting my bed in a starfish manner.
It's now the comfiest thing I own and we've become very good pals, my OnePiece and I.

Now, here's the most exciting part. They've offered my readers (that's you!) an exclusive 20% discount off your very own OnePiece onesie. Woohoo! If you're starting your Christmas shopping early or fancy treating yourself to your very own jumpsuit - now's the chance!
Just enter 31SHULIKESCLOTHES in the promo code section at checkout et voila! Hurry though, the offer ends on the 1st December!
Bravo to the Norwegian creators for thinking up the ultimate Sunday outfit. I raise my cup of tea to you! Let me know if you end up buying up or alternatively, let me know what your lazy Sunday outfit of choice is!
...I hope you're still relaxing at home : )

Have a lovely rest of the day!