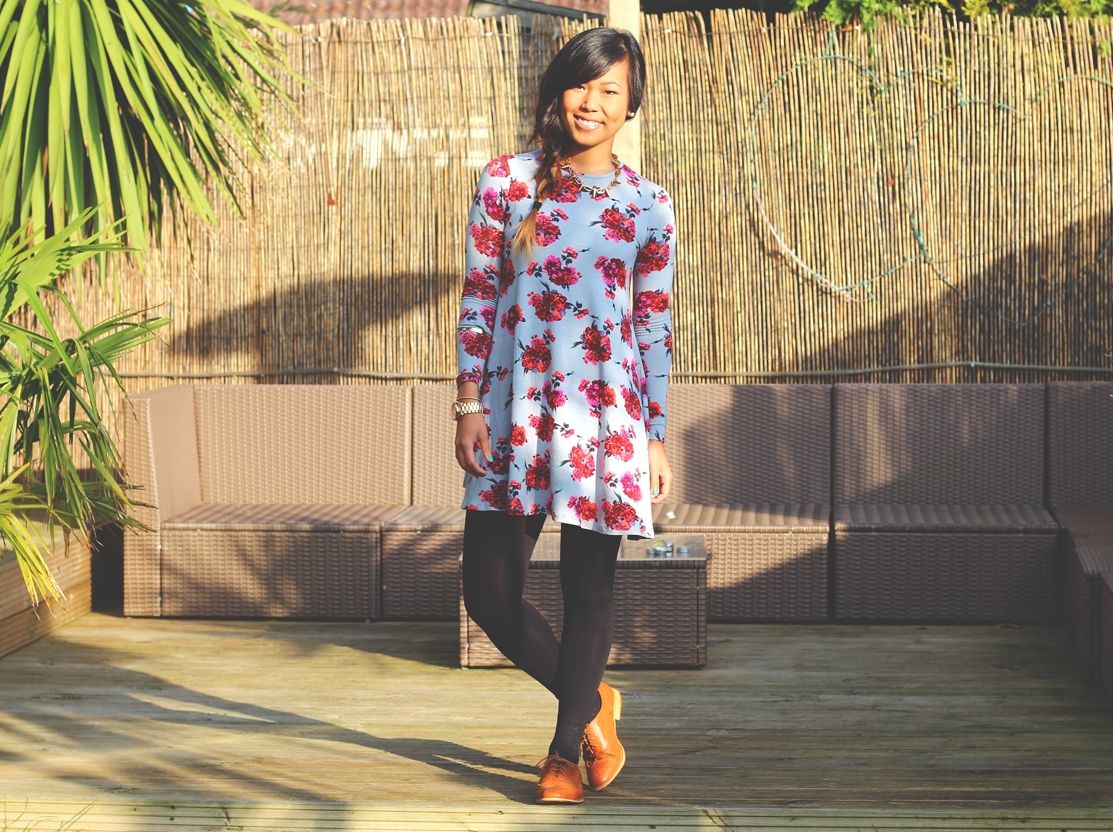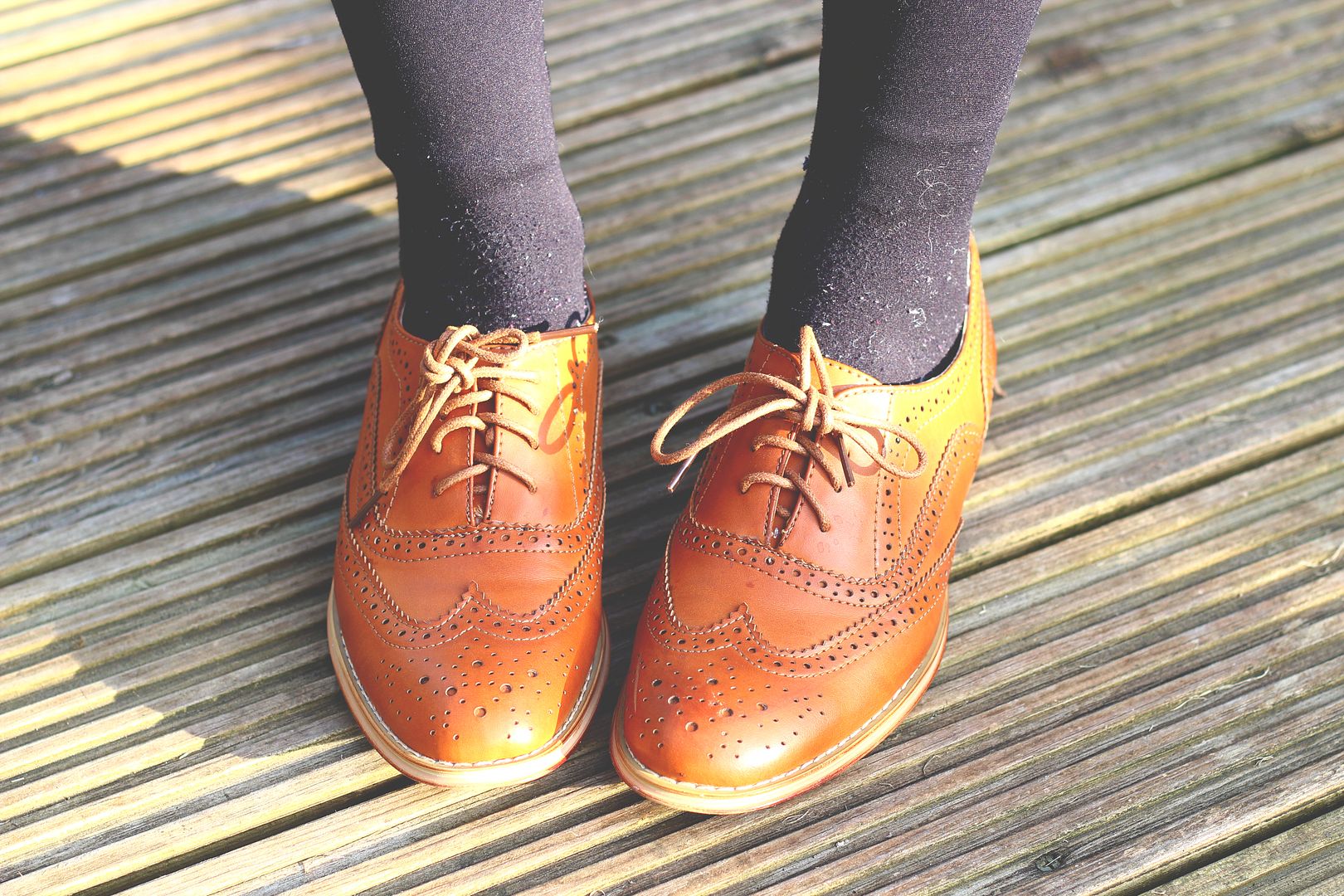 (floral swing dress - ASOS, black tights - Primark, gold spike necklace - Primark, brown detail brogues - Simmi Shoes*)
Hello!
Sundays are definitely made for PJs, TV show catch ups and comfortable outfits (that allow for food babies to be well hidden away from prying eyes - if you're planning on having a roast tonight!) Lounging around whilst watching Downton Abbey and The Great British Bake Off will definitely be on the cards for me after a 2hr train journey home from Jordan's - it's been another lovely few days (and weekend round up #2 will be up tomorrow!)
This swing dress is an outfit from my latest YouTube video '
Autumn/Fall Fashion Trends 2013
' (embedded below if you're interested) and it's definitely a trend that I'll be embracing during the next season. I typically shy away from flowing fabrics and feel most comfortable with structured silhouettes and fitted belts. This is a lovely piece from ASOS though and it's currently on sale for £16.50. The long sleeves hug you and flatters the arms tremendously; the swing dress shimmers with every twirl and offers an easy elegance with every movement. Feeling bloated? No one else will be able to tell. Want a game of dizzy dinosaurs? Spin whilst still retaining a sense of charm (unless you're me a.k.a a contender in the National Clumsiest Person awards).
The grey/taupe neutral background complements the autumnal red flowers perfectly which makes it a great transitional piece from summer to autumn. It's a great all-rounder and would suit bare legs, thick wooly tights, brogues, heels and riding boots. I love me a bargainous versatile buy indeed! It's suitable for all body shapes too: apple/pear shaped ladies will find that the swing style skims over the mid-section whilst emphasising the curves of the waist too. athletic shapes will find that the contrast of the fitted arms and billowy body will create an illusion of an hour glass figure! win-win for all - hurrah.
To see it swishing around in front of your very eyes, I present to you my lookbook video:
The swing dress is definitely a trend worth investing into.
What do you think of it? :)
I hope you're all having a lovely day so far!