[[ scallop edged vest - h&m / plate print trousers - sheinside / leather sandals - topshop ]]
hello!
I was browsing through my outfit photos folder and came across this bunch from my '
outfit of the week: work outfits
' lookbook on my
channel
before realising that the prints never made an appearance on here! Apologies for it being slightly out of season but the trousers seemed too lovely for it not to be dug out from the archive. You all know how I feel about a good pair of statement bottoms. Don't get giddy now...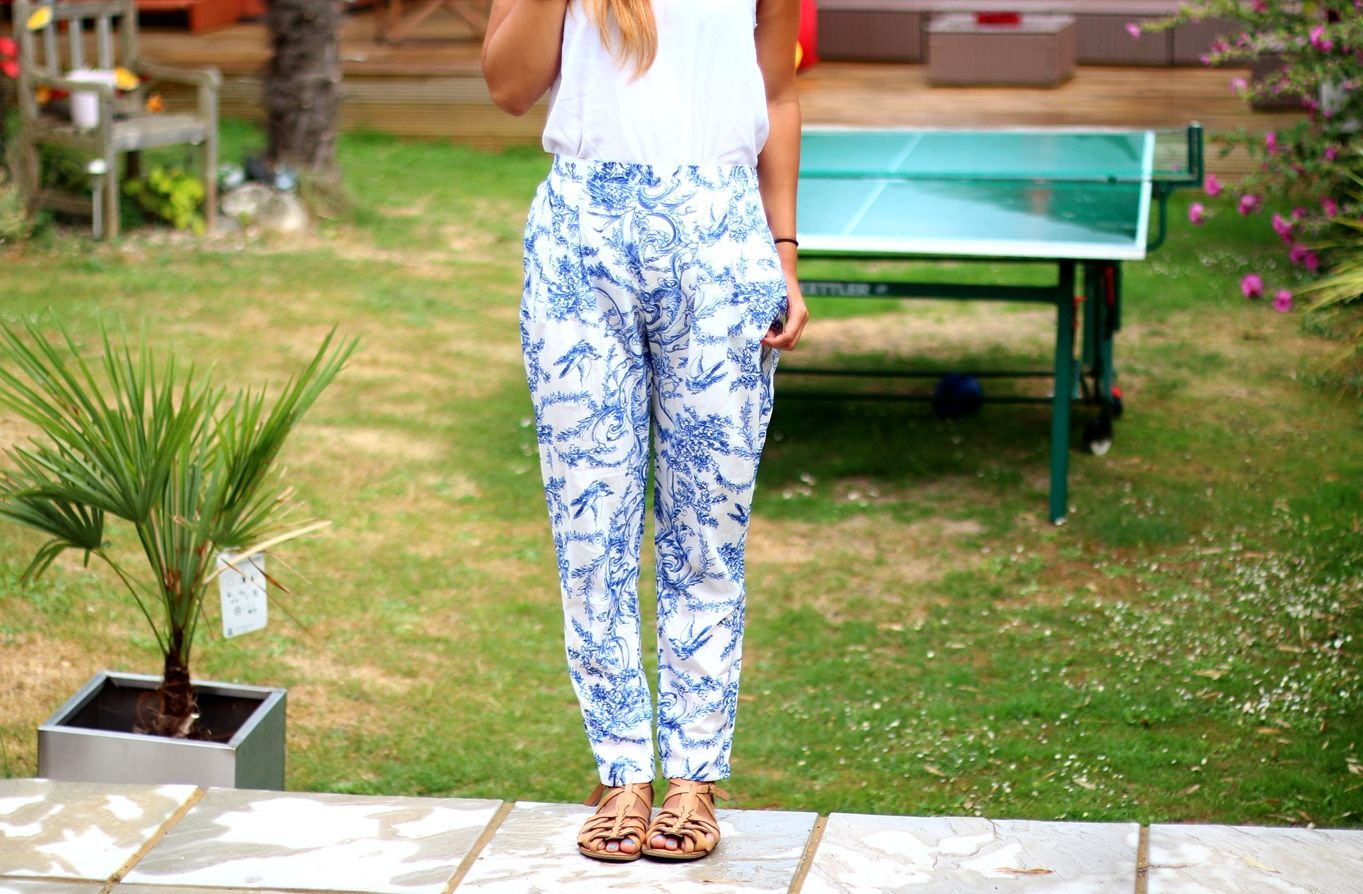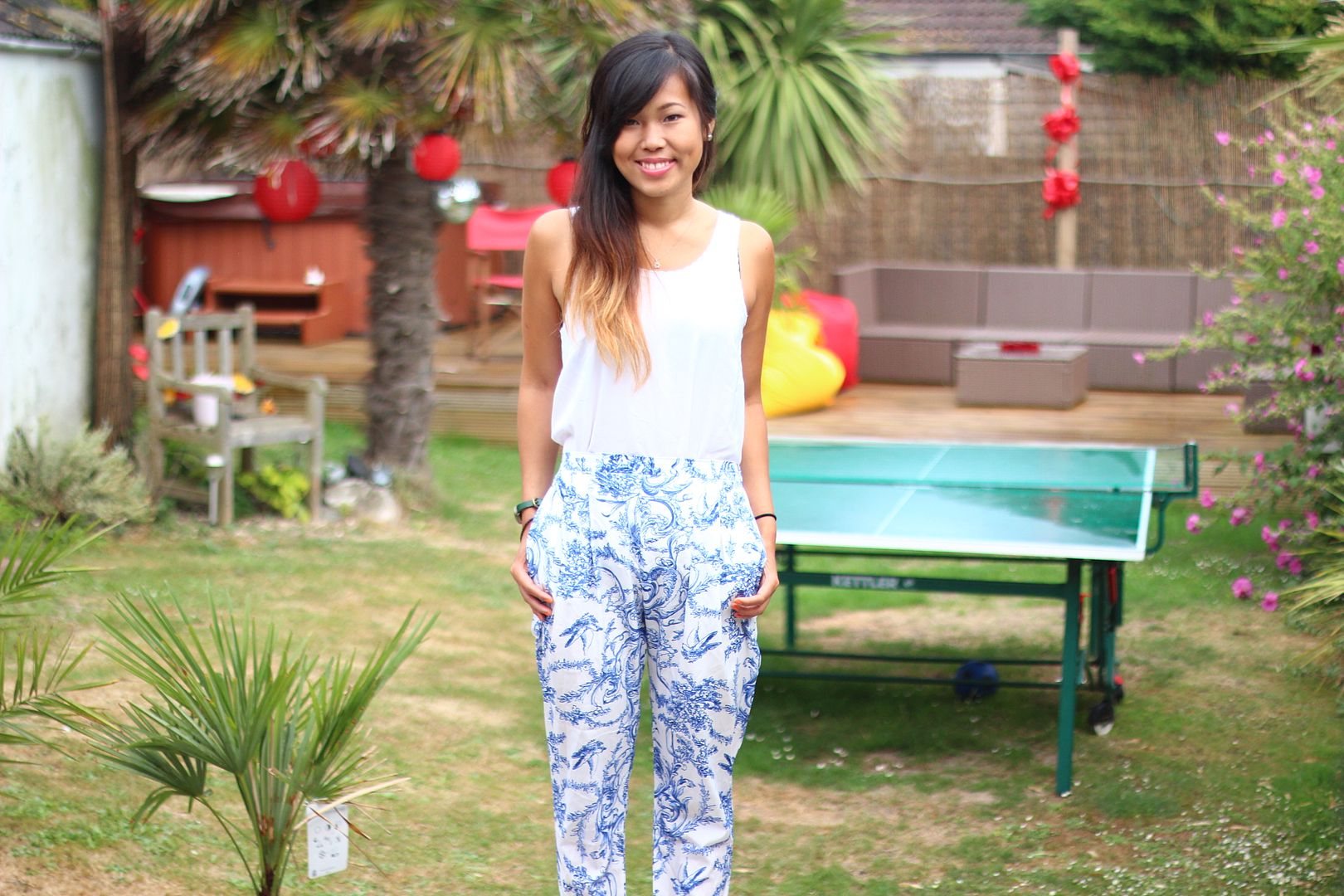 I've always admired the 'Far East Oriental' trend from afar but never allowed myself to fully commit to the print. I felt that it was all a little bit too obvious and I thought by wearing the print, I may as well have a sign post screaming 'HELLO. I am Asian and to prove it... tonight Matthew, I will be a walking Ming vase!' not that there's anything wrong with that particular look but y'know, gotta keep it on the down low sometimes.
A few months ago, She Inside kindly asked me to pick an item from their collection to review and I was immediately drawn to these trousers for a number of reasons:

numero uno:
Hello Oriental/British plate print fusion. Both cultures are embraced with these statement bottoms so off they hopped into my shopping basket.

deux:
I have always been hesitant of white trousers as I can't imagine it being all that flattering on me. Step in an all-over print that drives the attention away from a broad white plain canvas.


finally:
It's extremely lightweight and is made from a silk-like texture making them perfect for humid nights and comfortable lounge wear. Nothin' beats smart looking trousers that doubles up as feeling like PJ bottoms when I'm prancing around London or at work.
...and there we have it, a practically all white outfit that turned out lookin' all right!
How do you feel about patterned trousers/the Oriental trend? Do you love it or hate it?

I hope you're all having a lovely day so far!