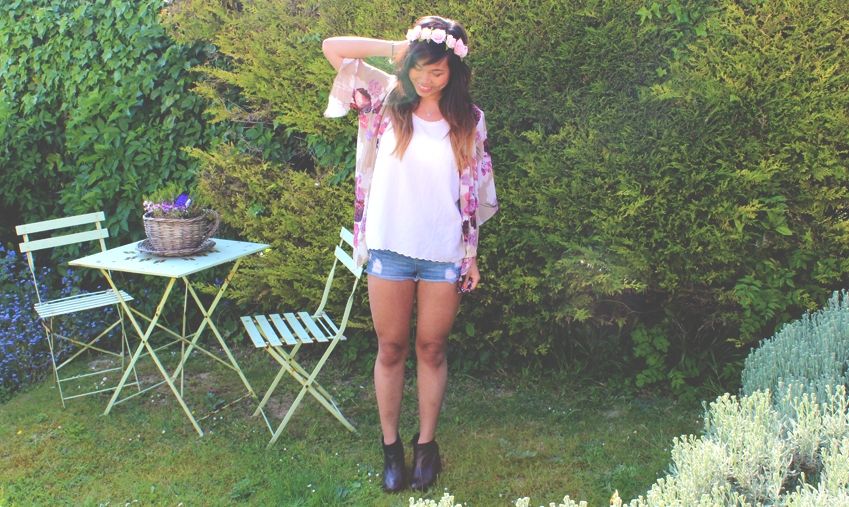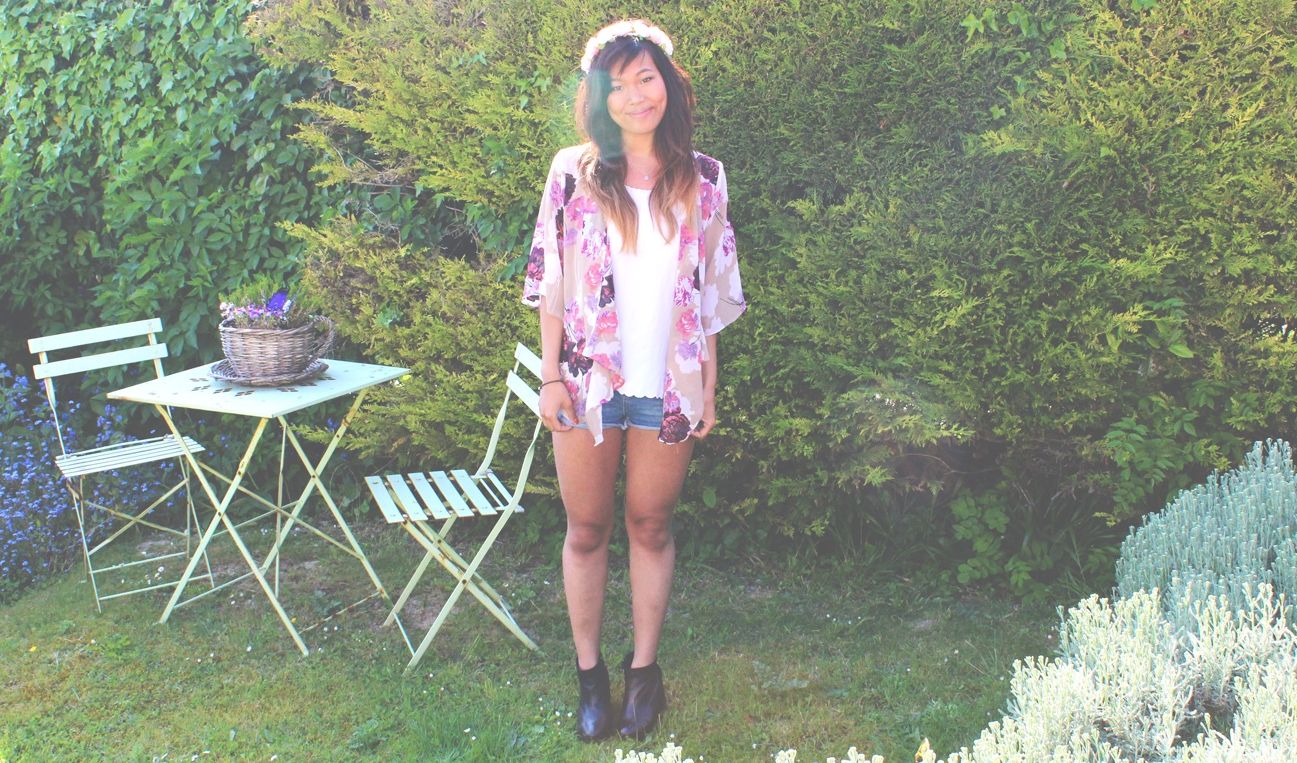 white vest - H&M
floral kimono - Internationale
floral head crown - Primark
high-waisted denim shorts - New Look
leather ankle boots - topshop
hello!
Excuse the cliche overly hippie post title - with the explosion of florals in this outfit, it only seemed fitting! For those who are lovers of festivals and outdoor summer events, the pieces in this outfit would be a great choice to dance and frolic to. Unleash those disco moves to your heart's desire without having to worry about flashing the crowd with more than you intended to.
Oriental prints were all over the catwalks for S/S '13 and having a colour palette of pink, purple and neutral shades in this kimono is perfect for showing off the patterns of the Far East. I love me a good kimono! Chiffon will always be my fabric of choice for the warmer weather and the structure of the item adds a relaxed ambience to the overall effect of the look.
To stop it from looking overly feminine, denim shorts and leather boots are a must. They're also good 'stomping' gear for muddy fields and freshly cut grass. Having a bad hair day? Shove on a floral head crown and you're good to go. It's the hair accessory to rely on for those pesky frizzy mornings!
This is definitely one of my favourite go-to outfits to wear for the summer time and with the British heatwave still going strong, I'll have to dig it out and recreate it again!
What would be your ultimate festival outfit?
I hope you're all having a lovely day so far :)