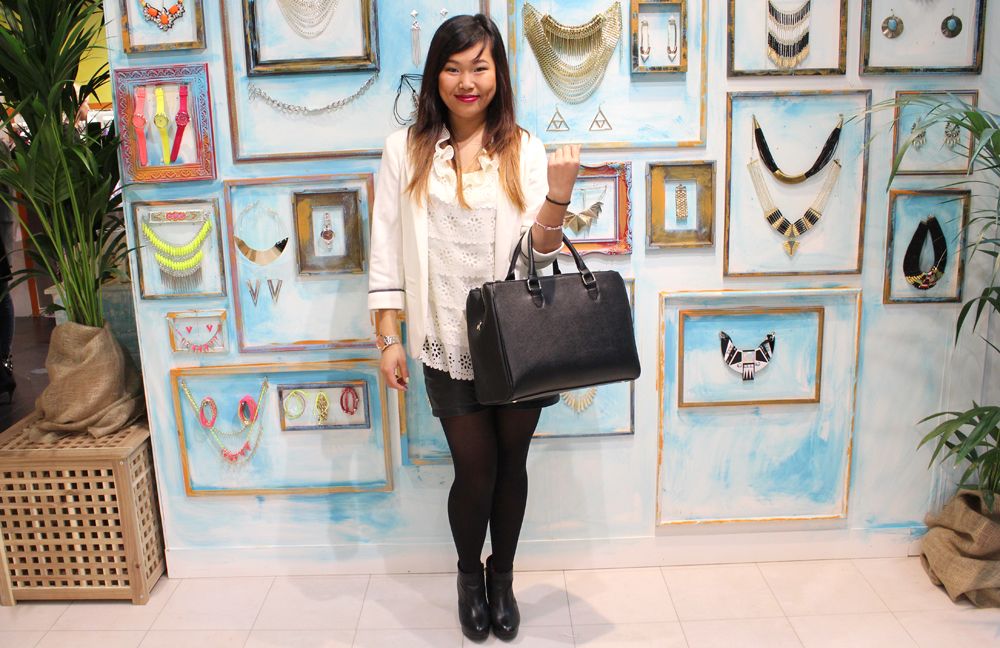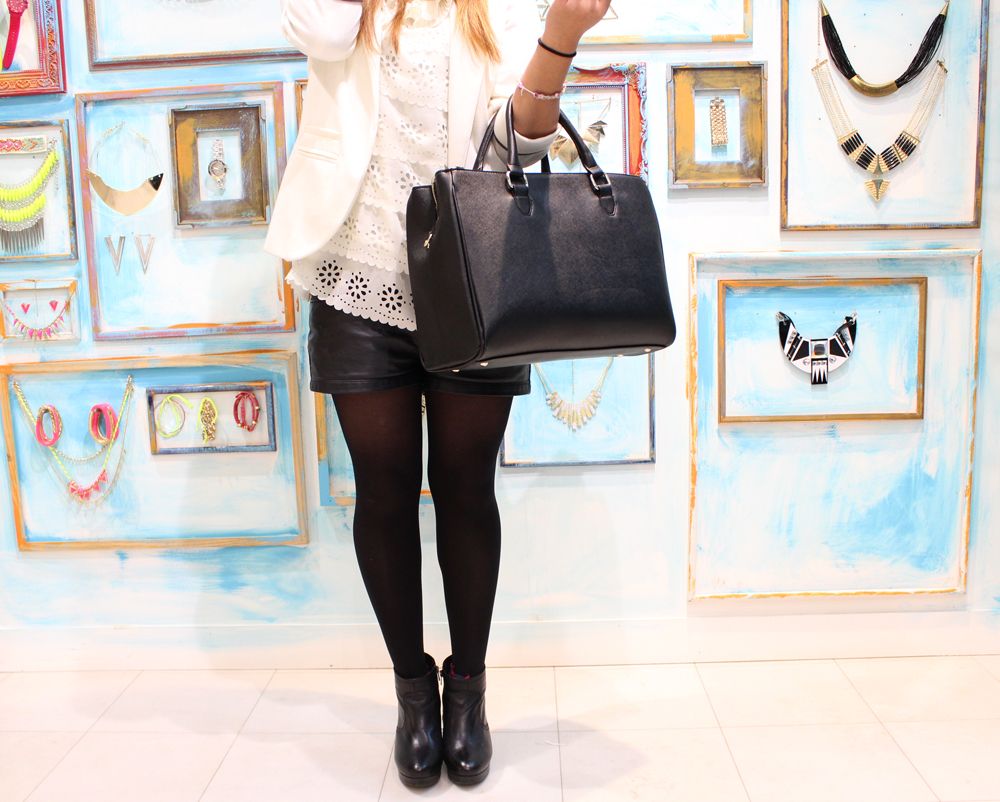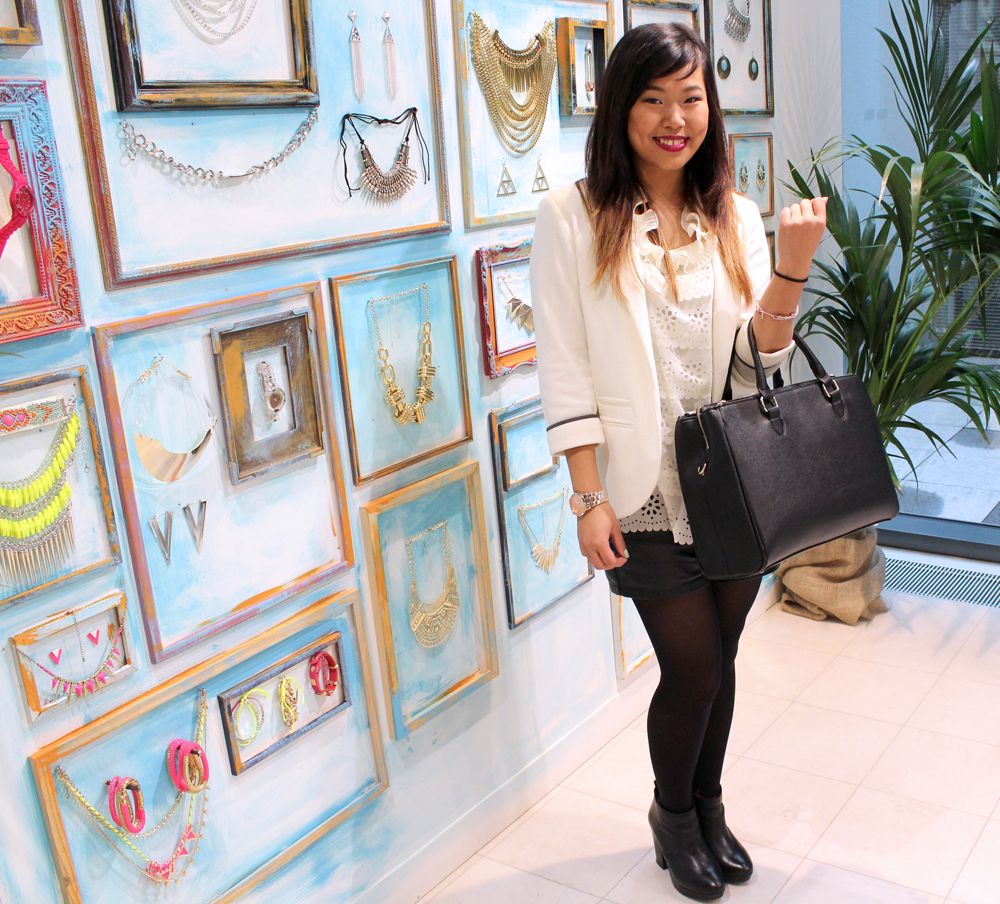 cut out layered blouse - a gift from mother!
leather shorts - forever21
alibi leather ankle boots - topshop
On Friday 1st March, I was invited to New Look's Hi Summer event - if you fancy having a peek at their upcoming collection, you can read my post
here
. I rummaged through my wardrobe with the hopes of finding an outfit and after trying on three blazers, two jackets and a gazillion tops - this was the result.
A monochrome outfit will forever remain as one of my safe bets. I should've donned a rainbow coloured number in honour of the spring/summer event but I was soon coaxed out of that thought and thus, this outfit was born. A b&w outfit talks for itself so I didn't want to detract it away from its natural simplicity but chose to work with the textures of each individual piece instead.
The layered chiffon blouse was a kind gift from my mother and I have a feeling that it'll be one of my favourite pieces in the next few months. The flower cut outs and scalloped edges are very feminine but I love that it's a white blouse as opposed to the more obvious choice of blush pink. The interesting neckline eliminates the need of wearing a statement necklace as it draws the eyes away enough.
I've been reaching for this white blazer a lot recently (my black one is sobbing in the corner of my room, woops) and it's such a refreshing change to my usual choices of outerwear! The change of colour completely transforms the look of the existing items in my wardrobe and it looks even better with an all black outfit (I'll never learn)
As this outfit seems appropriate for a day in the office, I decided to give it a casual twist by wearing my faux leather shorts. I need to hunt down another pair as it's now too big for me! Of course, this fact didn't sink in until the shorts were halfway down my thighs whilst I walking down the broken escalator at Waterloo. D'oh.

What are your spring wardrobe staples?
I hope you're all having a lovely day! :)