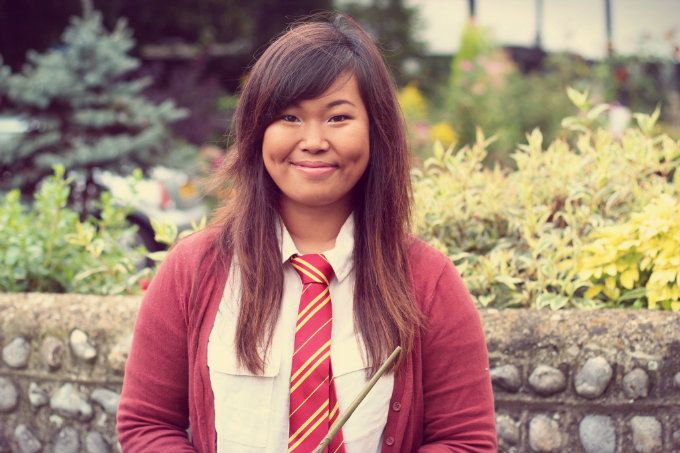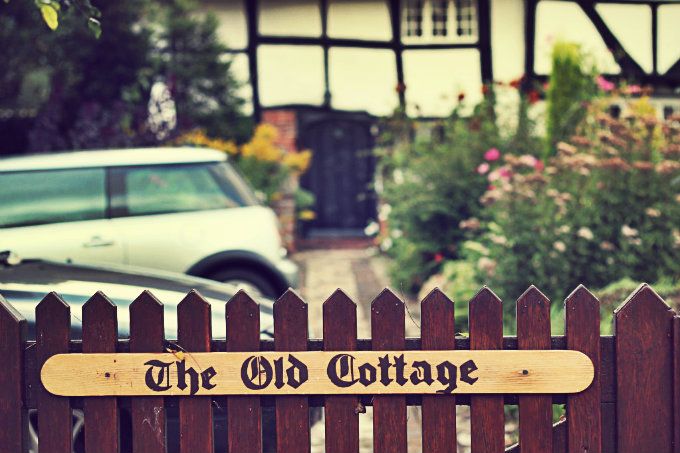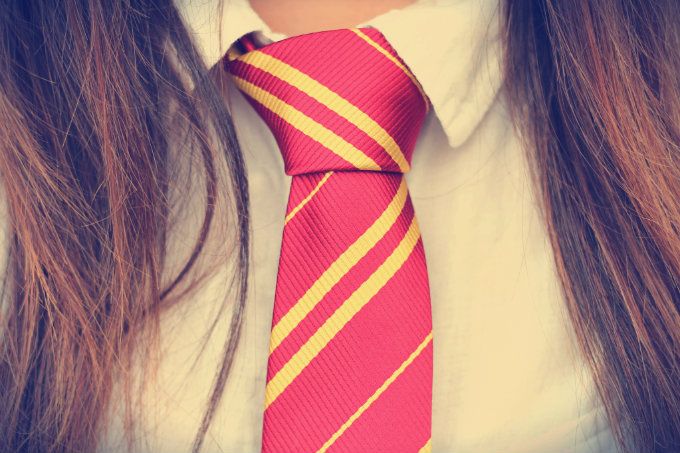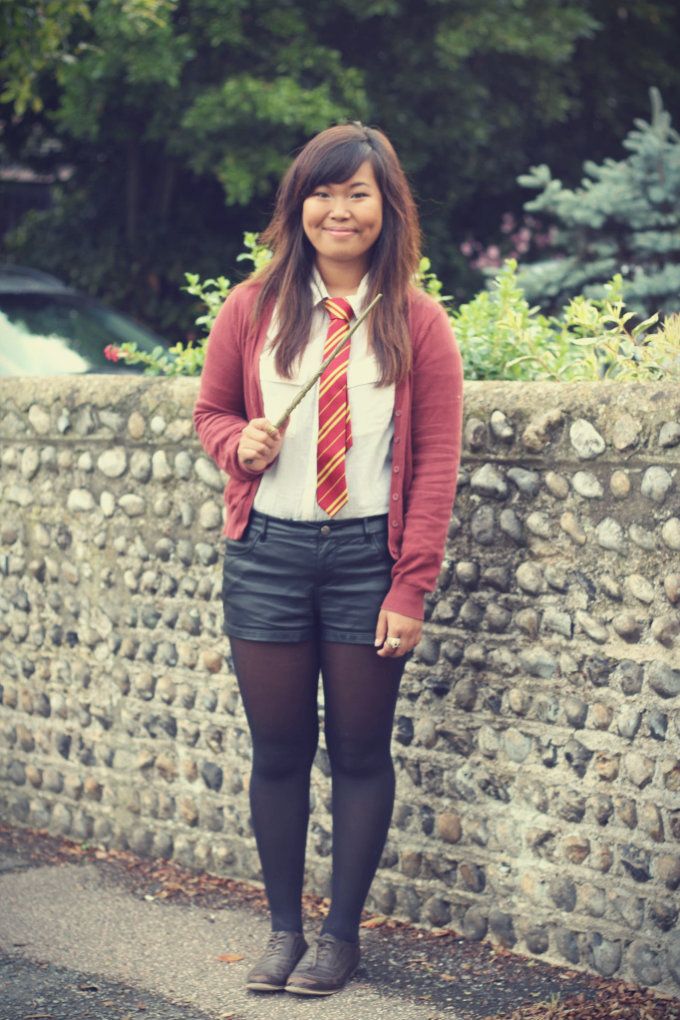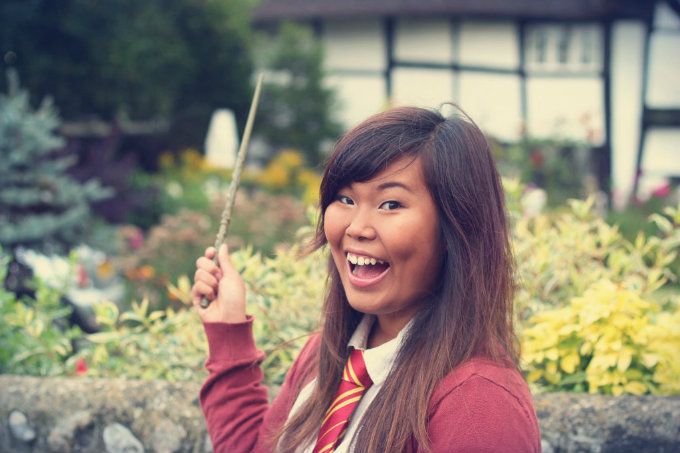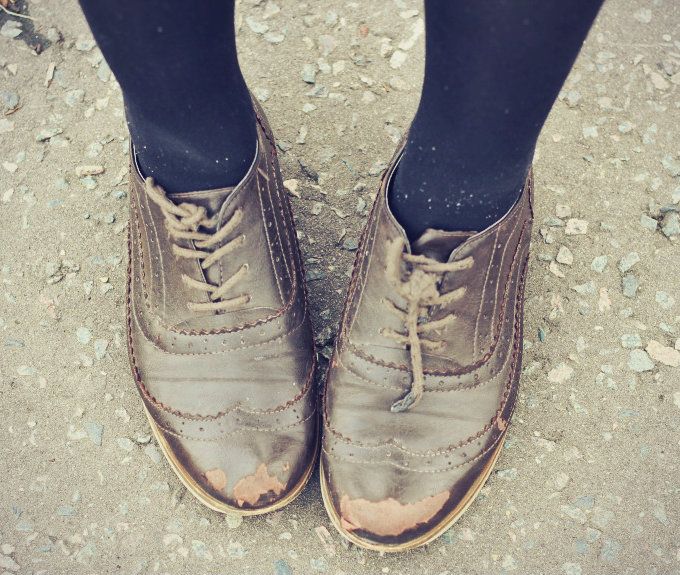 tie: sister's tie but bought on eBay
faux leather shorts: forever 21
very battered brogues: primark
hermione's wand: from hermione herself (not really, Harry Potter merchandise)
hihi!
this is a v. late post but i thought i'd share it with you anyway in case any of you were Harry Potter fans! Jordan and his friend Ross perfected their homemade recipe for butterbeer and so when Jord asked if I wanted to make it too - the answer was obviously yes! if you didn't know - i'm a HUUUUGEEEE Harry Potter fan and have been since I was teeny tiny so anything Harry Potter related, i'll instantly love.
in the spirit of the occasion, i thought it'd be fun to come up with a Harry Potter inspired outfit to go with the drink too so voila! the tie and wand is actually my sister's but you can get them quite easily enough online! i was sorted into Gryffindor on Pottermore so naturally, the colour scheme had to be inspired by the house ;)
instead of wearing a traditional Oxford shirt and pleated school shirt, I chose to wear a lightweight cotton shirt with leather shorts. it's more modern and can be easily worn during the day time too (minus the tie and wand as you'd look as strange as I did strolling down the aisles of Tesco with them). the leather shorts make it more interesting to look at too! i thought i'd better wear some black tights with them as it'd look too short and scandalous without especially with the schoolgirl get up. oo-er.
yes, the brogues are completely battered and worn out. it needs to be chucked but i thought it'd be so fitting with this outfit! the scuff marks are quite appropriate too as my school shoes from when i was little resembled these, woops!
now, moving on to the butterbeer (if you're interested). i've written the recipe below but if you'd prefer to watch a video, that's fine too! here's one I made earlier ;)
if you're interested in making butterbeer - all you need are four ingredients:
cream soda
butterscotch syrup
butter
double cream/squirty cream
you'll also need a whisk, pint glass (for effect muhaha), mixing bowls/measuring jugs and a microwave!
this receipe is enough to make 3 glasses worth of butterbeer so you can change the quantity of the ingredients depending on how much/little you need!
1. squeeze three spoonfuls of butterscotch syrup into your mixing bowl or measuring jug
2. add a small knob of butter into the jug
3. put the jug into the microwave for around 45 seconds or until it starts to bubble
4. pour in a whole tub of double cream in a separate bowl and whisk it until it's thickened up a tad
5. now, pour in 1/4 of the butterscotch mixture into each of the pint glasses. pour the remaining 1/4 of the mixture with the double cream.
6. fill the glasses up with cream soda
7. spoon the double cream onto the top of the drink and give it a stir (remember to give it a good stir as otherwise it'd be all lumpy and belughgh)
8. tada!
let me know if you make this drink and what you think about it! :)
hope you enjoyed this post, it was only meant to be a bit of fun but hurrah for Harry Potter!