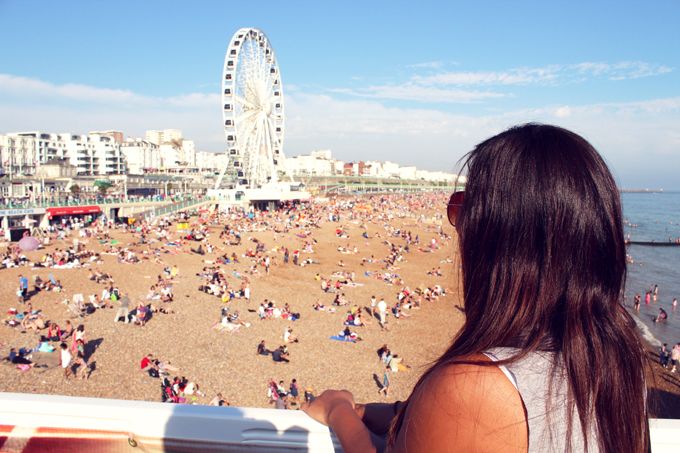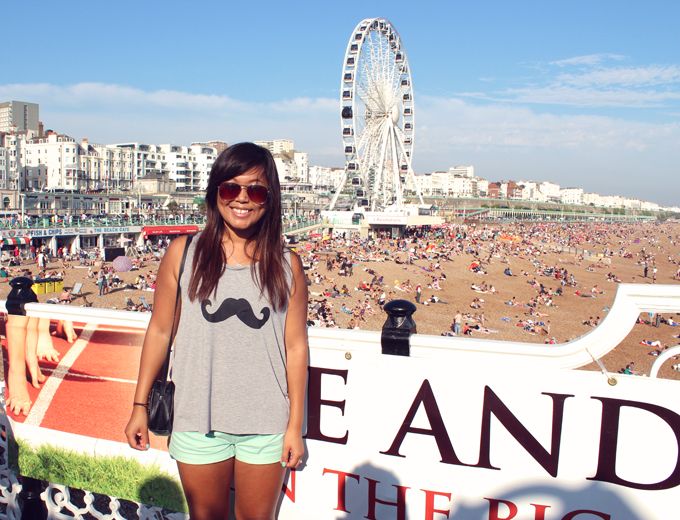 moustache top: gift (but from missguided)
mint green shorts: primark
bag: gift (but from ASOS)
ciao!
this is the outfit i wore on the actual day of my birthday - it was a really lovely but humid day so i wanted to wear something nice and airy! the top was actually a gift from my sisters due to my love for moustaches (eh?!?!?!) - i LOVE it. it's extremely comfortable to wear too! i originally wore a pastel yellow shirt with it (outfit post coming soon), opened that and it spoke to me. i had to wear it!
the mint green shorts were to brighten up the outfit as it is summer after all and the love for mint green continues! it's a very casual outfit but i spent all day going shopping and on Brighton pier so it seemed more appropriate!
i absolutely LOVE the gold studded bag! it was a gift from Jordan's parents and it's so beautiful. i needed a new day bag so it's a welcome addition to my wardrobe!
do you see the AMAZING gingerbread man and cookie cake in the photo?! AHHHH. Jordan's mum made me it for my birthday and it was absolutely perfect! She's amazing :) I love looking at cakes but eating it sometimes gives me a bad tummy (too much info?) so this couldn't have been more spot on! It tasted delicious too, the cookies were still warm and chocolatey <3
guess what... i'm going to MILAN tomorrow for the day! YES! Jordan booked us plane tickets to go as one of my birthday presents and i was in shock for a good few seconds when i opened up the envelope... i still can't quite believe it!!! i've been researching all the attractions, places to eat, metro information, Italian phrases and of course, places to shop for the last three days. i have to know every little detail because i'm strange like that including entrance fees and train times. it calms me down knowing that everything is organised and sorted. strange? yup!
our flight's very early so it'll be an early night but i'm SOOOO excited! i feel so lucky! if you've ever been to Milan and have any recommendations or places we simply MUST go to - let me know in the comments below!
i'll post an outfit post hopefully the day after we come back!
ARRIVEDERCI ;)