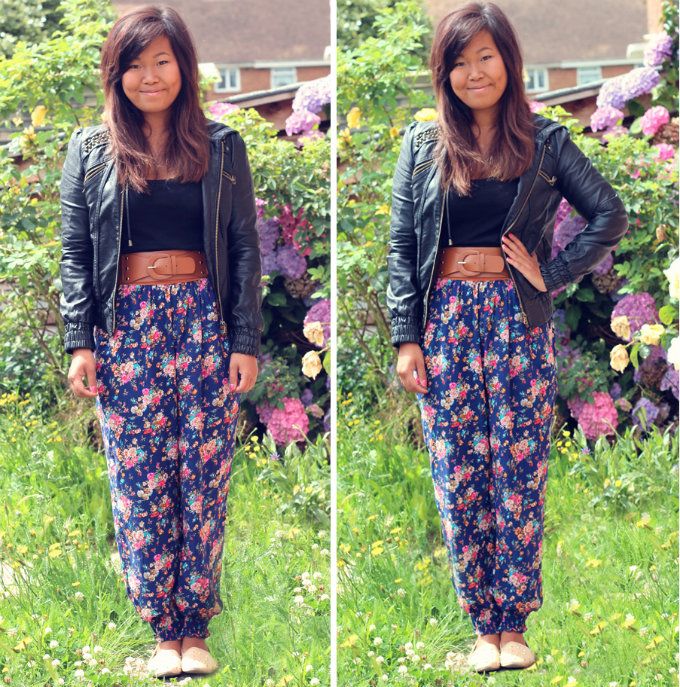 studded vectra slippers: topshop
i'm back! so sorry for being out of the blogging loop and hello to my new followers! i promise to post more regularly now - please bear with me! i recently completed 60 articles (around 35,000 words) in a month for a new company launching next month (more on that next time!) and needed a mini break from writing. break over :)
i'm so happy to announce that i'm now part of a new company called Team Noesis for their upcoming project (again, launching next month) The Buzz Thrill! i'm an online fashion reporter so i'll be writing articles and be filming videos for the website - i can't explain how happy i am and how much i love my job! the people are SO lovely and have made me feel extremely welcome.
these outfit pictures were taken a few weeks ago but i never got round to posting it *slaps hand*. it's not the most summery of outfits but if you've experienced British weather lately - it's appropriate for it! my sister and I studded the faux leather jacket a while back and I realllllly love studded... well, anything! it adds the perfect balance of luxury and 'edge' to the piece. black/nude with golden studs are amazing - rose gold ones are even better ;). it was a windy day with short bursts of sunshine so i decided to wear the blue floral trousers again a.k.a. my Aladdin trousers (although i don't think he'd be prancing around in them). strange weather doesn't always have to equal an all-black outfit - it's still technically summer so voila! i always get asked 'would you really wear baggy printed trousers in public?' yes! i LOVE them! it's effortless and changes up an otherwise dull and drab outfit. statement tops are great but it's always nice to wear the unexpected. it's definitely a marmite item. yes, it's different but different is good... right?
i've been uploading pretty regularly over on my
fashion/beauty channel
so if you're interested - feel free to check it out! i've also posted a few
'day in the life
' montages over on my
vlog channel
too. aside from that, everything has calmed down this week and it's lovely to be able to sit down without feeling guilty for not writing articles 24/7!
it's also my birthday on sunday! i'll be turning 20 although strangely, i feel like i've been 20 for a looong time. you shouldn't wish your life away but i honestly cannot wait until i'm 21+. i LOVE celebrating other people's birthdays but weirdly, not my own - i really don't like all the fuss and hassle that comes with it. people expect you to have the 'best day ever with millions of plans'. i honestly don't mind just watching a film and eat good food with the people closest to me. saying that, it's my birthday meal on friday and i'm REALLY looking forward to seeing everyone! i'm also looking forward to steak and milkshake (see previous post) yummmmm.
i was originally going to film another 'summer style' video but looking at the weather outside - maybe not! rainy day outfits instead? ho hum. i'm really glad to be back and can't wait to post regularly again :)
what have you guys been up to?! :)