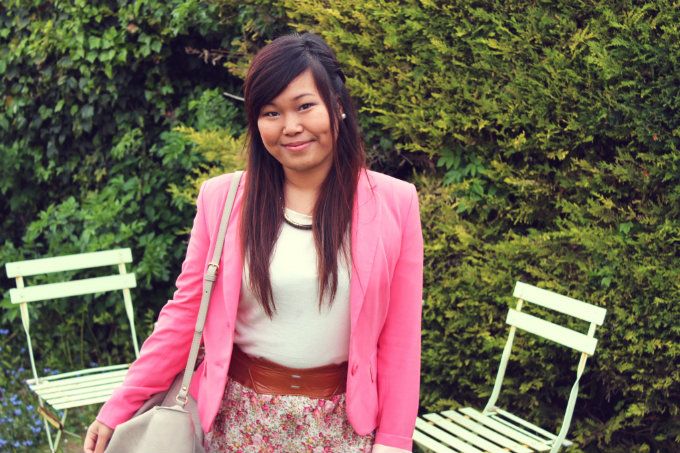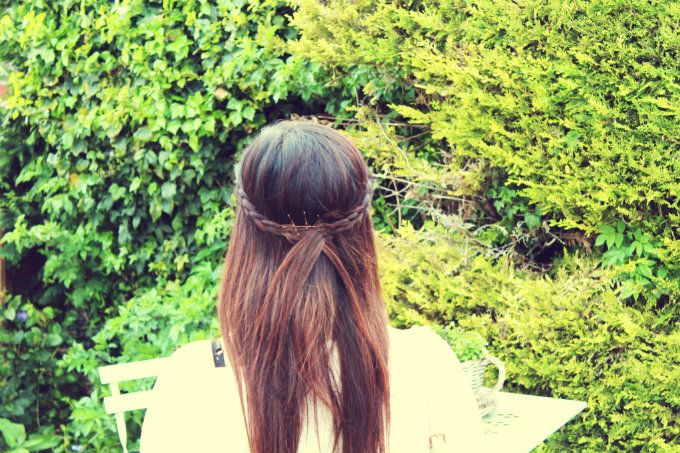 floral trousers: local shop in Brighton
dove grey (ROSE GOLD) bag: zara
hihi!
right, i apologise in advance but this is an oldie. i haven't magically grown my hair overnight and if you're subscribed to my
YouTube channel
- you might have seen this outfit already. i took an outfit post yesterday but found another two outfits lurking around so shall post them up first! hope you don't mind! these pictures remind me of Alice in Wonderland for some strange reason, i think it's all the pink going on (even though she mostly wore blue) with the hedges and flowers in the background too! it brings me back to those college days when i was Alice in my A-Level drama performance - i know, it was obviously my long blonde hair and fair skin that got the part, eh?
i thought this was an outfit that can be worn by those who feel self conscious over the problem areas (legs, arms or thighs etc) as it covers them up but it's not overly frumpy. the mix of pastels and brights still make it feminine but toned down with the neutral bags and shoes. it'd be way too in your face/sickly sweet if everything was pink! other colours such as yellow, mint green, blue and lilac etc can be worn too!
had such a relaxing week and have finally watched all the Marvel films - each film is amazing! the plot lines, actors and effects were all so good. i think Iron Man/Thor's my favourite though. what's yours?
have been healthy eating and been doing regular cardio/weight training for three weeks now but it doesn't seem to have done anything yet :( i'm such an impatient person and like instant results - patience, young grasshopper. have to plough through - my body feels a lot stronger now though!
what have you been up to?
have you experienced the gail force wind in England?! :)
Follow my blog with Bloglovin