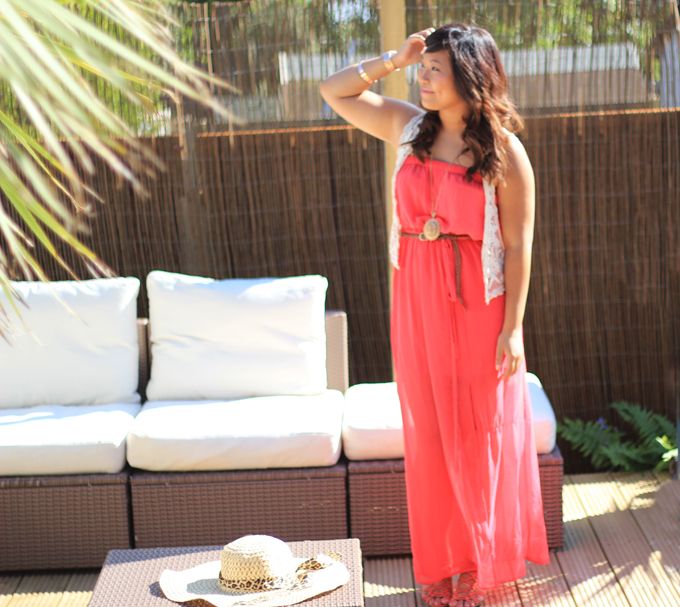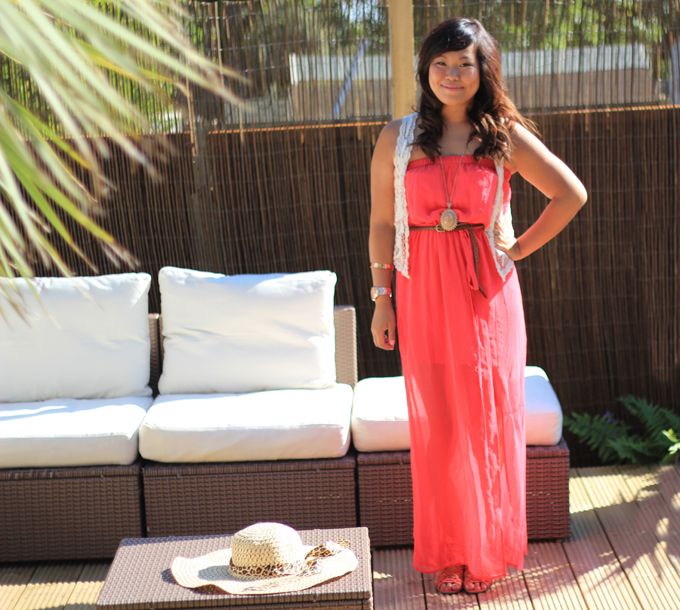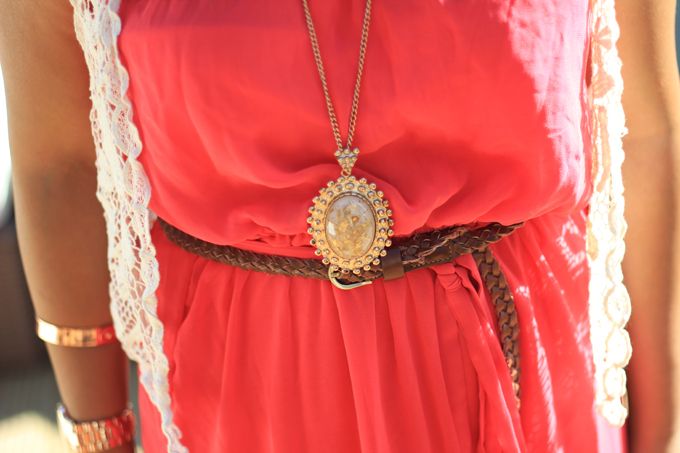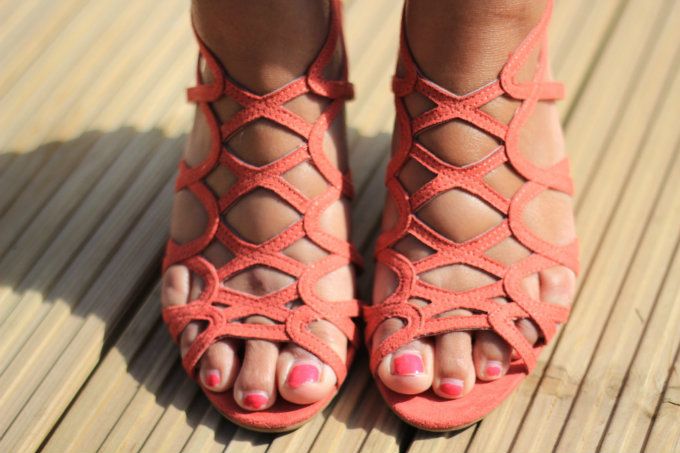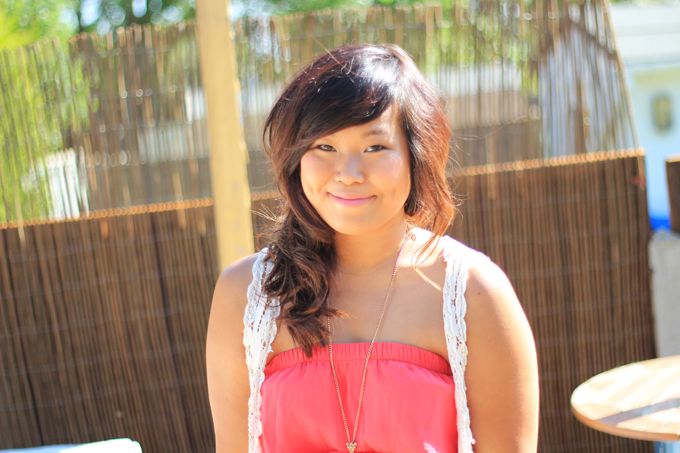 crochet waistcoat: primark
watch: asos (but bought on ASOS)
hello!
another summery outfit! this dress was amazingly good value from Forever 21 - it was only £12.75 and that was before student discount! i definitely recommend looking in there especially if you're unsure about maxi dresses and don't fancy paying 45+ for one! it has a pink slip underneath as the dress itself is a light chiffon material so it avoids any potentially awkward situations of 'i see london... i see france...' you know what i mean!
the crochet waistcoat is perfect for throwing on as it dresses it up, makes it look girly and it complements the colour too! i personally don't like wearing strapless items on their own very often so i feel this helps make me feel a little bit more covered on my top half too!
the same jewellery and shoes... i added a brown plaited belt to add a bit more structure to the dress and to break up the block colour a bit more. the dress also has a slit down the leg and whilst it's very 'angelina jolie' - it's actually a really lovely feature. it's not scandalous and you don't feel like you're being swamped by the material either!
feeling very under the weather at the moment, wah. posts should still be regular though! something has majorly cheered me up though... i've reached 1000 subscribers on my YouTube channel! i still cannot believe it - that is a LOT of people and to think they they're subscribed to little ol' me... wowee! that is the only word to describe it right now! i cannot thank you all enough :) i'll end the cheese now but seriously, thank you!!!
i shall leave on a happy note and hope you're all having a lovely weekend so far!