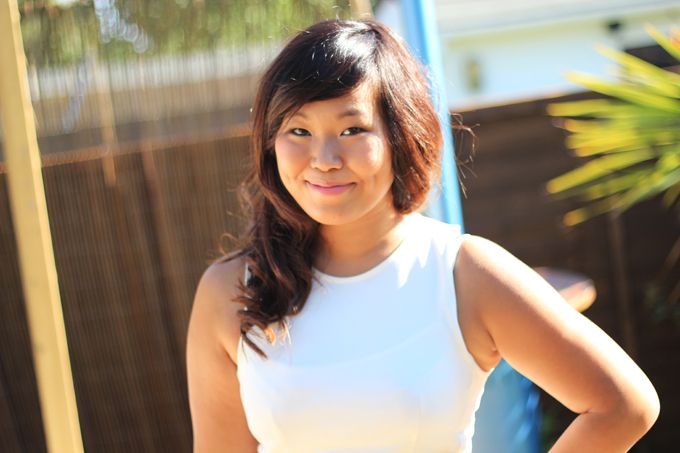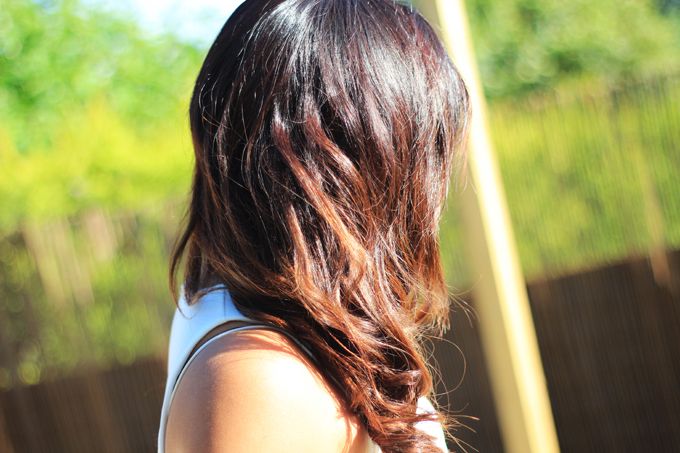 faux leather shorts: forever 21
nude vectra slippers: topshop
hair with far too many shades of brown in: i grew it myself with the help of the sun
hello!
i am absolutely obsessed with this peplum top. before this, i never really liked them as i felt the shape of it was just... strange. i still don't like it in the peplum pencil dress form but as a top, holy moly. there's a black version of this and i want it too! it's very flattering, fits nicely and it's one of those tops that makes you feel like a lady. does that make any sense at all? it makes me want to drink tea out of cute teacups and tell people that i'd 'have to check my schedule' whilst attending important meetings. i look far too much into things and my imagination is just... weird. i know Topshop have since released the cotton peplums but after seeing them in store, it's definitely worth paying a few more £££s for the polyester version. it's better quality and just looks better on :)
it's such a versatile piece and can be worn for both formal and casual occasions. dress it down with a pair of skinny jeans or a leather jacket, dress it up with a blazer and bodycon skirt or take it away from the traditional way of wearing it by pairing it with (faux) leather shorts! i feel like the shorts makes it look more youthful without looking... scandalous. the vectra slippers are just amazing with bare legs so just had to be worn! there's a good mixture of femininity and edginess in this outfit.
i'll be on holiday this time in two weeks - i'm so excited but really need to start thinking about what to bring etc etc. there's wifi at the villa but i'm still unsure whether to bring my laptop or not! if i don't, i'll definitely be scheduling posts on here and will take some planned outfit shots before hand. maybe what i'm planning on wearing on holiday? let me know what you think! :)
this is random but for those into games, i really recommend the game naughty bear. my friend Beth recommended it to me and it's quite a surprise but highly amusing. basically, all the bears in the game have a birthday party but naughty bear isn't invited so this British narrator tells him to kill them all. i know. you go around their houses and have random weapons to hit the bears with - bits of fluff comes out of them and the music is all cheery like 'dadadadadoooo lalalalaa' with this British voice randomly shouting 'TOTAL DEFLUFFICATION!' i don't know - it's a good game for when you're stressed! it's amusing and not as deadly as it sounds. give it a try! currently watching my sister playing L.A Noire then back to article writing! :)
i hope you're all well and haven't been put off with the random 'naughty bear' input, haha.