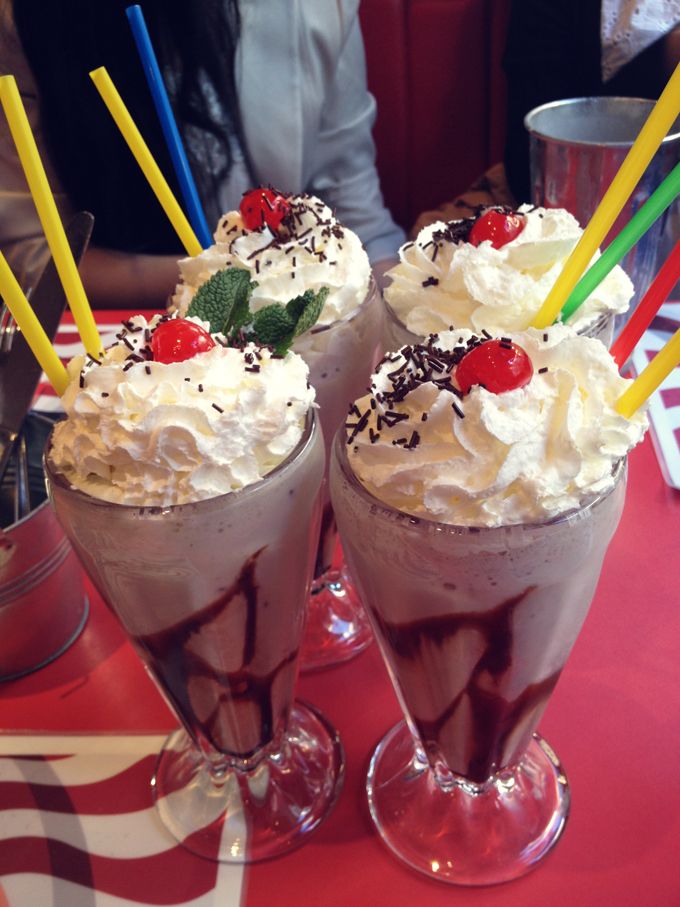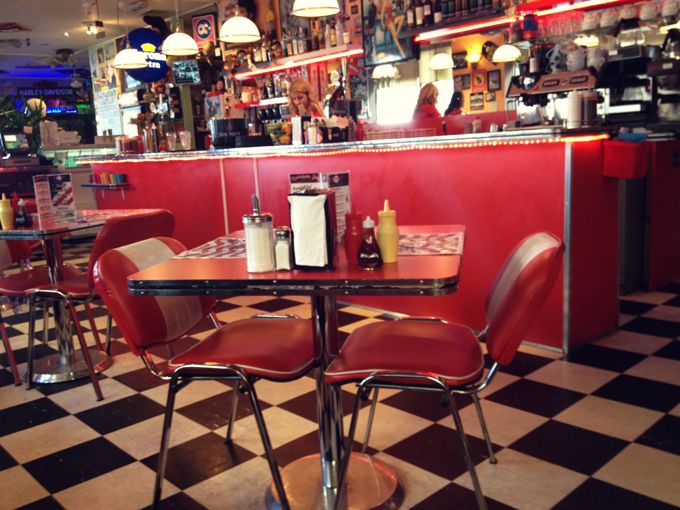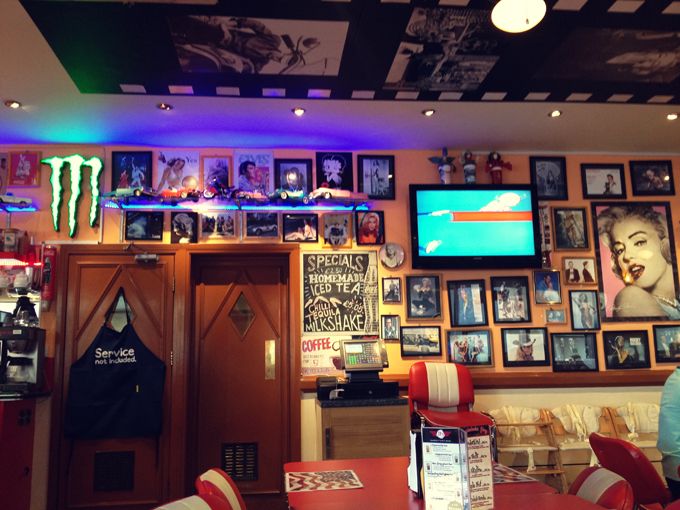 hello! :)
i thought i'd put up the 'american diner' post as the food, drinks and place is just too good not to share! it's called 'JB's Diner' and is situated opposite Brighton Pier. If you're ever near there, I highly recommend it! It has such a cheery atmosphere and it feels like you've 'transformed and gone back in time'. It's a quirky place with Elvis songs blasting out of the speakers and Tom and Jerry being played on vintage TV screens - amazing!
we went there to celebrate being together for 2.5 years. bit of a cheeseball i know, but i think it's so important to celebrate things like this and to document it with pictures etc! sometimes when things become a bit too hectic and stressful, it's so lovely to look back on a special day :) cheeseball over.
if there's one thing you MUST have, it's the milkshakes. DROOL. it's made with ice cream and they have so much choice when it comes to the flavour. as i'm obsessed with mint chocolate chip ANYTHING, i always order that. amazing, amazing, amazing. it comes with a separate glass so you essentially get 2 milkshakes for the price of one which you can take home afterwards! i ordered the 'surf and turf': steak, scampi, chips and i paid a bit extra to have peppercorn sauce! a proper man's meal, eh ;)? i love steak and i love peppercorn sauce so it's the perfect combo! the others ordered the classic chicken burger and foot long hotdog with grilled bacon on top! junk food galore but it was just for the night ;)
this is a bit of a different post but thought i'd show you if you were interested!
i'm going on holiday next sunday - would you like a 'what i'm packing/hand luggage' video/post?
let me know!
hope you're all having a lovely day :D