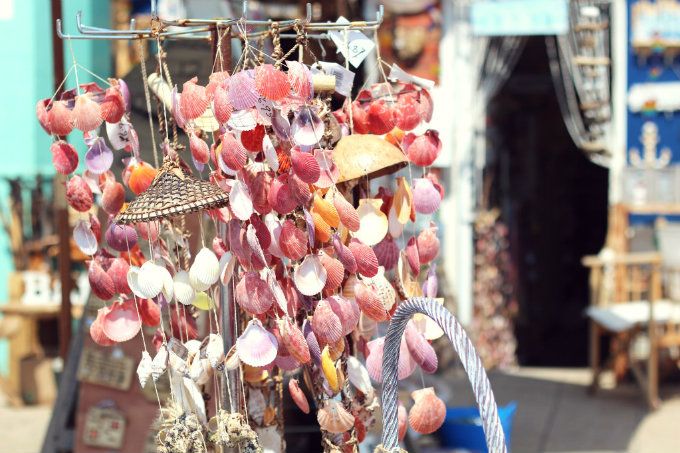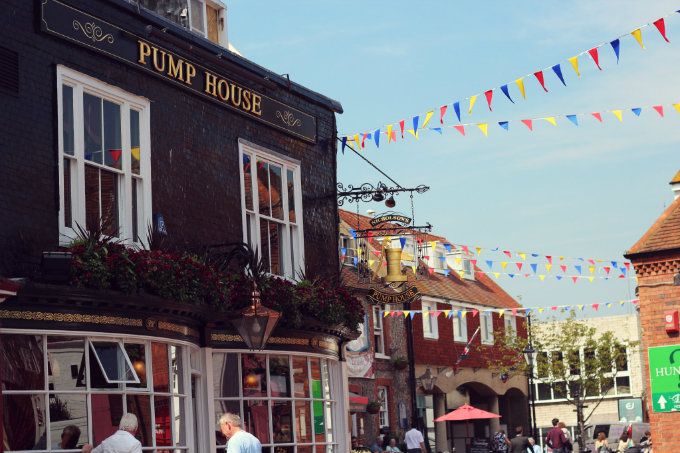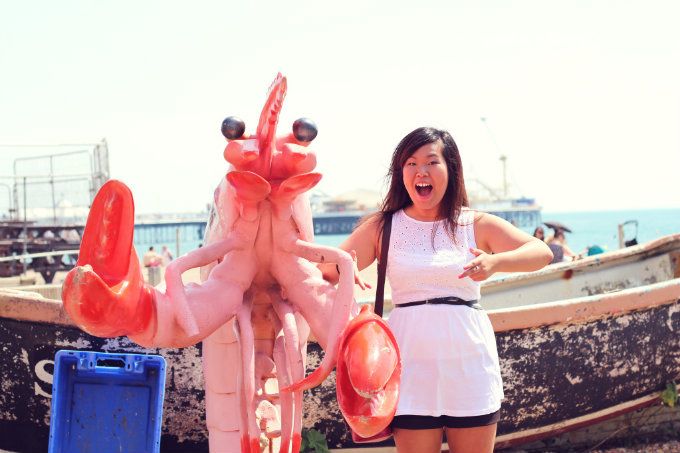 nude studded vectra slippers: topshop
nails: china glaze in wicked style
hello!
i know, i know - it's a picture heavy post but i thought i'd share my day (last week) with you! the pictures are the epitome of summer to me and it makes me so happy whenever i look at them! speaking of summer, I HAVE FINALLY FINISHED THE SECOND YEAR OF UNIVERSITY. can i get a collective YAY?! it feels so good and i want to concentrate on finding a summer job and some more work experience for what i want to do later on in life!
these pictures were taken last week at the start of the GREAT SUN WEEK of England. Jord and I strolled down to Brighton beach with my baby (that's my DSLR, i don't have a baby) to take a few photos and to just... enjoy nature and life! these were the results! now, i'm someone that takes a million and one photos at every opportunity, i didn't share all of them as your eyes would no doubt be bored but 12 is a good number, non? i absolutely love Brighton - in my personal opinion, it's the perfect city. the people there are lovely, open-minded and just HAPPY. i feel so blessed that i live so close to such an amazing place!
the outfit is very simple but i really love this dress/tunic from Primark! the small cut-outs and floral patterns in the top half makes it so feminine. it adds a twist to what would have been a boring basic. the shorts and black belt created a monochrome look (and also stopped me flashing poor unsuspecting passer-bys with that breeze). the red bag was the statement piece and the shoes are just, beautiful. welcome to my wardrobe, vectra slippers v2. I love them!
i also made an outfit of the day video on my channel so i'll embed it before if you fancied watching it with a ... biscuit? piece of fruit? no biscuits for me. i'm back on a healthy eating kick and attempting the 30 Day Shred again. i shall let you know how i get on (but i give it another 3 days).
hope you're all having a lovely day, afternoon or evening! :)
p.s. did you like the photo of the pigeons enjoying starbucks? it made me chuckle!