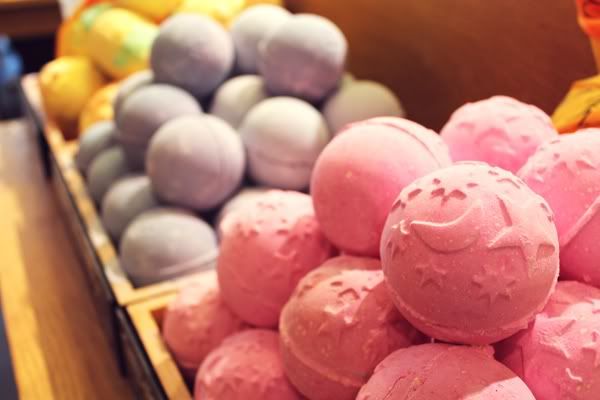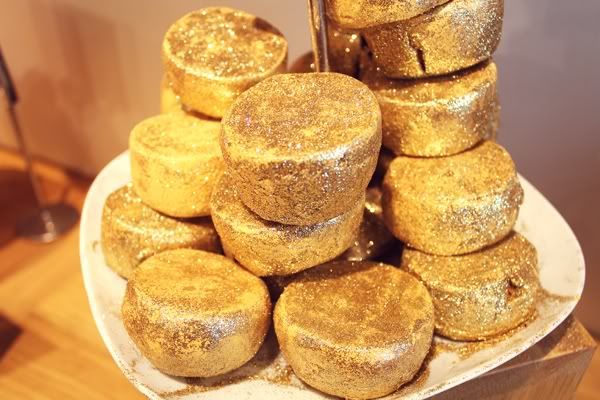 hello!
i know, i know... a lot of pictures but don't the Lush products look lovely and amazing and beautiful and magical and... need i go on? Jord was the photographer and between you and me, i think he had a blast taking the pictures of the products ;)! at least it gave him something to do whilst i was running around the shop sniffing this and oohing at that! i just filmed a collective haul two days ago so didn't think it was enough to film a video so voila! a blog post! if you're interested in the video, i'll link it
here
and embed it at the end of the post!
i don't go into LUSH as often as i would like to, although i think my bank balance would suffer if i did. at least i'd smell nice though! i only went in to look at the solid shampoos and that, i got! i'm going to Barcelona this Friday so instead of lugging around numerous potions and lotions, i was interested to see how this solid shampoo malarkey works! it's meant to last around 40-60 washes depending on how well it's looked after and the equivalent of 2-3 bottles of shampoo - wowee!
don't worry, i sniffed all the different shampoo bars to find the perfect one. i want to whip my hair back and forth in Barcelona and have Spaniards come up to me and go 'AY, CARAMBA! what is that superb scent in your hair?!' to which i'd reply with 'Oh, mis amigos, it's Lush solid shampoo' we'd then dance around and my hair will be swishing around creating a nice whiff for all to smell. with an imagination like that, it's no surprise i do English and Creative Writing at university, eh?
anyway, let's move on to this small haul eh?!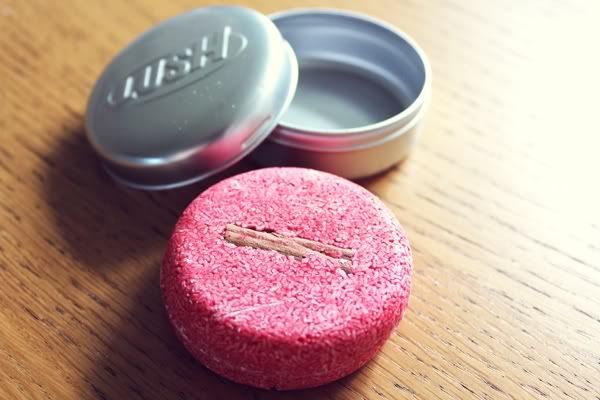 (T-B) Seanik Solid Shampoo, New Solid Shampoo and American Cream Conditioner
the solid shampoos retail for £5 each aside from Godiva (the 3rd picture at the start) which retails for £6 as it has both a shampoo and conditioner within it. for something that's meant to last for 40-60 washes, i didn't think the price was bad at all!
Seanik has seaweed and sea salt in to give body and shine to the hair as well as feeling silky soft. New (the name of the second shampoo bar) was bought for Jord's mum, she was interested in the product as it's meant to stimulate the scalp and maximise hair growth. she has fine hair whereas mine's thick so it will be interesting to see how the products work for both hair types! i haven't tried the products yet so i won't go too into detail about them and if anyone is interested, i'll write a review of how the products work on our hair!
the last product was the American Cream conditioner. it retails for £4.25 for 100ml which is perfect to go in my hand luggage. it smells absolutely AMAZING and the description also made me laugh 'bring all the boys to the yard with this strawberry vanilla milkshake conditioner' i'm not going to lie, i was tempted to turn round to Jord and suddenly bust out a few moves whilst singing the song and waving the conditioner around - he wouldn't even be surprised as it'd be such a typical thing for me to do. however, i refrained myself. the Lush lady was just next to me and i don't think she would have been pleased with me!
both products will be amazing for travelling, not just for this holiday but going to and fro from university too! i'm so excited to try this out and will update you after a few tries to see how it works out! OOH, i also bought a little metal tin to put the shampoo in to dry out after i've finished with it. i don't want a smushed up one!
now onto the last bit!
my sister's gone out tonight and wanted me to pick up a new foundation for her. after hearing all the rave reviews, i had to check out Rimmel's latest offering: Wake Me Up foundation. it promises to give radiant skin with an anti-fatigue formula and after applying it on her face, it seems to be true so far! her skin just GLOWED! on a side note, under artificial light, little bits of glitter/shimmer does show up but it's not so noticeable that it's like BOOM DISCO BALL unless you're right up close. it just adds to the glow and doesn't make her look like a Cullen.
after swatching it on my hand in the shop and discovering that the darkest shade was actually perfect for my skin tone - i had to. i just had to. there was also an offer going on at Superdrug 'spend £9.99 and get the Scandal'eyes mascara for free' my sister would need a new mascara, wouldn't she? the foundation retails for £8.99 so i might as well help her out and purchase one too so she can have a free mascara! oh, just hand me the Sister of the Year award already! i did plan on purchasing the Chanel Vitalumiere Aqua at duty-free though - maybe i need to for special occasions. it'd be cheaper than in the shops! someone take my money away.
so that's it!
another rambly post and i applaud you if you've read all of it!
have a good day, afternoon or evening!
Jord's packing and ironing already so i guess i have to now too!
we're only going for 4 days yet i've planned around 10 outfits.
TO THE SUITCASE.