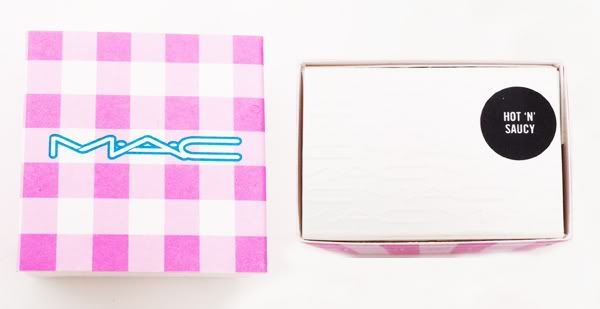 hello!
this post will be a review on the MAC Tendertone lip balms from the recent Cook MAC collection. i know they've been released for a while now, but they're still available in some MAC stores! if you can get your hands on them, definitely do! i've had this for around three weeks now and i absolutely love it.
"The next generation lip conditioner that combines the look of a gloss and the conditioning benefits of a
balm with SPF 12 sun protection. Features a light strawberry-kiwi flavour."
the tendertones have always been a MAC cult product but as it's always limited edition appearing every few years or so, it definitely creates a lot of hype. is it worth the hype? without a doubt, yes. the tendertone lip balms retail for £11 which seem a bit pricey, but for the quality of the product and the scent alone - it's definitely something to treat yourself to.
there are four different shades available: Tread Gently (a near enough clear balm with lime and gold shimmer running through it), Purring (a sheer peachy coral), Hush, Hush (a bronzey 'nude' with gold shimmer) and Hot N' Saucy (a cherry red). i did try the other three products but found them to have a more sheer application when compared to Hot N' Saucy. the other three can be built up to be more pigmented. it would work better as either a tint on the lips when you're on the go or a gloss over lipstick rather than a standalone product.
as for Hot N' Saucy (not too keen on the name, it's fitting as part of the Cook MAC collection but it's not something i'd wave around telling people 'i've got a bit of hot n' saucy on my lips today!' if you're worried about wearing red, this would be a great product to ease yourself into the colour. it's a flattering shade, brightens up the complexion and a lovely way of introducing colour for spring/summer time. you don't need a mirror to apply this and it's perfect to just shove in your bag to use on the go. your lips are moisturised, protected and has a pretty glossy tint to it! it lasts for around 2-3 hours so it's a product you'd be reapplying frequently throughout the day, but for the moisture and the scent - it's worth it.
speaking of the scent, amazing! it does smell like strawberries and kiwis but it's also very sweet - basically summer in a little bottle. i'm not too keen on the fact that you have to basically stick your finger into it though. it's best to use it with a lip brush; the application is more precise, the colour comes out a lot more pigmented and it's more hygienic. i've worn this as a gloss over Revlon's Cherries in the Snow lipstick a few times and it brightens the colour up and for some reason, the glossiness makes it more day-time appropriate. wearing it on a windy day when you're got long hair is not advised though - splutter.
i have a few nude and light pink lipsticks that i can't wear once the weather's warmer as it washes me out, wearing this over them creates a nice coral shade so if you have this problem, give it a try! that's it, a long, rave post but i really have enjoyed using this product these past few weeks. it makes a nice change to matte lipsticks. i've been using tinted lip balms and sheer lipsticks a lot more recently too; i finally managed to track down the Revlon Lip Butters and bought one of the new L'Oreal Rouge Caresse lipsticks so a review on them will be coming soon!
i hope this post has been helpful :)
hope you're all having a lovely day, afternoon or evening!