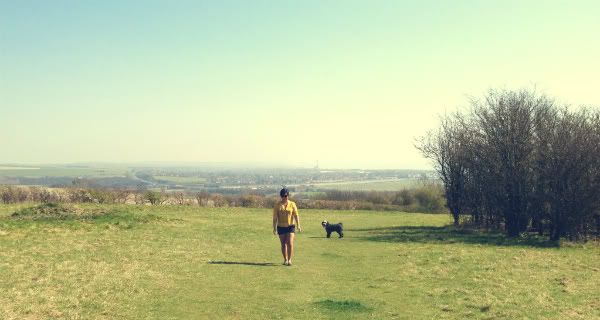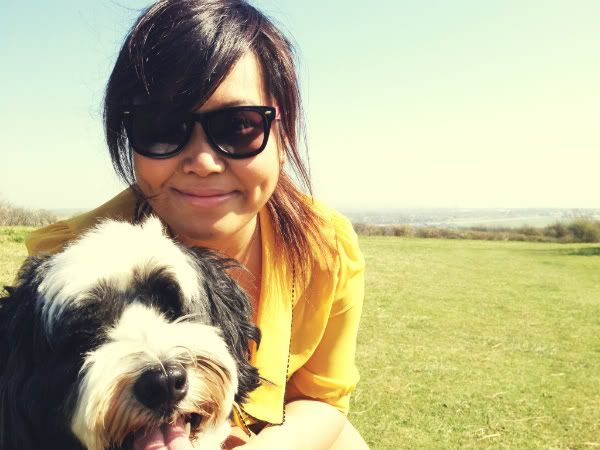 sunglasses: betsey johnson
hello!
just a quick post - it's not an amazing outfit but the photos of Bud were too cute not to post up! this was taken last week when the whole of England thought summer had come early. we walked trekked up the hills for an hour with the sun just glaring down at us. it was two days after we saw The Hunger Games so once we walked into the woods, i may have pretended that i was Katniss and attempted to climb trees and throw sticks around. yes, i am turning twenty this year.
off to watch Titanic 3D again and think i'm taking my Harry Potter 3D glasses. preparing myself to weep and have panda eyes after the three hours. i still think there was plenty room for Jack if Rose had just shifted up a little! although i've seen it a million times before, i'm still excited to see it in 3D. i've written an article about the film premieres over at a-shu.co.uk so shall link it here once it's up!
on a completely unrelated note, i've finally broken my converse in so they're now comfy as can be. YES. Barcelona material? ALSO, i don't know if you've noticed but there's now a 'mini me' on my side bar! Jord created the whole thing on Photoshop for me to use on this blog - i got to choose the outfit and shoes haha. Betsey Johnson sunglasses are the exact shape too and he even included blush and a little DSLR camera dangling from my hand! fingers crossed that will finally happen! actually i'll include the picture on here too - i love it!
hope you're all having a good day, afternoon or evening!