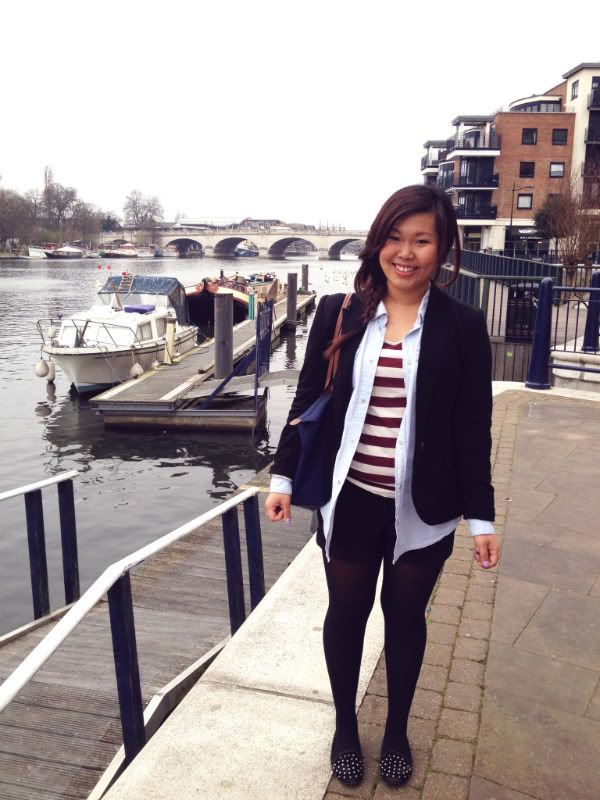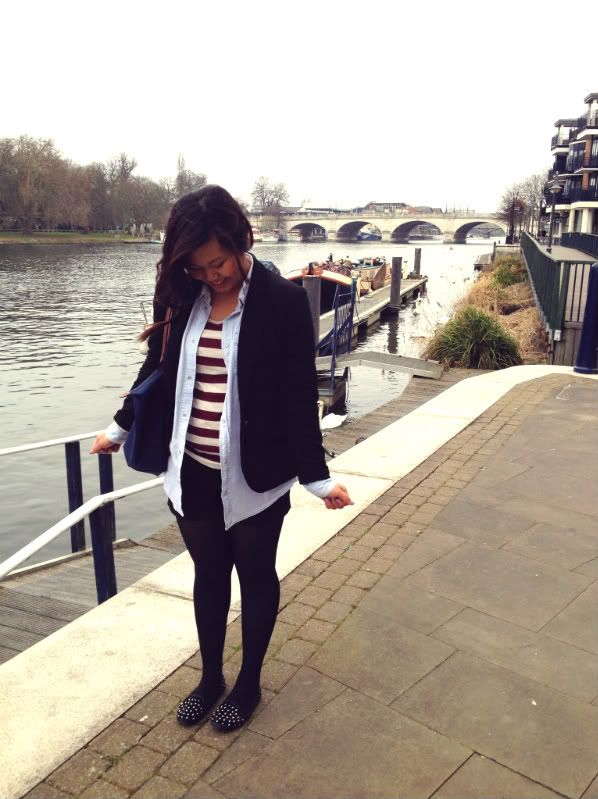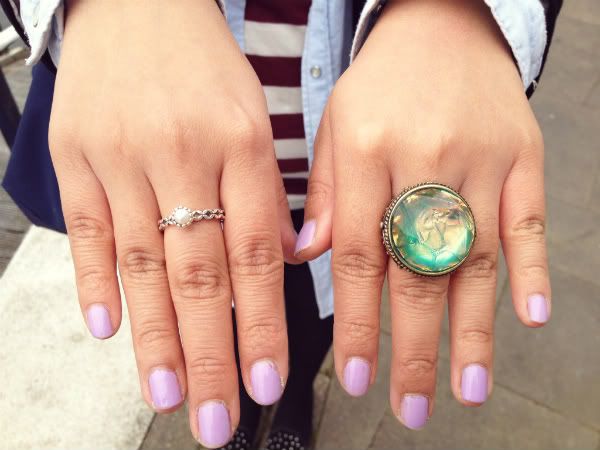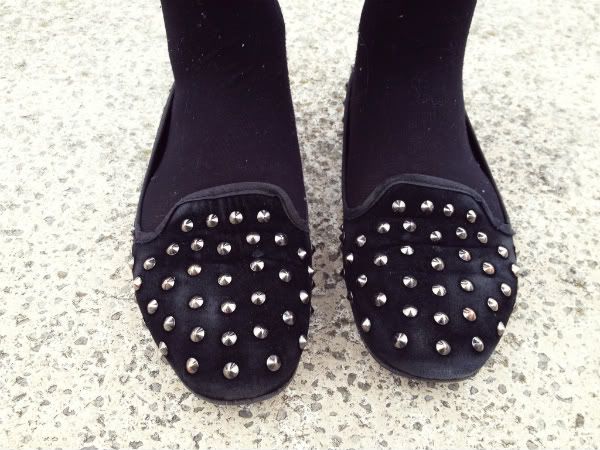 burgundy striped top: topshop
bag: longchamp (le pliage tote)
studded slippers: topshop
nails: barry m - berry ice cream
hello!
this was taken two weeks ago so it's a bit late, apologies! it was a chilly day hence the layering but i like how it turned out! the patterns and textures work together, and it kept me warm - no penguin waddling for me. the past four outfit of the days were actually part of a '
spring fashion series
' video on my YouTube channel! link
here
, or i'll embed the video at the end of this post if you're interested!
i don't usually wear horizontal striped tops on its own often as i feel it widens the body. wearing a loose denim shirt acts like a jacket and also nods to the nautical trend that comes around every spring/summer. the blazer was an extra layer and smartened it all up! i really do have an unhealthy obsession with this blazer, it's just so lightweight and perfect for wearing over the top of anything! i've been searching for a pastel coloured one though, preferably peach coloured. they have some beautiful ones over at Zara, do i, don't i? oh Zara and my bank account are just the best of friends right now.
not long until Barcelona! i'm so excited! i really ought to try and learn some Spanish, i did study it for a year back in Year 10 but that was five years ago and my brain decided to forget all but two phrases: H
ola and me llamo. i'm not sure that's going to take me very far. i'm writing down in a little notebook all
the different places to go - so excited to see Gaudi's work as i love architecture and his work is beautiful!
has anyone been and have any places they'd recommend?! need to go holiday shopping too, oh dear.
i hope you're all having a lovely day, afternoon or evening!