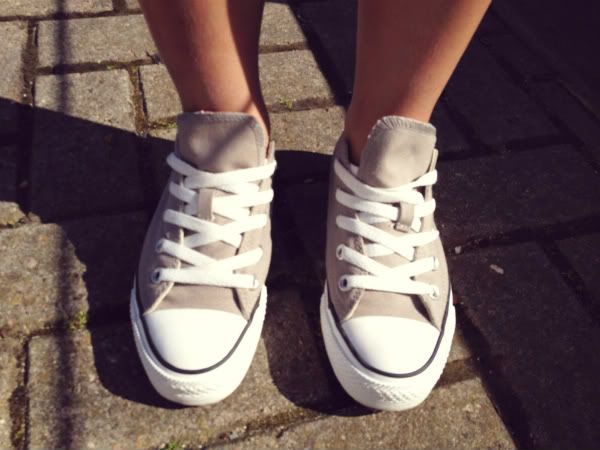 sunglasses: betsey johnson
lips: Revlon Cherries in the Snow + MAC Tendertone in Hot N' Saucy
hello!
this was taken on Jord's birthday last week! we went for lunch and then a stroll with cookie dough sundae as the weather was so lovely! i had no idea yachts were so expensive though - £80,000+ for one?! wow. may be a silly question but if you had a yacht, what would you name it? i (oh, so cleverly) decided to call mine 'Fin/Finn'. GEDDIT? Finn because it's a real name, and fin like fish in the sea - and the yacht's in the sea? oh, i really am so hilarious, aren't i? (sorry). last Tuesday also saw the start of the junk food ban until Barcelona, no takeaways, snacks or fizzy drinks - but it will be worth it, the things we do for summer.
this was a very lazy day outfit, but the backdrop was too pretty to miss. it's a take on the pastel denim trend, i have some beautiful mint green ones i'm waiting to wear for when it's actually hot (erm, please don't snow in April please). i thought i'd keep the top half very simple and just have bright accessories and pretty bottoms! pastels honestly makes my tummy and heart flutter when spring comes round and it's acceptable to be plastered in it. i really would love a pair of pastel jeans but many changing rooms and shops later, i've got to accept that it just doesn't work on me. pastel blazers and nails it is - hi zara :)
in the woaaah close-up photo at the end, i'm wearing Revlon Cherries in the Snow with MAC's Tendertone in Hot N' Saucy over the top. i wrote a review on the tendertone so
here's the link
if you're interested! i've really been enjoying wearing bright lips lately and keeping the eyes very simple! a product review on another beautiful product will be up tomorrow :)
i'm off to marvel at the beautiful Nails Inc Magnetic Polish Jord bought me! he saw it on QVC when it was playing on the TV and thought he'd surprise me with it. the sales people on there obviously did a very good job selling the product, even a guy was convinced ;). it's in the shade London Town and i am so excited to play around with it. he was a bit nervous whether he had got the right shade or not and spent ages apparently searching swatches of them! he really is the best :)! magnets + shu = best friends. throw in a nail polish and i'm practically dancing and am very happy. :)
hope you're all having a lovely day, afternoon or evening!
is it snowing where you are?!