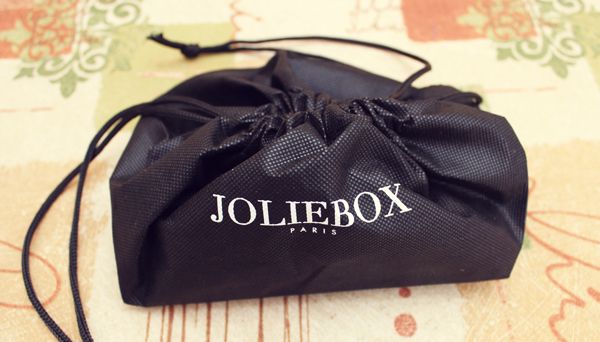 hello!
back from Barcelona now (this time last week, we were there - sniff) and had an amazing time! i may write up a holiday summary post so look out for that! my April Joliebox arriving on my doorstop made me smile though - i always love receiving them, it's like Christmas/my birthday every month!
let's take a look at this month's offering:
Balance Me - Daily Essentials Cleanse and Smooth Face Balm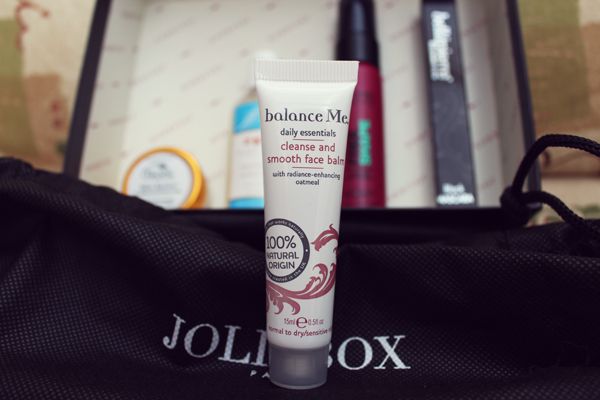 'A daily cleanser containing anti-oxidant Arctic Cloudberry and gently polishing oatmeal. This daily cleanser works to gently polish away dead skin cells and encourages cell renewal.'
First of all, I love it when products say they have this 'enter very exotic cutesy wow sounding ingredient' that claim to have magical properties. I'm not doubting it but reading Arctic Cloudberry has conjured up this tropical fruit waving around a wand that will transform my skin. I'm intrigued! I always love trying out new skincare and I'm obsessed with exfoliating. I just have to get rid of all those pesky dead skin cells *shudders*. The combination of them both sounds like a winning product to me! I remember going through a phase of cleansing my skin with oatmeal (Bubzbeauty tutorial, anyone) back when I had a bit of eczema on my face - it worked wonders! It made it feel so refreshed and hydrated so I'm excited!
Tropic Skincare - Skin Revive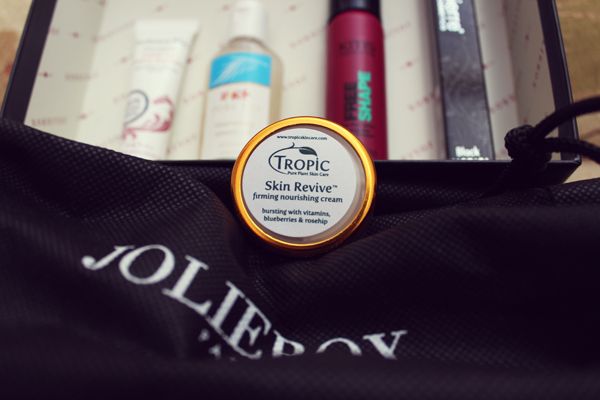 'Bursting with vitamins and pure plant actives that help to visibly firm and intensely nourish the skin. A facial moisturiser that intensely nourishes for instant skin radiance'
I recognised the brand Tropic Skincare as another product from them was featured in an earlier beauty box, and also the creator is Susan Ma - former contestant from The Apprentice. I love the idea of a product that's mostly packed with vitamins and natural ingredients so am excited to try this out! I love me a dewy glow! Not sure if the 'intensely nourishing' claim will cause havoc on my combination/oily skin though - shall let you know!
Pure Fiji - Exotic Bath and Body Oil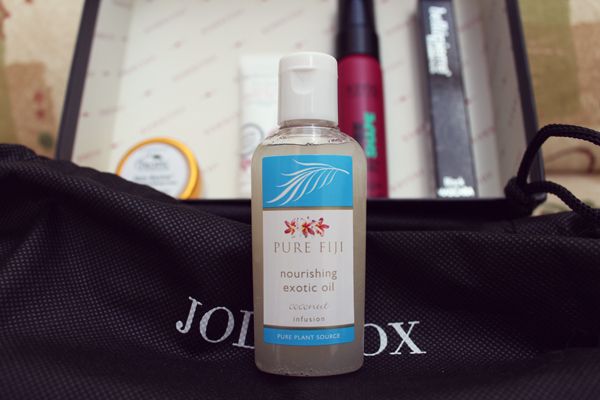 'A multi-tasking nourishing oil that can be used on the body, hair and scalp. Its blend of natural oils promotes the healing, hydration and rejuvenation of the skin's cells for healthier and younger looking skin'
I'm so excited to try this product - I've been reading all the hype around bath oils but wasn't sure where to start looking with so many products available on the market. A multi-tasking product sounds even better. My legs have been so dry recently and my usual body lotions don't seem to be helping it. I'll be slathering this on my hair too to see if it feels silky smooth! It will be wondrous if my hair feels hydrated with it on.
BELLAPIERRE - Black Mascara (Full Size)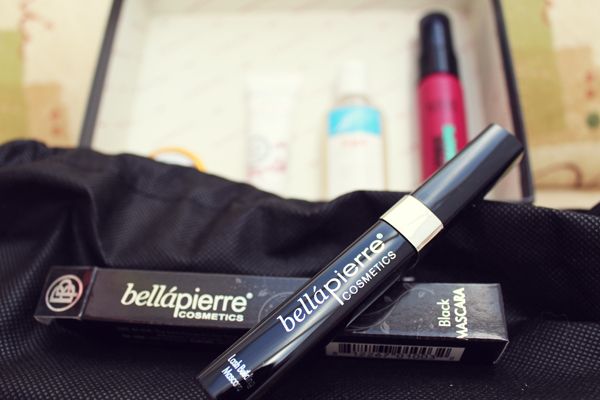 'This long lasting mascara instantly creates thicker and fuller lashes. Coating the lashes with a long-lasting, volume-enhancing formula, this mascara will instantly give your lashes a more dramatic look.'
There's always room for a new mascara - I haven't tried this yet but will be interesting to see what it does for my lashes as most mascaras do zilch! I've recently bought the L'Oreal Telescopic Waterproof mascara and that has been amazing so far - lots of length to my short stumpy lashes, yay! It's a thick bristle brush so it may work for people with bigger eyes and longer lashes - the packaging is simple. We shall see!
Finally...
KMS California - Freeshape Hot Flex Spray
'A protective heat styling spray for hair that lasts until the next wash'
Big claims! Out of all the products, this has got me the most excited! I absolutely love hair styling products and I can't wait to try this! My hair is long but damaged from all the colour I used to put in it, a hair full of bleached blonde hair results in split ends. It needs a good pampering session and we shall see if this protects the hair AND allows me to style it all voluminous! I'm interested to see what finish it gives, a light one or the hard flaky feel.
So that's it! I love the products provided in this month's Joliebox and I also love the magazine that now comes with it. It'll be in my bag to read on the train on Monday! I love how it's packed with different features and not the samey same articles on every single page. Looking forward to trying these out and will let you know how I get on!
Meanwhile, I've uploaded a new 'Spring/Summer Fashion' video on my Fashion channel. It's the outfits I wore in Barcelona, have a look if you have time to!
Hope you're having a lovely day, afternoon or evening!